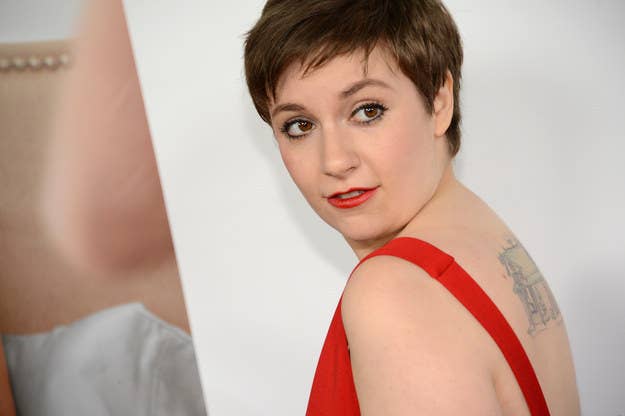 Actor, writer, producer, and director Lena Dunham has dropped a new book, Beyoncé-style, called Is It Evil Not to Be Sure?, which contains diary entries from 2005–06:

Is it evil not to be sure? is a collection of entries from Lena Dunham's diary--or what she called her "Creative Snippets and Observations Journal"--from the fall of 2005 and the spring of 2006. It is a candid, chaotic, and occasionally poetic snapshot of a young person becoming an adult.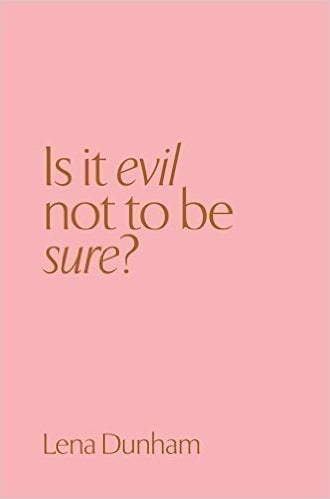 All profits from the book are being donated to Girls Write Now, an award-winning writing and mentoring organization based in New York that supports and empowers young women.

In the spirit of women helping women, Lena announced that all profits from Is It Evil Not To Be Sure? will go to Girls Write Now. The sole purpose of this project is to support the work of Girls Write Now, New York's first and only writing and mentoring organization for girls.
Lena spoke exclusively to BuzzFeed about her decision to publish the book:

Earlier this year, recuperating in bed from surgery and feeling painfully adult, I found my journals from 2005/2006 on an old hard drive. I was, of course, full of the kind of mortification that is part and parcel with meeting a former version of yourself, a woefully misguided girl desperate to be embraced by even the least exemplary specimens of young American malehood. But I was also moved by- maybe even proud of- how carefully I had recorded that period of time, my younger self's commitment to capturing the kinds of hyper-internal formative moments so often lost to adulthood. I have always believed that women chronicling their own lives, even (or especially) at their most mundane, is a radical act. That's why I thought the diaries might be worth sharing as a short book, with proceeds going to Girls Write Now and their mission to give young women the tools to tell their own stories. I can't think of a more admirable goal for an organization, or a better reason to expose the oft troubling thought patterns of my final teenage year. ​