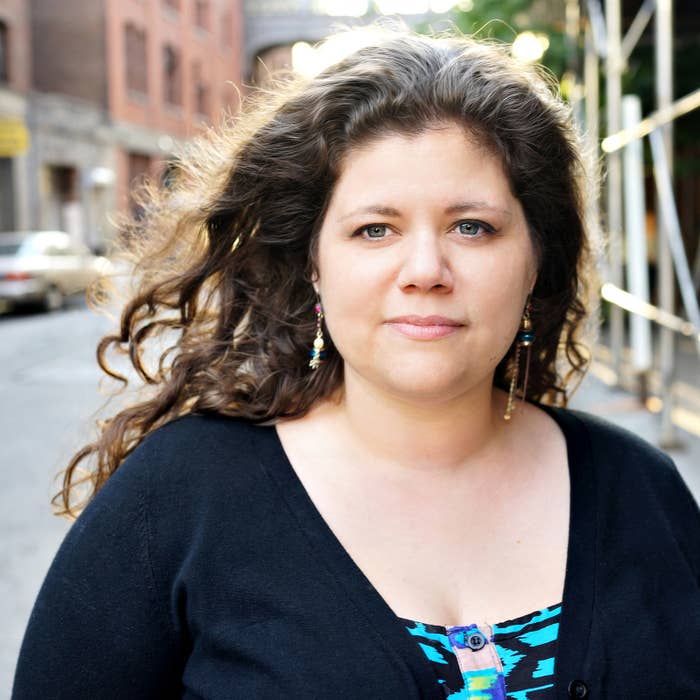 Carry On, the latest novel by Rainbow Rowell, best-selling author of Eleanor & Park and Fangirl, is coming out in paperback on May 9, 2017 with a brand new cover.
The book tells the story of Simon and Baz, teenage wizards who attend a magical school in England.
Carry On — The Rise and Fall of Simon Snow is a ghost story, a love story and a mystery. It has just as much kissing and talking as you'd expect from a Rainbow Rowell story — but far, far more monsters.

Simon Snow is the worst Chosen One who's ever been chosen.

That's what his roommate, Baz, says. And Baz might be evil and a vampire and a complete git, but he's probably right.

Half the time, Simon can't even make his wand work, and the other half, he starts something on fire. His mentor's avoiding him, his girlfriend broke up with him, and there's a magic-eating monster running around, wearing Simon's face. Baz would be having a field day with all this, if he were here — it's their last year at the Watford School of Magicks, and Simon's infuriating nemesis didn't even bother to show up.
Rainbow's publisher, St. Martin's Press, provided BuzzFeed with the new cover (designed by comic book artist Kevin Wada) and Rainbow's thoughts about it:
I'm such a fan of Kevin Wada's work that it's hard for me to even talk about it in a coherent way: It's vivid and bright and breathing. Like, it feels real and unreal at the same time. You always feel like his portraits are looking right at you and either seducing you or challenging you to a duel — which is exactly the right tension for Simon and Baz.

Also, his use of color. I need color to live. And Kevin just hits you with it.

I'd commissioned Kevin to do portraits of my characters a few years ago. Then followed his career on Tumblr. He did some breathtaking posters for my friend Leigh Bardugo's Six of Crows series. And his She-Hulk is my favorite She-Hulk.

We really wanted to do something different with the Carry On paperback. Different from the hardcover, different from my other books. ("We" is my editor, Sara Goodman, and Olga Grlic, the designer who's done most of my covers, and me.) We wanted the book to look more like a fantasy — because it is one! — and to really focus on Simon and Baz, the main characters. And we wanted it to be bold.

Kevin was our first choice, and I SANG OUT LOUD when he said yes.

And then he gave us these gorgeous illustrations where Simon and Baz looked more beautiful than I ever imagined them — but also exactly like I'd imagined them.
For comparison, here's the hardcover edition (designed by Olga Grlic).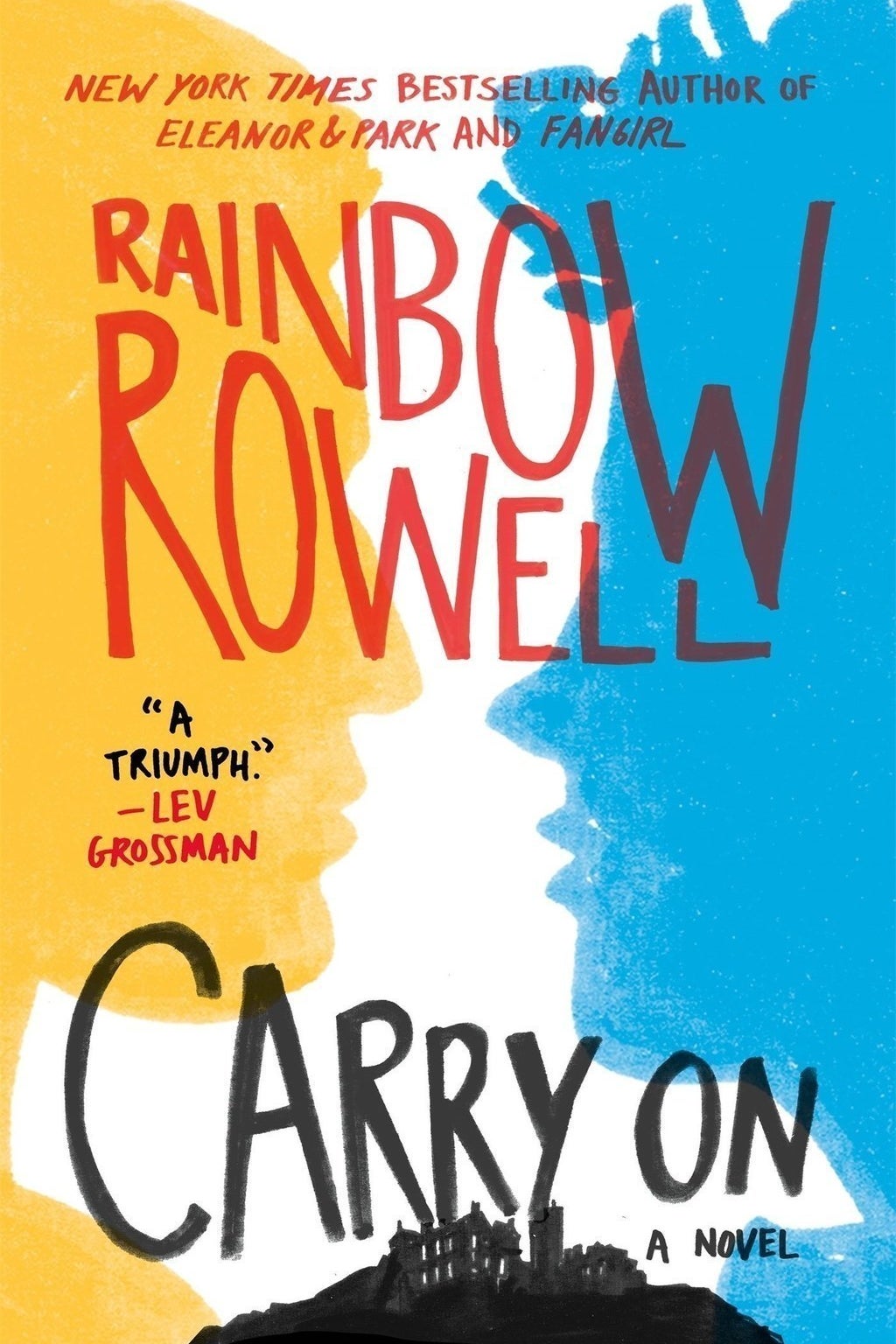 According to Wada, Carry On is the first book cover he has designed:
I've done some private art for Rainbow in the past, so when the opportunity came to collaborate on something for publication I had to jump at the chance. It took some scheduling, but we were both so excited to see this through to completion and I think it really shows. Doing novel covers is new territory for me and I was so happy to try my hand at it.