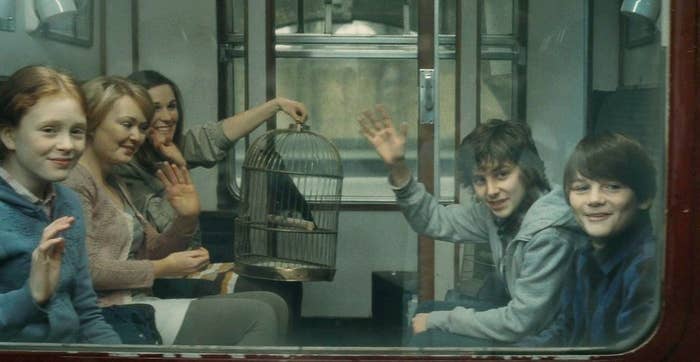 Today is Sept. 1, 2015, also known by Harry Potter fans everywhere as the day that James Sirius Potter, Harry and Ginny's eldest son, would start at Hogwarts.
J.K. Rowling wished James a good first day earlier today...
But later also revealed where he and Teddy Lupin had been sorted.
James is, unsurprisingly, a Gryffindor, but the news about Teddy had Hufflepuffs everywhere rejoicing.
All the feels, Jo. All the feels. ❤️😭