On Wednesday, the hashtag #DystopianBuzzFeed started trending on Twitter.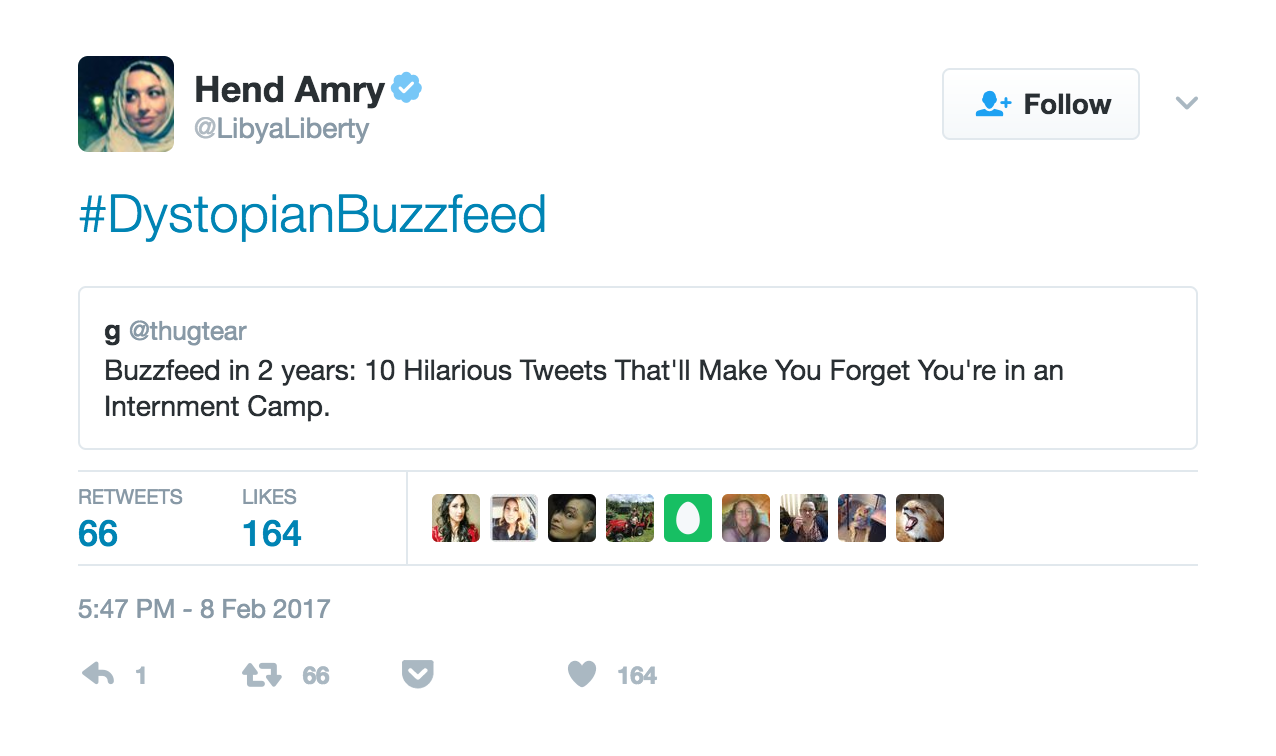 People came up with BuzzFeed articles that might exist if we lived in a dystopian society, and the result was simultaneously hilarious and depressing.
Some people made jokes about current US politics.
And it got dark real quick.
Well played, Twitter.