1.
Bring It On was supposed to be a documentary. 2.
Marley Shelton was originally cast as Torrance Shipman. 3.
Buffy the Vampire Slayer played a huge part in Eliza Duskhu being cast.
4.
James Franco and Jason Schwartzman both auditioned to play Torrance's love interest (and Missy's brother) Cliff.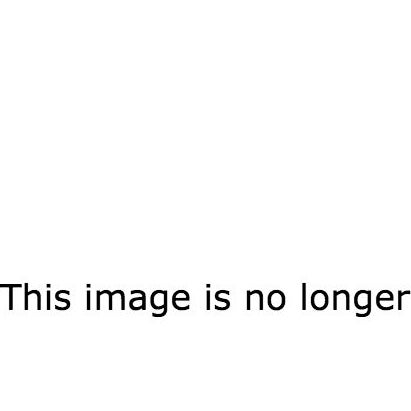 "We saw so many people," Reed said of the lengthy casting process for the film's many supporting roles. "I have specific memories of trying to cast Cliff — I remember James Franco came in. He was so great and oddball, and definitely gave us a cool take on Cliff. I remember he said, 'I just shot this pilot for a show that's pretty cool. It's called Freaks and Geeks.' Of course that got picked up, so he was off the market."
Another notable name who came in to audition for Cliff was Jason Schwartzman, who was hot off his breakout role in 1998's Rushmore. "He was somebody I was very interested in for a while," Reed said. "I thought he was really, really great, but I think the studio was less high on him. I don't think they saw the commercial appeal."
In the end, Jesse Bradford landed the role of Cliff. "I had known him from that great movie, King of the Hill," Reed said of Steven Soderbergh's 1993 drama. "When Jesse came in, he had the perfect blend of being a good looking kid, a really smart actor, and you bought him as a kid who was into punk music. He also had really nice chemistry with Kirsten."
5.
Gabrielle Union's character was modeled on Michael Jordan. According to Reed, the studio tried to cast a pop star in the role of Isis, captain of the Toro's rivals, the Clovers, but he believed the part required a performer of substance. "I knew we needed a real actor," he said. "Gabrielle is just such a self-possessed actor — so smart, so engaging, great-looking, and charismatic — she clearly was the perfect Isis."
Union also was instrumental in helping to shape the character as she collaborated with Reed on script rewrites. "We worked a lot on her character when we were doing revisions for the script," he said. "It was about finding a balance with that character. Really talking about the fact that [the Clovers] were the rivals but they weren't the antagonists of the movie. We really wanted to create a strange, competitive friendship between Torrance and Isis. That was something we worked on a lot."
And for the duo, basketball superstar Michael Jordan ended up being someone they looked to a lot when discussing the various factors that motivated Isis. "I had gone to school in North Carolina and was a huge fan of Michael Jordan as a basketball player and the idea that he is just this hyper-competitive person. I remember talking about that moment at the end of the competition where Kirsten comes up and says, 'You guys were great,' and Isis says, 'We were, weren't we?' She didn't feel any compulsion to say, 'Oh, you guys were great too.' She had this competitive streak, but there was clearly an understanding. There was a mutual respect there and Gabrielle was instrumental in finding those moments."
6.
The iconic toothbrush scene wasn't in the original script.
7.
The Toros and Clovers each had different choreographers. While Torrance discovers the Toros have been stealing moves from the Clovers, the squads actually had different choreographers for their big performances to ensure their routines felt different from each other.
"The cheerleading stuff was heavily choreographed with Anne Fletcher," Reed said. "She hired another choreographer named Hi-Hat who was assigned to choreograph the Clovers stuff so they had entirely different styles."
And the shared duties presented a unique and fun challenge for Fletcher, who went on to direct films like Step Up, 27 Dresses, and The Proposal. "When Hi-Hat choreographed 'Brr, It's Cold In Here' for the Clovers, Anne had a great time choreographing the really stiff, white-girl version for the Toros."
8.
There's one routine that was entirely spontaneous.
9.
Almost all of Sparky Polastri's best lines were improvised.
10.
Dushku and Bradford were arrested — and jailed — during a trip to Mexico mid-filming. 11.
The audition cost a whole lot of money.
12.
The film's language wasn't too problematic for the MPAA.
13.
Dunst cried when the movie opened at the top spot at the box office.