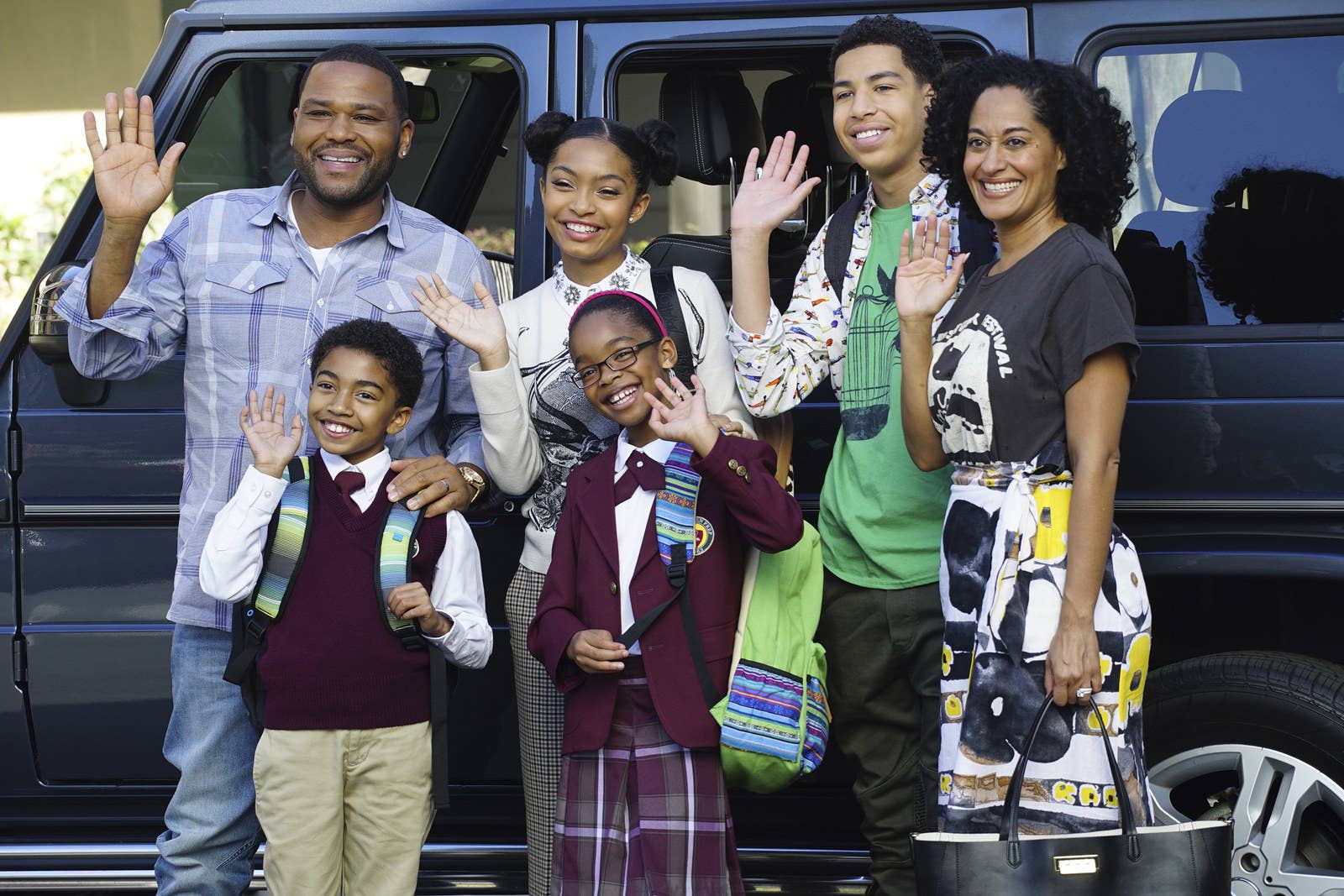 Today, Black-ish, ABC's comedy about the Johnson family, earned three Emmy nominations: best comedy, best actress in a comedy for Tracee Ellis Ross, and best actor in a comedy for Anthony Anderson. The latter nominee happened to be one of the announcers for the honors this morning, and his visible glee with each nod was so enthusiastic that Kenya Barris — the show's creator — believed he was being punked.
"I was like, is he messing with me? Is he fucking with me and this is not a real thing? But [Anderson] made it that much more special," Barris told BuzzFeed News in a phone interview.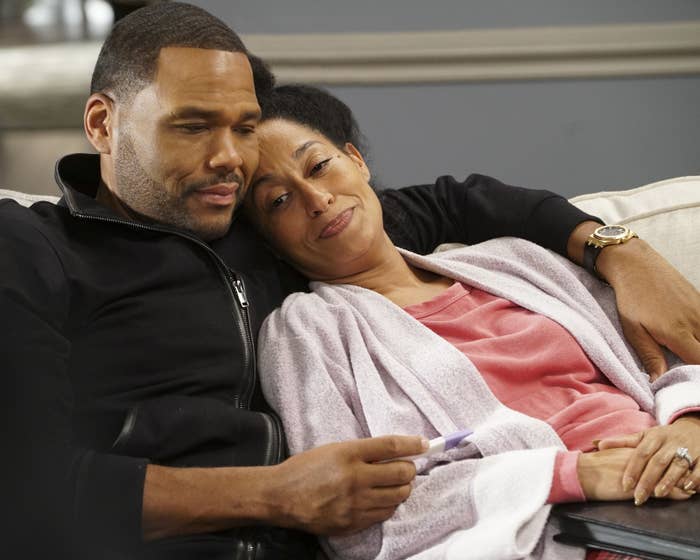 The accolades for Black-ish seem especially noteworthy, as there's been a shift in the type of comedies the Television Academy has favored with nominations in recent years — moving away from more traditional family sitcoms toward edgier cable fare. "Because I think we are a different kind of show, to be recognized by an aggregate of our peers and professionals within the industry — especially for Anthony and Tracee, Tracee in particular — after so long and working so hard, it means a lot for me and for them," Barris continued.
First-time nominee Ross woke up bright and early today in solidarity as her co-star unveiled the nominees; watching it unfold on TV, her biggest source of pride stemmed from the Outstanding Comedy Series nod. "I was more excited about the show being nominated, mostly because I feel like I'm a reflection of the whole and I'm being nominated for the work that I do on Black-ish," she told BuzzFeed News in a phone interview. "All I can say is, people who are worried and say they don't want to get older ... bullshit. Walking towards 43, people should get excited, because 43 is my first nomination for an Emmy and I'm thrilled. I'm really humbled, I'm excited, I'm all of the above."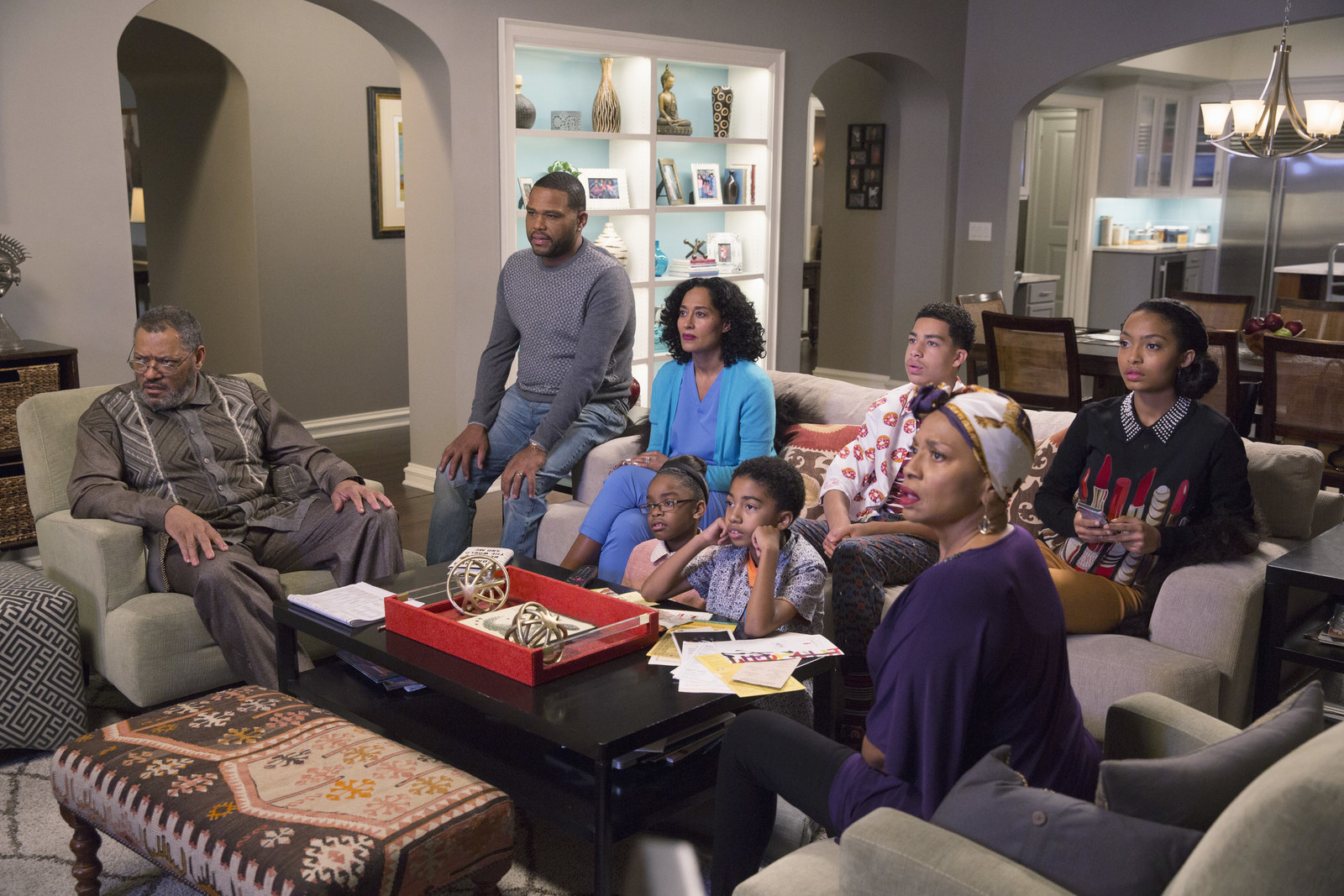 Historically, some of the most beloved television comedies not only entertained, but also used their family unit as a tool through which the writers could dissect and discuss the most important social issues — from racism to homosexuality to gender inequality — of the time.
In its second season, Black-ish proved
itself a promising heir to shows like All
in the Family, Good Times, or even The Simpsons as it deftly elicited genuine laughs while routinely tackling topical subject matter, most significantly in a must-watch episode about police brutality and systemic racism in America titled "Hope." So to have his series honored for this season in particular makes it that much more special for Barris.
The Johnsons live in contemporary America — a country currently fraught with racial tensions following the deaths of Philando Castile and Alton Sterling, among others — so it's natural that viewers might expect Black-ish to have similarly imperative conversations about Black Lives Matter in Season 3. And while those issues remain indescribably important to Barris, at this point they are not immediately in the foreground of the eight episodes the writers have roughly planned out for the rest of the year.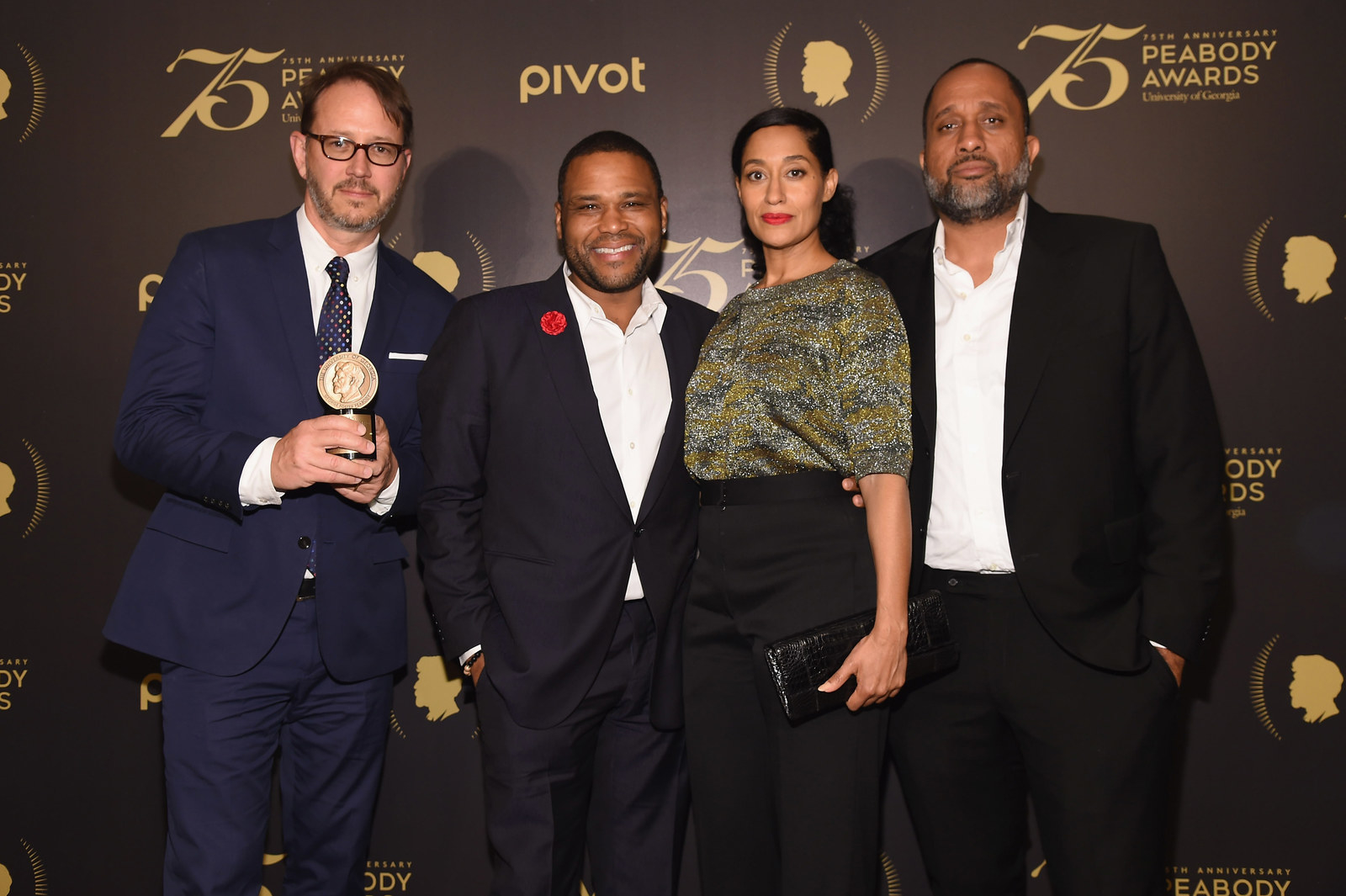 "We don't try to rip things out of the headlines," he said. "For us, the way stories come about is through really good conversations. If a conversation can spark a debate, and can spark different sides, and it feels organically like what this family would be going through — then we'll talk about it. We don't want to force stuff into this family's household that they wouldn't naturally be dealing with." This choice helps to ensure that, when Black-ish does tackle this kind of subject matter, those current-event-oriented conversations resonate all the more.
For Ross, while the awards and accolades are appreciated, starring on a show that is capable of — and interested in — launching crucial discourse continues to be the reason she's so proud to call Black-ish home. "Our show doesn't really attempt to offer any answers or tell anybody what or how they should think," she said. "If anything, I think our show sets a really strong example of how to allow laughter and love and acceptance to be part of a dialogue. I think that sets a really beautiful example for what I think we need to be doing in our country. … You get to have a launching pad for conversations to have with your children or your friends or around the watercooler. People still have watercoolers, right?"