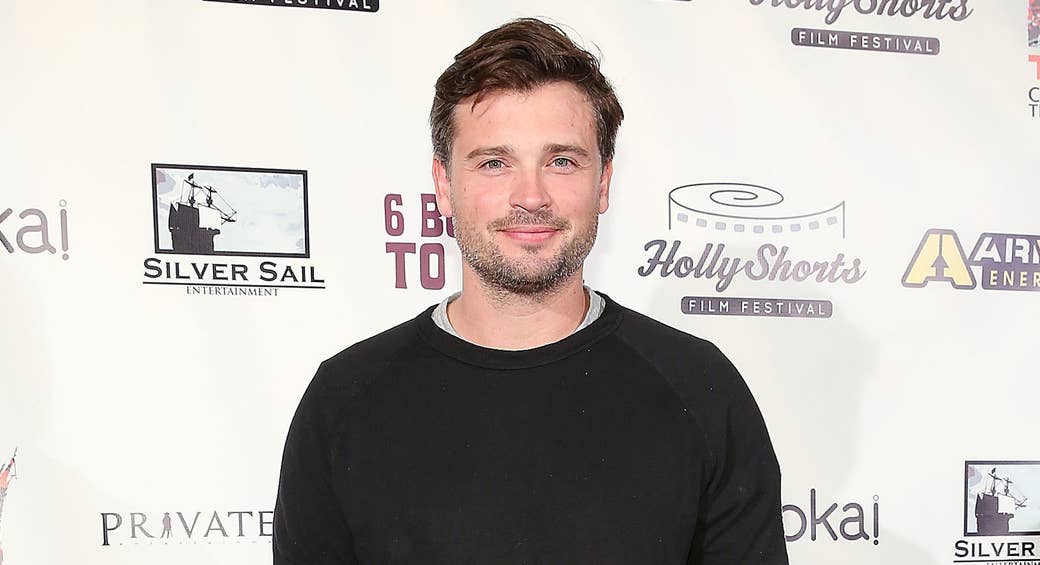 Over the course of its 10-year run, Smallville — The WB, and later The CW, drama about a young Clark Kent — produced more than 200 emotion- and action-packed episodes. The series introduced the world to stars Tom Welling (who played Clark Kent), Kristin Kreuk (who played Lana Lang), Michael Rosenbaum (who played Lex Luthor), and Allison Mack (who played Chloe Sullivan). And it also served as early exposure for guest stars Amy Adams, Ian Somerhalder, Lizzy Caplan, Cory Monteith, Cobie Smulders, and Tyler Posey.

Welling, however, is the only actor to have appeared in every single episode of the show — a Herculean task given the grueling production that often included groundbreaking and, therefore, labor-intensive visual effects. But Welling's job was made infinitely harder by the fact that it was also his first of that magnitude.
Welling had come to Los Angeles at 23 to do commercials and modeling, but soon after his arrival in 2000, he earned a six-episode arc on the critically acclaimed CBS drama Judging Amy. "Towards the end of that, I ended up getting Smallville and that was it," Welling told BuzzFeed News one recent Saturday afternoon at the Four Seasons in Beverly Hills. "Then I was in Vancouver for 10 years."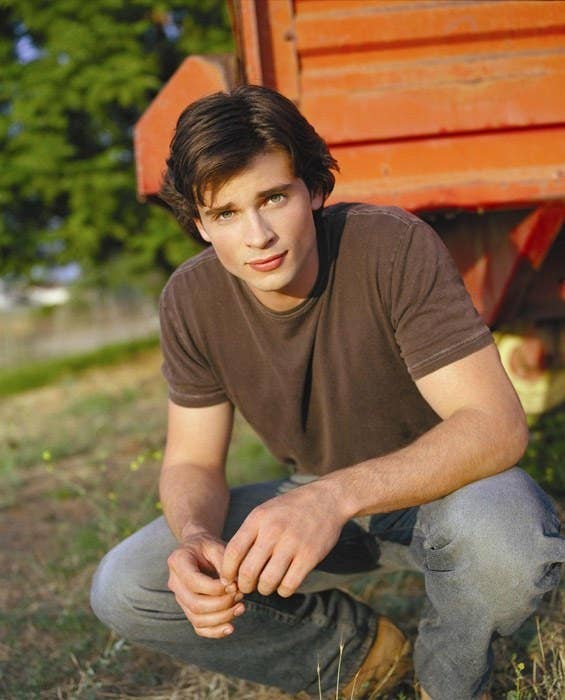 The reality of carrying a show on his (admittedly inexperienced) shoulders was much more than Welling ever could have anticipated. "I spent 10 years where my life was 6 a.m. to 1 a.m. on set," he said. That set felt a world away from his friends and family, scattered across America, and Welling had no idea how to handle it. "From an emotional standpoint, I was basically cut off from everyone." In order to emotionally endure and professionally thrive, he said, "I just put my head in a hole and I basically blocked everybody and everything out."

It was a coping mechanism that served him well during his years spent playing high school sports. But what worked on the field, in retrospect, was exactly the wrong way to go about protecting himself on Smallville, Welling realized in retrospect.
But that mistake ended up informing his performance in an unexpected way. "There was a lot of growing up I needed to do on that show. Fortunately, Clark had no idea what the hell he was doing and I had no idea what the hell I was doing," Welling said with a laugh. "We kind of grew up together."
Smallville followed young Clark Kent as he went from anonymous farm boy to iconic Man of Steel, all while trying to maintain a sense of normalcy and find true love. When the series debuted in 2001, television was a substantially less "super" place than it is now with Arrow, The Flash, Legends of Tomorrow, Supergirl, Agents of S.H.I.E.L.D., Heroes Reborn, Gotham, Jessica Jones, and Daredevil currently dominating the landscape.
"It's a compliment," Welling said, thinking about the extensive superhero offerings on TV now. "I'm very proud of shows like Arrow [and] The Flash. … They're able to ground these characters so that the viewer can relate on a human level to people who used to be only in two dimensions."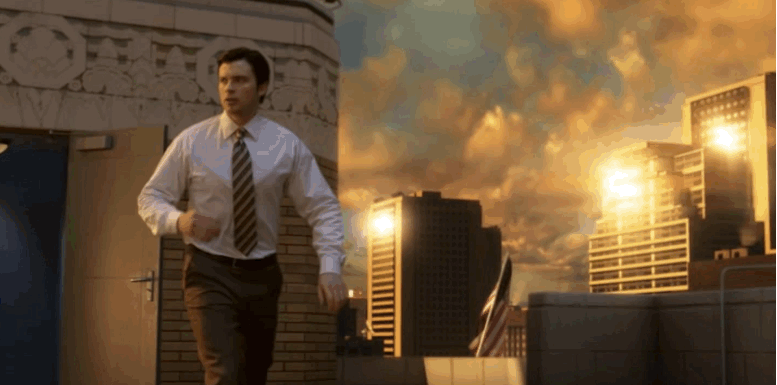 Welling in the final scene of Smallville.
Just like Smallville did — and that was an important effort Welling and the producers insisted upon from day one. "This needed to be a show about Clark Kent, not about Superman," the actor said. "That was always the rule: No flights, no tights. When we got into Season 5, they started to say, 'Well... maybe…' But I always maintained that's not the show. Thank god Peter Roth [chief executive of Warner Bros. Television, which produced Smallville] knew that and always championed in our favor. ... It was an incredibly unique experience."

But in 2011, it all came to an end. And for the first time in a decade, Welling had breathing room to take stock of his life. When filming wrapped on Smallville, he retreated to his beach house on the East Coast where he spent his annual summer hiatuses, in an effort to recalibrate. "I needed a break," he said. "I needed to figure out what was going on in my head a little bit. There was some adjusting that I needed to get back into real life and to make up for lost time as well. I was like, 'Guys, I'm out of here.'"
But the home that had rejuvenated him over Smallville's hiatuses didn't help this time. "The two months that you spend at the beach loses some of its intrinsic value when you don't have anything you're running away from or have to go back to," he said. "I felt like I was basically retired and it sort of woke me up. But it needed to happen."
When Welling emerged from his self-imposed six-month isolation, he had two goals: "I wanted to play a human and I wanted to be a part of a film whose theme was bigger than whatever character I was playing," he said. "By being on Smallville for 10 years, I was able to make some really fantastic choices with that character, but now I'm drawn to real people trying to live real lives."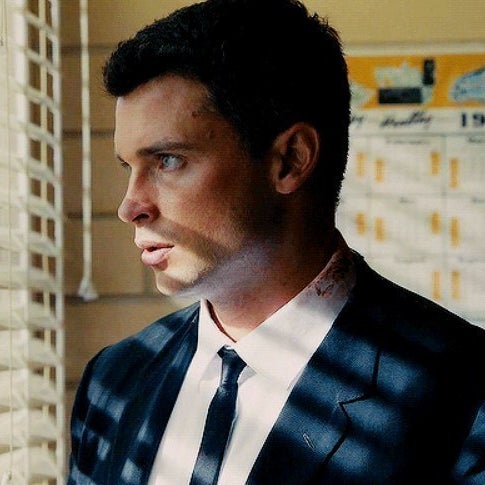 And financially speaking, Smallville afforded Welling the ability to be choosy. Eventually, he found exactly what he was looking for in a pair of films: He played a Secret Service agent trying to make sense of JFK's assassination in 2013's ensemble drama Parkland, and he leaned on his high school experiences to play a football player in 2014's Draft Day alongside Kevin Costner and Jennifer Garner.
And now Welling is stepping into the real, albeit melodramatic, lives of the characters in The Choice, adapted from a novel by Nicholas Sparks, who wrote The Notebook, A Walk to Remember, and more than 20 other romantic tearjerkers. Here, Welling plays Ryan, a dashing doctor whose girlfriend, Gabby (played by Teresa Palmer), moves next door to Travis (played by Benjamin Walker), a local veterinarian. And this being a Nicholas Sparks story means there's a love triangle — only, as the marketing material reveals, it's Travis, and not Ryan, who is destined to be with Gabby.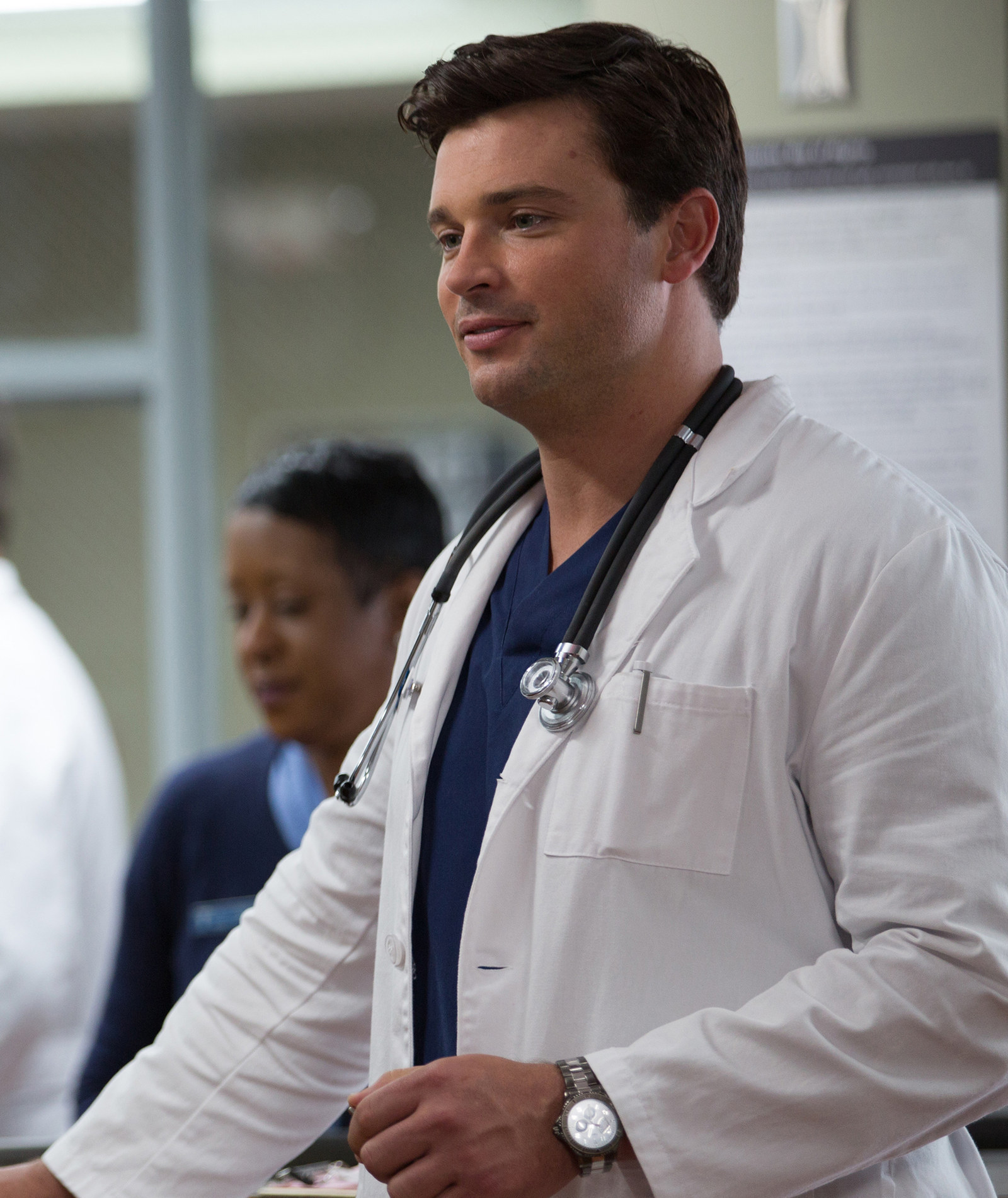 But in a refreshing change of pace, The Choice never pits the men against each other. Yes, Ryan tries to win Gabby back after she leaves him for Travis, but he's more interested in her happiness than his ego — and that was one of Welling's biggest attractions to the character. "I never saw him as a bad guy, because that would be too easy," he said of Ryan. "They wanted to make this choice hard for Gabby. Like, really hard for her — and I think we did a good job of that."
While Welling has found roles in Hollywood that coincide with his professional desires, thus far those opportunities have only allowed him to act. But Welling is equally interested in producing. "I grew up unknowingly looking at guys like [Robert] Redford and [Warren] Beatty — guys who created opportunities for themselves as soon as they could," he said, which is why he launched Tom Welling Productions toward the end of Smallville's run.
And when thinking about what he wanted his next role to be, Welling turned to that team. That's when a very unexpected — and, truthfully, unwanted — prospect came about.
"They said, 'Why don't you use your television company and create a show that you actually want to be in?'" he recalled. "Honestly, if someone had said that to me a month earlier, I probably would have said, 'No, I don't want to do TV again.' It was something I was completely against. The idea of television meant 10 years away from my family, from my friends, and I didn't want that lifestyle anymore."
But his team persisted and pointed out the reality of today's television landscape. "They were like, 'You realize 10 years does not always happen, right?'" recalled Welling, whose benchmark of success is Smallville's rare feat. "I realized that my excuse to support not wanting to do another television show didn't work for me anymore. My excuse sounded like shit. I heard myself and I was like, You're a fucking idiot."
Eventually, Welling came around to the idea. And then, he said, "We went to work."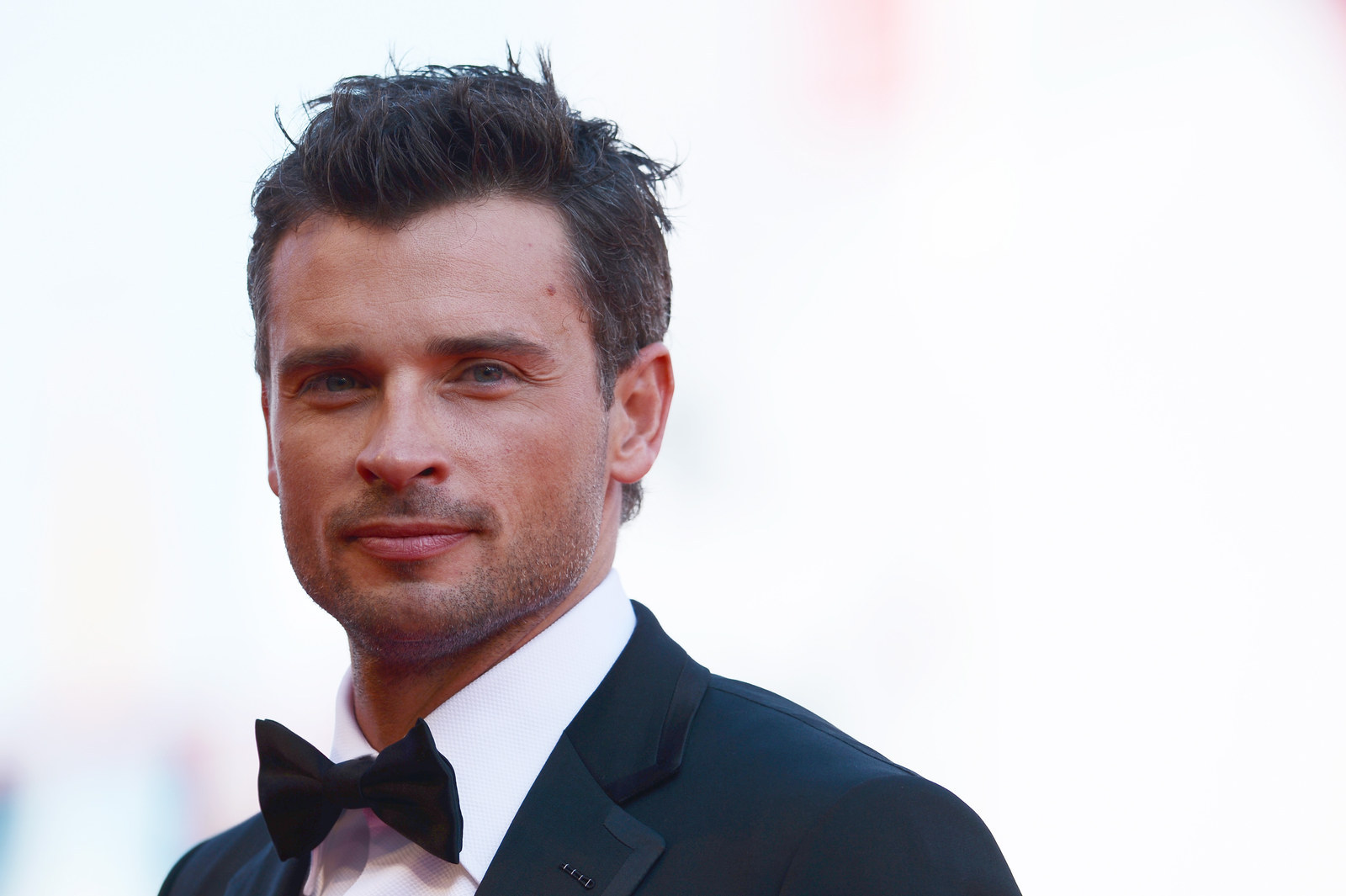 What they came up with was Section 13, an hour-long drama about, as its logline reads, "a CIA black ops officer-turned-private contractor who, after a personal tragedy, joins a covert organization devoted to carrying out the most difficult and dangerous high-stakes assignments." He created, developed, executive produced, and, yes, will star in the series if CBS greenlights the pilot. Which is still a scary proposition for Welling, even with the knowledge that he likely won't be committing to another decade on a single show. "Emotionally, I can't even think about what I'm going to do if Section 13 doesn't go, but I also can't even think about what I'm going to do if it goes," he said, seemingly genuinely nervous about both options. "There's just so many unknowns."

If Section 13 does go to series, the Tom Welling who would return to television is a much different Tom Welling than the one who first met viewers in September 2001. Now approaching 40, he knows that professional accomplishments are only worthwhile with the peace of mind to truly enjoy them.

"I will work harder to enrich my life and not wait for my life to try and enrich me in the future," he said, referring to those ill-advised "head-in-a-hole" days on Smallville. "You can only make the best choices given what's in front of you at the time. You just work. You work, work, work, then keep working some more. Who knows what is going to happen."
If Section 13 doesn't go to series and Smallville remains the biggest project he is known for, Welling doesn't mind. In fact, "it's a big compliment," he said. "It means people like what I did. … I guess the joke is when people say, 'Hey, Superman,' I have a tendency to reply, 'Well, I've been called worse.'"