Warning: Below are MAJOR SPOILERS about the end of Ant-Man. Read at your own risk.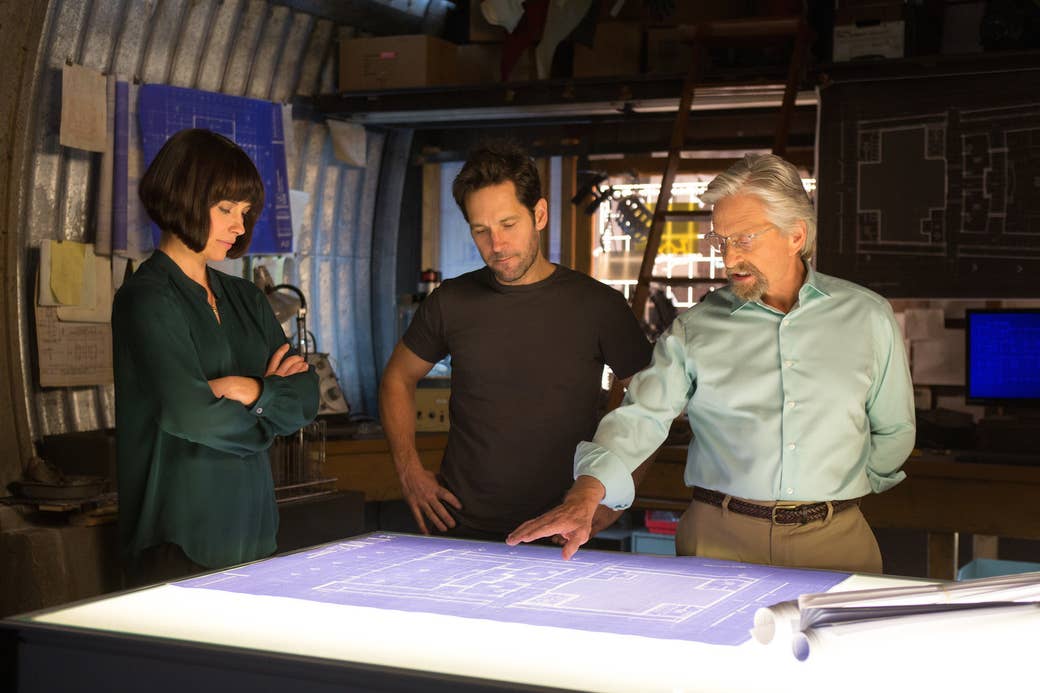 Throughout Ant-Man, the twelfth film in the Marvel Cinematic Universe, Hope van Dyne (Evangeline Lilly) stresses to her inventor father Dr. Hank Pym (Michael Douglas) that she, and not wayward criminal Scott Lang (Paul Rudd), is the best person to don the eponymous suit. And she's not wrong — not only does Hope possess a brilliant mind for business and a body trained for fighting, but she's the one who concocts a plan to bring down the nefarious Darren Cross aka Yellowjacket (Corey Stoll).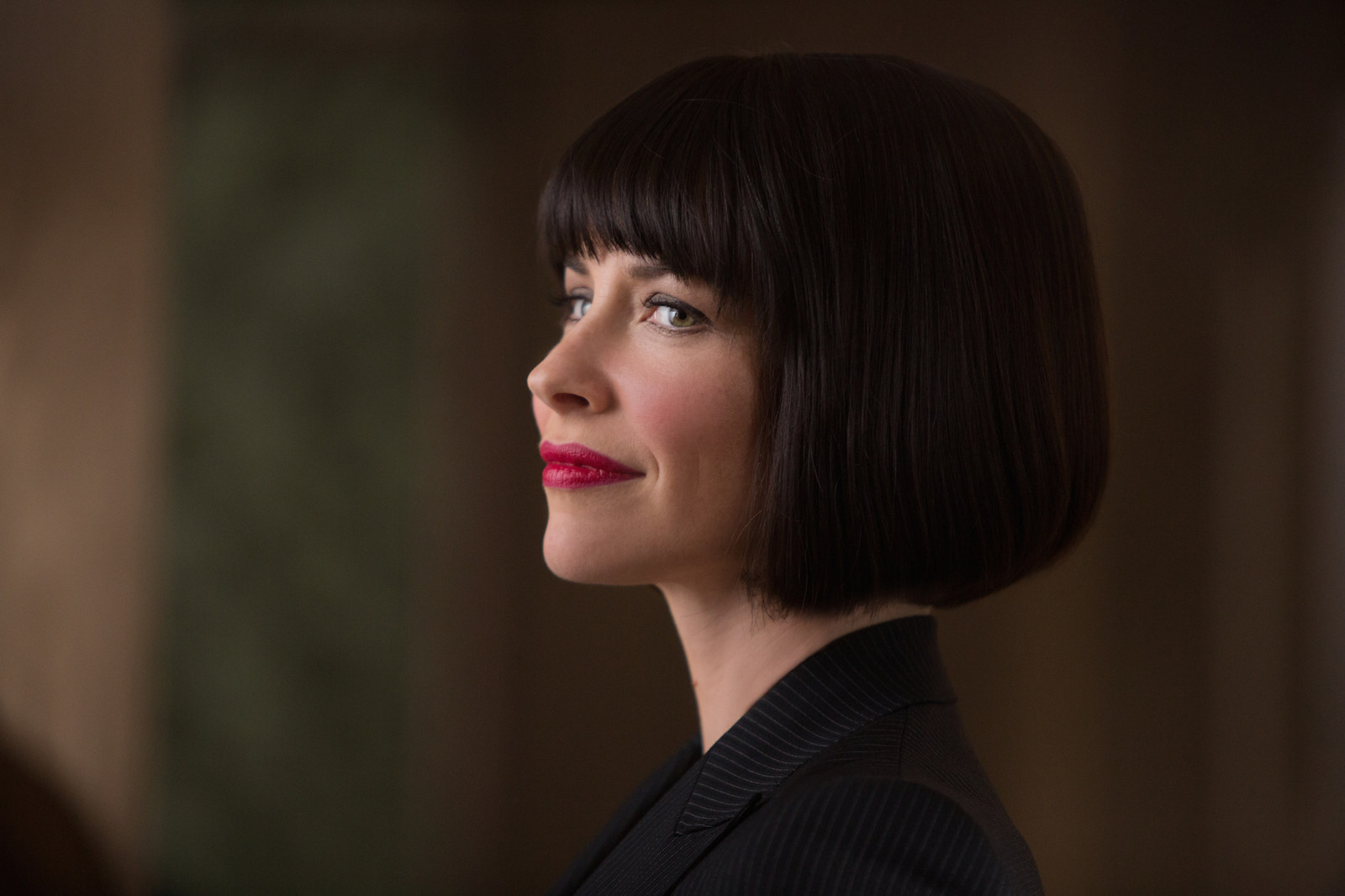 "The movie is obviously called Ant-Man, but Hope's arc is as important as Scott's in the movie," director Peyton Reed told BuzzFeed News during a recent phone interview. "One of the fun things about the movie to me is Hank has this problem so he recruits Scott from outside, but the solution to his problem was right there under his nose the entire time: It is Hope. She is clearly the person who is far more qualified to solve this problem, but Pym can't see it."
The issues plaguing Hank, who fought as Ant-Man for years, stem from the fact that his wife, Janet van Dyne, a superhero in her own right named the Wasp, died years earlier while the two were on a mission. But when things get dire in Ant-Man's climax, Hope stands strong and Hank's eyes are — finally — opened to how capable his daughter truly is.
"In Hank's mind, he's protecting her from a fate like her mother's, but ultimately what he's really doing is holding her back," Reed said. "He does not allow himself to see all the things she has to offer. And part of his arc is that he has to become enlightened about what she has to offer so, by the end, she can figuratively — if not literally — spread her wings."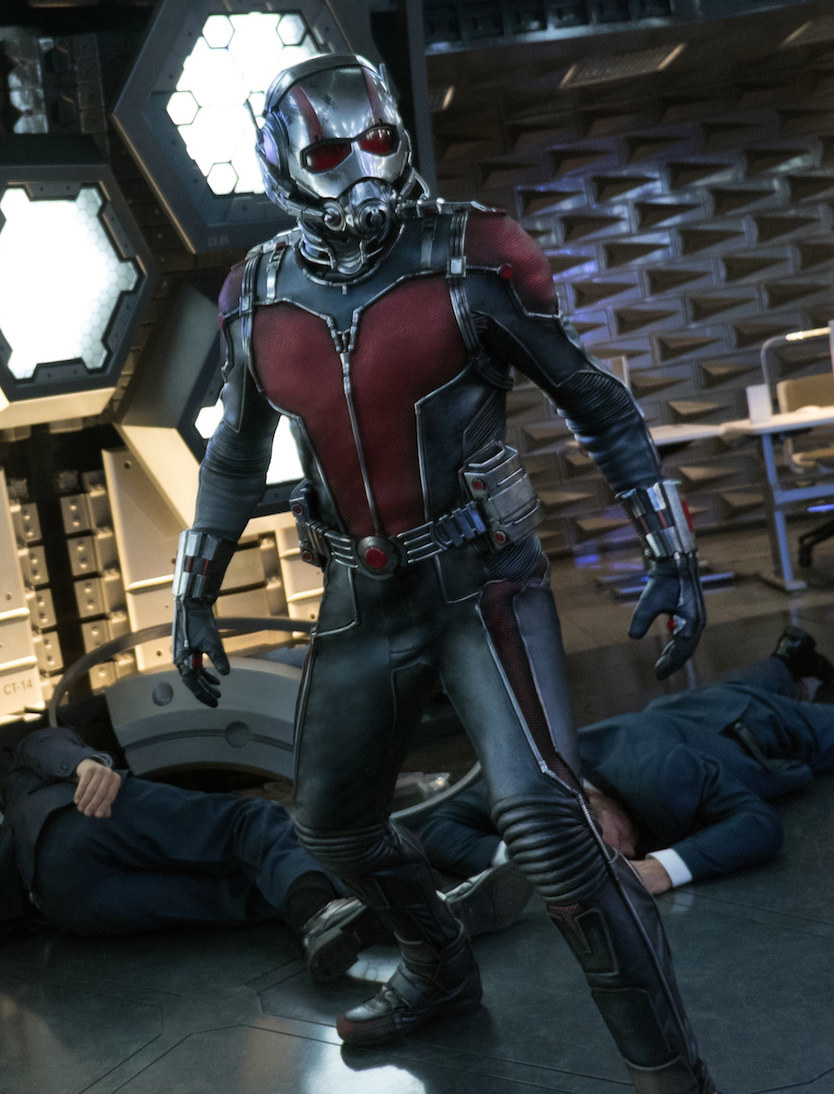 In the first of the film's two post-credits scene, that's exactly what starts to happen. Hank ushers Hope into a secret room and bestows upon her a brand-new Wasp costume. The aerodynamic suit — designed by Sammy Sheldon, who, in conjunction with Ryan Meinerding and the visual development team at Marvel, also created the Ant-Man suit — momentarily left Lilly speechless the first time she laid her eyes on it. "She was so psyched about it," Reed recalled. "Evangeline is someone who, as an actor, does her research and she had all these tear sheets from the comic book version of Wasp — it really affected how we styled her in the movie. So when we showed her the first design for the Wasp 2.0 suit, she was like, this is amazing!"
As for when audiences might see Lilly fully slip on Wasp's wings, Reed was cautiously optimistic. "We obviously have to see how Ant-Man is received by audiences," he said. "If we're fortunate enough to do a sequel to Ant-Man, it's safe to say that Wasp would be a very big part of that story."