Troian Bellisario Is Fighting To Find Her Place in Hollywood
As one of the four leading ladies on the phenomenon that is Pretty Little Liars, Bellisario has become a role model to a generation of young women. Now, she's physically and mentally planning to leave her mark beyond the teen soap. A scream echoes off the gray concrete walls and sweat drips onto the floor as Troian Bellisario is thrown to the ground and pinned by a 6-foot tall aggressor, who's also more than three time her weight.
But a second after landing on her back with a thud, the Pretty Little Liars star springs into action, screaming, grunting, and kicking at every part of her attacker's body — legs, chest, hands, groin — until he is knocked back, allowing her room to leap up and continue her onslaught, her ponytail swinging in a dozen different directions in the process.
Then, just as she finally gains the upper hand, a smile emerges on her opponent's face and the two high five. "Nice job," her trainer-turned-temporary-nemesis says. "You got some good hits in there."
Bellisario chooses to get the crap kicked out of her (and to kick some crap herself) a few days a week, working with Mark Wildman — a former circus performer who now teaches tactical fitness, aerial fabric, physical combat, and sword fighting — to channel her inner aggression.
"I'm a very rageful person, so this helps a lot," she admitted with a laugh about working out in Wildman's studio, which she began a year ago. But recently, that rage couldn't be contained when Bellisario and her Pretty Little Liars co-stars were featured in a swimsuit editorial in GQ that caused a photoshop frenzy. While the other leading ladies remained tight-lipped, 28-year-old Bellisario took to Instagram to share her thoughts on the use of airbrushing along with candid, unretouched, behind-the-scenes photos from the shoot.
So by now you have seen many a shot from #GQ and many people have said that we were photoshopped... OF COURSE WE WERE! that's a very specific type of photo shoot. And looking very blown out and perfected was obviously what they were looking for. Great. Cool. As long as we acknowledge how it was achieved so we know it's not real. Here's some behind the scenes of my body the way it is and was on the day. I'm not mad at how these pictures turned out, the girls and I had an absolute blast. More fun than we've had on a photoshoot in a while, and I think you can see that in our eyes and smiles. But it's the same everywhere. It's the same way on the posters of our show and even in women's magazines. This industry seems to invest more in perfection than in flaw. But flaw and individuality, to me, are what make a human being interesting, they make our stories worth telling. (Unfortunately the flaws don't usually sell products or magazines) I'm proud of my body and the way it looks because @themarkwildman kicks my butt in aerial. But my hips and thighs are a part of me (even though they magically weren't in some shots!) I get those things from my momma. And I'm happy To shake what my momma gave me.
"With the GQ thing, people were like, 'You've been photoshopped,'" she recalled in an accusatory tone, pointed finger wagging at invisible critics as she sipped an iced green tea on the sun-drenched patio of Broome Street Coffee in Los Angeles. "I had actually worked my ass off to look like that, but, yes, of course we'd been photoshopped because everything has been photoshopped. I love to operate in a world that values things outside of beauty. It's just more what I feel comfortable doing."
Bellisario's Instagram has become a metaphorical megaphone where she shares her beliefs on a myriad of topics with the 2.4 million fans she's amassed since 2010, when ABC Family premiered Pretty Little Liars. In just four short seasons, the network's now-signature series — about a fantastically dressed and coiffed foursome, Aria (Lucy Hale), Hanna (Ashley Benson), Emily (Shay Mitchell), and Spencer (Bellisairo), being blackmailed by a mysterious enemy — has turned the actresses into role models and objects of fan obsession, with every tweet, Instagram, interview, and candid photo re-tweeted, liked, and devoured with a ferocity rarely seen in Hollywood. While each of the four Little Liars approaches the Herculean task of being placed on a pedestal by fans in different ways — Hale (3.7 million Twitter followers) sings about female empowerment, Benson (2.9 million Twitter followers) fights against the concept of labeling, and Mitchell (2.2 million Twitter followers) works with Malawi Moms — Bellisario (1.5 million Twitter followers) has taken it upon herself to educate her fan army about arts and culture, while also pulling back the Hollywood curtain to shine a light on the realities of the industry.
"With the presence we're encouraged to have on social media, I started noticing that if I posted a picture of a tree I loved, I would get a couple comments saying, 'Cool tree,'" Bellisario said. "But if I posted a picture of my hair after getting a blow out, it was just like, 'Oh my god, your hair is so amazing and I wish I had hair like you.' I saw that it was creating this machine of, I wish I looked like that. I wish I behaved like that," she added, shaking her head with a hint of disapproval. "I feel like it's my responsibility to break down the machine a little bit and be like, 'Guys, look at this cog.' This is how the machine really works."
Bellisario's first major step toward stripping away the artifice of Hollywood was revealing her personal struggle with an eating disorder in high school. "I would withhold food or withhold going out with my friends, based on how well I did that day in school," she said in the January 2014 issue of Seventeen magazine. "Being a teenager is chaotic because you're kind of coming into your own, but you're not an adult; you're fighting with your parents over responsibilities and freedom. I didn't know what was right and what was wrong, so I think I created this bizarre system of checks and balances to create order in my world. But it really backfired."
Even now, Bellisario is fighting for her freedom, to be the actress she wants to be and not necessarily the one Hollywood wants her to be. And that's part of what brings her to Wildman's studio week after week. But Bellisario is also aware that being able to expertly wield a machete with a confidence worthy of summer's biggest action heroes doesn't necessarily mean she'll become one, especially since she isn't one to play the so-called game that show business often requires.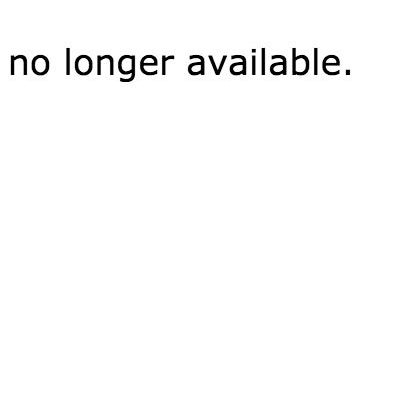 Reconciling her desire to act with her indifference to conform to the giant machine of Hollywood is currently one of Bellisario's biggest struggles, one she believes she will continue to battle with for some time. "I really hate the game," she said, half with regret and half with pride, of the expectation that rising stars will walk red carpets for films they did not star in, hop from party to party, or call the paparazzi to secretly snap shots of them leaving the gym. "I really hate the game, but I know it's a game. I feel like you have to have something to say in the game in order to be a relevant player and right now, the only card I have to play, because of our intense shooting schedule, is Pretty Little Liars.
"I grew up in Hollywood," she continued. "My father always told me that this is a job. These events are filled with people you work with; it's not like glam-schmooze time. That's why I only like events that celebrate people I have a connection to, otherwise it's someone else's night and I don't need to show up in a dress to try and steal their attention."
Bellisario was raised in L.A. with her mother, actress Deborah Pratt, and father, iconic producer Donald Bellisario (Magnum, P.I., Quantum Leap, JAG, and NCIS). While they supported their daughter's desire to act from a young age — Bellisairo's first on-screen credit was a guest stint on an episode of Quantum Leap in 1990 when she was 4 — her parents insisted that she could only act during breaks from school and had to graduate from college, which she did in 2009, earning a Bachelor of Fine Arts degree from the University of Southern California.
"My parents have always told me that I was seeing the lucky ones on set," she said. "What I didn't see was everybody else who came to the audition. They wanted me to understand that this industry was filled with a lot of rejection."
It's a valuable lesson Bellisario might not have learned naturally, seeing as she wound up booking the very first pilot she ever auditioned for, despite never planning to work in television. "My plan was to do theater," she said, smiling at her post-collegiate twist of fate. "I was going to move to New York after college and had no interest in pilot season. I'd seen what happened on TV shows because of my dad, and I didn't want to open myself up to that. But Pretty Little Liars had a very early audition and my agents encouraged me to go even though I didn't think it would be my thing." But after reading the pilot script, and identifying so closely with type-A, take-charge scholar Spencer Hastings, Bellisario changed her tune.
"I really thought they were never going to hire me," she remembered. "It was scary because I had never actually considered this path for myself. In my head, I was going to New York; my life was on this very specific path and it was like someone suddenly lifted me up and said, 'No, go here instead.' It's very disorienting to have this as my first major job, but also really great in a million ways I never expected." While the benefits of starring on television's most tweeted-about show are clear, the drawbacks may not be as obvious. "One of the hardest things for me to do with this job is maintain growth within my career in terms of my acting," she said of the show, which is about to launch its fifth season. "I think there are amazing opportunities as Spencer. I've done so many scenes with an animal scaring the crap out of me, or being trapped in a house. And sometimes, when I read the scripts, I think, In the five years I've acted on this show, I've had my life threatened this many times, I've had to defend the people I love, I've had to do stunts, I've had to cry and have my heart broken, I've had to do really funny conversations, comedy, drama, all this stuff, all in this one character. It's a huge exercise as an actor, but it's a very specific show."
In short, at 28, Bellisario is still playing a woman more than 10 years her junior.
"I'm most interested to see, when I'm out of this show, what kind of a woman I'll play," she wondered aloud. "I can't audition for my age yet. If I find a role that's my age, they're like, 'Send this child away.' It's interesting because I've done so much growing in my life, but the world has only seen me in this age range. I literally will go home from a day of being yelled at by my 'parents' to the house that I own and pick out the dress I want to wear to my friend's wedding. Life around me is such a dichotomy as I sit in a high school desk all day and meet my friends' babies at night."
Bellisario is rumored to be under contract for two more seasons of Pretty Little Liars — although if the show's ever-increasing ratings are any indication, ABC Family would likely back up a Brink's truck to get her and the other actresses to sign on for more. But for now, Bellisario will continue to ready for a career after Spencer by spending her free time writing scripts she hopes to direct, honing her craft to one day act for auteurs like Sofia Coppola or David Fincher, and getting physically ready for whatever Hollywood throws at her in Wildman's studio, whether that's more massive hits or some fumbles along the way.
(On June 10, ABC Family announced Pretty Little Liars had been renewed for Season 6 and 7.)
"If I can walk into an action movie audition with three years of sword and combat training, they'll still train me for nine months, but I will have a foundation so that doesn't kill me," Bellisario said. "But the work we're doing is more about preparing you for life. Right now, as a society, we're so protected. So when you fall, it feels like you're going to throw up because you're not used to the sensation of falling. But when you train, you approach it with the knowledge of knowing how to land. It really prepares you for the world in a different way."
Pretty Little Liars premieres June 10 at 8 p.m. on ABC Family.