Shelley Hennig stars as Malia Tate on MTV's Teen Wolf and Blaire Lily in the new horror movie Unfriended.
All of the action in Unfriended takes place on Blaire's computer via Skype, Facebook, Chatroulette, and the like.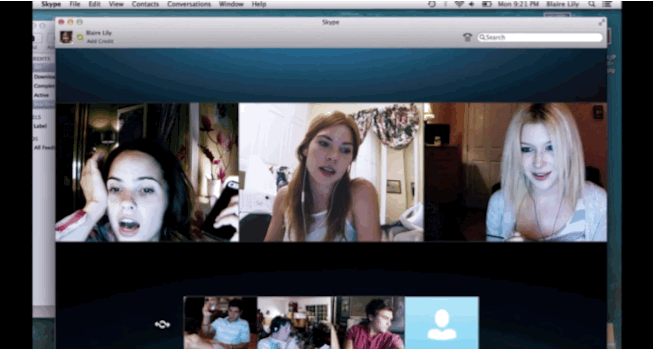 Blaire and her friends toggle between apps and tabs as they start to hear from a mysterious online entity, who goes by billie227.
Do you see it? Take a closer look at the navigation bar. Blaire's been watching Teen Wolf! Not only that, another scene reveals that Blaire's been watching the fourth season of Teen Wolf, which starred Hennig!