Since the first of the now eight-volume Outlander series was published in 1991, Diana Gabaldon's novels have captivated the hearts — and ovaries — of millions. With Starz's adaptation — from executive producer Ronald D. Moore (Battlestar Galactica) — set to begin Aug. 9, the adoration bestowed upon the main characters, Jamie and Claire, has transferred to the actors portraying them: Sam Heughan and Caitriona Balfe.
After Outlander's standing-room-only panel at San Diego Comic-Con, BuzzFeed sat down with Heughan and Balfe for a game requiring rapid-fire responses. Their enthusiasm, much like their chemistry, was palpable.
Caitriona was excited to begin.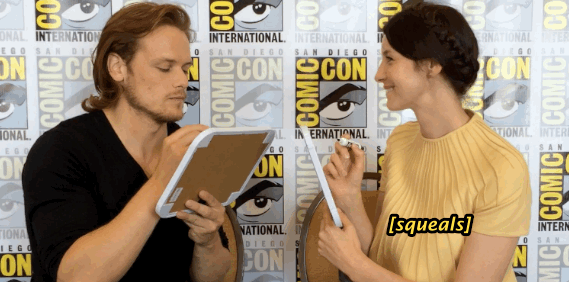 1.
What was the first thing you noticed about the other person?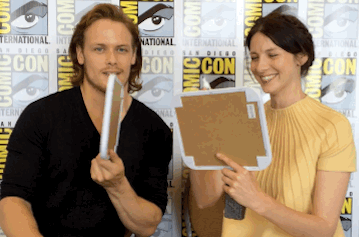 Adorable! But Caitriona felt it wouldn't last.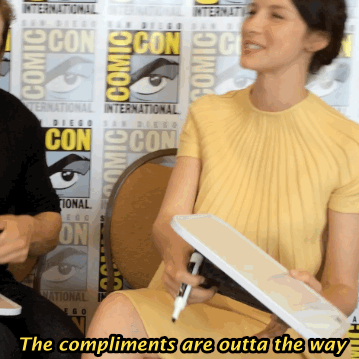 2.
In one word, why were you were excited to play this character?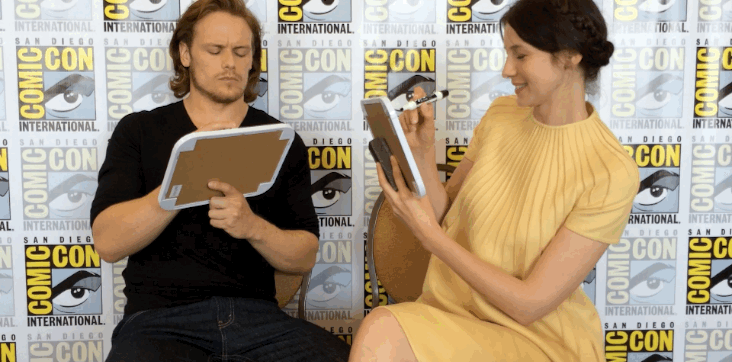 Brevity proved difficult.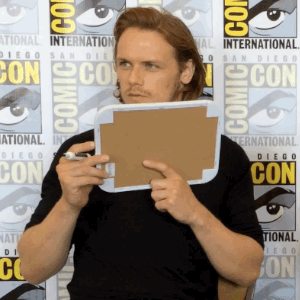 Eventually they (kinda) got it.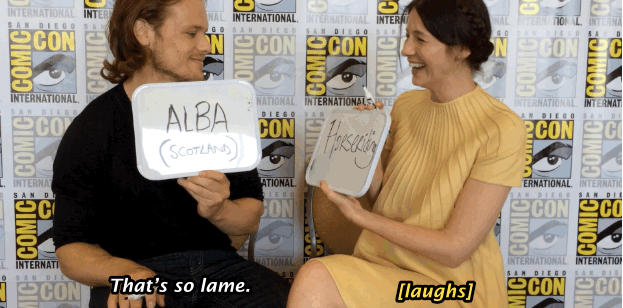 3.
Describe each other's character in one word.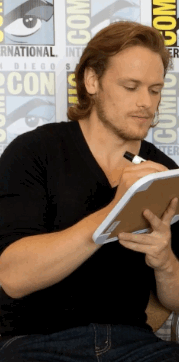 Sam was feeling cheeky — but opted to play it safe.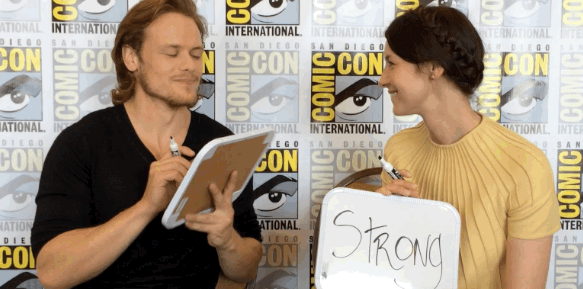 4.
Which scene from the book were you most excited to film?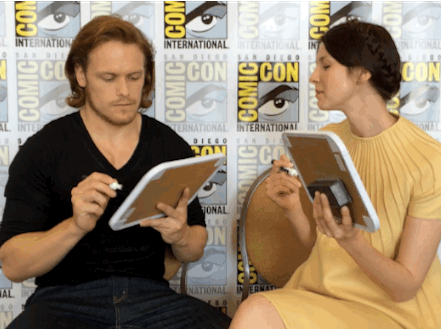 5.
Describe your first sex scene in one word.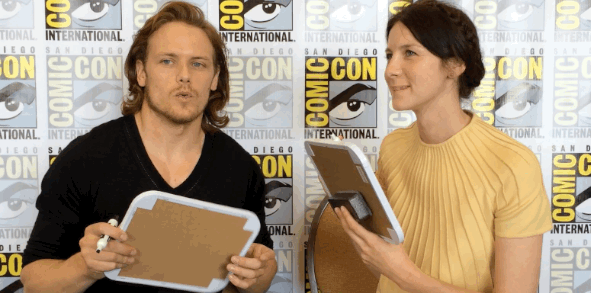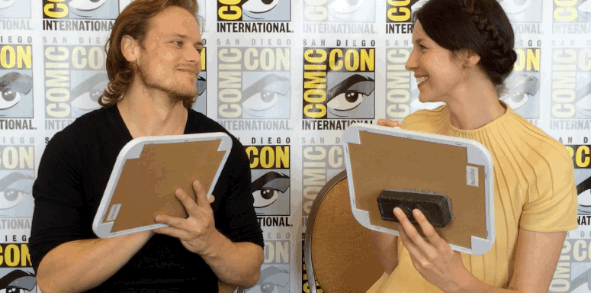 Caitriona did a little re-organizing.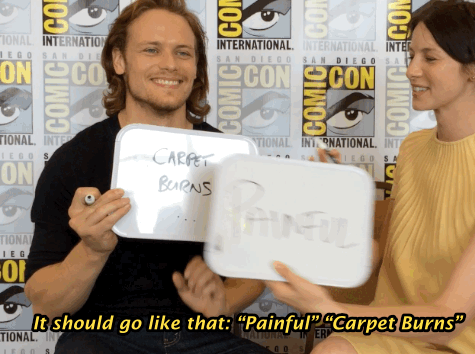 6.
How would you describe the Outlander fans?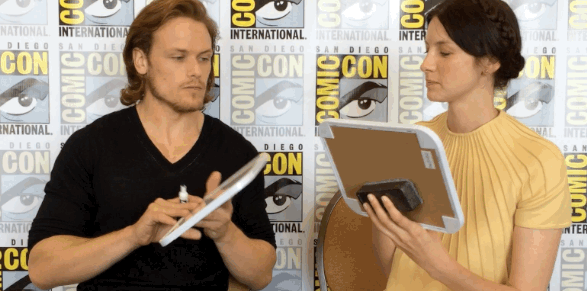 "YAY!" exclaimed Caitriona.
7.
If you could play any other Outlander character who would it be?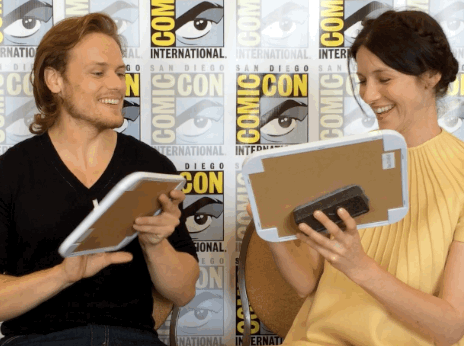 Caitriona loved that they matched.
8.
What's the hardest part of making Outlander?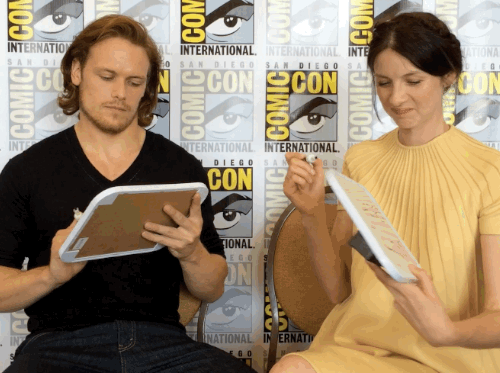 Caitriona opted for a repeat, Sam opted for a bad joke.
9.
Luckily, the final question gave him a chance for redemption: What's the best thing about your co-star?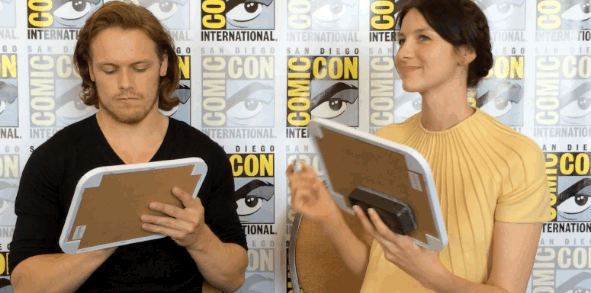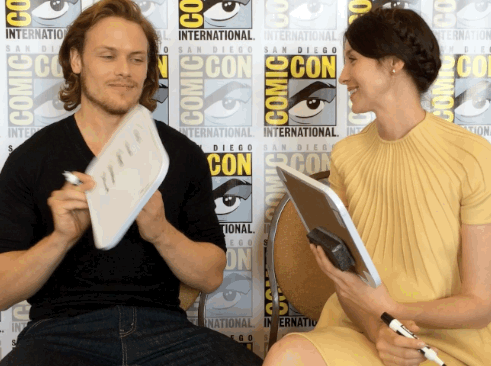 His list included: "Talent, Humour, Beauty, Dedication, and Stamina."
With that, all was right again in the world of Outlander.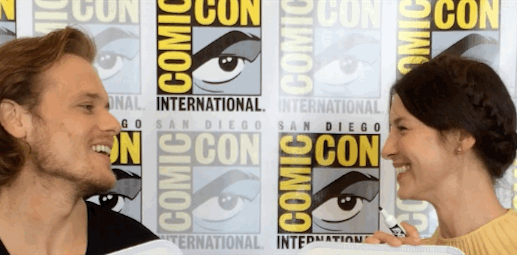 Outlander premieres Saturday, Aug. 9 at 9 p.m. on Starz.