For a while, it looked like Fox's new fall drama Pitch was never going to happen.
The show's creators — Dan Fogelman and Rick Singer — struggled to find an actor capable of playing their lead Ginny Baker, the first female pitcher accepted into Major League Baseball. Of the 1,000 or so athletes and actors who tried out at the countrywide auditions, Fogelman felt like no one could take on the complex role, which not only required a performer who could convincingly play an elite athlete, but also one who was equally deft at comedy and drama.
"I remember at one point I told my wife that I didn't know if we were going to find her," Fogelman told BuzzFeed News in a recent phone interview. "If we didn't find a girl who felt believable, we really didn't have a show [and] I wouldn't have made the show if we didn't find the right girl."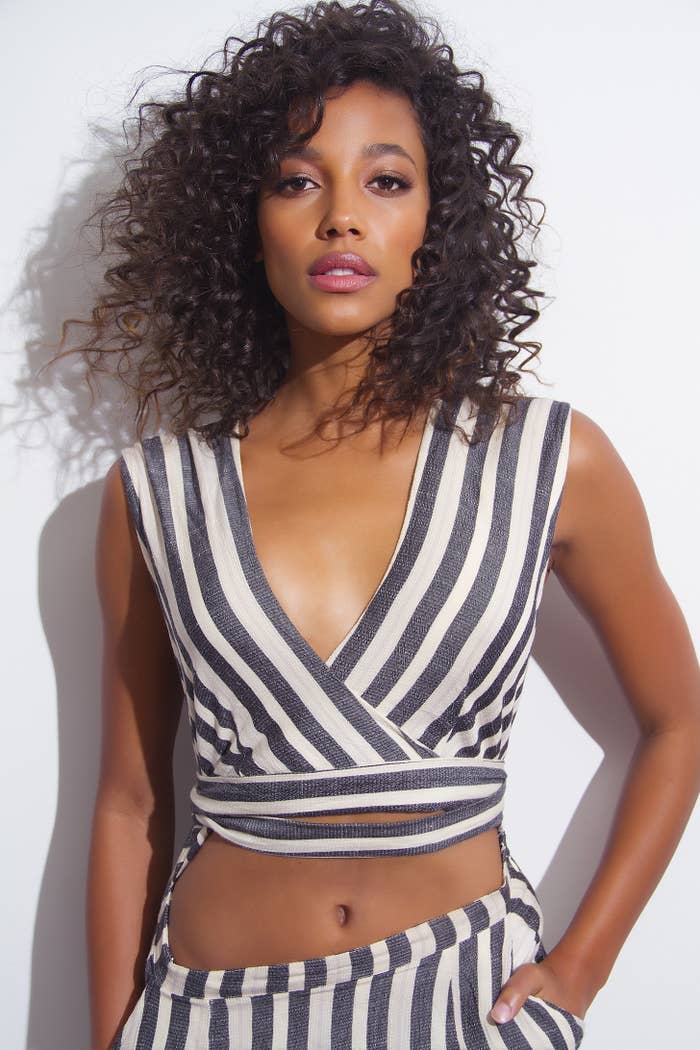 Late into the audition process, 27-year-old Kylie Bunbury walked into Fogelman's office. "Sometimes you just know. Sometimes you see somebody and think, That's what I had in my brain and I didn't even know it. That's how it was with Kylie," he said. "When she walked in the door, that was it. I saw the television show."

Pitch executive producer Kevin Falls said Bunbury reminded him of another actor from one of his previous shows. "Jessica Chastain was in the second episode of [2007 NBC drama] Journeyman and I remember watching her and going, 'Oh, she's just passing through. This is somebody going somewhere,'" he told BuzzFeed News from the ATX Television Festival in Austin in early June. "Kylie feels the same. She's not in this for stardom or fame, but she's going to become a big star."
The gravitational pull was mutual. "I felt empowered, I felt inspired, and I knew that if I felt this way, other people would too," Bunbury told BuzzFeed News at ATX, of hearing about Ginny's journey. So when she learned she got the part, she was overwhelmed. "[I] pulled over to the side of the road, screamed into the phone, cried and continued to cry, like, forever. ... It felt larger than me. I still have a lot of moments where I don't feel worthy. I feel so blessed and so grateful."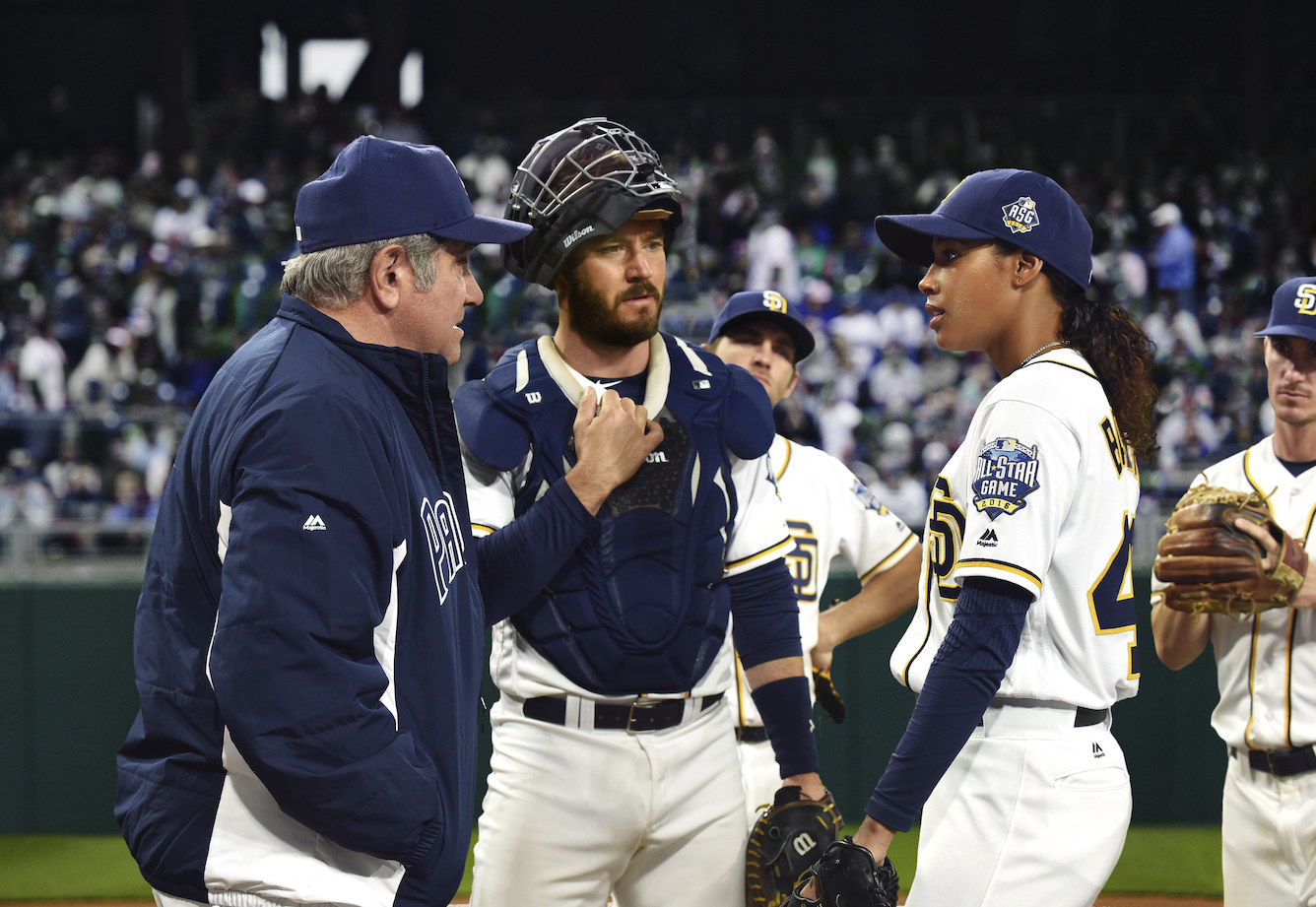 Bunbury, who is half Guyanese and half white, said she's routinely heard the same notes after auditions: "Not white enough … not urban enough."

This feedback loop started when the Minnesotan, with the encouragement of her manager, decided to make a go of Hollywood and moved to Los Angeles on her 21st birthday. "Innocence is bliss," Bunbury said, with a laugh.
The daughter of Alex Bunbury, a Guyanese soccer player, Kylie grew up playing sports as well as performing in plays and doing dance routines for her family — and for her grandmother's camcorder. "I remember always being like, 'Put the camera on me! Put the camera on me!'" she recalled. In front of a professional camera, she got her start as a model, although the industry quickly proved "too body-conscious for me"; so when she moved to L.A., she sought out acting opportunities instead. And that's when the comments about the color of her skin really began.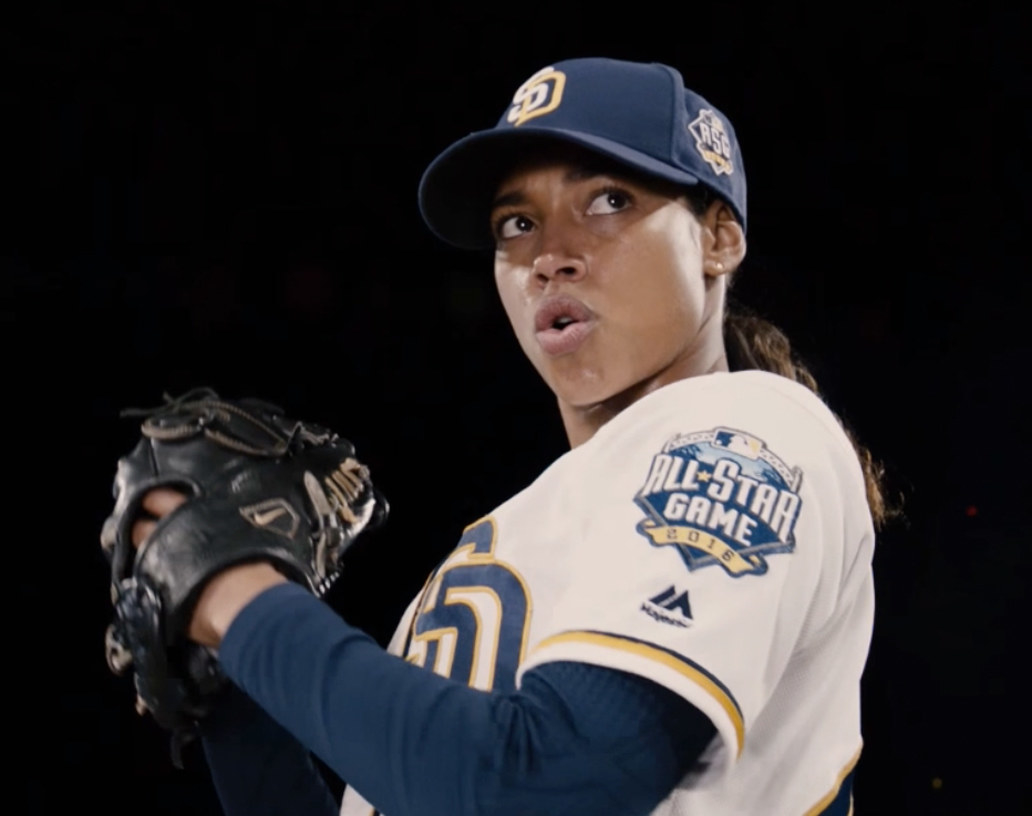 "I'm black, so I should be able to play a 'thug'? No. Hello. Open your mind. I'm a person that believes in breaking barriers," Bunbury said, noting that she's been hired for parts that were initially written as white characters. "But that's why you gotta put the work in, man. Because if you put the work in and you're doing it for the right reasons and your intentions are good, you can change people's perceptions and change their minds and you can win."
Part of Bunbury's effort to "put the work in" was getting proper acting training. Though she won roles in the high school rom-com Prom and the Jonah Hill comedy The Sitter in 2011 before segueing to television with ABC Family's Twisted, Spike's Tut, and CBS's Under the Dome, something was missing. "When I booked Prom, I could feel that I didn't really know what I was doing," she said. "So I had a conversation with my brother [a professional soccer player] and I remember him telling me that when he went pro, he didn't stop training. You need a foundation."
In 2013, her Twisted co-star Ashton Moio introduced her to Playhouse West, an acting school in Los Angeles where she began to study. "I love that I get to live a thousand different lives," Bunbury said of acting. "It's quite therapeutic. I'm getting a lot of things out and I'm discovering a lot of things about myself. I'm at a time in my life where I still don't know who the fuck I am. With each role, it's helping me with that."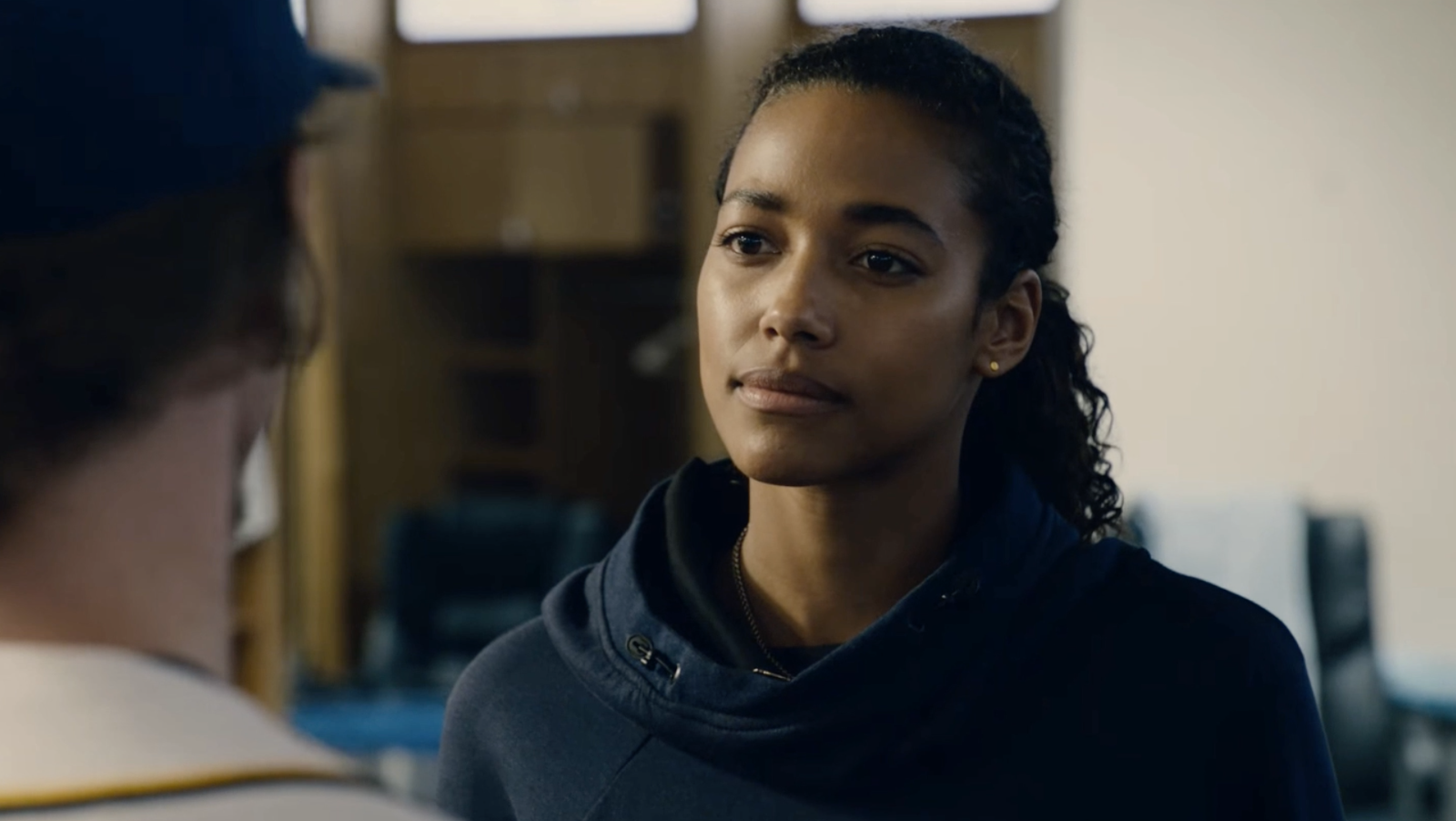 When the opportunity to audition for Pitch came her way in late 2015, she never wanted a job more and she felt prepared: Upon reading the select scenes Fogelman had written explicitly for the audition (the pilot script wasn't yet written), she immediately felt a deep connection to Ginny. Not only were there countless similarities between the character's life and hers — like their sports-filled childhoods under athletically gifted fathers — but the show also offered her the rare chance to play the type of character she feels television needs more of.

"What I look for in a role is a woman who is important — not on the sidelines, not arm candy; women who do important things," she said, her hand subconsciously balling up into a fist for emphasis. "I think that TV and film are very important mediums to show what people of all races, ethnicities, sexual orientations can do and I think that as women we are still in the process of proving what we can do, what we can accomplish, and who we are."
Bunbury continued: "When I think about what young girls are going to think when they watch this and how much self-belief they'll feel…" She trailed off and took a moment, suddenly overwhelmed with emotion.

"This is the role that everyone aspires to be," Bunbury eventually said, fighting back tears. "She's a regular person who has a lot of heart, a lot of focus, and to get to where she wants to, she needs to work really hard. I think that's an incredible message. This is truly the dream role."