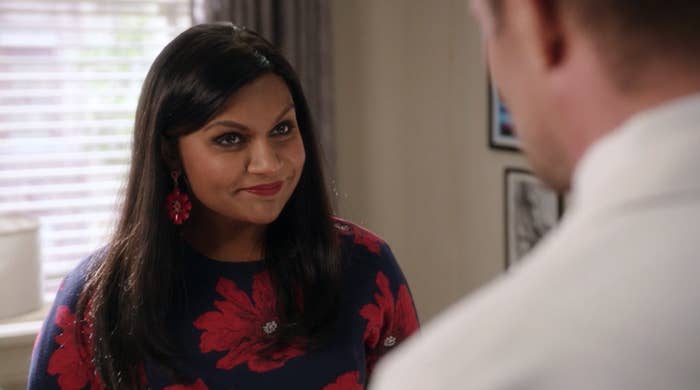 The Mindy Project has been renewed for a fifth season by Hulu, BuzzFeed News can exclusively report. The comedy — created, executive produced, and co-written by star Mindy Kaling — moved to the streaming site for its fourth season in 2015 after Fox canceled it.
"We moved to Hulu a year ago and at first I was a little nervous; I was nervous to leave a traditional broadcast network because I didn't know what it would entail. But, as it turns out, the streaming life is pretty sweet," Kaling said at Hulu's upfront presentation in New York on Wednesday morning. "People ask me, 'How is your show different now that it is on Hulu?' Well, we have had the freedom to try new things that would not have flown at network. For instance, my character shot breast milk into another character's face. … And my writers no longer have network censors getting in the way of their art or stopping us from saying works like 'tits,' so my parents are very proud."
Kaling added that Hulu has allowed her "to make the show that [she's] always wanted to make."
Although Hulu has yet to announce a premiere date or episode count for Season 5, the show's current fourth season is comprised of 26 episodes, airing in two installments. At the upfront presentation, Kaling joked Season 5 "will include our 100th episode and my 10,000th aggressively loud outfit."
Season 4 of The Mindy Project, which co-stars Ed Weeks, Ike Barinholtz, Beth Grant, Xosha Roquemore, and Fortune Feimster, has seen Kaling's Mindy Lahiri open her own fertility clinic while also learning to co-parent with Danny Castellano (Chris Messina) in the aftermath of their break-up.