 It's impossible to imagine Gossip Girl without Blake Lively or Arrow without Stephen Amell, and that's all because of David Rapaport, who has served as the casting director on some of The CW's biggest shows since 2008.
"I love seeing movies and TV shows and thinking, Who would I cast in that role? Or reimagining where people might fit," Rapaport told BuzzFeed News while sitting in one of his casting suites in Burbank, California. "I feel like you need to learn that gut instinct of what works tonally for [your show] — that's a learned instinct and it's also a learned thing to trust your instincts."
So far, those instincts haven't betrayed him. Along with his team, Rapaport has helped hire dozens of other actors who've gone on to help define The CW network. "There is no easy decision because there are maybe 50 people who make that final decision — studio, network, producers — so even though I think I have the right actor for the role, it is always a process to get them cast," he said. "I kind of have to fall in love with all these people I cast because I need to assume the world is also going to fall in love with them, so I have to see that ability in them and I fell in love with each and every one of these actors for what they brought to the character."
Here, in his own, lightly edited words, Rapaport details the highs, lows, hurdles, and discoveries he's made over nearly a decade of working with The CW.
Blake Lively (Serena van der Woodsen, Gossip Girl) Leighton Meester (Blair Waldorf, Gossip Girl) Ed Westwick (Chuck Bass, Gossip Girl) Taylor Momsen (Jenny Humphrey, Gossip Girl) Katie Cassidy (Juliet Sharp, Gossip Girl) Jessica Lowndes (Adrianna Tate-Duncan, 90210) Kellan Lutz (George Evans, 90210) Matt Lanter (Liam Court, 90210) Rumer Willis (Gia Mannetti, 90210) Trai Byers (Alec Martin, 90210) Stephen Amell (Oliver Queen, Arrow) Emily Bett Rickards (Felicity Smoak, Arrow) David Ramsey (John Diggle, Arrow) Willa Holland (Thea Queen, Arrow) Caity Lotz (Sara Lance, Arrow) Robbie Amell (Stephen Jameson, The Tomorrow People) Grant Gustin (Barry Allen, The Flash) Candice Patton (Iris West, The Flash) Carlos Valdes (Cisco Ramon, The Flash) Ciara Renee and Franz Drameh (Kendra Saunders and Jay Jackson, DC's Legends of Tomorrow)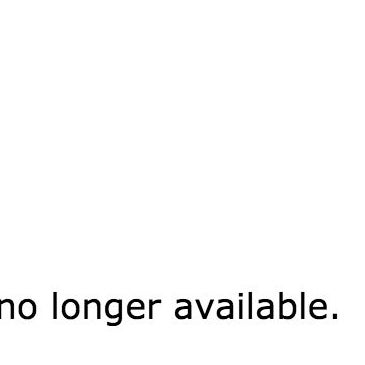 "I think the stakes are higher, so the producers have raised the bar a bit because they want a huge hit," he said of the 2016 series, which is spun off from both Arrow and The Flash. "It's easier to cast in the sense that more people are open to these shows because of their success. When you have these actors like Victor Garber already in, the producers are more open to discoveries. So we kept someone like Ciara Renee — who read for Iris West — in mind and she just knocked it out of the park. Franz [Drameh] is someone I had seen in Attack the Block a couple of years ago and brought him in to read for Jay Jackson, the Firestorm role — him and Keiynan Lonsdale, actually. And it was Greg who said, 'Cast Franz as Jay Jackson and Keiynan as Wally West on The Flash.' And I was like, 'Yes! Two birds with one stone!' It makes it easier because I think people trust me and trust that I know what I'm doing and Greg and the studio and the network trust my instincts when I fight for people."
The Flash premieres Tuesday, Oct. 6 at 8 p.m. ET/7 CT and Arrow premieres Wednesday, Oct. 7 at 8 p.m. ET/7 CT on The CW.