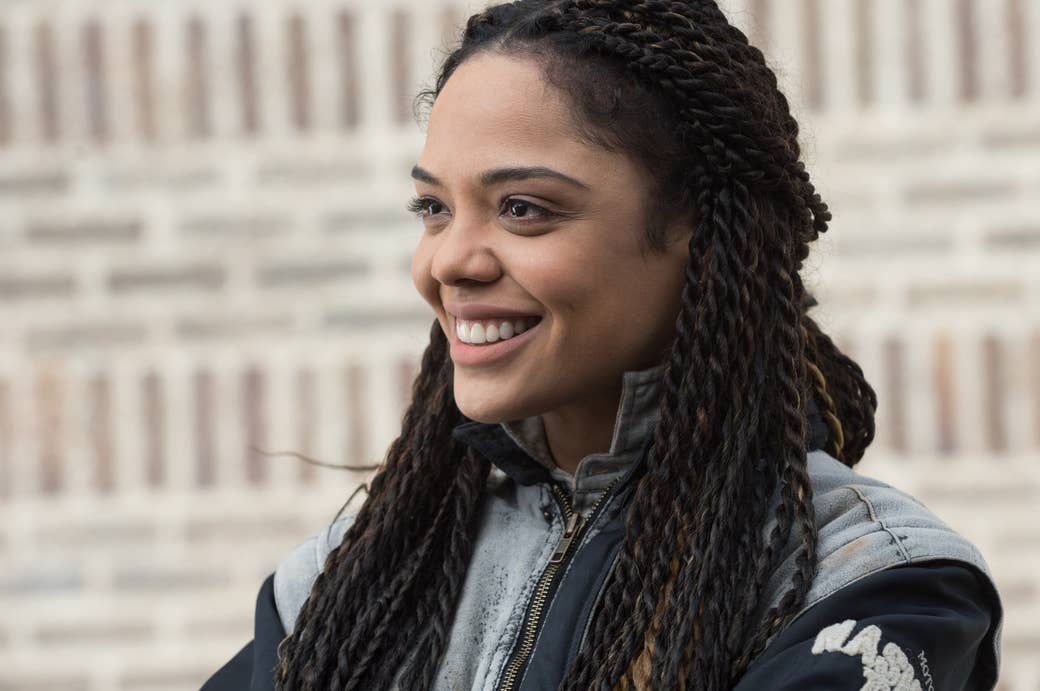 In Creed, the first new Rocky movie in nine years, Rocky Balboa (Sylvester Stallone) is lured out of retirement to train Adonis Johnson (Michael B. Jordan), the son of his greatest opponent, Apollo Creed.

While there is plenty of machismo to satisfy fans of the earlier entries — the expertly choreographed boxing matches are particularly astounding — Creed, in theaters Nov. 25, is a film that very clearly speaks to a new generation. And nowhere is that contemporary attitude more apparent than in the character of Bianca, played by Tessa Thompson.
On paper, Bianca is Adonis's love interest, but unlike the thankless girlfriend roles that have repeatedly cropped up in male-skewing mainstream movies, Bianca is not a passive presence in a leading man's journey. She's given her own rich story, she's facing unique challenges of her own, she's strong enough to put her own needs first when push comes to shove, and she's exactly the kind of character Thompson actively seeks out.
"I'm not interested in being used as a prop, but that's mostly because I don't think I would be very good at it," she told BuzzFeed News over coffee at Bon Vivant Café in Los Angeles. "I'm so proud of the movie because I feel like it's a brave new world in the sense that people are interested in female characters not just being an object in the narrative but being the subject of the narrative. I think that's becoming the new expectation in a way, and I'm really happy that Creed satisfies that."
Bianca is the third consecutive role Thompson has selected to bolster that very expectation. Following nearly a decade of film and television roles, the 32-year-old actor garnered widespread acclaim and attention in 2014 for playing Samantha White, the socially conscious collegiate activist at the center of Dear White People, which won her a Gotham Independent Film Award for Breakthrough Actor. Later that year, she co-starred as civil rights activist Diane Nash in Ava DuVernay's Oscar-winning Selma. And now she's Bianca, a musician grappling with progressive hearing loss.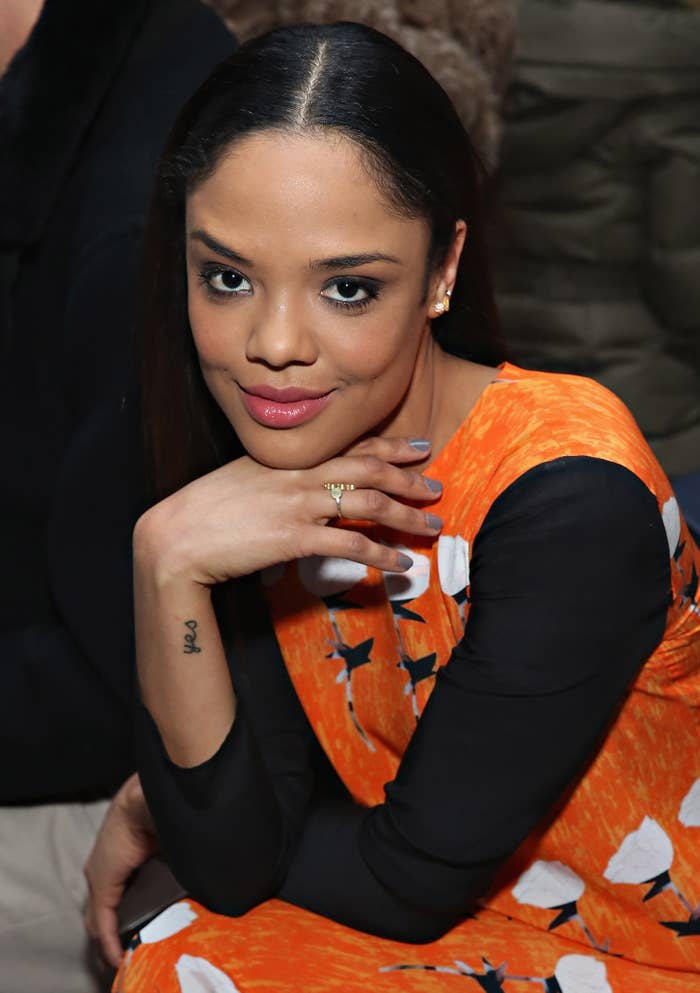 For Thompson, that triumvirate is undeniable evidence that her recently expired year of saying no was a flat-out success. "I'm generally a 'yes' person, but right before I got Dear White People, I told myself I was going to have a 'no' year," she said. "I was in a period where I just felt I needed to experiment with 'no' a little bit, even if it felt ill-advised, because there's so much pressure to have forward momentum in this business. You'll be three days in on a project and people will ask what you're doing next. Um, another month and a half of shooting this. Even if you're not oriented to that energy, it's hard when that's the temperament all around you. So I started a period where I was daring myself to not be oriented that way. I was just really feeling like the next thing needed to be something I was so excited about and scared by. And that thing came in the form of Dear White People. That movie became my new barometer, because I knew what it truly meant to burn for something. So I was like, I'm not going to work again until I feel that again, and that was Selma."
While Thompson's "year of no" has come to an end, a physical remnant remains: the subtle tattoo on her right wrist that reads "yes" in cursive. "I was re-engaging with the word 'yes,'" she said, lifting her delicate sleeve to flaunt the ink. "I came to really love the word."
Saying yes to Creed was, in Thompson's estimation, one of the best professional decisions she's ever made. It afforded her the opportunity to play that kind of rarely seen female character she's been looking for, and it gave her the opportunity to work hand in hand with director Ryan Coogler to shape Bianca. "The Bianca that came to me in the script was very different from the Bianca we shot," Thompson said as she wrapped and rewrapped a torn piece of napkin around her index finger. "She was always a singer, she was always Adonis's neighbor, they always met in the same way, but Ryan just felt like she needed to be really rich and he wanted to make sure that whoever he got to play Bianca was on board and interested."
There were months of phone calls between Thompson and Coogler, and one of the biggest areas of conversation revolved around the way Bianca would look. While traveling to Philadelphia to prepare to film Creed, Coogler spotted a woman in the airport who "felt so Bianca" to him, according to Thompson, so they set out to replicate her look almost exactly. "The costume designer was looking for the exact scarf that she was wearing," the actor said. The mystery woman was also sporting long braids, which quickly became a defining physical characteristic as Coogler and Thompson conceptualized Bianca.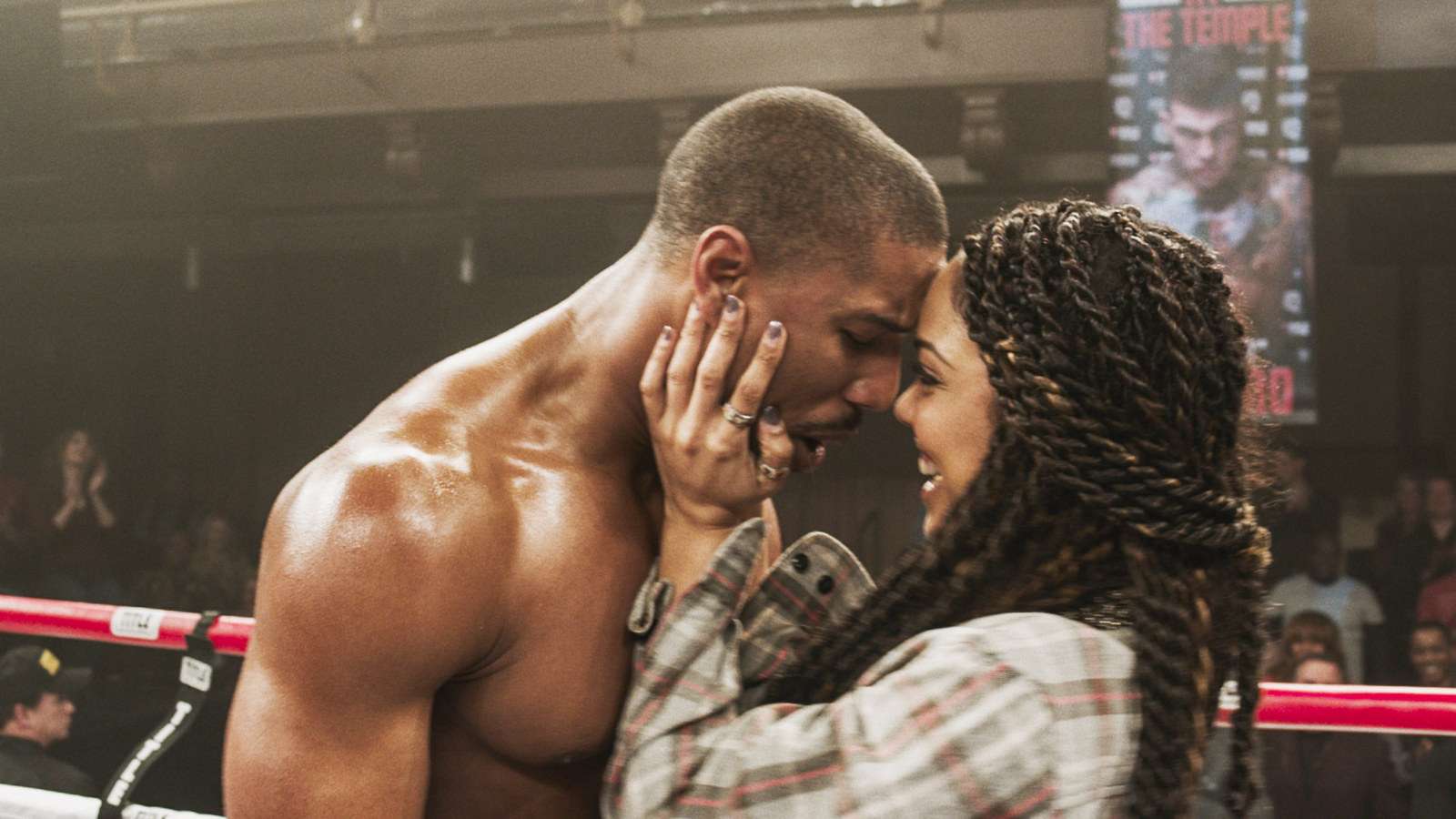 Maintaining that aesthetic ended up serving two important and inextricable purposes in the movie: First, contextually, braids are a logical style for a black woman to wear in Creed's wintery setting. "That's a great time to get restorative hairstyles, because you don't have to futz with your hair," Thompson said. "It just sort of made sense, because we were walking around Philly and seeing all these girls with their hair in twists, their hair in braids; we wanted Bianca to look like every girl we saw walking down the street. That was a deliberate decision." Secondly, Bianca's hair helped to, once again, subvert the conventional wisdom of what a love interest in a mainstream Hollywood movie should look like. "Our approach to her look was not with a tremendous amount of concern for satisfying the pretty eye candy space that those characters can sometimes occupy. It's challenging that," Thompson said. "I remember seeing the movie and thinking to myself, Is this going to be something audiences can get behind? Are they going to be unsatisfied by the way she doesn't fulfill our ideas, in any way, of that role?"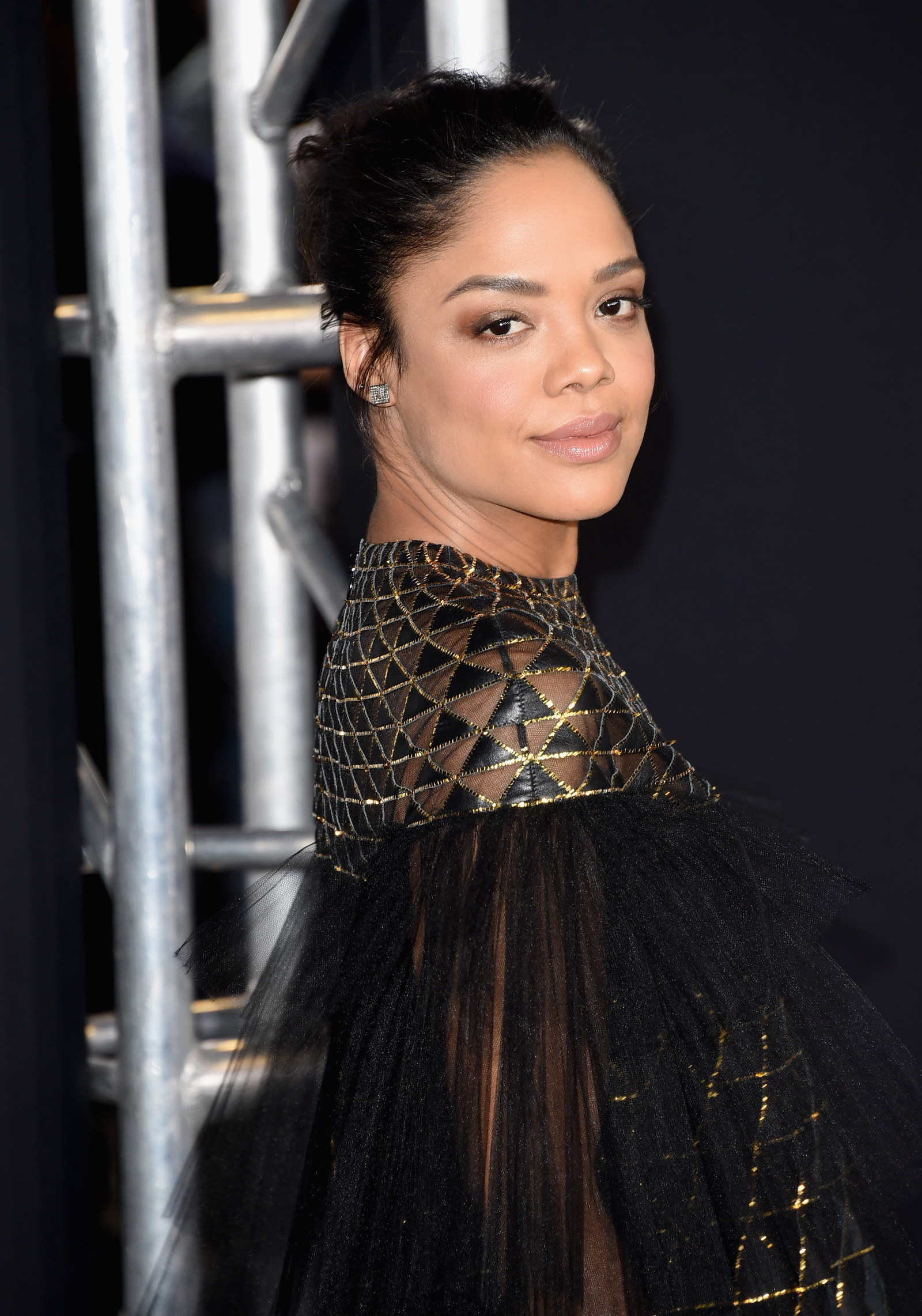 Thompson hopes Creed — like all her projects, including HBO's upcoming Westworld series — is appreciated by audiences for, and not in spite of, those progressive, unconventional choices, and she's certainly been waiting for the tide to turn. "The kind of stuff I come across is so different now that I'm glad I stuck around, because I feel like the benefactor of things having shifted a lot culturally, but I am also interested in getting to the space where you can play a human who just happens to be brown and it's not a conversation," Thompson said. "I'm interested in where we are in five or 10 years where someone like Mike can be cast in Fantastic Four and it's not a talking point that he's black, or [John Boyega] in the new Star Wars, or when someone like Shonda Rhimes isn't given a diversity award, because why should she be awarded for casting in a way that reflects our society and her life?"
"I think when you are OK with bucking convention and playing in that space, you have to realize that some people might have a harder time with it. It's not that our intention with Creed was to be unconventional, but…" She paused as a knowing smile broke out on her face. "I think I have a little bit of an appetite for challenging people's expectations and starting conversations."