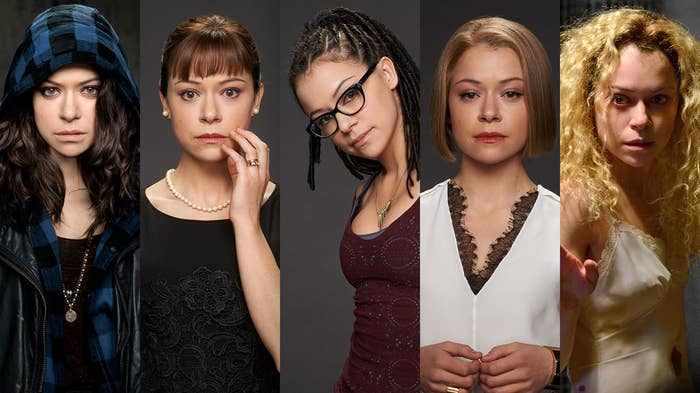 After delivering the most complex and intricate performance on television for the last three years — and being repeatedly snubbed for television's biggest honor — Orphan Black star Tatiana Maslany received a Emmy nomination this morning.
"The nomination is so surreal and exciting, mostly because of our fans and how voraciously supportive and protective they are of our show," Maslany said in a statement. "They've totally championed us, and given us visibility and we are so grateful to them. So this nomination is for them. And I'm so grateful to the Academy for the nod."
Along with Homeland's Claire Danes, How to Get Away With Murder's Viola Davis, Empire's Taraji P. Henson, Mad Men's Elisabeth Moss, and House of Cards' Robin Wright, Maslany will vie for Outstanding Actress in a Drama Series on Sept. 20 and fans — akaThe Clone Club — couldn't have been happier!
But as any Orphan Black fan knows, there's only one true way to celebrate this massive honor: Clone! Club! Dance! Party!