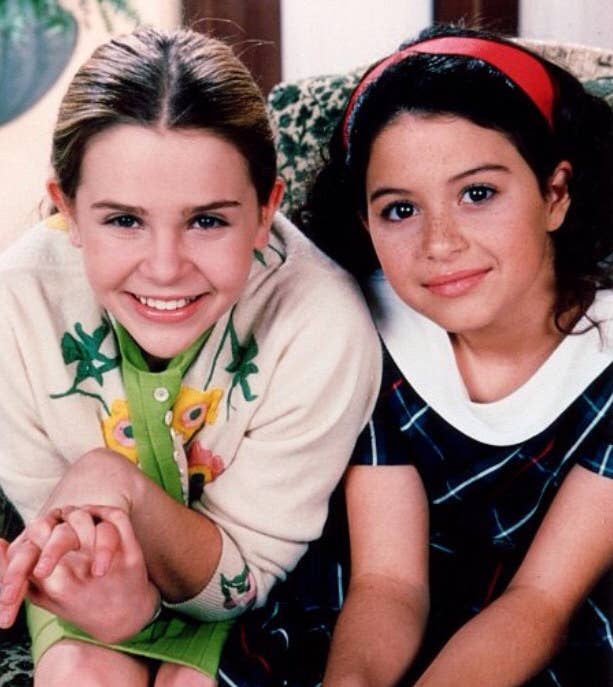 A few years before they were Maeby Fünke and Ann Veal on Arrested Development, Alia Shawkat and Mae Whitman starred as on the Fox Family series State of Grace. And now, BuzzFeed News can exclusively reveal that the stars and best friends will reunite with the show's creators at this year's ATX Television Festival!
Whitman and Shawkat will be joined by creators Brenda Lilly and Hollis Rich at the annual TV festival held in Austin, Texas as part of ATX's past programming track.
"State of Grace was probably the most important experience of my whole adolescence," Whitman told BuzzFeed News in an email. "I met my best friend and became a woman in one of the most loving, supportive, and incredibly creative environments, and I have remained forever grateful. I love every single episode of it and everything related to it and I can't wait to bring two of my favorite things — State of Grace and ATX Festival — together!"
Shawkat told BuzzFeed News in an email, "State of Grace was such an important time in my life. The name itself defines my experience, working with such talented writers cast and crew. I am so excited to have the show shared again with new audiences. It's been hidden for too long for Grace and Hannah to hang out. To be able to talk about this show again with my best friend Mae Whitman and Hollis and Brenda is a true honor."
The series, which aired on Fox Family (which became ABC Family and is now Freeform), followed preteen best friends growing up in North Carolina in 1965 in two different worlds: The Jewish Hannah (Shawkat) lived with her parents (Dinah Manoff and Michael Mantell), who owned a furniture store; her Grandma Ida (Erica Yohn); and her Uncle Heschie (Jason Blicker). Grace (Whitman), meanwhile, was largely ignored by her single mom Tattie (Faye Grant), who was hosting parties and drinking her days away.
State of Grace ran for two seasons and was narrated by a grown-up version of Hannah, voiced by the one and only Frances McDormand.
Time to put on "Do You Believe in Magic" and get excited!
UPDATE
This post has been updated with a statement from Alia Shawkat.