Shonda Rhimes Says "Scandal" Season 6 Isn't Affected By The Election Results
"I don't really equate the two," Rhimes said Tuesday.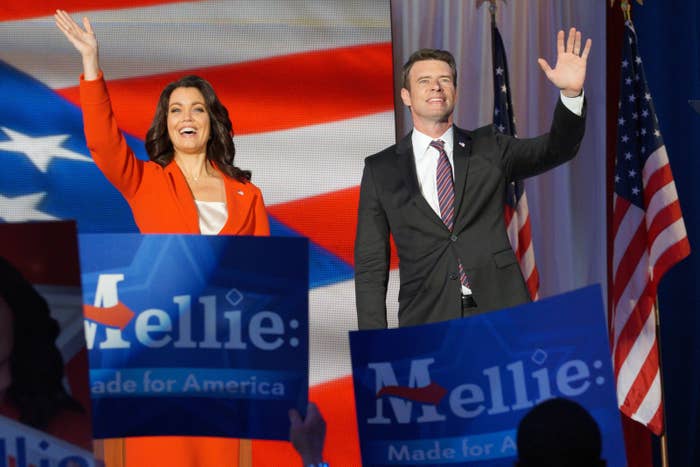 PASADENA, California — Throughout Scandal's fifth season, a fictional presidential election between Mellie Grant (Bellamy Young) and Francisco Vargas (Ricardo Chavira) played out alongside America's real presidential race. When the series signed off in May 2016, the results of both elections remained unclear.
The Season 6 premiere, which airs Jan. 26 on ABC, quickly resolves the show's candidate cliffhanger, but the episode was made long before Donald Trump was named the president-elect Nov. 9. (To accommodate star Kerry Washington's pregnancy, the first five episodes of Season 6 were shot between July and September of 2016. Production resumed on the latest season earlier this month.) Rhimes insisted at the Television Critics Association winter press tour in Pasadena on Tuesday that the show never had any intention of connecting the two presidential races.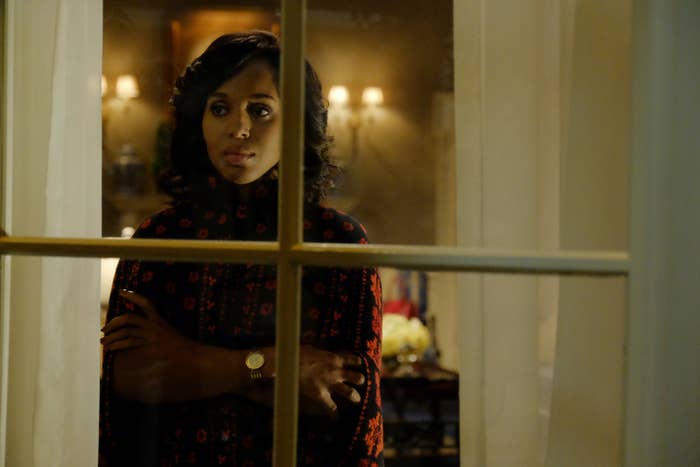 "I don't really equate the two. That's not really the goal," Rhimes told reporters, adding that there is no comparison between Grant and Vargas and Hillary Clinton and Trump. "If that was the goal, we would have waited until after the election to write about an election, I guess. The goal was to tell the story we'd been telling, and had been on the journey to tell, the entire time."
Tony Goldwyn, who plays sitting President Fitzgerald Grant on the series, stressed that the show is set in a fictional version of Washington, D.C. "The fact that it's a counterpoint to this crazy political world America is living through is interesting, but they're not the same and we aren't sort of in reaction to that," Goldwyn said, noting that most of the show was written and shot "before we knew anything."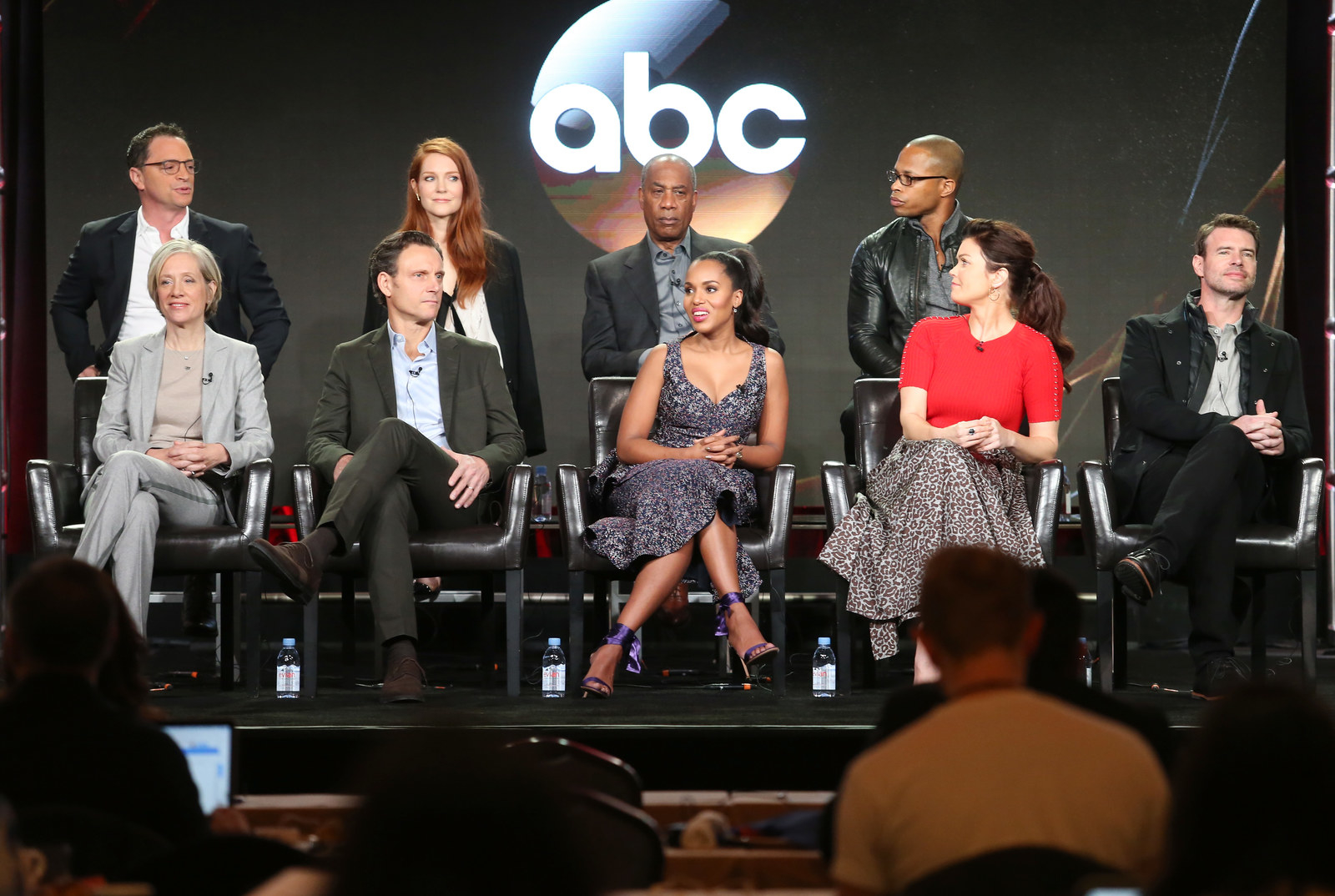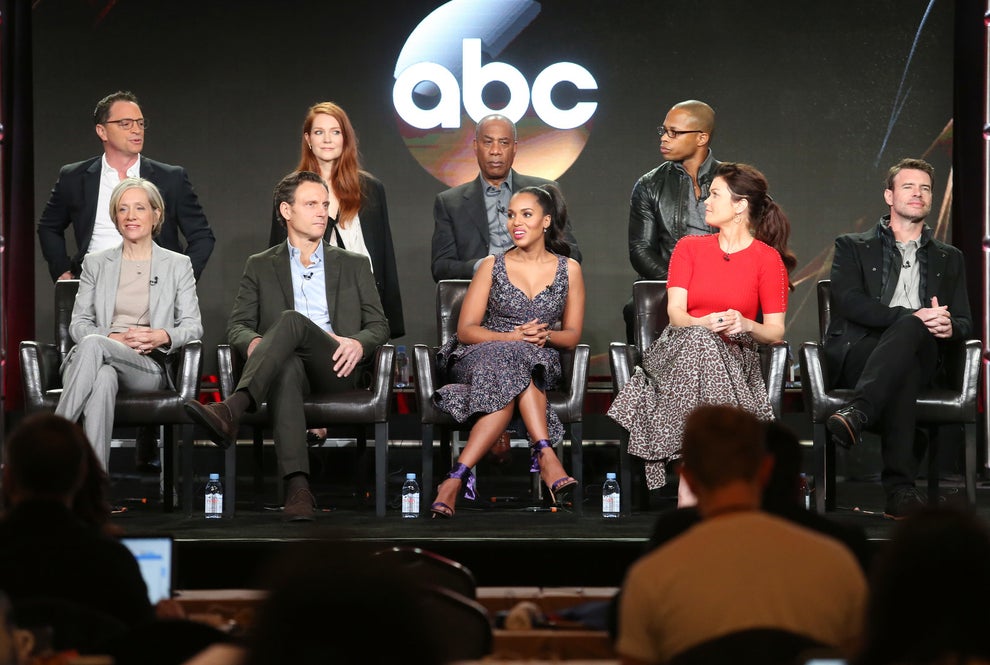 Many members of the Scandal cast actively campaigned for Clinton throughout the 2016 election; Rhimes and Washington memorably discussed why they supported her in this video directed by Tony Goldwyn.
Young said she has been wrestling with the fact that Scandal could serve as unique brand of escapism in Season 6, considering it offers those who might feel disillusioned with real world politics an entirely different experience. "I feel like I've been having this conversation with a lot of my friends lately about what's the purpose of art," she said. "Are we sitting down to escape? Are we sitting down to be informed? Are we sitting down to motivate ourselves? We'll see what's to come. We all do live in the world, so it will be interesting to see from this point on how this season develops." To which Washington added, "And how the world develops."