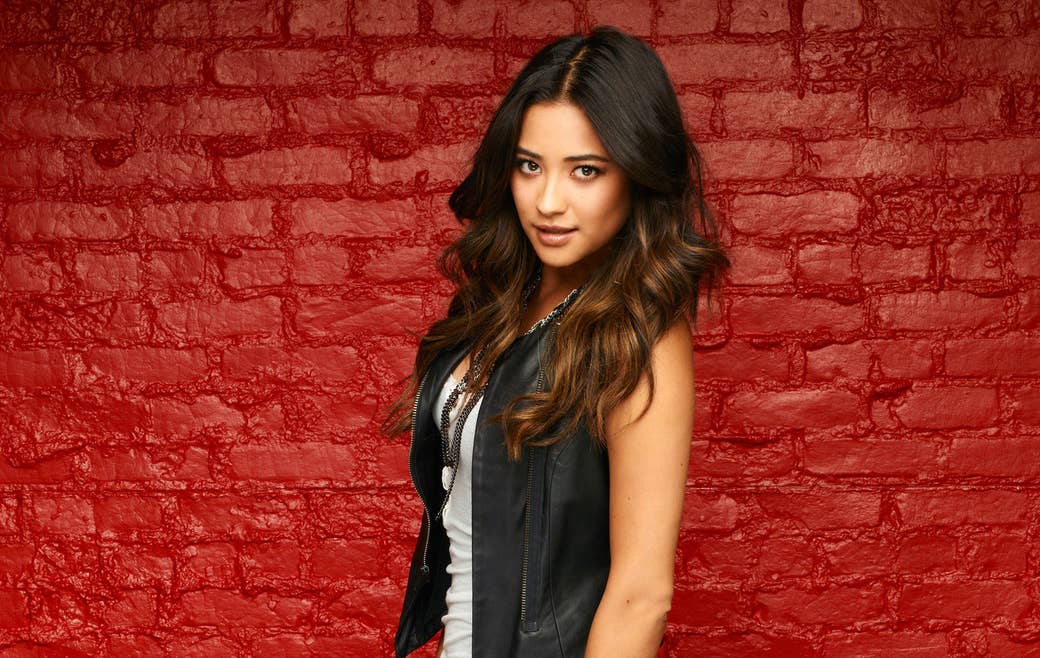 It wasn't that long ago that Shay Mitchell was a cocktail waitress in Toronto, dreaming of an acting career. Then, in December 2009, it became a reality.
For the past six years, the 28-year-old has not only been thriving in Hollywood as one of the stars of ABC Family's massively popular Pretty Little Liars, but she has also amassed nearly 16 million followers on social media, released two fashion lines, and recently published her first book.
"It is so insane," Mitchell recently told BuzzFeed News in New York, where she was promoting Bliss, the novel she wrote with her best friend. "That I managed to put myself on tape to somehow get it to the director, to then book the show, to then do the pilot, to then get it picked up for six years! There were a lot of things that were holding me back, but knowing that I broke free of all of those and now it's six years later … I owe everything I have to the show."
Since 2010, Mitchell has played Emily Fields, a high school student working in tandem with her three best friends — Aria Montgomery (Lucy Hale), Hanna Marin (Ashley Benson), and Spencer Hastings (Troian Bellisario) — to evade the homicidal "A," who was finally unmasked in August's midseason finale.
Amid the show's more over-the-top, OMG-worthy twists and turns has been Emily's struggle to embrace her sexuality in the small town of Rosewood, Pennsylvania. For her part, Mitchell has brought an honesty to Emily's evolution and, in turn, earned the offscreen love of the show's LGBT viewers — a symbiotic relationship that is close to her heart.
"For however long people are still having to deal with other people's ignorance towards their sexuality, I will be a voice to say, 'Live your life as true as possible,'" said Mitchell, the passion rising in her singsong voice. "I will always be an advocate for wanting this next generation to be true to who they are. That will always be important to me."
With Pretty Little Liars nearing the end of its run — the second half of Season 6 debuts in January 2016 and, although ABC Family has yet to confirm, the general sense is that Season 7 will be the show's last — it's become important for Mitchell to think about life after Emily. "I can't even fathom leaving this family we've built," she said, placing a hand over her heart. "Every time I think about it, my eyes well up. It's once in a lifetime and I think we all recognize that. So going back into this season, it's going to be like a very sad countdown — but an exciting one as well. I know the other girls want to do projects that are different too, so it's going to be a very different mind-set going into this year."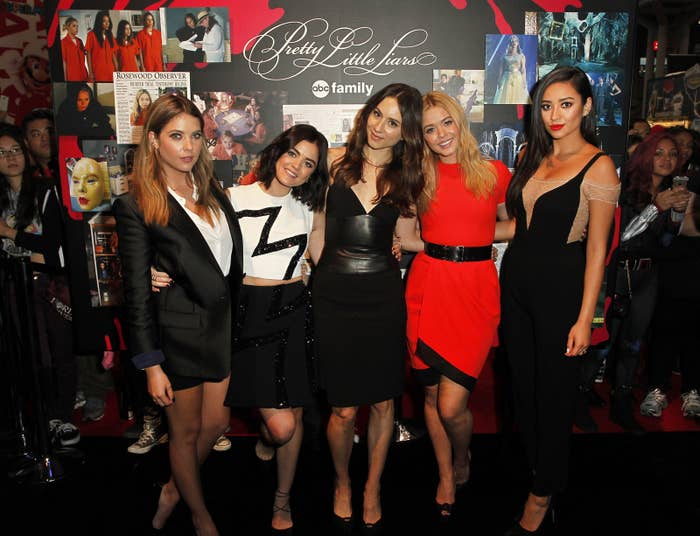 This past year, Mitchell both mentally prepared and made some practical steps to embark on the next phase of her career. "I don't want to just act. There's a lot of other things I'm interested in," she said. "And I needed to hit while the iron is hot." For Mitchell, three factors have played heavily into her drive to grow and diversify her brand.
First is the memory of how hard she fought to get where she is now. "I still have that bottle-service mentality where I don't know how much I'm going to be making, so I'm nervous about spending," she said. "Because I've worked in other jobs and not had [acting] be my entire life, I really appreciate everything that comes my way and I don't take it for granted."

Second is the wisdom Mark Mitchell imparted to his daughter when she was very young. "One of the best things my dad ever said was, 'Get things on your own and do things for yourself so no one can ever take them away from you,'" she recalled. "That held true to me for my entire life. I wanted a car; I worked my ass off to get it. I didn't have a boyfriend that bought me things and could take them away when we broke up. I've worked for everything I have. It can't be taken away from me. And I think you just have such a greater appreciation for what you have when you've worked hard for them."
Third is the awareness that she actually has the ability to affect change now. "The reason I got into acting was because I wanted to have a voice and a huge audience that would pay attention to it so I could shine a light on causes that were important to me," she said. "I want to leave the world a better place than I found it. And at the end of the day, if you don't use whatever fame or celebrity you have for something good, it's a waste. I wouldn't want to live this life so publicly to not be able to use it for good. Why do I need to be photographed by paparazzi? I don't enjoy that. I don't want people talking about my relationships. But that's the sacrifice I'm willing to make so I can share the things I really genuinely care about, which is all about giving back."
And that means doing more than just getting paid to push a product. "I would never just put my name on something. Otherwise I'm taking advantage of my fans and being like, 'I'm getting paid, so here, buy this,'" Mitchell said of turning down very lucrative offers that have come her way over the years. "When things have my name on them, I take that very seriously. I haven't worked my ass off all of these years to get where I am to now put my name on something and have it be mediocre. I don't like that word: medicore. It has to be great."

In partnering with Quay Australia on a line of sunglasses in February and in launching a line of active wear for Kohl's in August, Mitchell's social media presence inadvertently helped her figure out a way to put more than just her name on something: Both the clothes and sunglasses feature carefully curated inspirational quotes she's found from scrolling through Instagram on her "shittier days."
"I would be going through my feed and see a quote that really resonated with me and that just had a huge ripple effect. Having as big an audience as I do on these social media platforms, I get comments back saying, 'That quote really helped me out today, I really needed to hear that!' So why wouldn't I do that?" she asked rhetorically. "If I feel something from it, then hopefully someone else will. So, not only am I able to give you a cool product, but now how many more people have I affected with this awesome quote that's on their sunglasses package? Maybe they don't watch Pretty Little Liars, but they don't need to know who I am to be affected."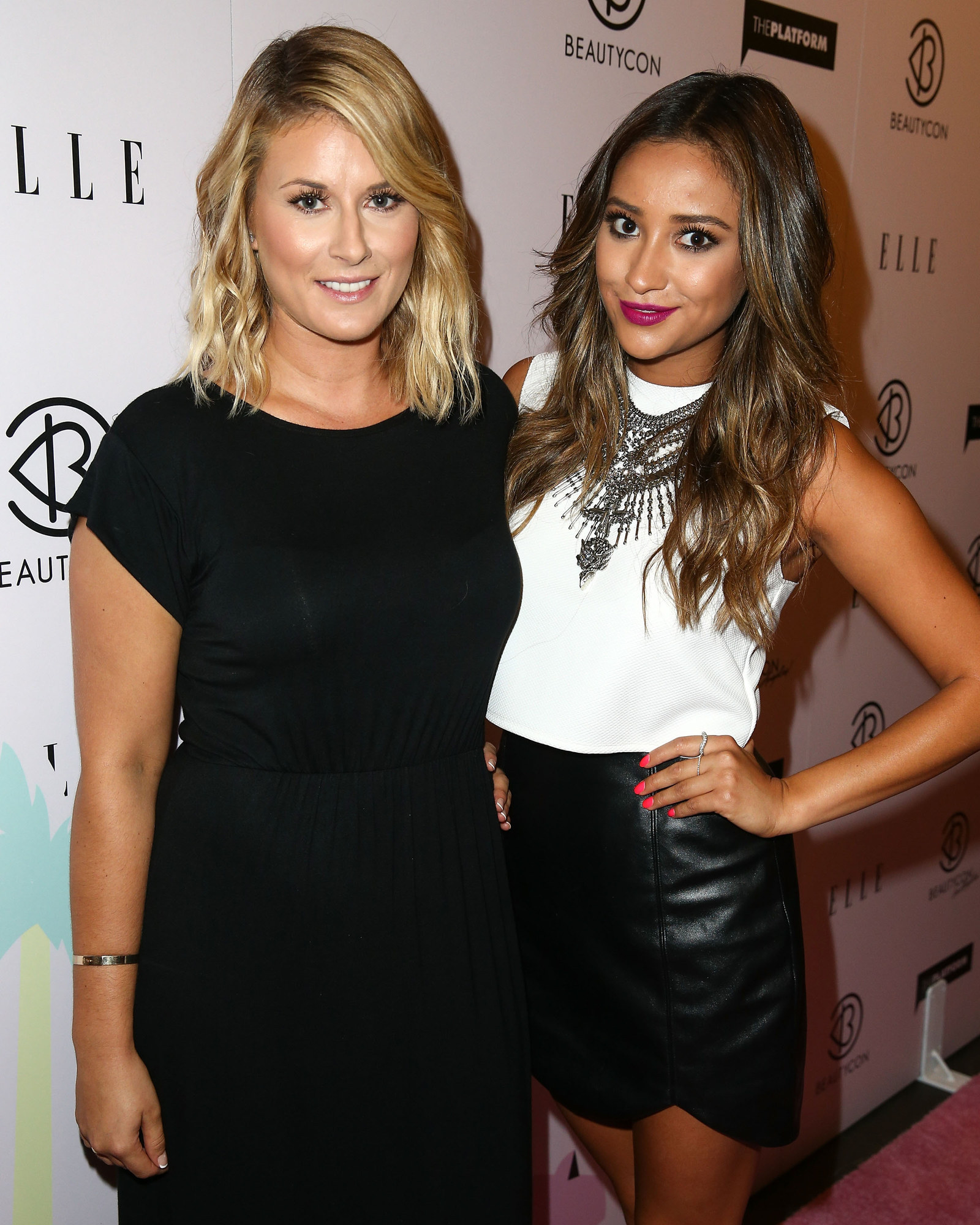 Like her other offscreen ventures, Mitchell waited for organic inspiration to kickstart Bliss, the new book she co-wrote with her best friend Michaela Blaney. "Everything I've done has been because I'm passionate about it," said Mitchell, who also runs a website with Blaney that encapsulates the entirety of their aspirational/motivational message called Amore & Vita. "There wasn't anybody on my team who said, 'Hey, do you want to write a book?' and I signed off on it. Michaela and I were just talking about our experiences one day and said, 'Let's write these down.' The next thing I knew we had this big whiteboard in my garage totally filled out. We took a step back and I said, 'I think we have enough material for a book here.'"
Bliss follows three 21-year-old best friends: Demi, who dreams of finding the perfect man; Leandra, who dreams of traveling the world; and Sophia, who dreams of becoming an actor. The novel is a work of fiction, though Mitchell and Blaney mined their real lives for material. But given Sophia's Hollywood aspirations, Mitchell knows fans will assume that character's actions are representative of her past, a theory she didn't entirely refute. "When we were writing this, I was feeling very free because I didn't have to claim what was real and what wasn't," she said. "I pulled a lot of different people I've met and different things that have happened to me. … This, for me, was my way of getting it out there. It was very therapeutic and I don't have to come out and own it like, This happened and this happened, but this didn't. It was a really fun process getting to put things from my real life into this book."
And as Mitchell sees it, Bliss is just the beginning of her foray into writing. "I honestly feel like I'm living book three right now because I already have enough material for book two, let me tell you," she added, with a laugh.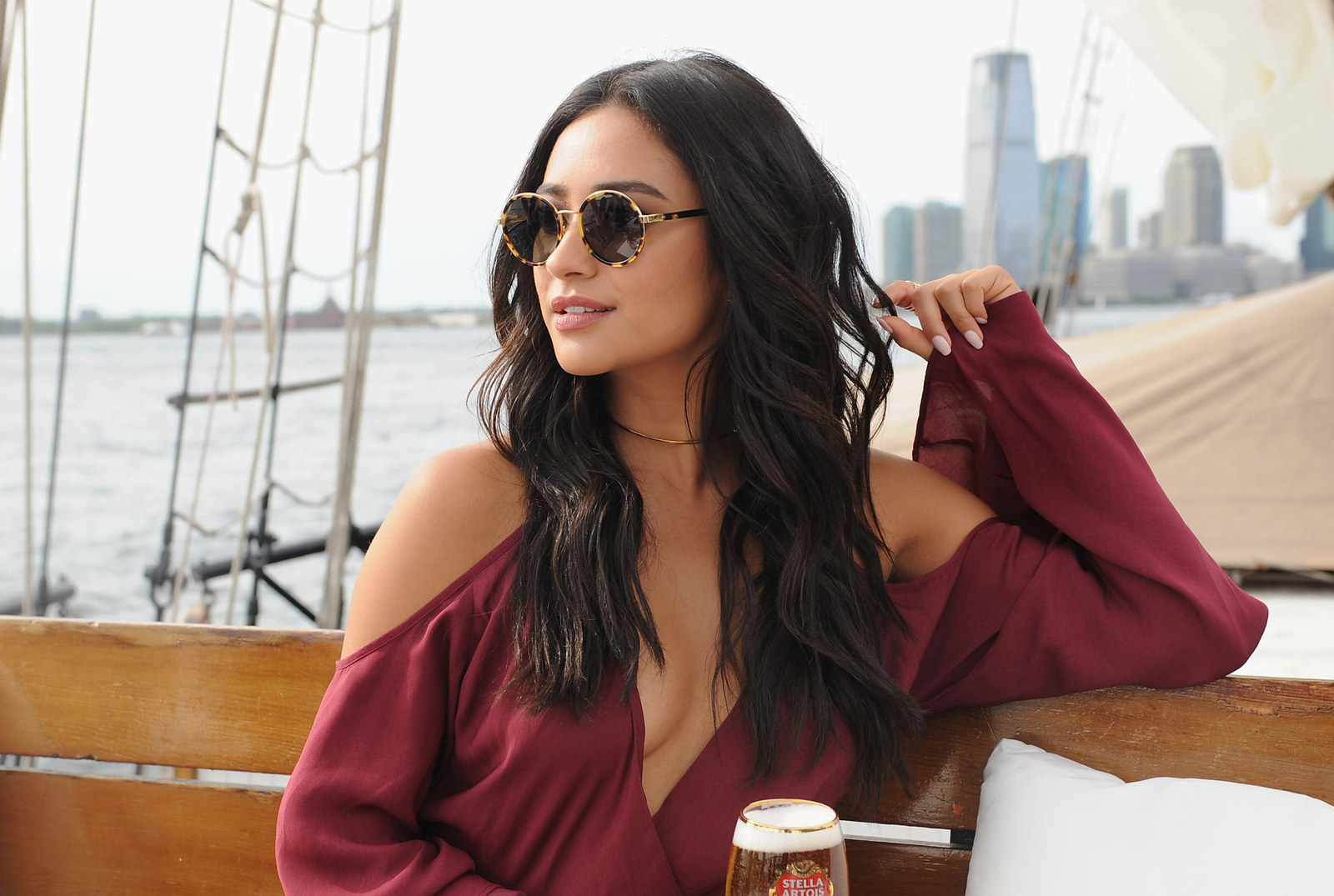 The next six years could certainly give Mitchell enough fodder for book four seeing as they're already looking twice as busy as the past six have been. She is co-starring with Jennifer Aniston in director Garry Marshall's new movie Mother's Day; she hopes to eventually form a corporation that could distribute all her products, ensuring a large portion of the proceeds goes to charities close to her heart; and she would also like to open a foundation to help underprivileged women in foreign countries. On top of that, Mitchell is not ruling out starring on another TV show once Pretty Little Liars comes to an end.
"Look at how much I've been able to do outside the show even being on a show as a series regular," she said. "Clearly nothing is holding me back. So I feel like if I were to be lucky enough to be on another show that was just as successful, I would still find the time, mark my words, to do a million other things as well. That's not going to stop me. It's all about prioritizing. Maybe I don't get as much sleep as I'd like, but I'll sleep when I'm dead!"
Bliss is now available, Pretty Little Liars premieres Jan. 12 on ABC Family, and Mother's Day is scheduled to open April 29.