How "Age Of Ultron" Introduced An Avenger That's Been There All Along
The actor who voiced J.A.R.V.I.S. tells BuzzFeed News about the long, strange road that brought him to Avengers: Age of Ultron and what the future holds for this "new" character. WARNING: SPOILERS AHEAD!
Warning: This post contains major spoilers about the end of Avengers: Age of Ultron — read at your own risk.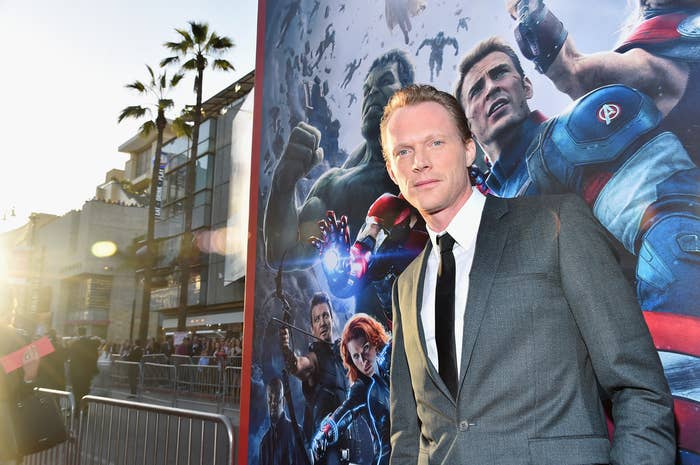 Marvel's Cinematic Universe has seen countless actors come and go since Nick Fury (Samuel L. Jackson) first told Tony Stark (Robert Downey Jr.) about "The Avenger Initiative" in 2008's Iron Man. But seven years and 10 films later, audiences are finally getting their first look at one of the actors who has been there all along: Paul Bettany, who supplied the voice for Stark's artificially intelligent butler, J.A.R.V.I.S., in five Marvel films.
Early in Avengers: Age of Ultron, in theaters now, J.A.R.V.I.S. is obliterated by Ultron (voiced by James Spader), his consciousness scattered to the furthest reaches of the internet. But Stark can't let his longtime companion go, so he finds a way to reconstitute J.A.R.V.I.S. and channels the entity's energy into an Infinity Stone–powered synthetic body, which is how Bettany was reborn as Vision.
For Bettany, seeing his face on screen alongside Downey Jr., Chris Evans (Captain America), Chris Hemsworth (Thor), Scarlett Johansson (Black Widow), Jeremy Renner (Hawkeye), and Mark Ruffalo (The Hulk) was a triumphant moment years in the making.
"About three years ago … I had been told by a producer that I was never going to work again, that I was done in the business. And I said, 'You know what? People have second acts in Hollywood, you should be careful.' I got up, I walked out, and having stood up for myself in the meeting, I sat down on the curb, put my feet in the gutter and went, 'Fuuuuuck!' Then my phone rang," he told BuzzFeed News, remembering the day he got his second act. "I didn't recognize the number. It was Joss Whedon. He went, 'You want to be the Vision?' I thought, Fuck me, karma is really quick these days, and went [throws both of his middle fingers at the imaginary building holding that producer]."
To bring Vision to life, not only did Bettany have to immerse himself in the character's lore ("I had to dig in and figure out who he was"), it also became readily apparent that a physical transformation was required.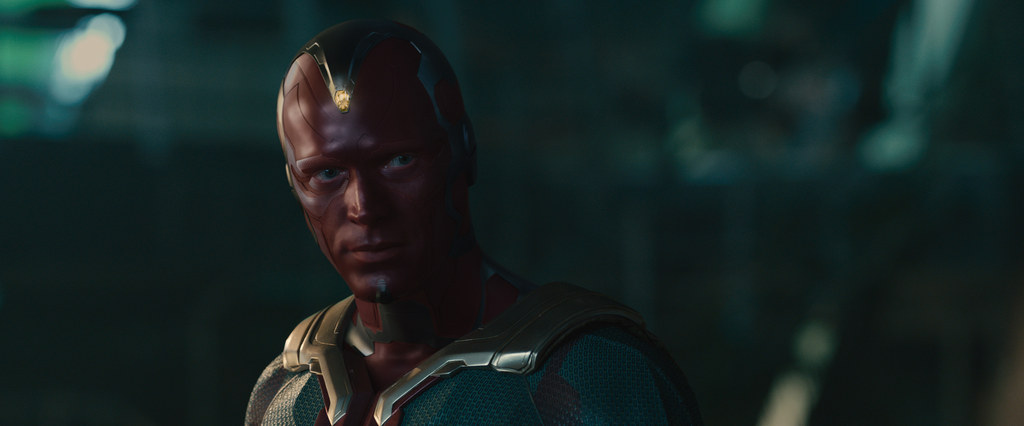 "There's nothing to the costume; it's like a pair of women's tights," Bettany said of the wardrobe required to bring his character to life. "The costume is incredibly thin [and] then there are huge gaps — like your stomach is exposed, so you have to stay in shape; otherwise you look like [gestures to an imaginary belly hanging over his waistline] rolls. So, I was fit as a fucking fiddle."
And once Bettany was completely camera ready — after spending three and a half hours in the makeup chair — he had another revelation. "Fuck me, it's like a furnace in there," he remembered thinking, with a laugh. "I'm never one to complain, but it's not the most comfortable thing in the world."
The irony that an actor who originally signed on for Iron Man to, as Bettany put it, "turn up for a couple of hours and get a bag of cash," was now spending countless hours in the makeup chair while existing on a strict diet and fitness regimen was not lost on his co-stars. "Downey thought it was the funniest fucking thing," Bettany said. "I'd been getting away scot-free. ... He would stick his head into the makeup trailer and laugh, 'Still in there?'"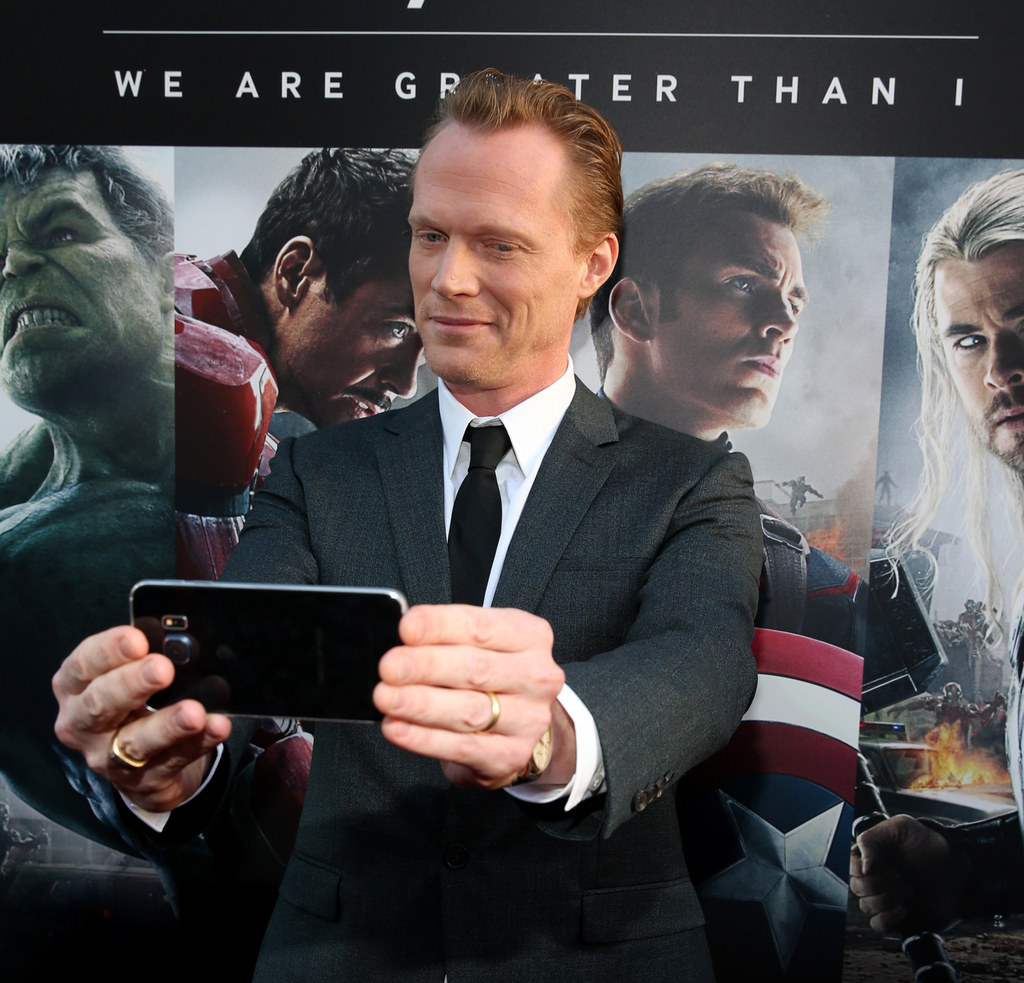 Bettany understands why, from the outside, it seems like Marvel's stable of actors are off-screen friends as well, but save for a few nights out with Downey, he knew none of the people who were now considered his co-stars before he began filming Avengers: Age of Ultron. And that made his first true day on set as Vision a bit daunting.
"It was strange because, in actual fact, I've been there since the beginning," he said of his first-day jitters. "And, of course, in the way it always is, fate gives you your biggest scene on the first day. I had that big speech to them all, but I walked out and everybody was really welcoming. Downey said a few words. You're definitely in a club of really creative, interesting, super-talented people. And not just the cast, but the crew too — they're brilliant at this."
Which is good, because Bettany is poised to call them his colleagues for the foreseeable future as Vision is officially revealed as a member of the Avengers in the final moment of Ultron. "The future for Vision is very much under wraps, but there is a future for Vision, which is great," he said. Beyond that, the actor knows next to nothing about what his Marvel future holds.
When Bettany thinks about that producer who once predicted his demise, it's even sweeter that he will continue to play an integral role in Hollywood's most popular and expansive franchise. "If I had a dollar for every time somebody told me my career was over, my career could be over."