When Glee made its debut in 2009, its young ensemble cast of unknown actors became instant celebrities. Lea Michele, Cory Monteith, Dianna Agron, Chris Colfer, Kevin McHale, Amber Riley, Mark Salling, Jenna Ushkowitz, Naya Rivera, Heather Morris, and Harry Shum Jr. embarked on a nationwide mall tour, sat for countless interviews, traveled the globe, topped the charts, and saw their lives become gossip fodder.
Rivera, then 22 years old, quickly revealed herself to be of particular interest to the tabloids; maybe it was her charismatic turn as high school cheerleader Santana Lopez, maybe it was the fact that she looked like a long-lost Kardashian sister, or maybe it was because of her tumultuous relationships — with Glee co-star Salling and rapper Big Sean — that were chronicled with varying degrees of truth (for example, she did not rush to marry her now-husband simply so she wouldn't lose venue deposits from her broken engagement to Big Sean, but it is true that Rivera keyed Salling's car during a fight). Then there were the thinly veiled blind items about the contentious dynamic between Rivera and Michele — rumors that either stemmed from Rivera's supposed jealousy over Michele's prominent role on the show or Michele's reported diva-like behavior, depending on which magazine you read.
Because of all the Us Weekly stories, the years of fan-focused glad-handing, and the hundreds of spoiler-centric Glee interviews she's given, the image of Rivera people have in their minds is hardly based in reality: They likely think she's either a tabloid harpy with an addiction to fame or an insult-hurling queen bee, thanks to the Cheerio she played on Glee.
Very few see Rivera as the LA native who's an obsessive Real Housewives of New Jersey fan, the former Hooters waitress who still gushes over the chain's chicken wings, or the voracious reader who spends hours getting lost among the stacks at Barnes & Noble. Nor do they see her as the young woman who spent years suffocating under a mountain of debt, battled a destructive eating disorder, and returned to the set of Glee a single day after having an abortion in 2010.
When an excerpt from her new memoir, Sorry, Not Sorry was posted online in late August that revealed Rivera had abortion in the early days of Glee, it went viral almost immediately. Hundreds of outlets — from BBC News to BuzzFeed — aggregated the admission. It was the first time, in Rivera's opinion, the world got to learn something truly real about her. "One of my main reasons for wanting to write the book was because no one ever talks about [abortion] and I think that's unfair. The stigma is insane. I can't even begin to tell you. I liken it to when people said it was wrong to talk about being gay. And then the first couple people did — hopefully I'm praised like them," Rivera told BuzzFeed News, with a laugh, over dinner at La Poubelle in Los Angeles the day before the excerpt was posted.
Rivera wasn't being glib when she cracked a joke midway through discussing a serious issue; it's simply her way, both on the page and in person, of disarming her audience so that the weighty point she intends to make is received as successfully as possible. In this instance, that metaphorical spoonful of sugar was designed for the following statement. "As a woman, you're not really allowed to talk about it and it shouldn't be that way when the statistics are what they are — which is, like, almost everyone you know has gone through something like this," she continued. "My job ever since I was a kid has been to be a storyteller. And that's how I feel about this book: I'm finally getting able to tell my truth."
Her truth, in a nutshell, is that she was born in 1987 to George and Yolanda Rivera. She got an early start in Hollywood, making her screen debut at 7 months old in a Kmart commercial, but insists her mother was nothing like the "momager" one might imagine. From there, Rivera embraced the "ethnic girl" niche casting agents projected onto her. "Sometimes all they wanted in the shot was my brown hand," she writes in the book. At 5 years old, she was cast on The Royal Family, starring iconic comedian Redd Foxx. Then, less than a month after the show's 1991 premiere, Rivera and Foxx were running their lines when he had a heart attack and was rushed to the hospital, where he later died. The show came to an end soon after.

Following The Royal Family, she booked a few small sitcom roles — on Family Matters, The Fresh Prince of Bel-Air, and The Sinbad Show — but in the mid-'90s, the work started to slow. Rivera's struggle to get jobs hammered away at her self-esteem and played into the eating disorder she battled for most of her teen years.
She found less fulfilling employment at Abercrombie & Fitch, as a time-share telemarketer, and then by slipping into the shrunken tank top of a Hooters waitress. Money was equally tight and bills were piling up, so she began depositing empty envelopes into ATMs and immediately withdrawing small amounts of money she didn't actually have. The bank caught on and closed her account — miraculously, she writes, without any further consequences.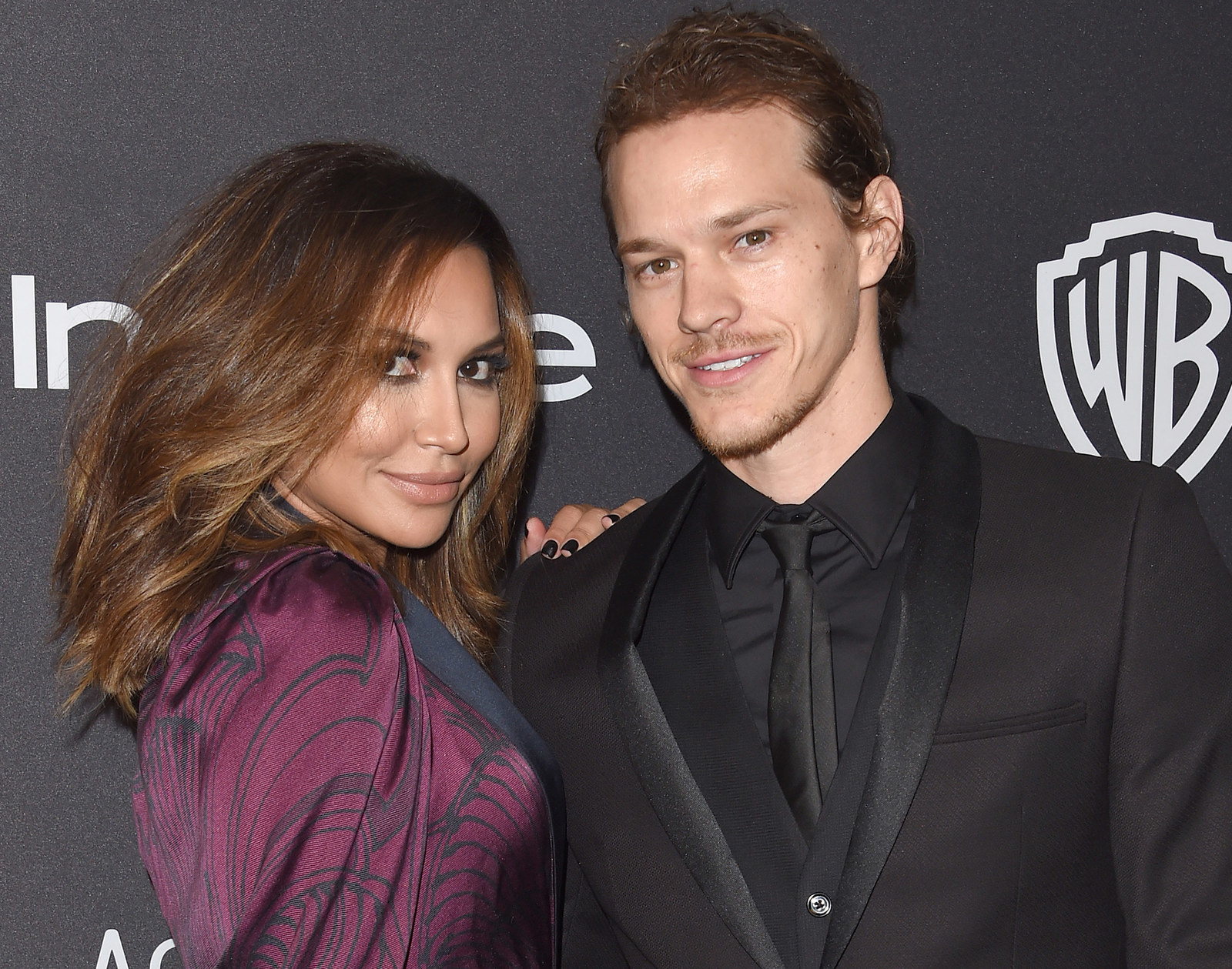 Her parents divorced when she was 17, and she finally escaped a string of mall jobs when she booked Glee at 22. She dated Salling on and off for three drama-filled years, and in 2010, Rivera met fellow actor Ryan Dorsey, whom she dated for a few months. Post-breakup, she discovered that she was pregnant and had the abortion that would make headlines years later. In April 2013, she and rapper Big Sean began tweeting back and forth, so she slid into his DMs and soon enough, they began dating. The two got engaged in October of that year before splitting in April 2014. Not long after that, Rivera reconnected with Dorsey. The two were married in July 2014, Glee aired its final episode in March 2015, and she gave birth to son Josey in September 2015. Since then, anytime Rivera has been in the news, it has been, unsurprisingly, about her post-pregnancy body — typically breastfeeding or losing the baby weight.
That brings us to today, with Rivera sipping on a martini, talking — in what she said was her second sitdown interview ever — about her first book.
Sorry, Not Sorry is difficult to categorize: It's part coming-of-age story, part celebrity biography, part Hollywood exposé, and part self-help book. That's in part because Rivera — who referred to herself as an actor and a singer and a songwriter and a dancer and a performer and a mother and a writer and an artist at one point or another throughout the interview — feels like she's lived three lifetime's worth of stories...and kept detailed notes all the way. The life-spanning journals she saved served as the starting point for the book. But she first decided to write Sorry, Not Sorry while co-hosting six episodes of The View in late 2014 and early 2015, knowing her time on Glee was soon coming to an end.

During commercial breaks, audience members are encouraged to ask questions of the panel, which is when a young woman posed the following to Rivera: "How does it feel to be a role model to so many young girls?" Despite the inherent compliment, the question made Rivera feel unworthy, knowing the fan was thinking of her as Santana, not Naya. "A lot of people look up to [Santana] and I played her, so in a roundabout way they look up to me," she rationalized.
But for the first time, the importance of being a role model really struck Rivera. "When she asked me that, I was out of the bubble of working so much and being on, on, on, on all the time, so I felt like it was the first time I really heard that question," she said, an impeccably manicured fingertip gesturing toward her brain. "I was like, I don't do anything to live up to that and people's expectation of that. All I've ever really done ... is portray a character someone else wrote. Now I feel like if anybody looks up to me that's 13 or 14, hopefully it's because they may be going through the same thing I did — that's the definition of being a role model."
Rivera announced in June 2015 that Tarcher Books had bought Sorry, Not Sorry and blogs instantly began salivating — she'd almost certainly spill some legit scorching tea about dating Salling, her breakup with Big Sean, and what life on the set of Glee was actually like, right?
"Everybody thinks I'm going to do that, which is so fucking fantastic because I hope you fucking buy it and I hope you foam at the mouth when you go to buy this thinking I'm going to talk a bunch of shit and then you're disappointed I talked about little old me," Rivera said as a playful grin made its way across her face.
When asked whether the book could be considered a "bait and switch," she laughed and quickly replied, "I love that. I'm a bait and switch, unintentionally."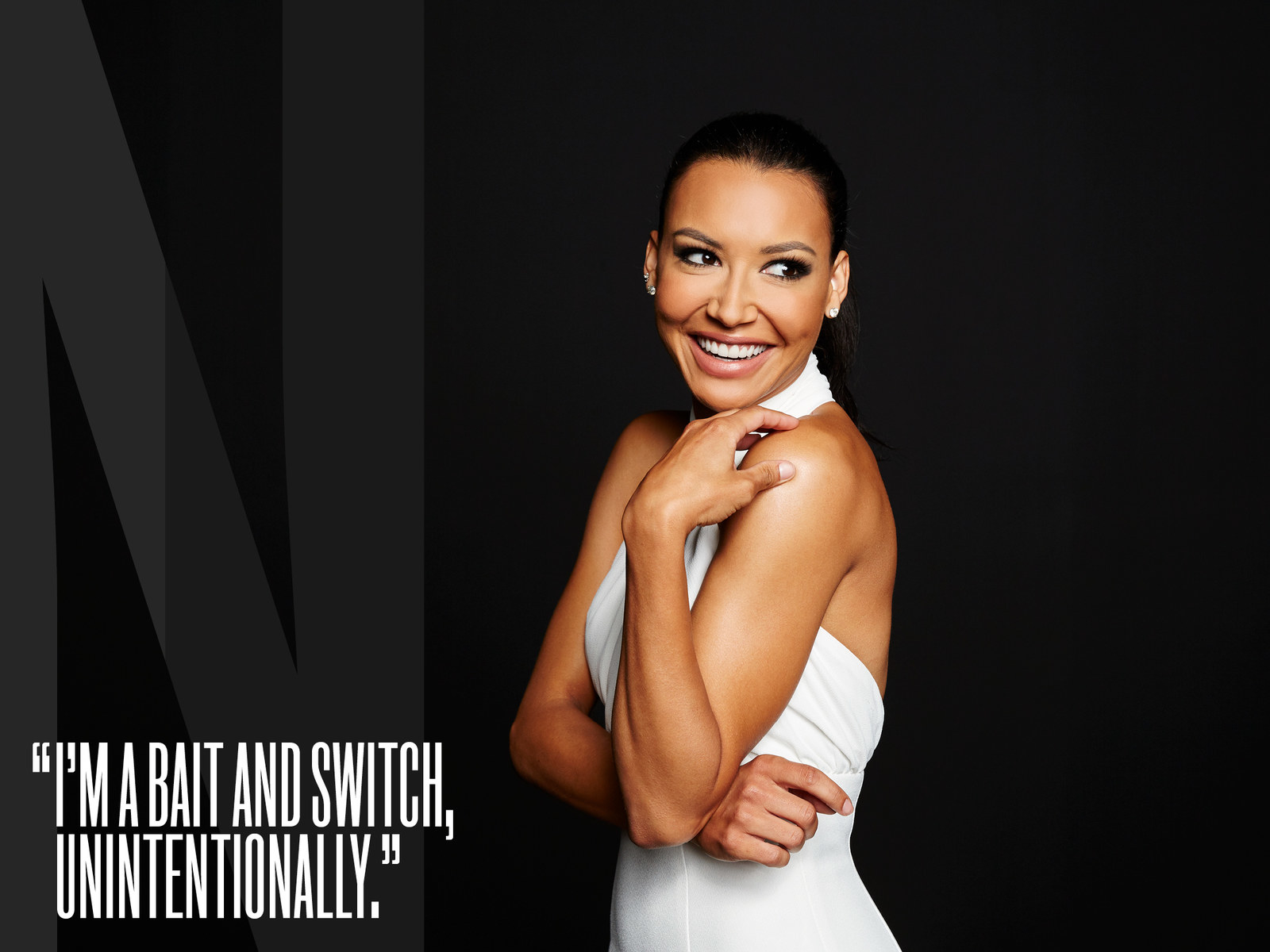 Yes, Rivera does touch on Salling being charged with possession of child pornography ("I can't say I was totally shocked, but still — W-T-F?"), the factors that led to Big Sean breaking off their engagement in the press ("I was an adult who had dated a child … and now I have a rap song about me"), and her fraught relationship with Michele ("Lea and I were like two sides of the same battery. … We are both strong-willed and competitive — not just with each other but with everyone — and that's not a good mixture").

But she didn't want to debase herself by taking cheap shots. "Did you think it was done in a classy way?" Rivera asked, suddenly apprehensive, when talk turned to the stories about her exes and Glee.
Given how quickly and widely the story about her abortion traveled online, it's understandable that she feels a great amount of trepidation when discussing the chapters in her book about other people. "I'm not the person to ever write a book about anyone else. It would just be a waste of time and ink. I would rather write a bunch of shit about myself," Rivera said, those flawlessly manicured hands unconsciously smoothing nonexistent flyaways. It's a nervous habit that presents itself every time the conversation turns toward a sensitive subject.
For all Rivera's larger-than-life posturing onscreen, in real life, everything about her is smaller than expected. Her choice of flats, a boxy jean jacket, oversize sunglasses, and cascades of dark hair dwarfed her 5'5" stature even further; and while it's clear she has quite a bit of the supersize Santana inside of her, Rivera is much more restrained and thoughtful about how she conducts herself in person. And she was perhaps most careful when talking about Cory Monteith, both during the interview and in the book.
The passage about Monteith was the one Rivera struggled with the most. She spent sleepless nights writing and editing and rewriting and re-editing the anecdotes about her Glee co-star and friend, who died of a heroin overdose in July 2013. "I wanted to do right by him," she said, hunching her shoulders and retreating further back in her seat. "If I'm including him in the book, I definitely want to make sure that I do a good job. I have so many stories … things that were personal to him and I. But then when I read it back, I had to remember not everybody knows him the way that I knew him, and some of those things wouldn't come across the way that I meant it. That was the part I cared the most about."
The section — subtitled "Remembering Cory" — is a tight seven pages out of a 200-plus-page book and, exactly as the header implies, it serves as an emotional eulogy of a friend Rivera lost way too soon. She writes about Monteith's openness with his addiction and his recovery, the time they shared a single kiss to test their sibling-esque dynamic, how everyone would congregate at his epic pool parties, and she theorizes about why everyone was deeply drawn to him. Rivera also recalls the shock felt after learning Monteith had begun dating Michele and the relief that washed over her after seeing how good she was for him. Most harrowingly, Rivera recalls the painful night she found out Monteith had died and how she cried with Kevin McHale over the phone.
"It was very cathartic," she said of shaping that section, but also Sorry, Not Sorry in totality. "I saved a lot of money on therapy by writing this book." Then she added, with a hearty laugh, "I hope I recoup some money that I did spend on therapy at other times with this book."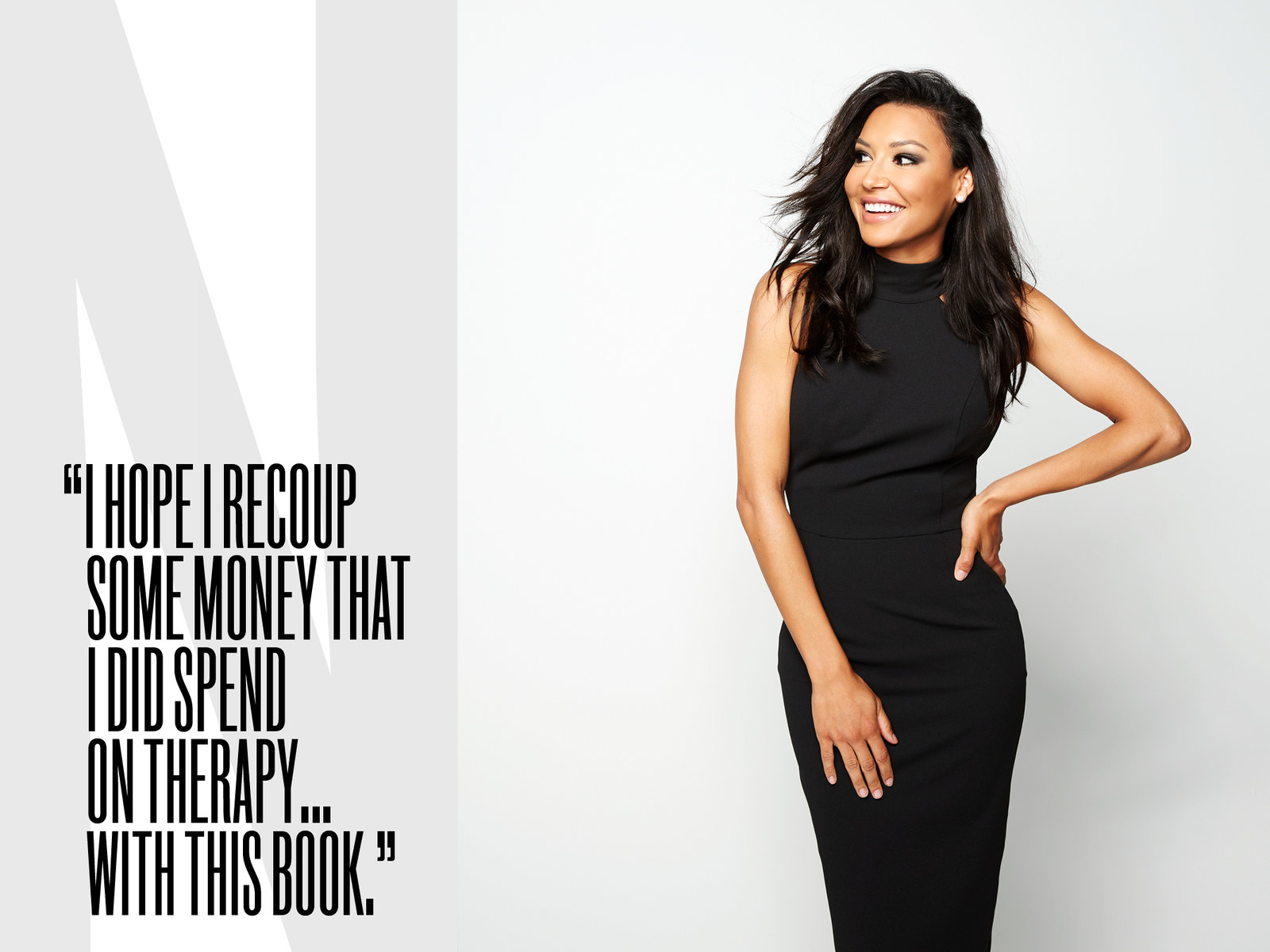 How Sorry, Not Sorry performs is very important to Rivera. She was very pregnant when Glee ended, so it was basically impossible to capitalize on the show's momentum and parlay her success as Santana into another full-time acting gig. Before Josey was born, she squeezed in a short four-episode arc on Lifetime's Devious Maids in June 2015, and now Rivera is ready to embark on her third decade in front of the camera.

But she's been chagrined to discover that many of the issues she encountered as a mixed-race child actor persist to this day.
"I've gotten the weirdest feedback that's discouraged me," she said of auditioning these days. Then, she launched into an anecdote that made her blood boil, even in retelling it: She was recently up against a white actor for a role, and she was shocked to find out that her performance had nothing to do with why she lost this particular role.
"The feedback I got was that the size of my lips were distracting to male execs," she said, her jaw dropping, both for emphasis and due to lingering shock. "First of all, that's not feedback — talk to me about my performance or anything else. Also, what are you insinuating? She's insinuating that my lips are fake…but does she know that's racist? I'm Hispanic and black; you can't say that. It's mind-blowing. The industry is really nuts in that way. I'm not slamming the industry — it's what I grew up in and it's what I love to do — I'm just in a weird place where I'm right back at [the beginning], even though I did a really good job on a show for six years."
For now, Rivera is funneling all her energy into book promotion, partly because it's something she can control. "Being so type A and a Capricorn, I feel like I can steer this ship," she said.
But there's also more riding on Sorry, Not Sorry for Rivera than making money and running the show. After taking a long beat to weigh the pros and cons of putting something so important out into the universe, she finally admitted sheepishly: "I want to be a best-selling author."
"That's my prize," she continued confidently, suddenly emboldened by the admission. "I would care about that more than an Emmy or an Oscar or anything."
Before she finds out if Sorry, Not Sorry claims a spot on the New York Times best-seller list, Rivera has her eye on a more immediate accomplishment: her Sept. 13 book signing at Barnes & Noble at The Grove in Los Angeles. "I am from LA and if you're from LA, you know you made it if you get a book signing at the Barnes and Noble at The Grove, bitch," she exclaimed, emphasizing that last word with an overhead Santana-esque snap. "I was like, 'Wait a minute. I'm going to be in Barnes & Noble?!' That's like my Staples Center! And maybe we'll do a Walmart in Valencia!" she added with a giggle, referring to her hometown. "These are the things that get me revved up."
So if you want to know what Rivera's doing tonight, "just know that from 7 to 9:30 at Barnes & Noble I am going to be living!" she said. "Liiiiiiiiving!" •
CORRECTION
Rivera had an abortion in 2010. An earlier version of this story misstated the timing.