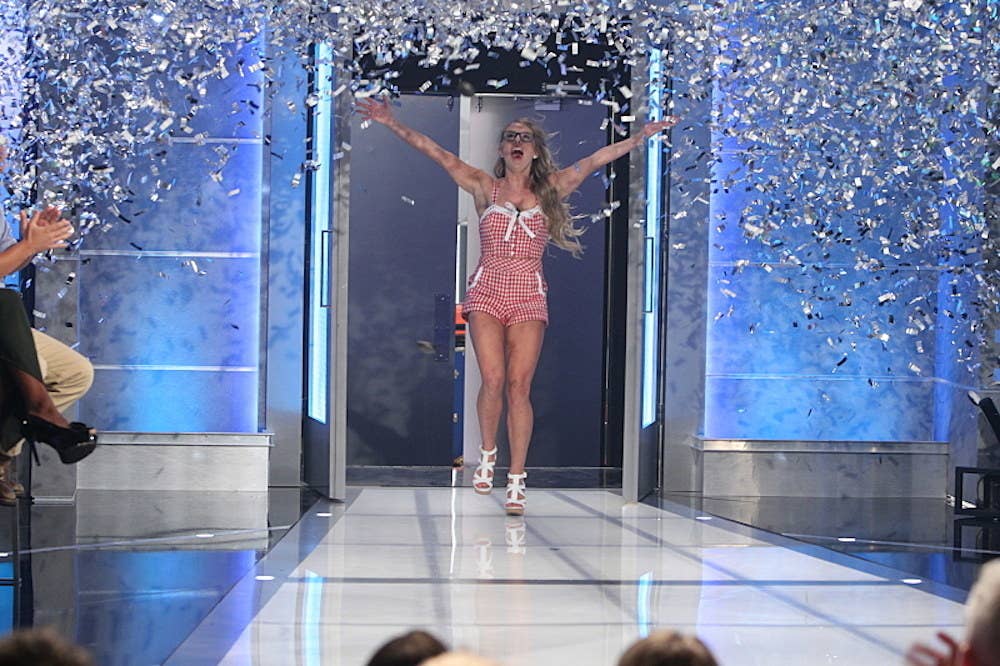 On Wednesday night, for the first time in the show's 16-year history, a woman triumphed over a man to win CBS's Big Brother. When Nicole Franzel beat Paul Abrahamian in a 5–4 vote, taking home the $500,000 grand prize, host Julie Chen couldn't have been more exhilarated to proclaim the groundbreaking news.
"When people were still clapping coming out of commercial, I was like, 'No, everybody settle down. You need to hear this! Let me slow down and repeat myself. Did you hear me?'" she told BuzzFeed News in the Big Brother backyard following the finale. "I was so excited."
Though Franzel wasn't the first woman to win on the series, she was the first to beat out a male contestant for the prize. "It just makes the whole thing sweeter that I made Big Brother history," she told BuzzFeed News. "That is a cool feeling."
It's poetic justice that a woman emerged victorious on Big Brother 18, considering the fact that male contestants groped women this season, critiqued their bodies in lecherous and condemning ways, and spewed some truly heinous opinions about women in general — like when Paulie Calafiore was heard on the live feed calling women "dumpsters" for male bodily fluids.
"It was hell and it felt like hell," Da'Vonne Rogers told BuzzFeed News of living inside the Big Brother house for 99 days. While the 24/7 live feeds had revealed Frank Eudy repeatedly placing his hands on Rogers and making unwelcome comments about female players' bodies ("Oooh, titties sittin' right," he told Rogers), Eudy's behavior first came to light on primetime in the July 10 episode when Rogers confronted him after he slapped her behind once again.
"I'm a parent, first and foremost. I have morals and I have self-respect, and I'm not about to let you do whatever you think you want to do to me," Rogers told BuzzFeed News after the finale. "At some point, I had to tell him to back off." Eudy had also grabbed the stomachs of several female contestants and informed them that they were getting fat. But the struggle that Rogers and many other female players grappled with when it came to speaking up was that, unlike many other reality competition shows, Big Brother is a game where contestants vote one another off and confrontation is often a quick way to lose half a million dollars.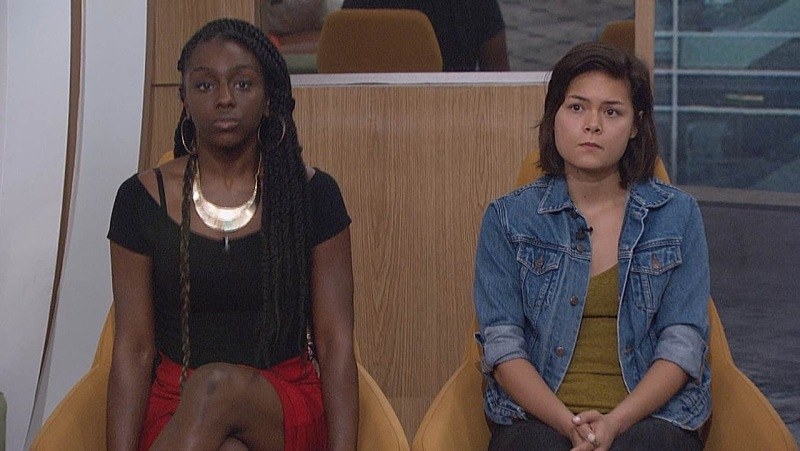 Like Rogers, Bridgette Dunning eventually hit a breaking point where the money wasn't enough of an incentive to let harassment slide. A myriad of body-shaming insults had been hurled at Natalie Negrotti all season long, but when Calafiore unleashed a tirade against her, saying, among other things, that she was "as fake as those things on [her] chest," referring to her breast implants, Dunning could no longer sit back. She was one of the lone voices who defended Negrotti during a major house meeting that was designed to clear the air between Calafiore and Negrotti, instead doing everything but.
"I know that playing Big Brother, you're supposed to keep your cards in your pocket and not make enemies in any way, but it's a moral issue for me, and I would do it all over again," Dunning told BuzzFeed News. "You can only take so much when you hear comments being thrown around about women or their bodies. I was livid. That really strikes home for me. I'll always stand up for women, I'll always stand up for myself."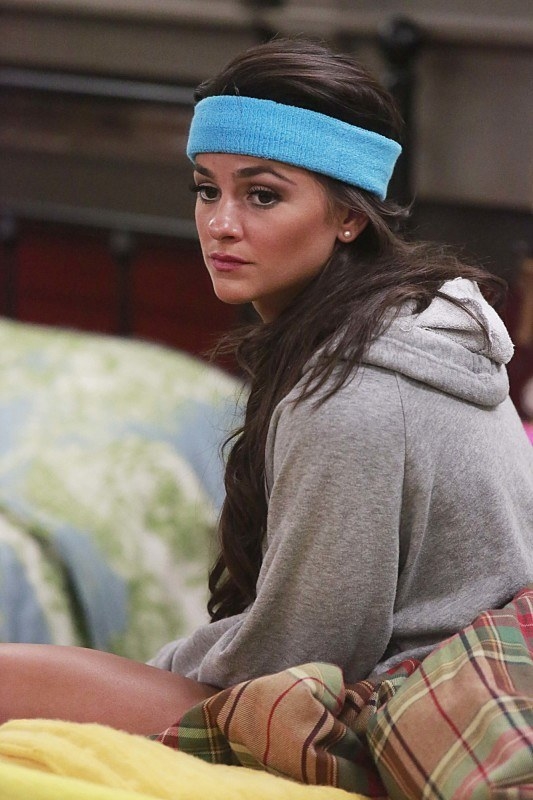 Negrotti told BuzzFeed News she felt "attacked personally — especially about [her] physique." "It did make me very sad," she said. "I definitely thought about self-evicting numerous times just to escape all of the bashing towards me. And that was the hard part. I was so excited to be there and I felt like people were attacking me constantly. … This was the hardest and most difficult thing I've done."
BuzzFeed News talked to the men of Big Brother 18 about using derogatory language, slapping women's behinds, and criticizing their bodies — and the biggest offenders defended their actions. Runner-up Abrahamian, who called contestant Michelle Meyer a "fucking cunt" during an argument, told BuzzFeed News he stands by what he said. "In real life, I don't take that shit from anybody, and I'm not going to change that in this game," he said. "I think Michelle was a little bit of a bully; she would poke and prod at everybody this season, and she poked the wrong person in that moment. Don't think you can walk over me because there's money at stake. I don't care what's at stake; nobody talks to me that way."
Eudy, who told BuzzFeed News he has no regrets about his behavior this season, said that he wasn't acting maliciously. "I never did it to be mean. I did it out of a sense of camaraderie," he said. "I think sometimes when you sit there and you're talking with the guys in the house...it's not necessarily stuff you mean, it's just the way guys talk to each other. I still try to stay as PC as possible, but at the same time, sometimes you forget where you're at. You'll be sitting there having a conversation, you get up, see a camera and think, Oh shit, I'm in the Big Brother house and people heard that."
Calafiore was mostly unaware of how the press, his family, and the show's fans — who started using the hashtag #WeHatePaulieCalafiore — have reacted to his behavior, because he was cut off from most forms of communication until the show wrapped on Wednesday.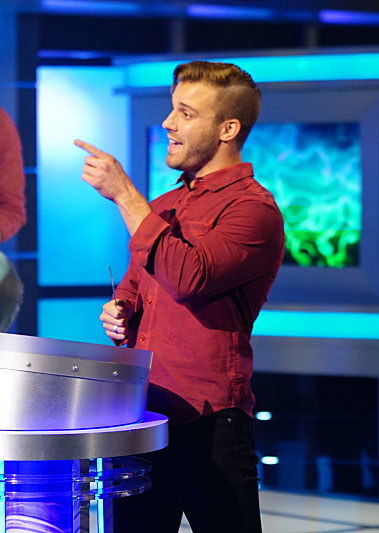 "There's not many things I said or did in the game that I actually feel in real life," he told BuzzFeed News when discussing the incendiary incidents that occurred during his time on the show. "You go into there, you step into that house, you turn the switch on, you play the game; you step out of that house, you turn the switch off, the game is done. … At the end of the day, there's only one winner, and that's what I was going for. I didn't care how I got there."
The general consensus among the female contestants was that Calafiore was essentially scared of them. "He seems to be intimidated by strong, independent, thinking women who he can't have under his thumb doing what he wants all the time," Dunning said. "When we all weren't charmed by him and all his words, I think that scared him a little. I'm glad I scared him, to be honest." Rogers added: "I hope this got aired, but I made a point of saying to Paulie, 'I never see you talk to men like this, I only see you talk to women like this,' and that's when he tried to get in my face. I said, 'Paulie, I'm not scared of you. I'm not that woman.' I guess he felt intimidated by that. I think he feels intimidated by strong women period."
When asked for a response to Dunning and Rogers' comments, Calafiore said: "Bridgette voted for a man who called a woman a cunt, so I think she's a hypocrite. I think they just don't like powerful people and that's what it is. I have a lot of women friends, I have a sister, I have female family members, and it's not how it is. If you're going to have an opinion, be ready to defend your opinion, because I'm going to call you out for it, whether you're a man or a woman. We live in a world where there's a lot of equality, so women can have the same kind of opinions as men."
Big Brother has come under fire in the past for its casting choices, most notably in regards to Aaryn Gries, who used horrifyingly racist language on Season 15. But producers have long maintained that the houseguests are simply a representation of America, a belief seemingly supported by the current climate surrounding this year's presidential election. It's a similarity that Julie Chen quickly honed in on when discussing the misogyny in Season 18. "Big Brother is a microcosm of society, and look at the election," she said. "Unfortunately, this is an example of what is going on in the world outside of the house, every day — in the workforce, with promotions, and with equal pay. The list sadly goes on and on."