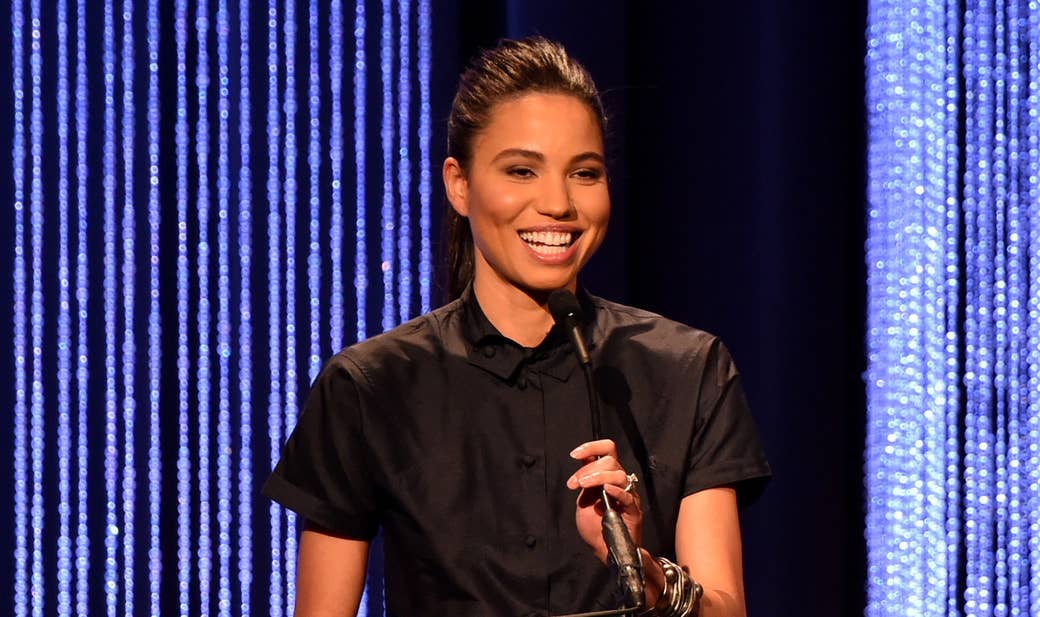 Jurnee Smollett-Bell got her start on one of the most enduring TV sitcoms, Full House, and has gone on to appear on some of the most beloved shows of the past 20 years, like Grey's Anatomy, Friday Night Lights, Parenthood, and True Blood.

But working in television was actually not her career plan.
"When I was a kid, I did a lot, then I took a break because I wanted to focus on films," Smollett-Bell told BuzzFeed News over lunch in Los Angeles in mid-March. "I did guest spots here and there, but I had a rule where I said, 'No, I'm not doing television.'"
Save for her breakout film role in 1997's Eve's Bayou, Smollett-Bell said she struggled to find well-rounded female characters on the big screen. "It's been about finding roles that weren't set dressing, characters who weren't just the girlfriend," the 29-year-old actor said. "You don't want to be the earpiece for his problems where you have to help push the plot forward and your identity is directly connected to your male counterpart's storyline. You have no arc of your own and you're really irrelevant."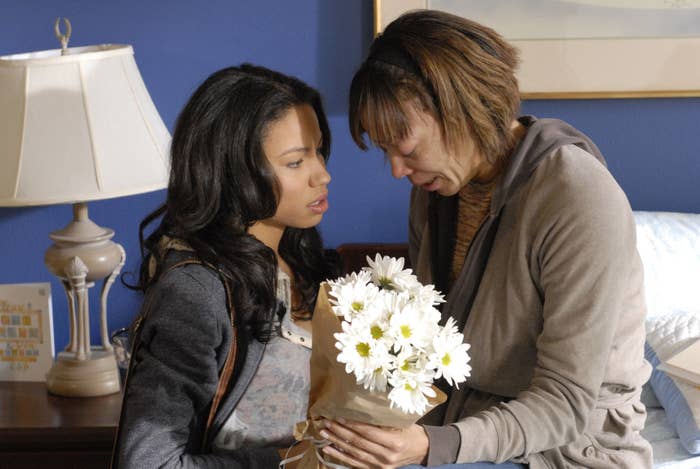 So when a role on Season 4 of Friday Night Lights, NBC's critically acclaimed and fan-adored football drama, came her way in 2009, Smollett-Bell couldn't help but say yes. "It was just too good to pass up," she said of Jess Merriweather, a headstrong student at East Dillon High who, in addition to caring for her siblings, ends up shadowing Coach Eric Taylor (Kyle Chandler).
"They're just writing more complex women in television," the actor said. "Yeah, [Jess] had the whole love triangle with Landry [Jesse Plemmons] and Vince [Michael B. Jordan], but I had a completely independent arc. I had brothers and a family and ambitions and wanted to become a coach. It was a challenge as an actress and it's not every day that I read scripts where the roles for the female are complex."
She stayed on Friday Night Lights until the series came to an end in 2011. And that was the first, but far from the last, time Smollett-Bell would join a popular show already in progress. In 2013, she began starring on HBO's True Blood in Season 6 as Nicole Wright, a vampire defender, and that same year, she reunited with FNL executive producer Jason Katims for a memorable arc on Parenthood's fifth season as Heather Hall, Kristin Braverman's (Monica Potter) mayoral campaign manager.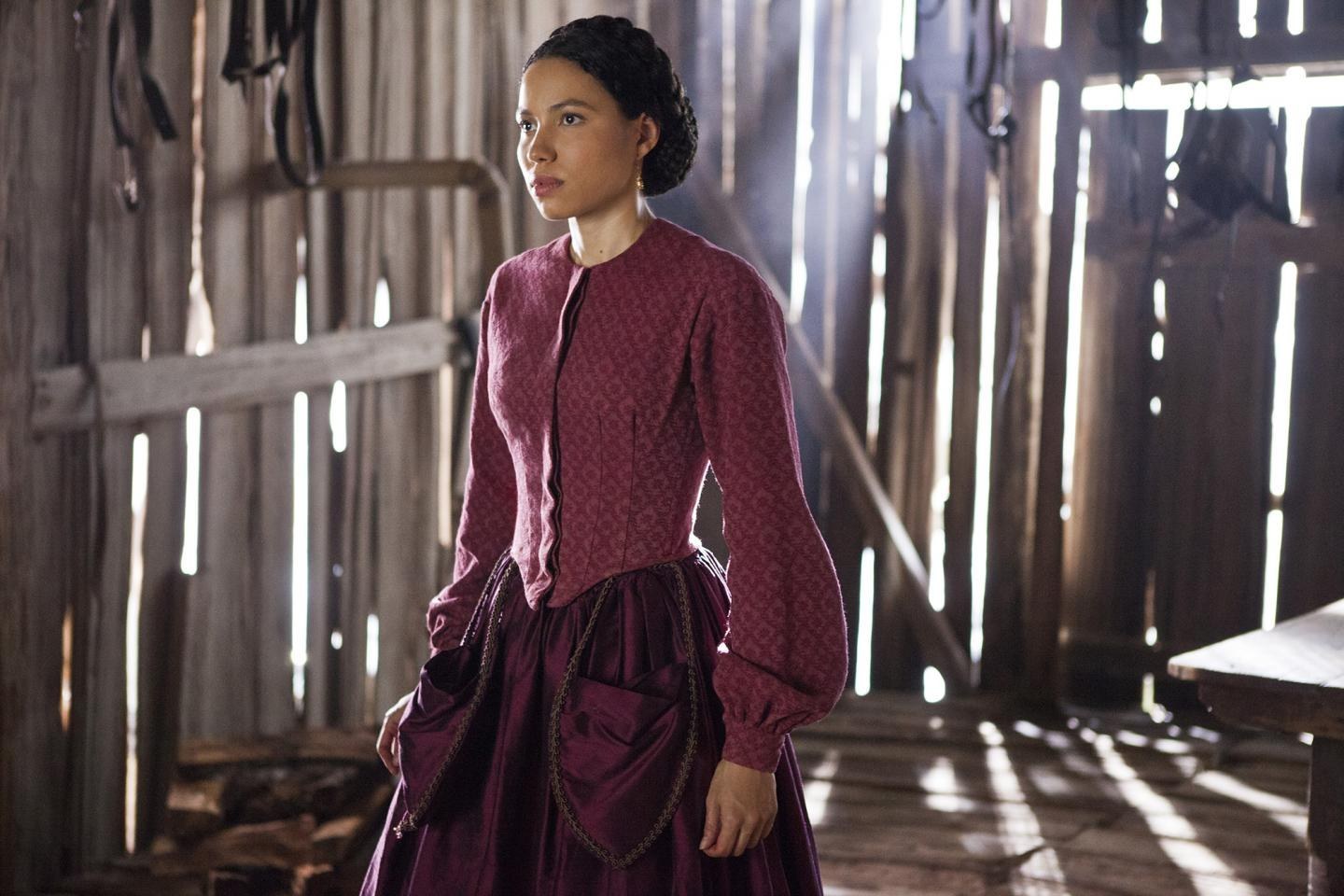 "It's a bit of a recurring theme in my career," she said with a laugh of jumping on the bandwagons of beloved series. "Hopefully, Underground can break that streak."
Underground, which premiered on March 9 on WGN America to record ratings for the network, follows the men and women behind the Underground Railroad. Smollett-Bell stars as Rosalee, a house slave in Georgia circa 1857 who shares an immediate connection with Noah (Aldis Hodge), another slave on the plantation.
"It's a very riveting story and the fact it hasn't been told in this realm is so surprising to me," Smollett-Bell said. "It's inherently a thriller — it's inherently high stakes and dangerous and desperate, and then you're following a bunch of heroes because they're up against all these obstacles and are trying to survive and overcome it. So then you're getting this sense of empowerment and are inspired."
And had it not been for the Jesses, Nicoles, Heathers, and even Denises before her, Smollett-Bell says wouldn't have been ready to play Rosalee. "I definitely think the roles I had done before prepared me for this," she said. "Although this is really unlike anything I have done in so many ways, without a doubt everything led to this."
Here, in her own lightly edited words, are the 10 shows and characters that led Smollett-Bell to Underground.
Full House (1992–1994)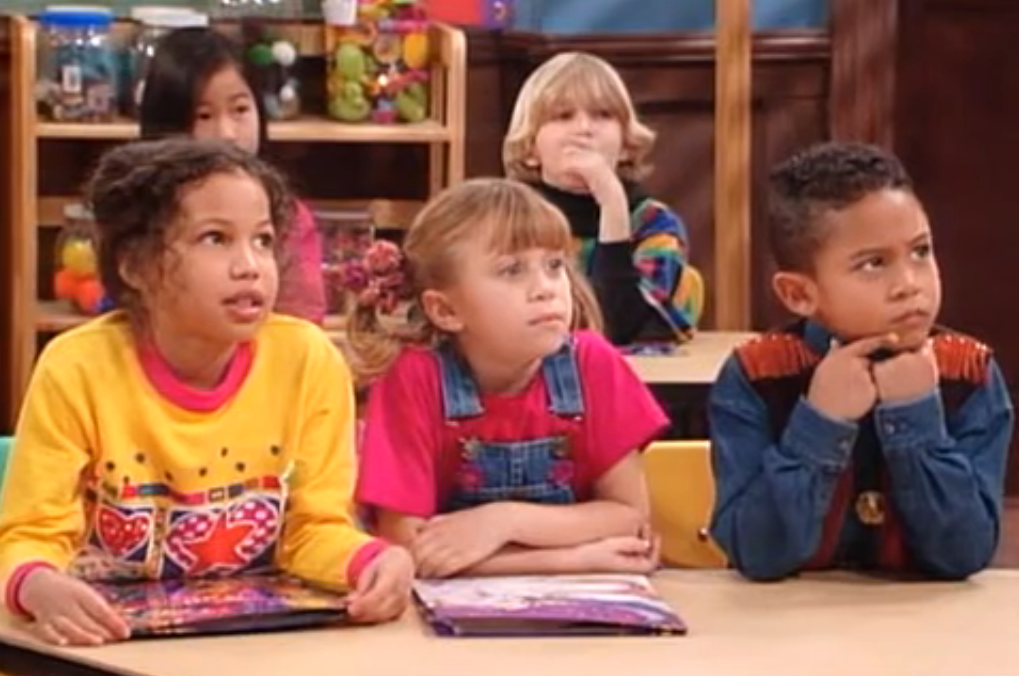 In her first recurring TV role, Smollett-Bell played Denise, a school friend of Michelle Tanner (Mary-Kate and Ashley Olsen). While she was very new to the industry, at just 5 years old, she'd already seen rejection because of how she looked.

"I had big, curly hair and my mom used to put my hair in twists because a lot of casting directors used to say I didn't look black enough. What did people know in the '90s?" Smollett-Bell asked rhetorically. "My hair was straight and a little sandy, so my mom started putting twists in my hair and I started booking more roles. When I opened my mouth, I definitely had a certain identity."
And besides remembering the joys of her first set with craft services — like cheese plates and the candy she'd stash in her backpack — Smollett-Bell recalls her first experience working with a live audience.
"Full House was the first time I had ever been in front of a live audience," she said. "I said a line I had rehearsed with my mom and they laughed. It was wild. To have that energy of the live audience was like, Whaaat? Feeding off that live audience was, to a 4 or 5 year old, a high."
On Our Own (1994–1995)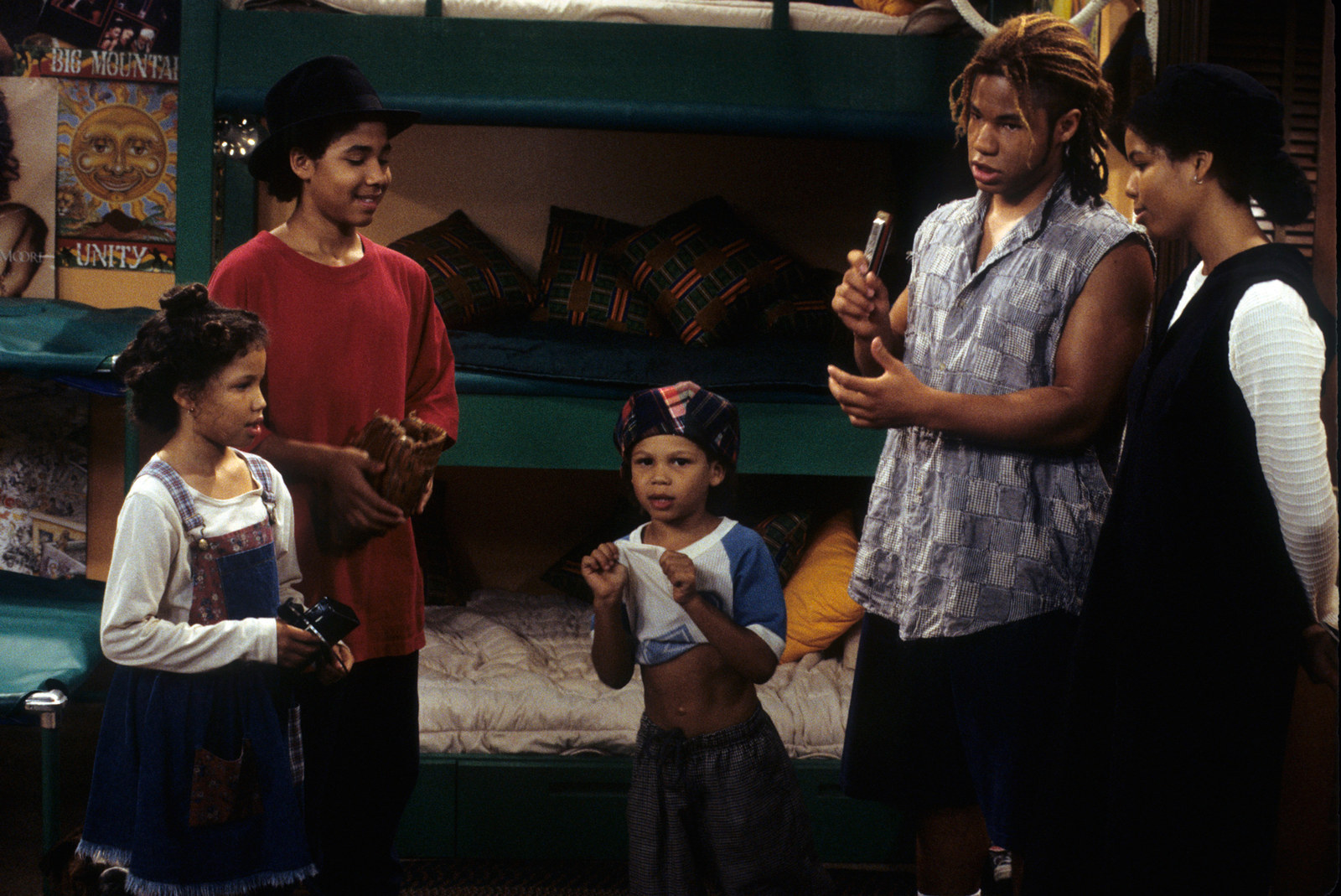 Sensing something special with Smollett-Bell, the Full House producers wanted to give Denise a spin-off — but her mother, Janet Smollett, quickly shut down the idea. And her maternal decision led all six Smollett children — Jojo, Jazz, Jussie, Jurnee, Jake, and Jocqui (in birth order) — to their own ABC sitcom, On Our Own.

"My brother [Empire's Jussie Smollett] had been doing some films and my sister [Jazz Smollett] had been doing some commercials and my mom felt like we were being pulled in too many directions, so she said, 'I'm not doing another television show for these kids unless they're all on the same set together and I can keep them in one place,'" Smollett-Bell remembered. "It wasn't a strategic decision, it was a logistical decision. [But] my agent literally said that to the producers and they were like, 'Oh, there's more? Bring them all in.'"
Eventually, On Our Own was greenlit and Smollett-Bell took on the role of Jordee Jericho. "It was one of the most fun things I've ever done in my life," she said of working with her siblings. "Instead of giving us six dressing rooms at Warner Brothers, my mom was like, 'You might as well give us one because we're all going to be in the same room together; it's not like Jurnee is going to be in her dressing room alone.' So they took six dressing rooms and cut the walls down and made it one big dressing room, which was so much fun."
But sadly for the Smolletts, the show was canceled after one season. "It was like, What happened?! I think we all thought it would just continue because it actually did pretty well. I was 8 years old, so I didn't understand it. I didn't even know shows got canceled. I didn't know what that meant. But we're in the business of rejection, so I had to start building my skills."
Cosby (1998–1999)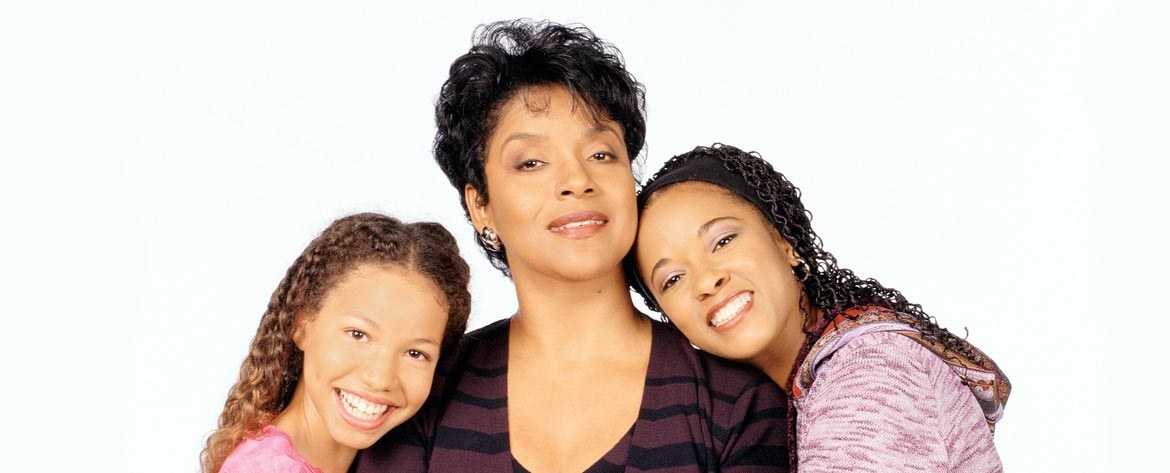 A few years after that disappointment, Smollett-Bell joined Season 2 of Cosby, the highly touted CBS comedy that featured the onscreen reunion of Bill Cosby and Phylicia Rashad, who were once again playing a married couple. Smollett-Bell took on the recurring role of Jurnee, the incredibly bright daughter of a family friend.

"My older siblings wanted to be the Huxtable kids, so they thought it was the coolest thing in the world. We all did," she said. "It wasn't the Huxtables, but it was second best to it."
Eventually, looking back on working with Cosby led to discussion of the sexual allegations against the once beloved comedian. "I just look at the situation and everyone that's involved and everyone that's affected — there are so many people affected — and it's just sad to me," Smollett-Bell said. "My memories from that time are more about Phylicia and Phylea, her daughter — people call her Condola now, but I still call her Phylea. Phylicia is a huge theater enthusiast, so she would take me, Jussie, and Phylea to see all these plays. We would have sleepovers and things like that. I don't remember a lot, but as an adult, I just look at the situation and it's heartbreaking for everyone. I'm just so sad about it. I feel so sad for everyone involved."
Grey's Anatomy (2008)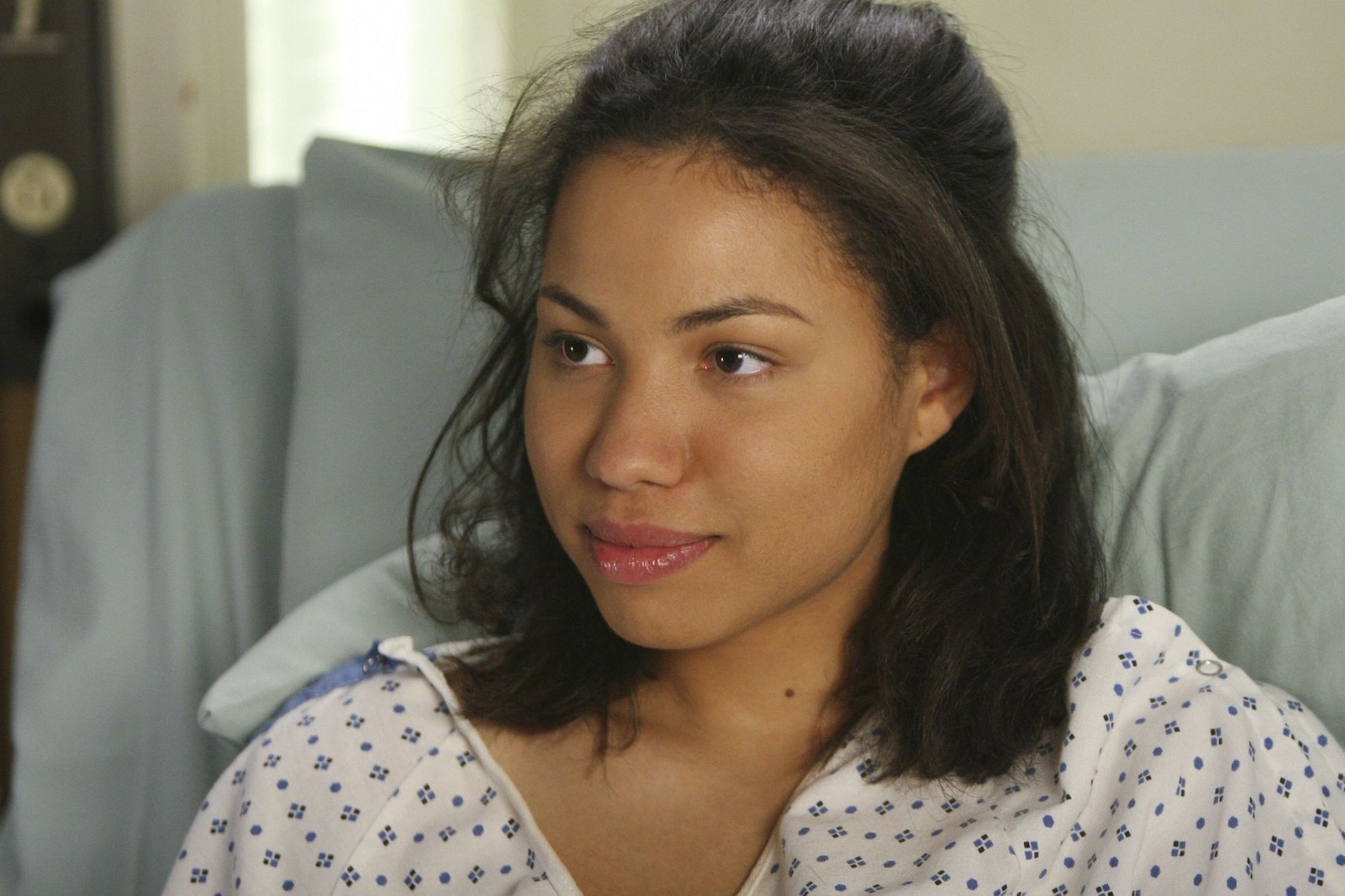 The two-part Season 4 finale of the hit ABC medical drama featured Smollett-Bell as the first success story in Meredith (Ellen Pompeo) and Derek's (Patrick Dempsey) clinical trial. And the memorable role was created explicitly for her.
"Shonda [Rhimes] had called my agent and said that she wrote this arc she thought would be great for me and I was like, 'Yes! I will do whatever whenever wherever,'" Smollett-Bell remembered. "When Shonda calls, you go. Honestly, that's just the truth. And then when I read it, I was like, Praise the lord, it's actually good."
Friday Night Lights (2009–2011)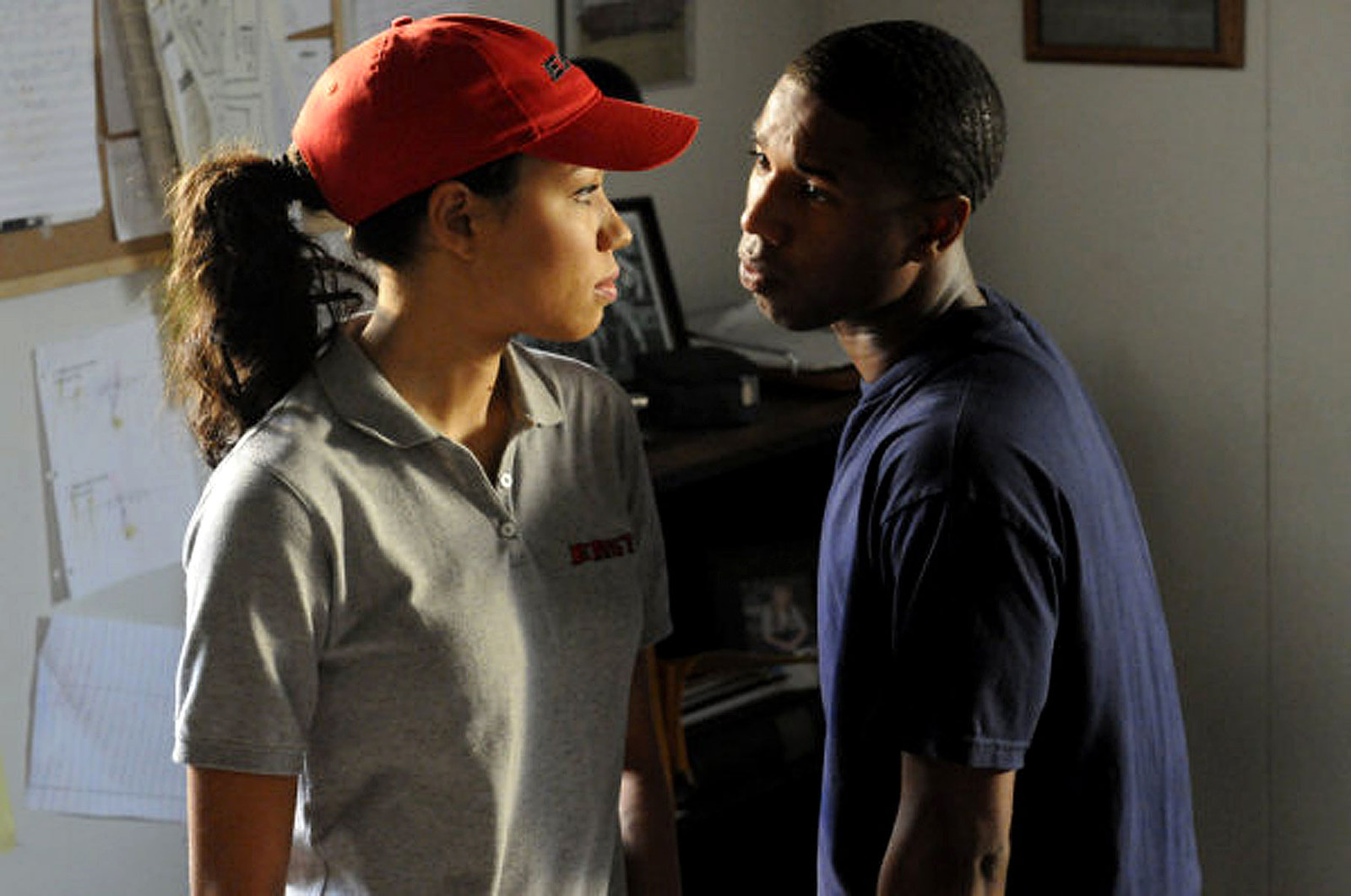 Smollett-Bell was unfamiliar with the Emmy-winning show when she auditioned to play Jess Merriweather. But a previous working experience with a comedy legend unexpectedly prepared her for the famously organic way FNL was shot.

"When I auditioned for Jason [Katims] and Peter [Berg], Peter read with me and started improvising, which I had done with some different films in my career," she said. "Robin Williams was the first person to do that with me [in 1996's Jack] and taught me how to just say the first thing off the top of your head — so when Peter started doing that with me in the room, I started doing it back and afterwards he slapped me five and said, 'You are a fucking fantastic actress.' And I got the gig."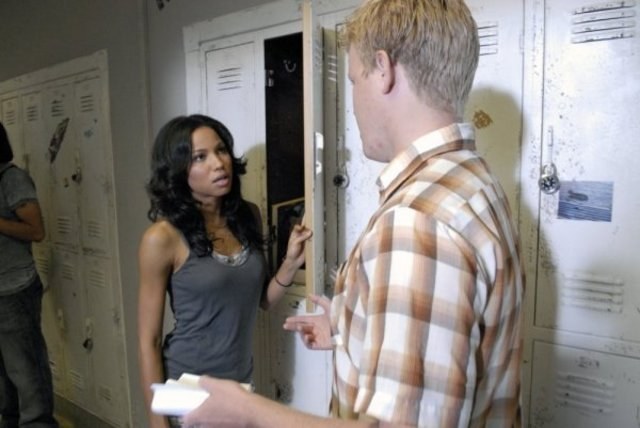 "It was like taking a master class," she said of FNL. "There are certain projects I could point out to you where I just got so much better and Friday Night Lights is definitely one of them. Kyle [Chandler] is like a master at not acting. Half of the job of an actor is to not act, it's to just be, and he's such a master at that. And, I think, in general, the freedom that we were allowed — we didn't block, we didn't have lighting time, we didn't rehearse, every take was different, and we didn't know what the other actor was going to do so we could really just go with it and have a conversation. Stripping all that down, where you're not waiting for the [director of photography] to put a filter in the camera to make you look beautiful, or worry about finding your light, or if the camera caught you at the right angle to catch my tear, you just become so unaware of the camera and you just are focused on the person you're playing against. Hands down, it definitely made me grow as an artist."
Following the end of Friday Night Lights in 2011, Smollett-Bell appeared on three network shows — CBS's The Defenders (2010–2011), Fox's The Mob Doctor (2012–2013), NBC's Do Not Harm (2013) — that reinforced what a special experience FNL had been.
"We got spoiled with Friday Night Lights," she said. "Not every show is like that and on other shows, if you try to bring that same truth or that same approach, the system of television doesn't always allow for that level of collaboration, which is unfortunate because the work would be richer. It was a little bit of an awakening."
True Blood (2013–2014)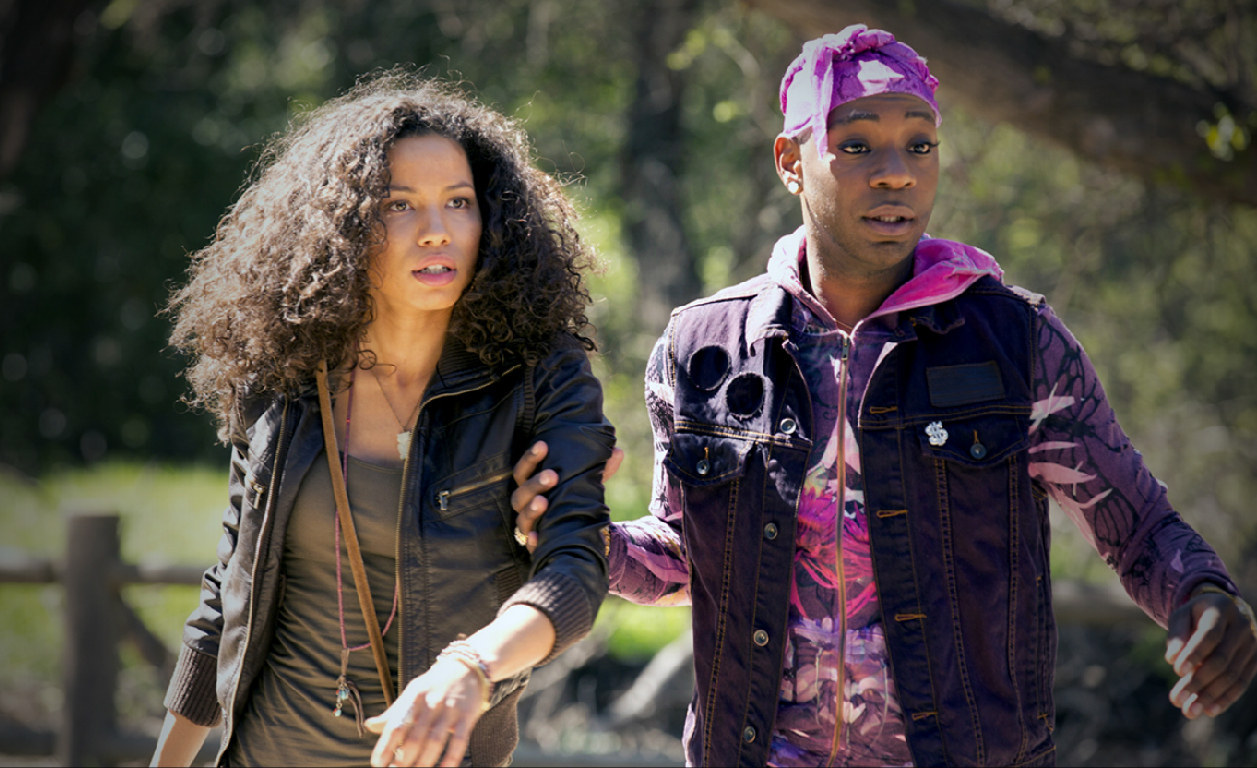 After those disappointments, Smollett-Bell joined the cast of True Blood as Nicole Wright, a mother and vampire advocate, in HBO's gothic vampire series' penultimate sixth season. While the show was thematically different from anything she'd ever done, it was a welcome change.

"True Blood was more about using your imagination ­— I mean, we had Sam [Trammell] turning into a horse," she said. "It works such a different muscle, but truth is truth and I freakin' love that cast so much, man. It's criminal how much fun we had on that show. It's interesting for me because I came in towards the end and they were such a family — everyone from Sam to Joe [Manganiello] to Anna [Paquin], they all really embraced me, which they didn't have to do because they already had their clique."
True Blood also came with an incredibly vocal fan base, one that wasn't initially fond of her character because she came between a beloved will-they-won't-they couple. "The Trubies are awesome and opinionated," Smollett-Bell said. "I think a lot of them had mixed feelings about Nicole, especially because you're rooting for Sookie [Paquin] and Sam [Trammell] to be together, but I kind of can appreciate the writers' boldness in not giving you what you want."
Parenthood (2013)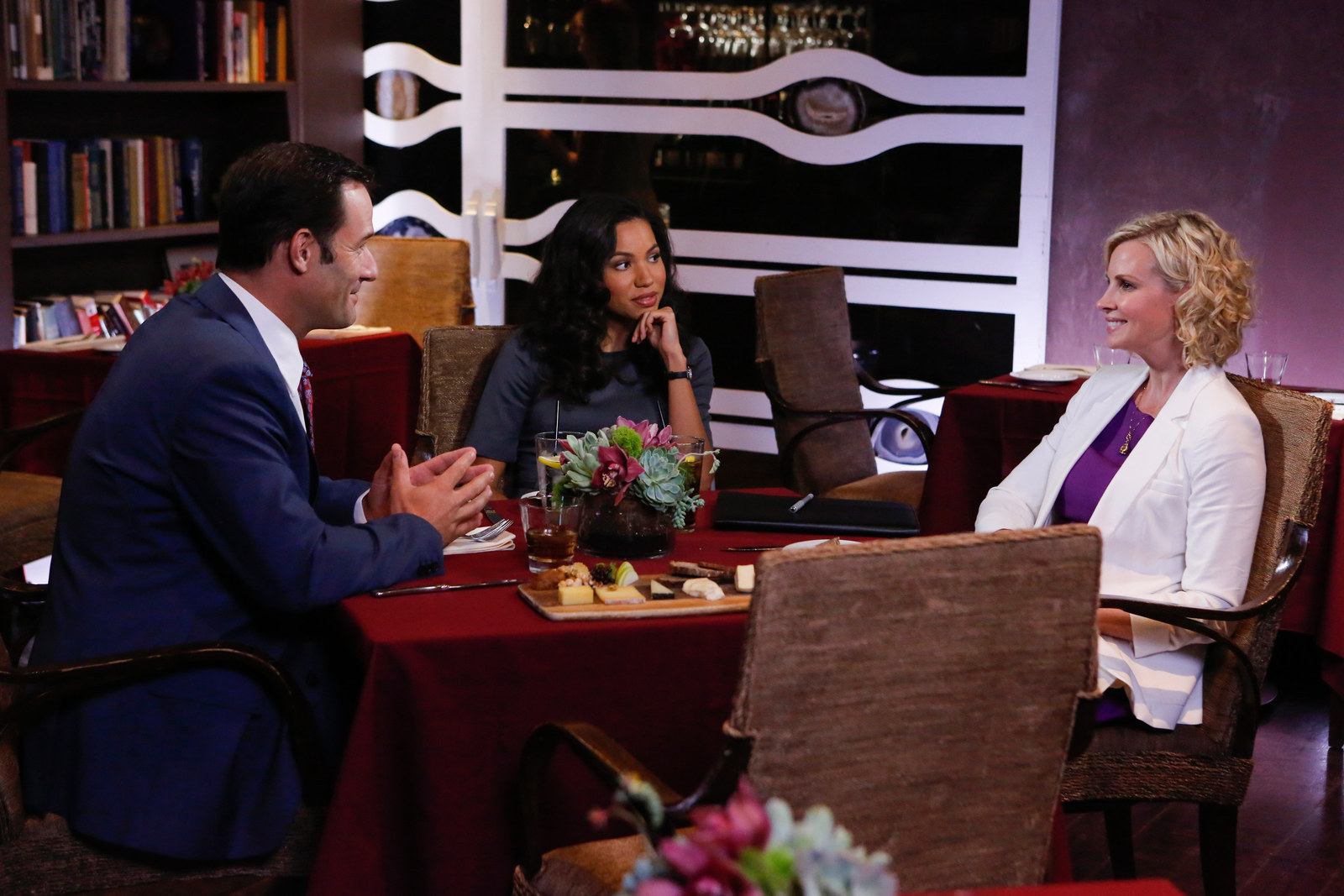 In between filming Season 6 and Season 7 of True Blood, Smollett-Bell shot a seven-episode arc on NBC's Parenthood, reuniting her with FNL boss Jason Katims.

"There's something about Jason Katims' writing that just feels like home to me," she said. "He gives you so much liberty to play, which you don't find on most TV shows. You just don't. Ad-libbing and improvising is not just allowed, but encouraged. So going back to his whole world, I just felt like I was home again."
Smollett-Bell mostly worked with Monica Potter, who played Kristina Braverman, a mother of three who was recently in remission from breast cancer and running for mayor of Berkeley. Smollett-Bell played Heather Hall, Kristina's campaign manager. "Kristina had just gone through so much and I think one thing Heather did was push her past her own limits. While she was kind of hard on her, because all Heather cared about was winning, she also really believed in her," Smollett-Bell said. "When someone believes in you that much, it kind of makes you believe in yourself a little bit more."
Underground (2016)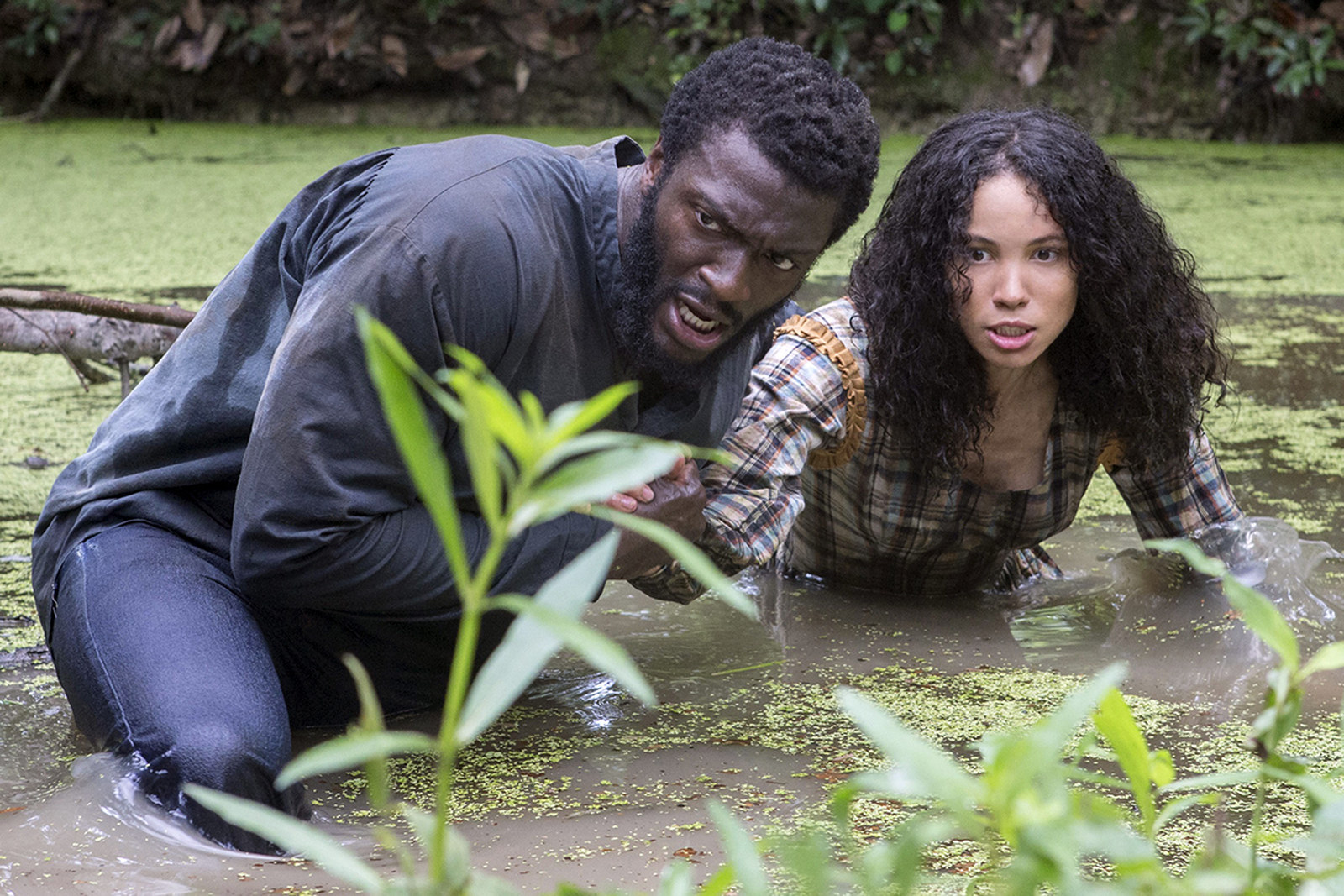 The March 9 series premiere of Smollett-Bell's latest series Underground was WGN's most-watched original scripted entertainment program ever. Though she still can't wrap her head around that fact, she knows it speaks to the audience's desire for more diverse stories and perspectives.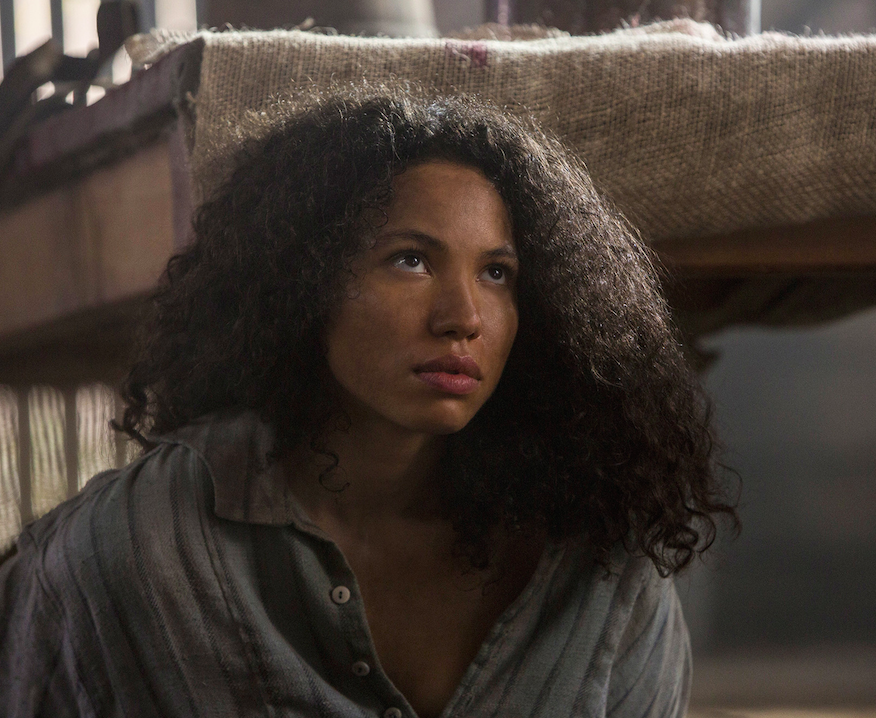 "Every step helps. We're definitely moving in a better direction, but it's about creators creating stories like this," she said. "Misha [Green] and Joe [Pokaski] could have easily written something safe, something that was very easy to sell, but they didn't. They wrote complex people in a complex world in a time we don't know a lot about, and then they wrote complex women — imagine that! Several of them, not just one. Hopefully our show is another step in the direction of creators being like, You know what? I don't have to stifle myself and tell the same old story. People are hungry for seeing stories that reflect reality. We want to see ourselves on television and we want to see people we can relate to, regardless of time period, regardless of genre; we just want to see truth. That's what it comes down to."
Smollett-Bell said it's "a privilege" to be one of the stars of Underground and she knows Rosalee's story is best told on the small screen, the medium she dismissed earlier in her career. "Because it's on television, we're able to have the time and space to really explore what life was really like and the nuances and complexities of that and not just focus on the victimization," Smollett-Bell said. "Show how they were constantly, in an effort to survive, stealing little freedoms, stealing little joys: laughing, singing, falling in love. It's hard to imagine, but they were still human beings and that was important for us to show. We explored the living breathing person, the full person, and not just what was happening to that person. It's really been such an incredible project to be a part of."
Underground airs Wednesdays at 10 p.m. EST/9 CT on WGN America.