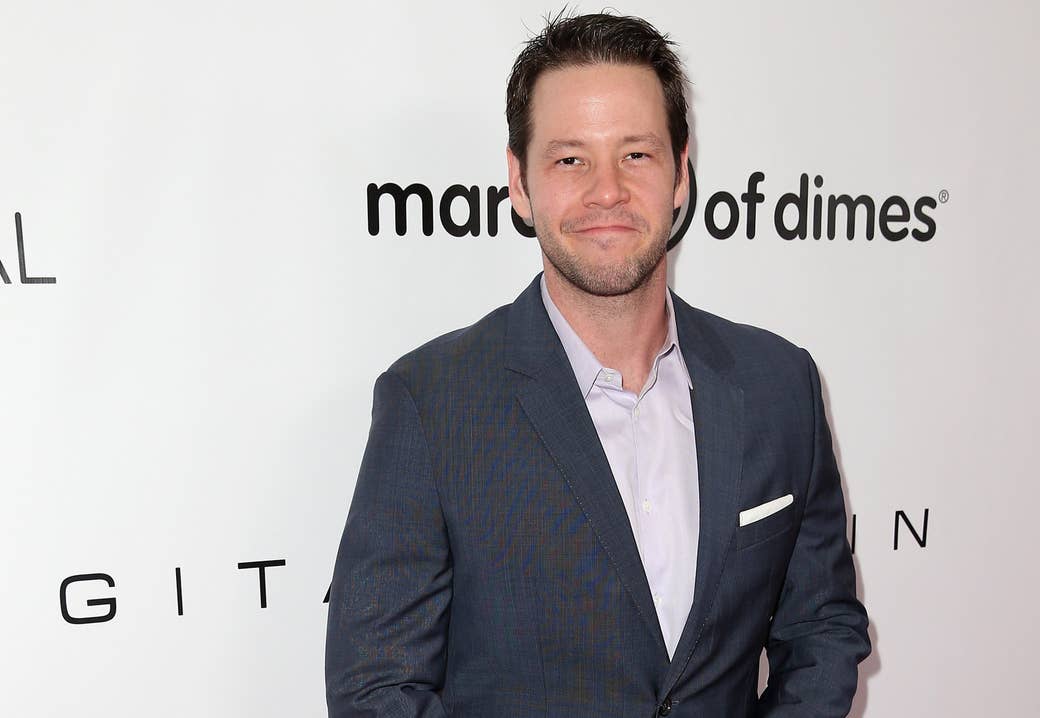 "Luckily, I have such a soft focus face that I don't think I will ever get to that point where someone comes up to me and is like, 'I'm so sorry but I need you to Facetime with my girlfriend right now,'" Ike Barinholtz said in a recent interview with BuzzFeed News.
But he has seen plenty of that kind of fame firsthand. "I remember we were shooting Neighbors 2 and there were these three women — one was 58, one was 38, and one was 14 — and they were all screaming 'Zac! Zac!' over and over. And I was like, 'That's three generations of women that want to fuck you,'" Barinholtz said with a laugh. "To have a life like Zac or Tina or Amy or Mindy is pretty intense."
Zac is, of course, Zac Efron, Barinholtz's co-star in Neighbors and its sequel, Neighbors 2: Sorority Rising; Tina and Amy are, of course, Tina Fey and Amy Poehler, Barinholtz's co-stars in Sisters; and Mindy is, of course, Mindy Kaling, Barinholtz's boss and co-star on The Mindy Project.
But as any of his — as he put it — "goddamn famous" friends would tell him, that intense degree of global fame is something that chooses you, not the other way around. And given that 2015 marks his most high-profile role to date, things could be changing for Barinholtz.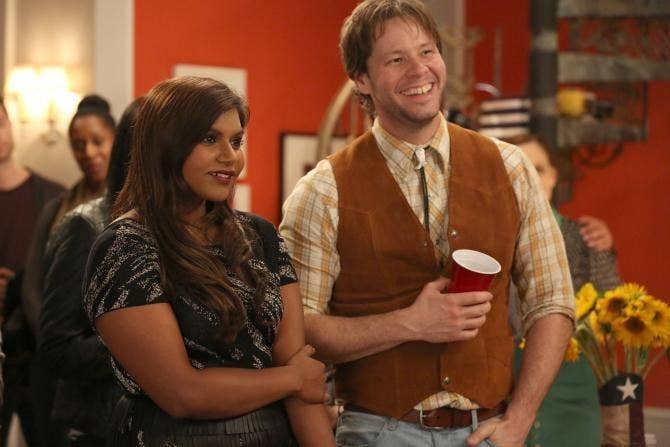 Since 2012, the Chicago native has slowly and steadily built a passionate fanbase through The Mindy Project where, in addition to writing and producing, Barinholtz plays Morgan Tookers, a sweet but startlingly incompetent ex-convict who works as a nurse at Mindy Lahiri's OBGYN practice. In 2014, he co-starred with Efron and Seth Rogen in the fraternity hit comedy Neighbors as Jimmy Blevins, a man who refused to let go of his ex-wife. The roles played into a very familiar professional narrative for Barinholtz. "Everyone I've ever played has basically been a really dumb sexual deviant in some way," he said as he reclined behind his desk in the Mindy office he shares with David Stassen, his longtime writing partner.
So, in 2014, the 38-year-old comedian focused on finding projects shooting during the show's hiatus that could change that. Enter Sisters, the first time Tina Fey and Amy Poehler have co-headlined a film since 2008's Baby Mama. They play siblings who return to their hometown of Orlando to clean out their shared childhood bedroom when their parents sell the house they grew up in — and to get their lives in order. It's en route to the house when Kate (Fey) and Maura (Poehler) encounter James (Barinholtz), their parents' neighbor who instantly clicks with divorcee Maura.
The role ticked all of the boxes for Barinholtz: It offered him the opportunity to play someone new — "a sweetheart who is a nice guy who really gets to be, like, a normal dude"— and something new as well — the love interest. But this being Hollywood, playing the love interest meant he would be shirtless and therefore, had to lose some of the weight he'd packed on during Season 2 of The Mindy Project. "Morgan was really letting himself go that season," Barinholtz said. "When I think of Morgan, he's almost indigent, you know what I mean? He's on the fringes of society so I never wear makeup for him and I really was getting big. I was 240 pounds. Just big. And the first scene where you see me, Amy and Tina are driving by and I'm wearing a tight shirt — and that only works if you're in good shape. They can't drive by and be like, 'I bet that guy does good impressions!' You know?"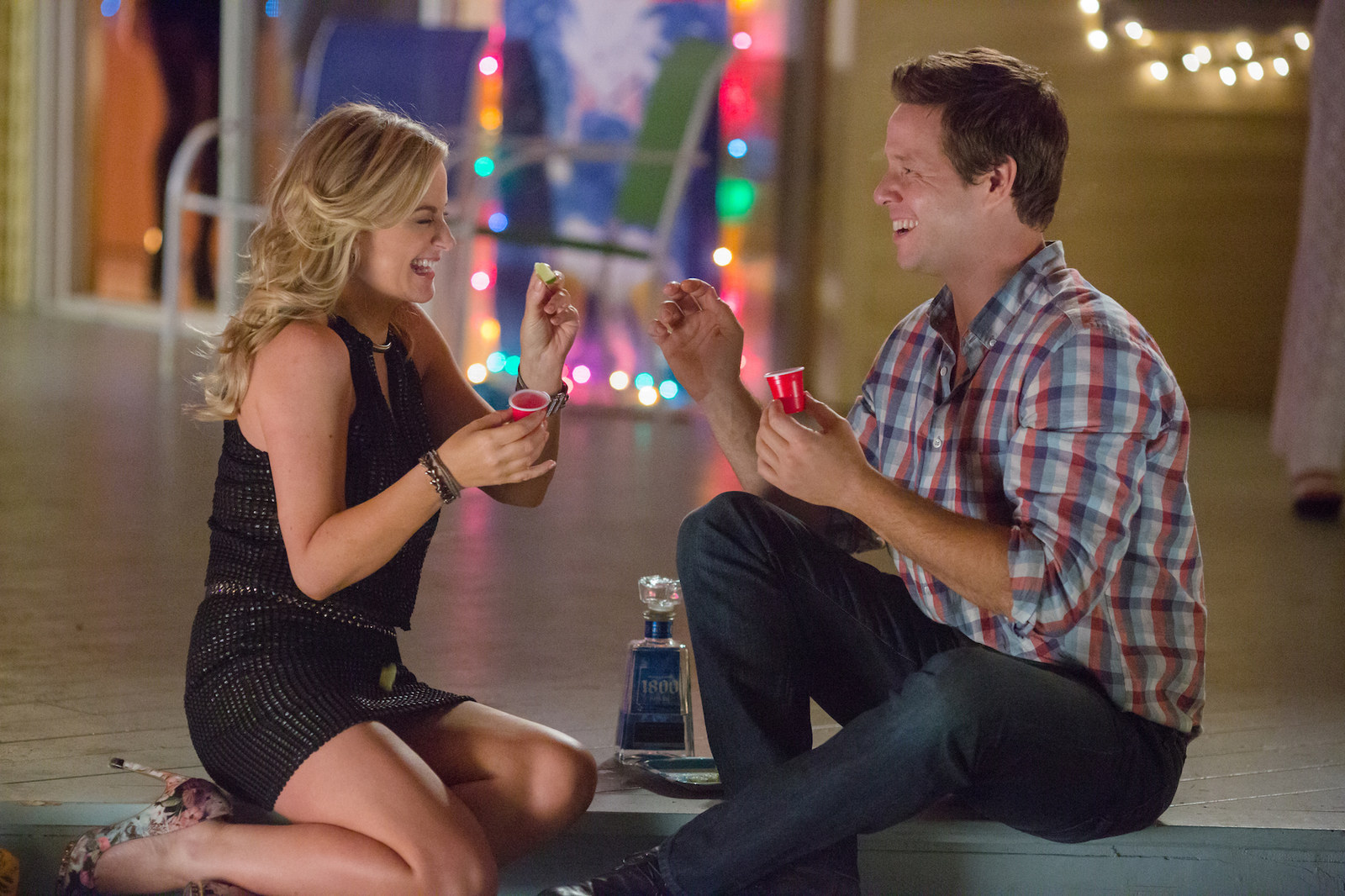 So he reduced his food intake and upped his workouts, resulting in a substantially slimmer, but not entirely unrealistic physique. The shirtless reveal is particularly refreshing, given the industry's obsession with hyper-chiseled leading men. "It's funny, I was watching a trailer for the show Shameless and William H. Macy is fucking jacked in it," Barinholtz said. "I was like, 'Doesn't he play an alcoholic who basically lives in a gutter? What is he, a trainer also?' Unless it's a story point that you are completely shredded or you're Captain America, don't run away from a small coat of flab, especially in the winter months. It's cold and you need to store alcohol — that extra fat to keep you alive. It's healthy fat. It's good fat."
While audiences are excited to see Fey and Poehler together again, Barinholtz was equally thrilled that Sisters reunited him with the two, whom he first met nearly 20 years ago when all three were up-and-coming performers in Chicago's improv scene. "Tina was always just so funny," he said. "I knew Amy a lot more because we're a little more similar in the sense that we're like, 'Hey! Yo! Let's get drunk and have a smoke!' But I always liked Tina and, even in 1996, was completely in awe of her and her comedy. It's just so sharp."
The fact that Barinholtz is now playing the male lead in a major motion picture co-starring two comedians he's loved for 20 years is kind of blowing his mind. "I still think I'm going to get cut out of the film," he said half in jest of Sisters, which hits theaters on Dec. 18. "I still think there's a chance it opens and my wife says to me, 'You had one line! What happened?' It was a surreal experience. I still can't believe it happened."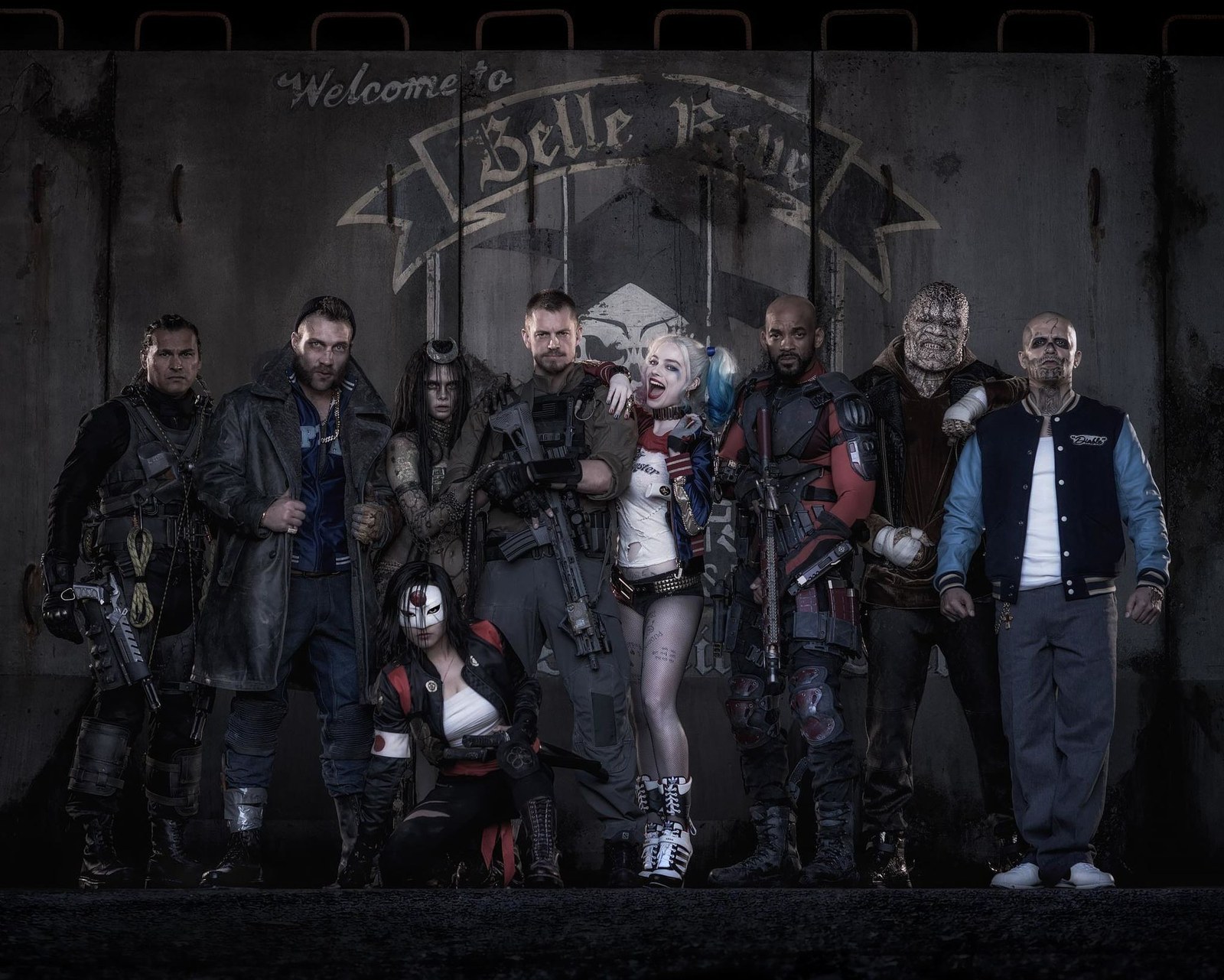 The incredible professional opportunities continued for Barinholtz after he returned to film the third season of The Mindy Project when he auditioned for a role in Suicide Squad, DC Comics's big budget super villain team-up co-starring Will Smith, Margot Robbie, Jared Leto, and Viola Davis. The movie, once again, afforded him the chance to try something new. "Going to Suicide Squad was a very different experience. I don't want to say it was agro-male because Margot Robbie is tougher than any of the guys, but it was just a very raucous set," he said of the gritty, action-heavy blockbuster. "[Director] David Ayer is very dark. He chases that real darkness and says crazy things to you before a take to get your head spinning. He likes to psychologically get in there. He would tell us, 'You know on Fury, right before a scene, I almost got Shia [LaBeouf] and [Jon] Bernthal into a fistfight.' And it's like, I don't want to do that!! But he gets great performances out of actors and the movie is so big in scope. When I think of some of those sets, it's like, This is the size of Universal Studios. It was very, very, very different."
Keeping the details of a super high-profile movie secret has also been a new experience for Barinholtz, who wasn't even able to speak in depth about the character he plays. "I have David Ayer in my head being like, 'I'm going to kill you if you say anything,'" he said before thinking for a solid minute. "I can say it's probably not who you think it is. I can say that he's definitely someone that people will not like, and he is someone who likes to really mess with people — likes to really hurt people and fuck them up."
Off set, the cast of Suicide Squad bonded by getting matching tattoos and while Barinholtz didn't get one ("My wife said, 'If you come back with a tattoo from a movie you are in, I'll know what kind of man you are,'" he recalled), he did emerge from the experience with some new impressions to add to his repertoire. Robbie's Australian accent was just one of the nearly dozen Barinholtz busted out during the course of our hourlong interview. They ranged from Arnold Schwarzenegger, Donald Trump, and Mindy Kaling to a used car salesman, a chain restaurant waiter, and an old-timey Hollywood agent.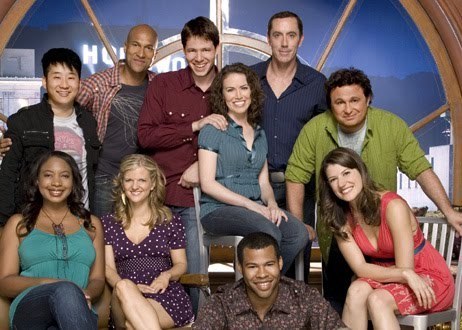 Those impressions, formed over years of doing improv, served Barinholtz well on MadTV, where he was a cast member from 2002 to 2007. While he, like most burgeoning comedians, dreamt of getting tapped by Lorne Michaels to star on Saturday Night Live, Fox's late-night sketch series came calling first and, as a struggling 24-year-old comedian, he couldn't say no.
"I was a busboy at Morton's in Beverly Hills and I had been grinding it out in comedy for a long time," Barinholtz said. "I was like, 'Oh, I don't care about SNL, I need money right now! I'll do whatever you want.' The first couple of years I was just in heaven. But I was always surprised that I succeeded there because MadTV has a definite formula where they want big, stock characters. That's why Alex Borstein, Michael McDonald, Nicole Sullivan, Keegan Michael-Key were so great because they have that rotating cast of characters in their head. I've never been able to do that. I'm not one of these guys who transforms; I'm always playing an incarnation of myself. So I was always shocked when I would be asked to come back every year because I didn't think I was doing that well. … And then you start getting restless."
After Season 12, Barinholtz left the show ready to join the ranks of comedians in Hollywood who transitioned from sketch comedies to film and television. There was only one problem: "Hollywood said no," he said with a laugh. Going from a steady paycheck for five years to a series of slammed doors was a harsh reality for Barinholtz and the start of what he referred to as "my dark period."
"Going back to being a broke writer-actor in L.A. is very humbling, especially when your girlfriend, now my wife, moved out here for you," he said. "That was a humdinger. During that time, I took whatever I could get." What he could get was a series of spoof films written and directed by Jason Friedberg and Aaron Seltzer, like 2008's Meet the Spartans and Disaster Movie and 2010's Vampire's Suck. "Getting those movies allowed me to survive and I'm so grateful and thankful to those guys for letting me come and imitate Dane Cook in Vampires Suck or whatever," Barinholtz said.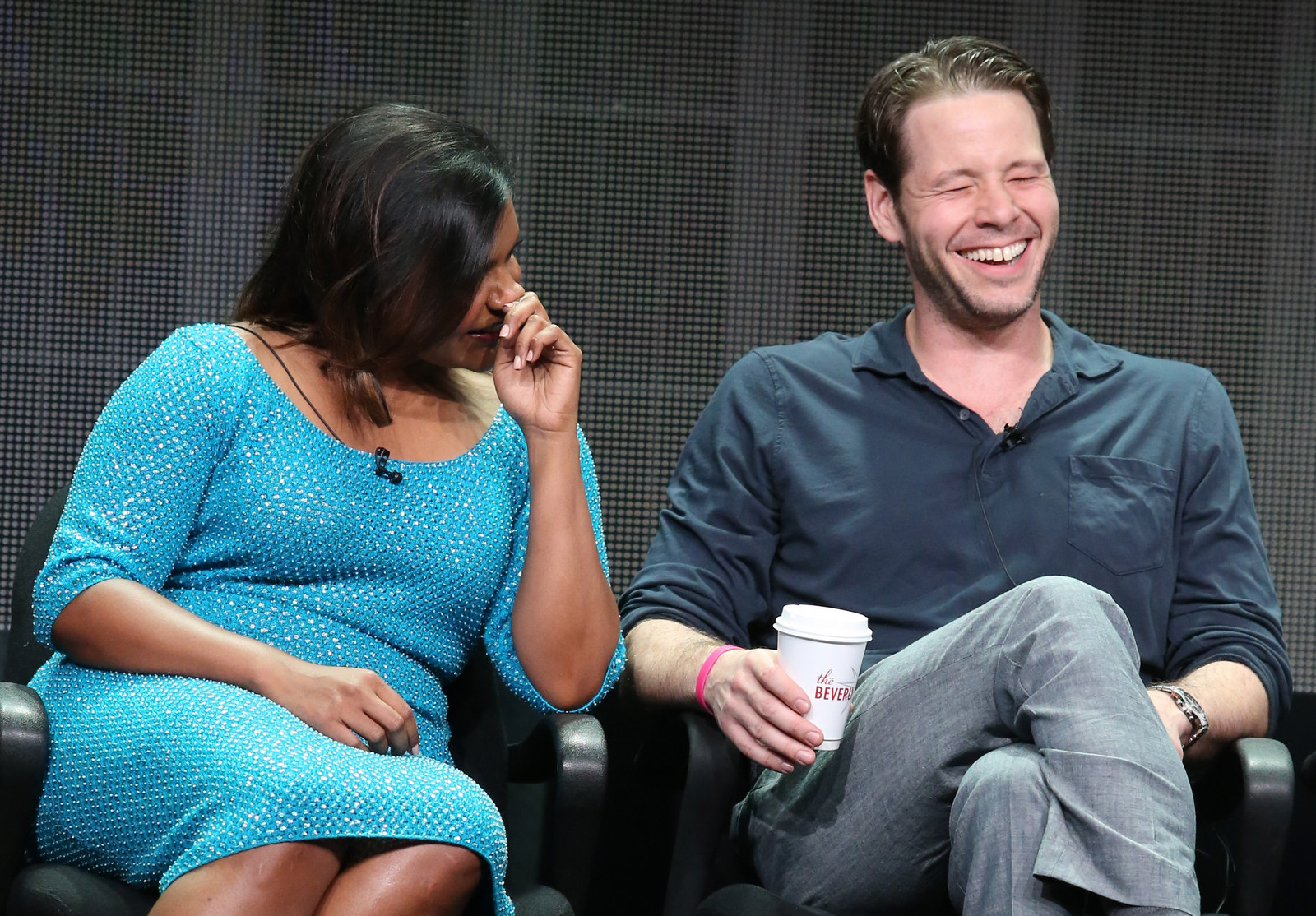 And the bright side of his "dark period" was that it afforded him the time to focus on writing, something he and David Stassen, whom he's known since they met as 8-year-olds at sports camp in Chicago, had done together since high school. "There's five minutes a year where I'm like, 'Fuck you! You're wrong,' but for the other 10 million minutes, it's pretty great to have someone you have a shorthand with and someone who almost, annoyingly, can finish my thoughts," Barinholtz said of Stassen. "It's nice to feel like you have another brain."
Having a lifelong partner like Stassen is also what allows Barinholtz to feel comfortable taking time away from his first priority, writing and producing The Mindy Project, to expand his career as an actor. And while he has his ear to the ground for his next hiatus project — possibly his first-ever true lead role — Barinholtz is currently due back in The Mindy Project writers room, which suits him perfectly fine because he can very easily recall the years when a job — and career — of this caliber felt infuriatingly unattainable.
"Every time I drive past La Cienega and Third and see that loading dock outside Morton's, I instantly go back there," Barinholtz said, with a rare wistfulness in his voice. "I remember standing outside with the other waiters, smoking cigarettes, thinking, I've gotta do something. I want to have a body of work that, when I die, I can look back on and be proud of. Then, to have a few years where the industry tells you that not only is your dream not going to happen, but you might have to leave? It was so hard.
"So yeah, I definitely am so grateful for everything I have and to be surrounded by people, not just at this show, but in my career, who think I'm funny. Because when you get a big laugh, that's the greatest feeling. To me, laughs are definitely like a drug ... and if [people are] laughing with you, you're doing something right."