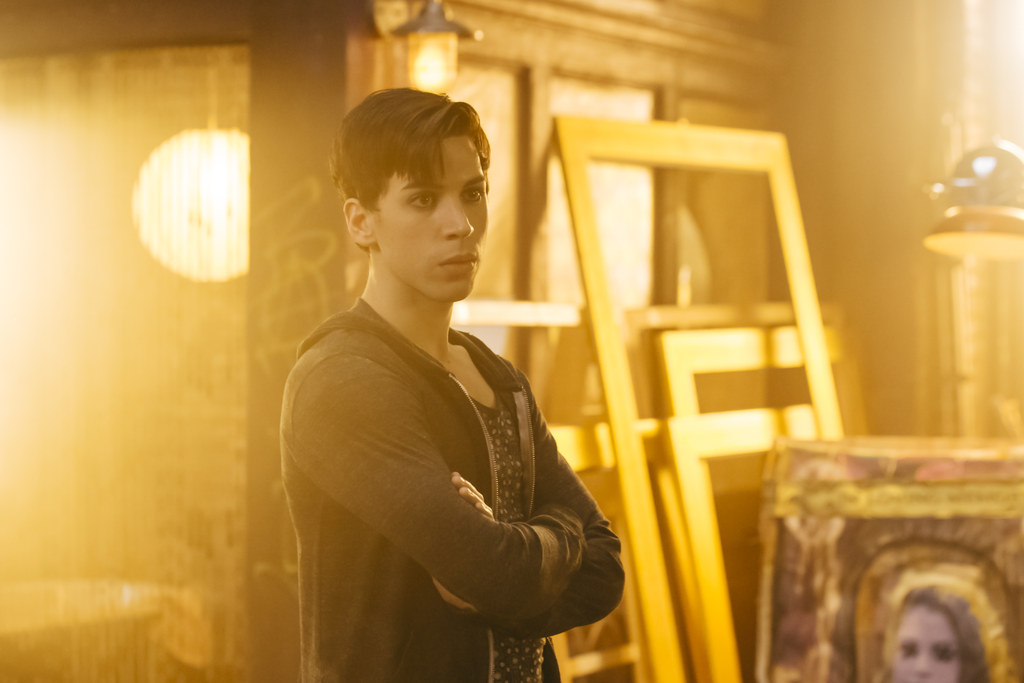 Two years ago, actor Jordan Gavaris, who plays Felix Dawkins on BBC America's acclaimed clone drama Orphan Black, had fans cheering when he sat onstage at Nerd HQ at Comic-Con and spoke out on behalf of his flamboyant gay character and critics' reactions to him.
"You cannot collectively as a society decide that you are only going to represent one part of a minority. It's like saying you've represented black people on television because you aired an episode of the Cosbys. That is not true. … It's not fair, it's exclusionary, and it's irresponsible," he said before he was interrupted by whooing and applause. "I just don't know when as a society … it sort of only became OK to represent gay people in the traditional sense where they have a great job, and well-adjusted parents, and maybe a surrogate or adopted child. When was that the only way you could represent gay people? … And I love Felix to death. Clichés and not clichés and everything. And maybe that's a choice he makes consciously, a defense mechanism. There's a million reasons why. There are so many more interesting things to Felix than who he's sleeping with."
But it wasn't always so easy for Gavaris to speak so openly. "The statement I made about LGBTQ representation in media, I would have never been able to make that two years prior," he told BuzzFeed News of his much-lauded missive. "I was one of those kids who kept trying on different skins in high school. I was very afraid to be myself around all of these kids, to really reveal any part of myself that was true, so I would try on different skins, try on different masks, hoping I'd hit on one that was cool or quirky or interesting enough that suddenly I would be OK. I'd be popular. I'd be invited in to the in-crowd, which I never was. So when I'm sitting up on those panels, staring into a sea of faces, I recognize their enthusiasm in myself and I keep drilling it into myself that I'm not special. I'm a unique person, as everyone is, but none of us has more of a right to existence or a right to specialness or uniqueness than anyone else. I just happen to have the microphone in front of me for this moment."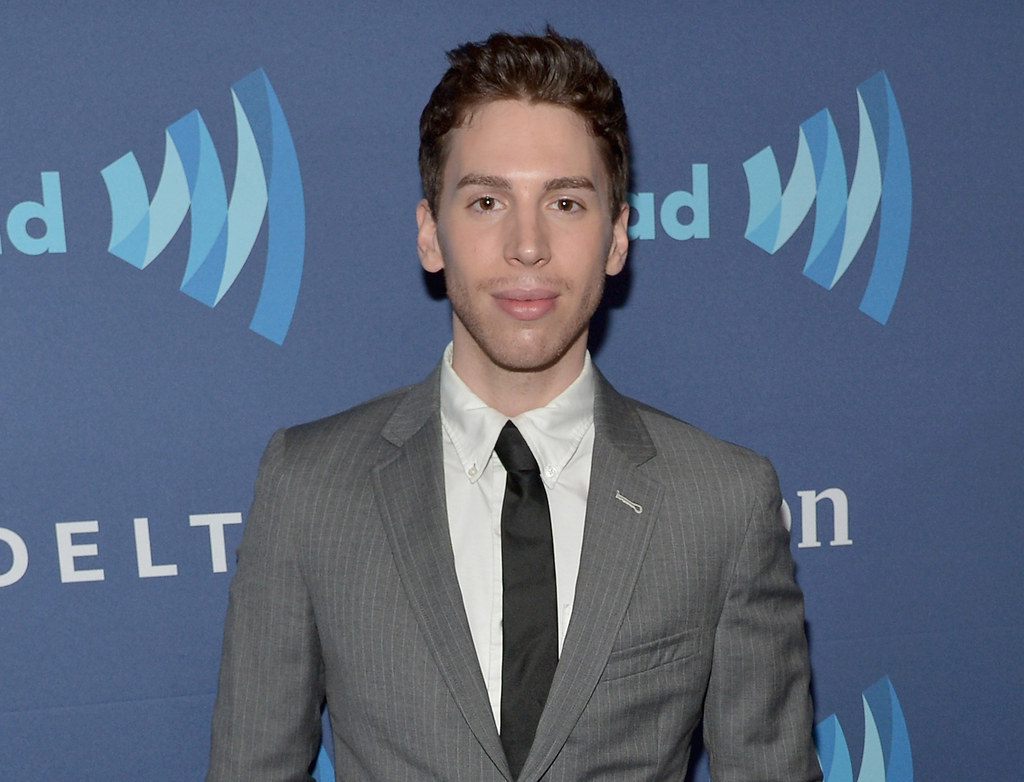 There are few similarities between the 25-year-old Canadian actor and his character: Felix's bombastic, in-your-face nature stands in stark contrast to the reserved nature and pensiveness that permeated every thought Gavaris expressed over the course an hour-long lunch with BuzzFeed News at Fat Dog in Los Angeles. And Gavaris' heavily reblogged Nerd HQ speech was the result of fastidiously educating himself on topics before speaking about them and, perhaps more significantly, finding the confidence to proudly take a stance — something Orphan Black has played an integral role in.
He can even pinpoint the particular Season 2 moment that forever changed him: when, in Cal's (Michiel Huisman) cabin, Felix says, "There's no place for me here." A seemingly innocuous line, but one that resonated deeply for Gavaris.
"I get emotional every time I talk about it because that is obviously something incredibly personal. I have felt for most of my life that there is not a place for me," the actor said. "That was a great deal of my childhood. There was never a place for me at the lunch table; there was never a place for me in the halls. I was bullied very badly. That feeling of rejection and being left behind is so familiar to me, when [Felix] said that, there was no way to stop me from revealing that I knew something about what that felt like."
But that scene in Cal's cabin changed everything. "That scene was the beginning. That was the 'Oh fuck,'" Gavaris said. "That was the door. That was the entrance. That's when I knew it wasn't about performing, it wasn't about mechanics; it was about having an experience and the cameras just happening to catch it. The prospect of those experiences is why we [act]. The prospect of the moments where we go, 'Oh wow, I didn't know I was going to do that.' When the scene really works, you're swept away. The scene plays you. You're not there. You're not in control. Half of what you're doing doesn't make sense. You're telling a story with your instincts, your experiences, your impulses, your unbridled and uninhibited impulses; you're telling a story with all those different things, and that's what you hope for. That's what I hope for with this show: more and more experiences that reveal something about me, to me, that I didn't know."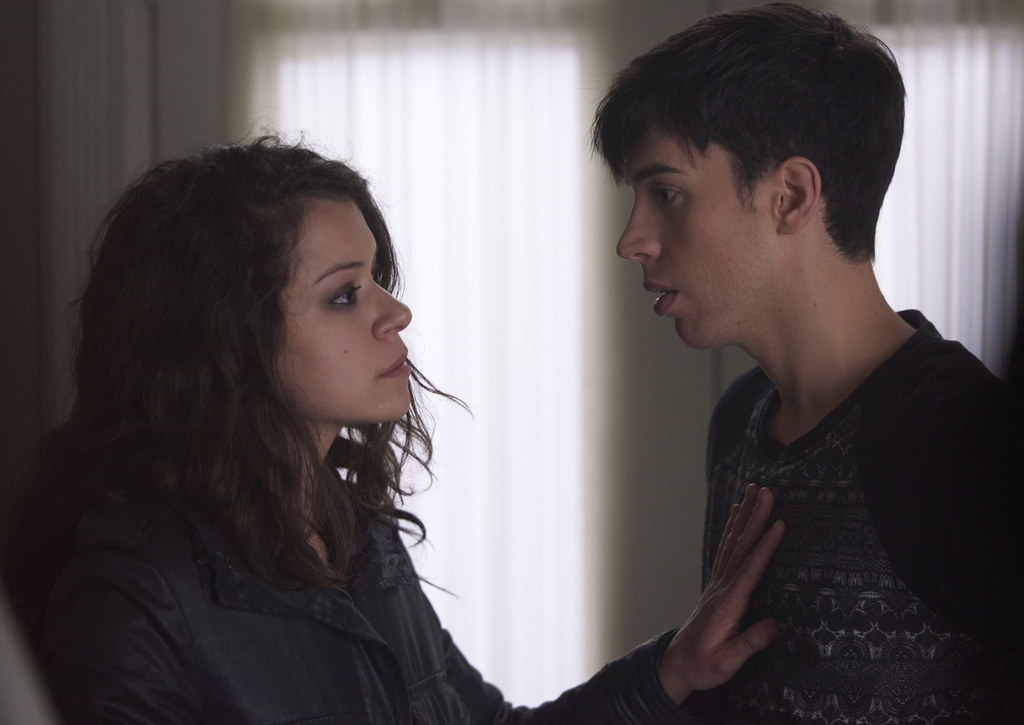 With the current third season of Orphan Black, Gavaris' life experiences, for the first time, informed Felix's evolution as opposed to the other way around. "I was leaving behind my life in Los Angeles, I was leaving my friends, I was going to a place in the middle of winter that was very cold and when we're shooting outside there are uncomfortable conditions to work in," Gavaris said of making Toronto his temporary home during production. "It's a wonderful job, but I couldn't ignore the fact that part of me was a bit sad to leave one life to go into another — as exciting as that other life may be. I knew that sadness wasn't going anywhere; I wasn't going to be able to hide that."
"So I thought, If I can't change what I'm feeling, this is exactly how the character is going to feel this year, because that seems to be the only place of authenticity that I can work from and anything other than that is going to be a lie," he continued. "For me, acting is not about lying. Yes, you're playing pretend, we're very aware that none of it is real, but it's a series of psychology tricks to get your brain and body to believe that what's happening is real. And when you believe it, you share a great deal of yourself in the process, because you're sharing your own experiences, you're sharing your own feelings, you're sharing ugly truths about yourself — you know truths that are not always pleasant to reveal, you know something about selfishness, ego, narcissism, psychosis, anger, rage, and on the other end of the spectrum, you know something about love and joy and passion, and you get to reveal all of those things too."
The result of his deeply personal, vulnerable choice was on full display in the Season 3 premiere when several characters, most notably his sister Sarah (Tatiana Maslany), brushed off Felix's pleas without a second's hesitation. "As autonomous and independent as he is, I think there's a real danger for him in that family unit falling apart," Gavaris said of the show's modern family that consists of Felix, Sarah, her daughter Kira (Skyler Wexler), and their foster mother Mrs. S (Maria Doyle Kennedy). "They've been on the outs before, but there's always been that assurance they'll come back together. Now there's a real fear that … all is really lost. So that was a discovery I made about him that I wasn't aware of. I didn't know his family was that important to him."
Gavaris is still discovering new truths about his character, and, by extension, himself. And he's incredibly grateful that his three years on Orphan Black have not only given him that opporunity, but also the chance to make a difference in the lives of those who watch the show.
"It's certainly a daunting prospect to have people look at me and say I'm a role model, because I'm so not perfect and I say the wrong thing more than I say the right thing," Gavaris said of becoming an object of devotion for the millions of Orphan Black fans, dubbed the "Clone Club." "But I'm always learning. And if you're doing the thing that's inclusive and loving and right, you'll always have a good defense if people do criticize you."
Orphan Black airs Saturdays at 9 p.m. ET/8 CT on BBC America.