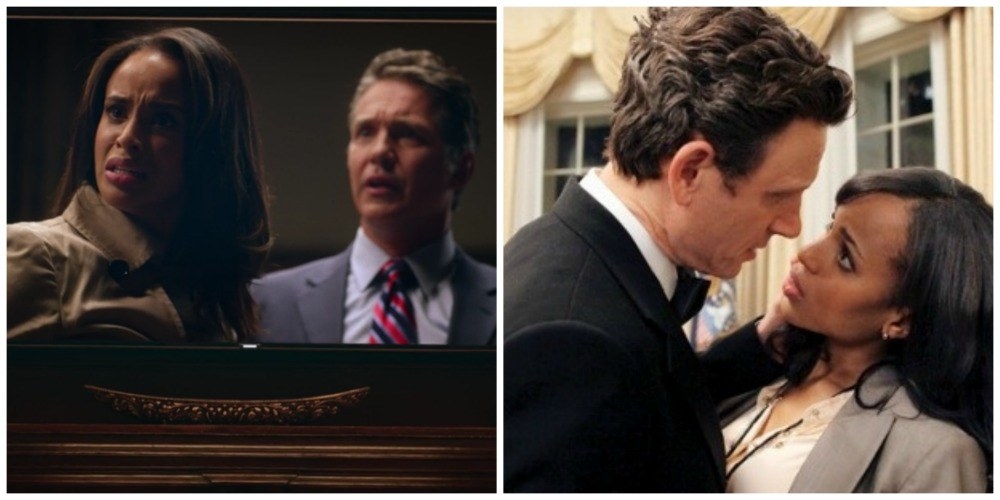 In a scene Scandal fans are incredibly familiar with, an assertive, beautiful black woman wearing a trench coat stands in the Oval Office talking to the president, who's white and who also happens to be her lover, but their relationship is forced to take a backseat to pressing world issues. The only thing is, that woman isn't Olivia Pope and this isn't Scandal — it's Defamation, the cheeky parody of Shonda Rhimes' hit ABC drama on the new Netflix series Dear White People.
"I don't know how Shonda is going to take that, but it's done with so much love," Dear White People creator Justin Simien told BuzzFeed News. "All of us are obsessed with this show about an interracial relationship, but no one comments on that aspect of the show because she's such a badass. It's a very weird and interesting part of us."
And Simien capitalizes on that intrigue with his parody. As a scandalous Defamation scene plays out ("Yes, Mr. President," the Olivia stand-in says as she falls to her knees. "I pledge allegiance to your cock"), life at Dear White People's fictional Winchester University has all but come to a grinding halt. The students are gathered around a television; they're screaming at the screen, having full-bodied reactions to what's unfolding before them, and leaving no emotion unexpressed.
"Every black person in America knows about that viewing party we've all had, that we've all been at, where people are talking to the screen and shit is going down," Simien said. "Half of the people are like, 'That seems a bit far-fetched,' and the other half are like, 'Shut the fuck up, she's wearing a white trench coat,'" he continued, affecting different voices for those two conflicting opinions. "I love that about black culture; it's both paying tribute and also kind of making fun because it is kind of funny."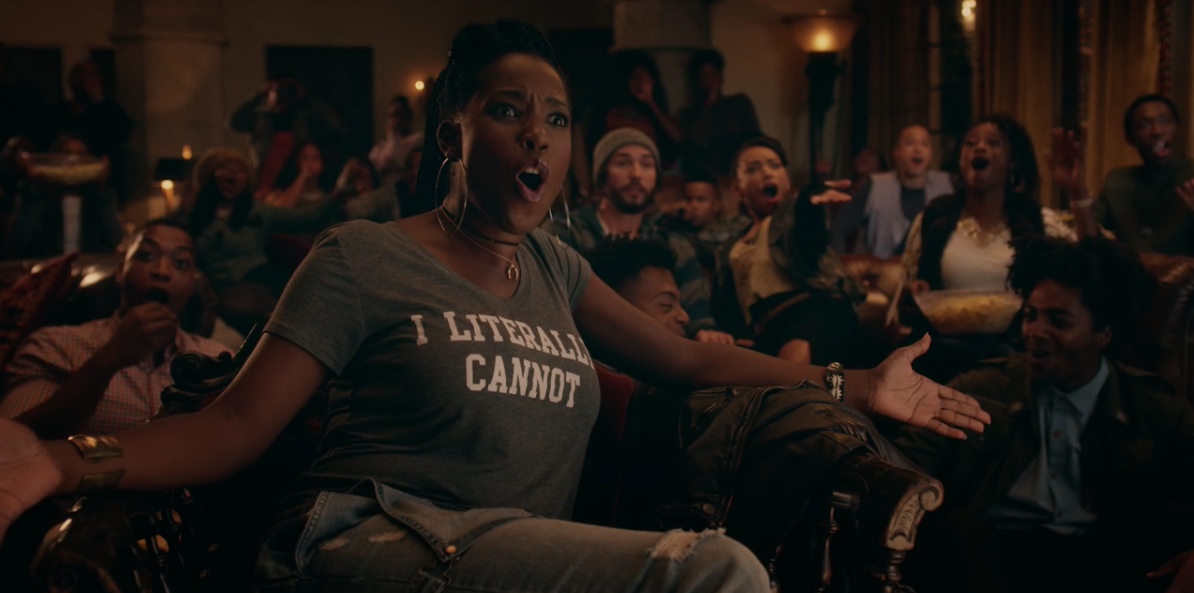 And that's exactly the approach Dear White People takes to its multiple parodies. In addition to Scandal, there's an Iyanla: Fix My Life send-up called Darica: Set Me Straight and a fictional black movie called Oh No She Didn't that the characters lament in an updated riff on an iconic scene from the 2014 Dear White People feature film that spawned the series. "That cannot be a real movie," one character reacts. "Those are our choices: cheap urban drama or tragedy porn," adds another.
"I'm both making a point about the images we see and the ways in which we see ourselves, and the characters we're allowed to project ourselves onto, but I'm also acknowledging that it's just fun and funny," Simien said about the show's fictional properties. (Though Dear White People just started streaming on Netflix on Friday morning, BuzzFeed News reached out to Shondaland to see what they think about Defamation.)
Should Dear White People get renewed, Simien promises there will be more Defamation in Season 2. "These are the things I think about, these are the references I make in my everyday life and if the show is going to be anything, it's gotta be true to me," he said. "Now it's just a thing. Everyone on the crew is obsessed with it. We all want to know what happens next on Defamation. We all want Darica to fix someone else's life. We're all into it now, so you'll see a lot more of that for sure."
Looks like there are no comments yet.
Be the first to comment!