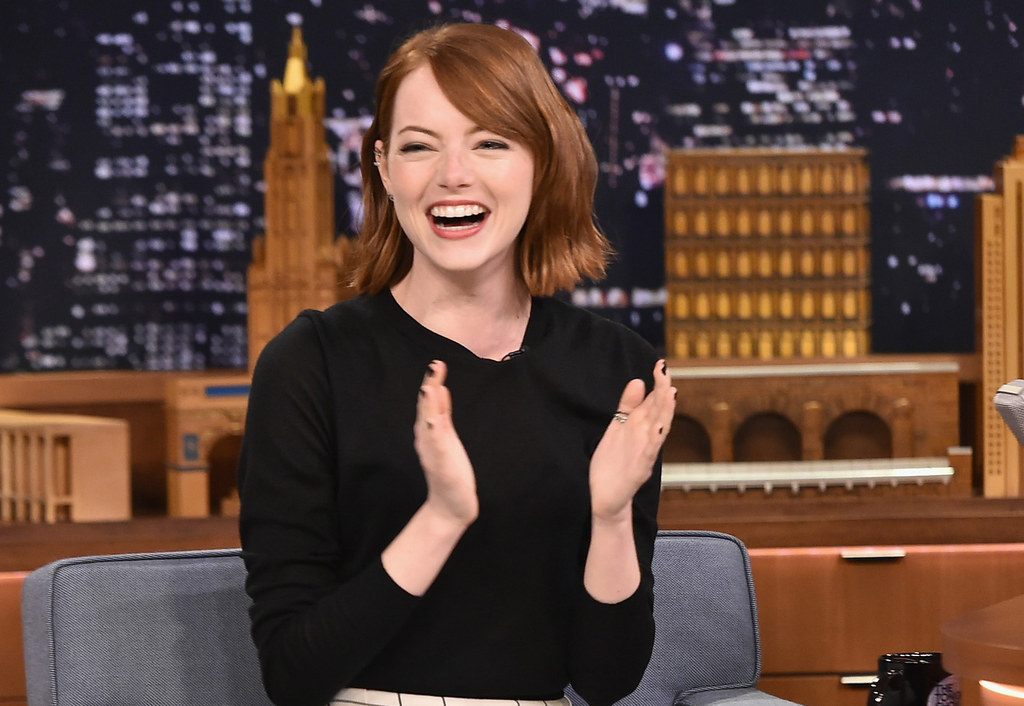 Emma Stone received her first Oscar nomination today — in the Best Supporting Actress category — for her performance as Sam Thompson, a recovering addict who is working as an assistant for her actor-director father (Michael Keaton) in director Alejandro Gonzalez Innaritu's Birdman.
Stone, who is on vocal rest (she's currently starring in Broadway's Cabaret), released the most wonderful, charming, adorable, and — well — Emma Stone-like statement about her first Oscar nom.
"Well, this is surreal. I am completely knocked out," she wrote. "Thank you to the Academy for this incredible honor. I am very proud and lucky to be a part of Birdman and can't believe it came to this. I am so f***ing excited. Are you allowed to say f*** when you're making a statement for the Oscars? I'm just really f***ing excited."
Or, her reaction in GIF form: