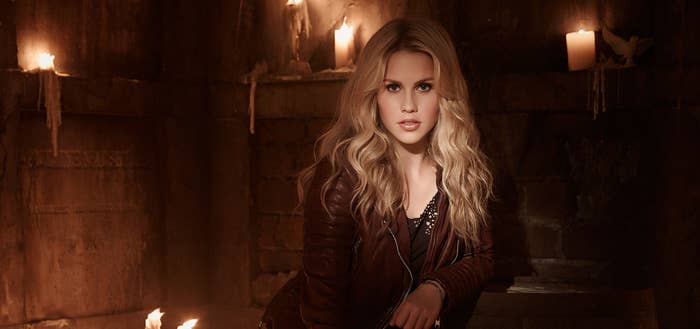 On March 11, BuzzFeed reported that Claire Holt had chosen to leave The Vampire Diaries spin-off, The Originals, after her 16-episode contract was up. At the time, Holt and creator Julie Plec chose not to comment, but now, both the actress and executive producer are breaking their silence, speaking exclusively to BuzzFeed, in order to squash inaccurate reports.
"It's ludicrous," Holt stated of reports that the writers had run out of ideas for her character and forced her out of the show. "I want to be very clear that they didn't run out of material, I wasn't pushed out, I wasn't fed up with Rebekah, I didn't quit mid-season, there was no drama, there was no rift between cast members; it really came down to the fact that I completed my initial commitment and made a life choice, not a career choice."
Holt's decision to leave, which she said solely stemmed from a desire to be back in Los Angeles with her loved ones, did not come easily. "This show has been so amazing for my career, and I've had such unbelievable material, it was just never my intention to be away from home this long," she said of the atypical route that brought her to The Originals, which began as a three-episode guest role on Season 3 of The Vampire Diaries, but quickly evolved into so much more.
"It was a tough choice that I didn't fully make it right up until the end, because I was enjoying myself so much. But three seasons later, I realized I hadn't been home to Australia in years, I hadn't seen my family, and I hadn't spent time with the people I loved," she explained. "But I want to make it so clear that this show has such a special place in my heart. I am so glad I was able to do The Originals, and I want to be a part of that family for a long time. I am simply looking at this as a temporary absence."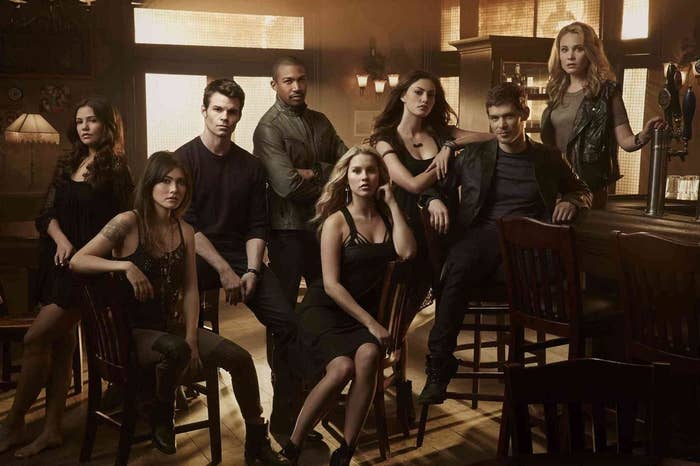 Echoing Holt's sentiments, The Originals executive producer Julie Plec told BuzzFeed that Episode 16, the aptly named "Farewell to Storyville," was definitely not the last fans have seen of Rebekah. Plec pointed to the recent return of long-deceased Mikael (Sebastian Roche), the Mikaelson patriarch, in flashbacks as a way Rebekah could appear on the show without invalidating her truce with Klaus (Joseph Morgan).
And she's not the only Mikaelson who might be popping up on The Originals: "The opportunity exists for all the family members to return because they have a thousand years of history," Plec added. "Especially Kol (Nathaniel Buzolic), who said very clearly on Season 4 of The Vampire Diaries that he had history with the witches of New Orleans. There's many stories to be told there for sure."
While Rebekah's departure is still being mourned by fans, Plec added that her exit ignites a series of events that leads directly to the explosive Season 1 finale.
"In ending Rebekah's journey, we opened up a lot of room in the final chapter of the season, which is really exploring all these different factions we've introduced along the way: the witches, the werewolves, the humans, Klaus playing all sides, and now Elijah stepping into that leadership role to keep some semblance of peace," Plec said. "You've got a lot of people who all want the same thing — control of the quarter — trying to play a dicey game of backstabbing and manipulation that won't end well."
Watch an exclusive scene from the next all-new episode of The Originals and the PaleyFest sneak-peek of what's to come this season!
Warner Bros
The Originals returns on Tuesday, April 15, at 8 p.m. on The CW.