It's been more than 15 years since Charmed, The WB's long-running series about the Halliwell sister witches, first debuted in October 1998. In its initial incarnation — which starred Alyssa Milano, Holly Marie Combs, and Shannen Doherty, who left the series after Season 3 — Charmed was a dreamy combination of Charlie's Angels and Buffy The Vampire Slayer with Prue (Doherty), Piper (Combs), and Phoebe (Milano) grappling with moral ambiguity while fending off the forces of evil and looking fabulous. (Well, at the time. The years have not been kind to the awful late '90s/early '00s lingerie tops, pastel-colored camisoles, and other trends they wore.)
After Doherty's exit, Charmed veered into slightly-absurd-yet-no-less-entertaining territory as Rose McGowan joined the show, playing the Halliwell's long-lost sister Paige — a necessary leap of logic required in order to reconstitute The Power of Three. The addition ushered in a wave of increasingly campy episodes; hours that saw Paige and Phoebe sport a series of progressively revealing and ridiculous costumes in the name of vanquishing.
Thankfully, the show's emotional core remained intact with the Halliwells' sisterly bond never waning in importance. In fact, the ties that bind actually became more prevalent in later seasons as Piper gave birth to two sons, and Phoebe struggled to figure out how "Happily Ever After" could fit into their magical lives.
In the eight years since Charmed came to an end, a few networks have attempted to recapture the show's magic — including a long-rumored, recently-aborted reboot — but no subsequent series have been able to replicate Charmed's success. (At 178 episodes, it's one of the longest-running, hour-long television series featuring all female leads, surpassed only by Desperate Housewives.)
So when Lifetime premiered Witches of East End in 2013, Charmed fans were understandably skeptical, especially since ABC's seemingly similar Eastwick had been such a massive misfire in 2009.
And while the show has a few fundamental similarities — Witches of East End revolves around the bewitched Beauchamp women: Joanna (Julia Ormond), Wendy (Mädchen Amick), Freya (Jenna Dewan Tatum), and Ingrid (Rachel Boston) — the show's aims are entirely different. Where Charmed was essentially a procedural with the Halliwells squaring off against a different supernatural creature every week, Witches of East End is much more serialized, with decidedly darker stories that span the entire season, and no "creature of the week" to be vanquished.
But the fundamental qualities that made Charmed so beloved are also front and center on Witches of East End, and the reasons outlined below are exactly why you should be watching!
At their core, both Charmed and Witches of East End are shows about family — albeit, genetically gifted broods of seriously stunning women with insanely flexible work schedules and magical powers. But because each show is smartly grounded in these relationships, which garner as much screen time as the special effects do, the action scenes have inherent stakes because, more than anything else, you care about everyone's survival.
2.
There are consequences.
The threat of death is meaningless unless important people die, and both shows drive that point home in their first seasons by killing off main characters: Andy Trudeau (T.W. King) dies trying to save the sisters on Charmed, while Adam Noble (Jason Winston George) is killed on Witches to balance the scales after Ingrid used magic to bring Wendy back to life.
By axing characters with romantic ties to leading ladies (Andy dates Prue, while Adam's a burgeoning love interest for Ingrid), both shows reinforce the chaotic nature of magic: It cannot be controlled and every choice has unpleasant consequences.
3.
Past lives are explored.
George Santayana famously said, "Those who cannot remember the past are condemned to repeat it," and both Charmed and Witches subscribe to that philosophy in a big way. The Halliwells rely on spells to visit past and future incarnations of themselves, forcing them to reconcile their earlier dirty deeds. The sum total of their travels teach the sisters that emotional evolution often comes with reincarnation.
Witches approaches time travel from a different perspective since Joanna is immortal, Wendy has (or, had, rather) nine lives, and Freya and Ingrid are cursed to be reborn every time they die. So, while the show is able to rely on a similar morality structure with Freya and Ingrid through the decades, Joanna and Wendy are either forced to make amends for bad past behavior or battle enemies who can't let go of old grudges.
Either way, both shows impart the lesson that our past will always be present in the future.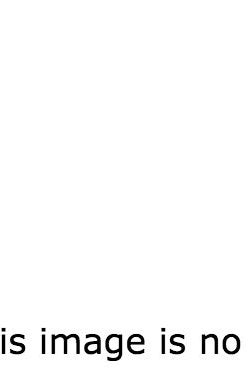 While some spells are exactly what they appear to be, much of the magic that permeates both shows serves to express the unconscious desires of the characters. And through that, each series utilizes dazzling visual effects that bring other worlds, unique species, and fantastical apparitions to life.
5.
The monsters are crazy cool.
The special effects and makeup teams for both shows bring some truly astounding creations to life.
6.
The men are very — very — hot.
Given the sheer beauty of both female-led families, it only makes sense that there's a revolving door of equally sexy men coming in and out of their lives (and bedrooms).
On Charmed, Winter played Trevor, one of Paige's many, many suitors, who gets dumped before the opening credits of the Season 5 episode, "Sam I Am."
On Witches, Winter gets a much meatier role as Dash Gardiner, a newly enlightened warlock with strong ties to the Beauchamp family and an unreliable ethical code.
In both instances, he bolsters the shows' respective hotness quotient.
So while Witches has a long way to go before proving it's worthy of permanent inclusion alongside Charmed in our TV-loving hearts, the first two seasons have thoroughly worked their magic.

Witches of East End airs Sundays at 9 p.m. on Lifetime.