1-Traveling on the Longest Highway in California
With a length of more than 650 miles, Route 1 stretches from the northern section of California to San Diego, and the highway allows visitors to travel through the Garrapata State Park and the Moss Landing Wildlife Area.
The road offers majestic views from cliffs that overlook the Pacific Ocean, yet if a driver gazes eastward, the individual will see forests that feature redwoods, picturesque valleys, numerous mountains, winding trails, pristine lakes and several waterfalls.
2-The Blue Ridge Parkway
This scenic road is situated between Staunton, Virginia, and Waynesville, North Carolina. The highway allows motorcyclists to travel through the Pisgah National Forest, which has an area of at least 512,000 acres and features particularly large valleys, many campgrounds and especially long trails.
Visitors may also drive on a winding section that is located within the Shenandoah National Park, and this part of the road is near the Peaks of Otter Recreation Area, several sizable lakes, numerous mountains that offer panoramic views and the James River.
3-Scenic Highways in Wyoming and Montana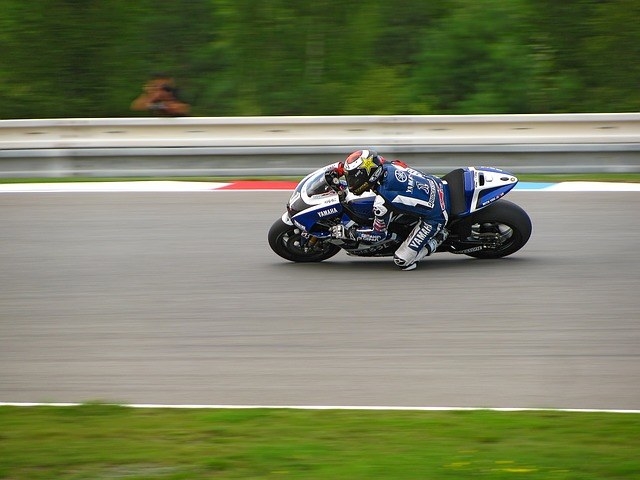 4-The Ozello Trail
Located in the western section of Florida, the Ozello Trail traverses a section of the Chassahowitzka National Wildlife Refuge, and this preserve contains at least 230 species of birds, 25 types of mammals, 50 species of amphibians and hundreds of manatees.
When traveling on the road, motorcyclists can enjoy picturesque views of the Gulf of Mexico, numerous lagoons and multiple streams. The Ozello Trail also offers access to many small islands and secluded beaches that are frequently visited by kayakers, surfers, campers and divers.
5-Driving Through the Bighorn National Forest
In order to reach this area, you should drive on Interstate 25 in Wyoming, and the beginning of the winding route is located in Buffalo, Wyoming. Motorcyclists can travel westward on Route 16, and the riders will see an especially large lake and numerous mountains with snow-covered peaks. Subsequently, visitors can drive northward on Route 31 before traveling eastward on Route 14.
The northern section of the route is located near Bighorn Lake, Medicine Mountain and Hunt Mountain, and if motorcyclists stop at Burgess Junction, Wyoming, the travelers can stay at a well-known resort or explore numerous large campgrounds. Typically, the highway is closed during the winter months.
6-Traveling on Route 36
This highway has a length of approximately 140 miles and is located in the northern part of California. The expressway features especially steep hills and sharp curves, and in many places, visitors may have to travel at a speed of less than 45 miles per hour.
Motorcyclists can drive through several sizable forests, and riders will see especially wide rivers, the Wilcox Oaks Golf Course, Dubakella Mountain and popular trails.
This post was created by a member of BuzzFeed Community, where anyone can post awesome lists and creations.
Learn more
or
post your buzz!
Looks like there are no comments yet.
Be the first to comment!