42 Canadian Cities Marched In Solidarity With Muslims
"Not another life. Not another mass murder."
Toronto was one of many cities across Canada that hosted a rally against "Islamophobia and white supremacy" on Saturday.

But they didn't just come to show solidarity. Rally organizers put forward a list of demands for the Canadian government to meet.
Among them was a request to condemn President Trump and the ban, opening the Canada-USA border to refugee claimants, and rescinding legislation that unfairly targets Muslims and refugees like the Zero Tolerance for Barbaric Cultural Practices Act and Bill C51.
"We are under attack on all fronts, especially those of us who live in the intersections of Blackness and Muslimness and are Refugees who are the first to be silenced, ignored or forgotten," read a part of the letter accompanything the demands. "Not another life. Not another mass murder."
Over 150 organizations have signed on to the open letter and list of demands.
In Toronto, the rally was held in front of the US consulate where speakers reiterated their list to chants from the crowd. Attendees also prayed for the six victims in the mosque shooting.
Sina and Alexandra came to the rally to oppose Trump's ban. Sina is a refugee and, he said, the Syrian war is getting lost in the politics. He also wanted to show up so that others see, "We're people too."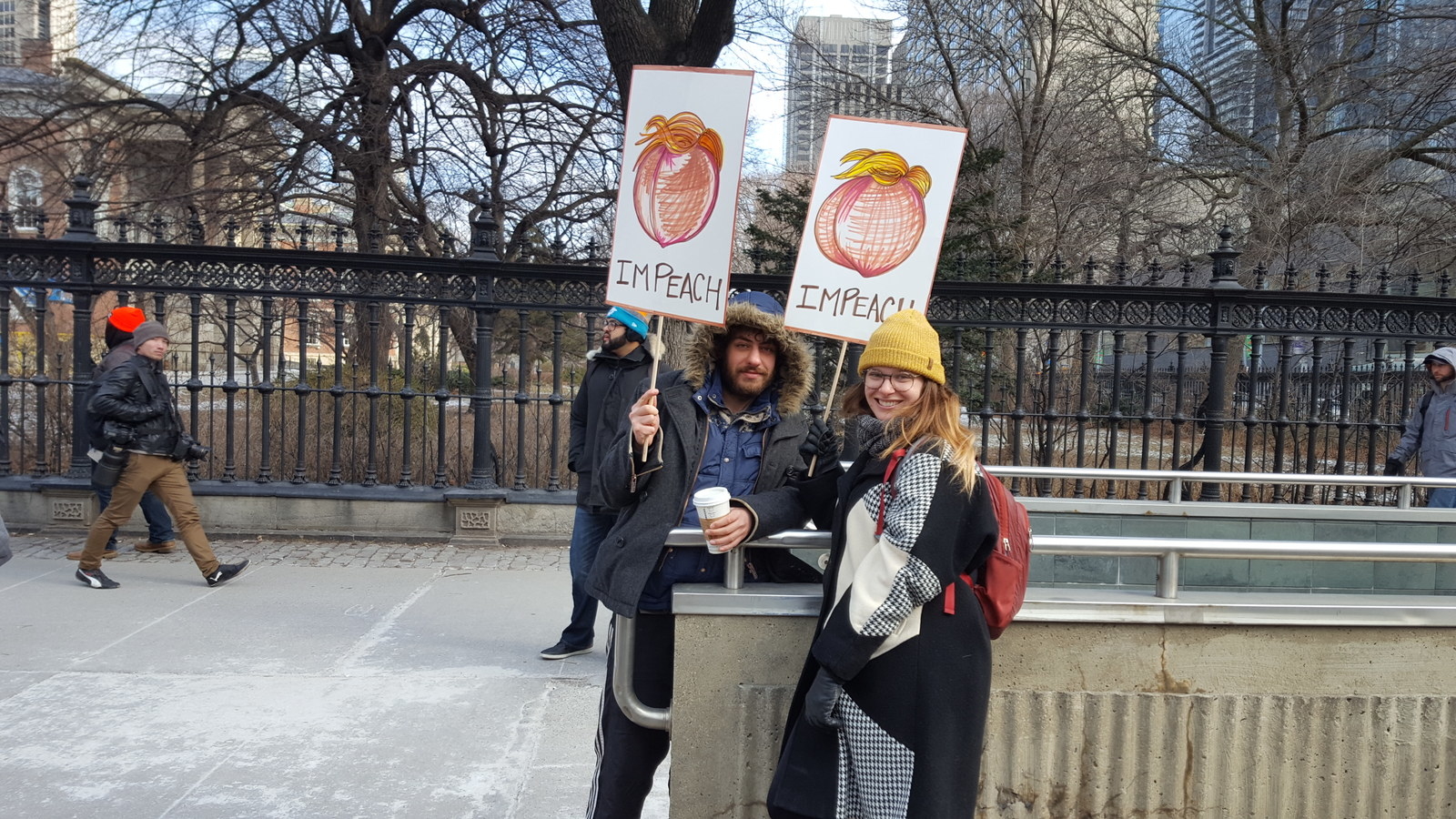 The woman holding this sign, Rebecca, is a family lawyer. She's been to the Women's March and Black Lives Matter protests.
Jessica came here because both to protest Trump and because she just found out her doctor's two-year-old baby is on the no-fly list.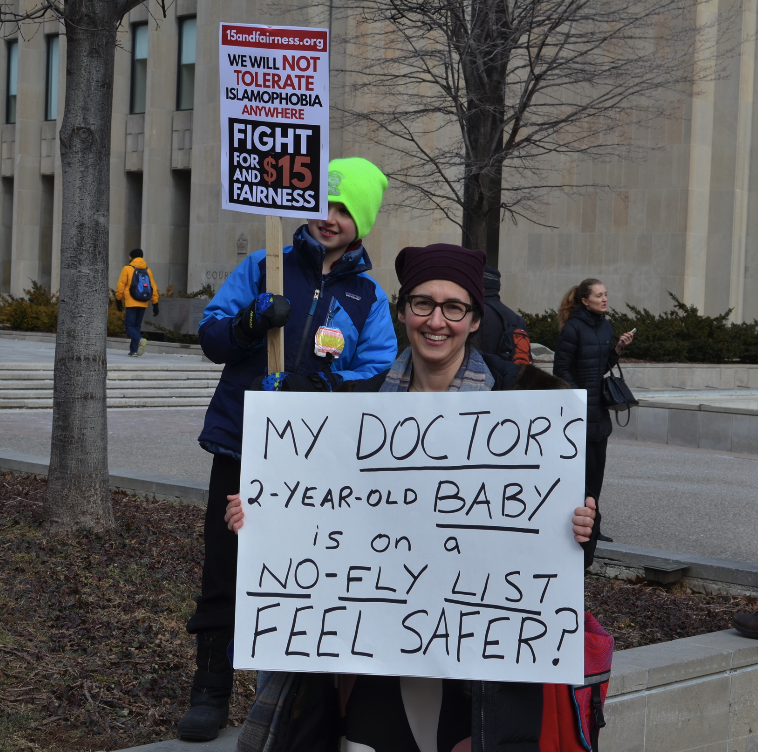 Tenika and Christina are here "because it's scary" and "we're just over it." They're uneasy over everything that's happened since Trump took office, they said, which is why they had to show up.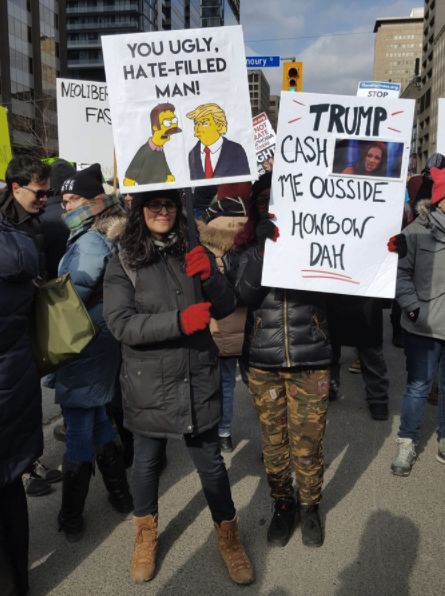 The signs ranged from funny ...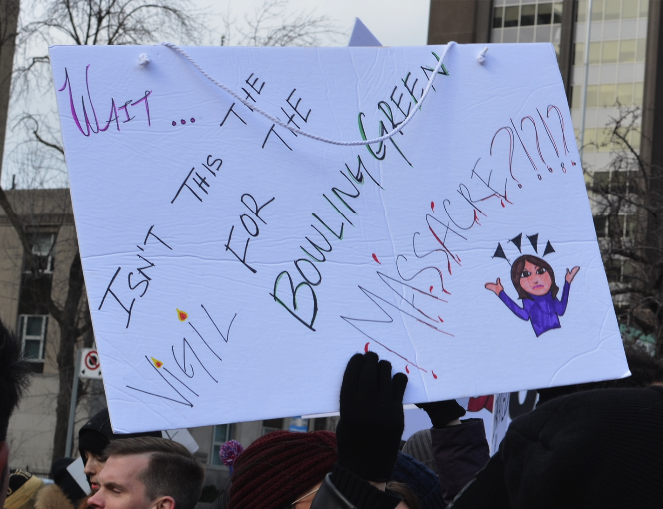 ... to sincere ..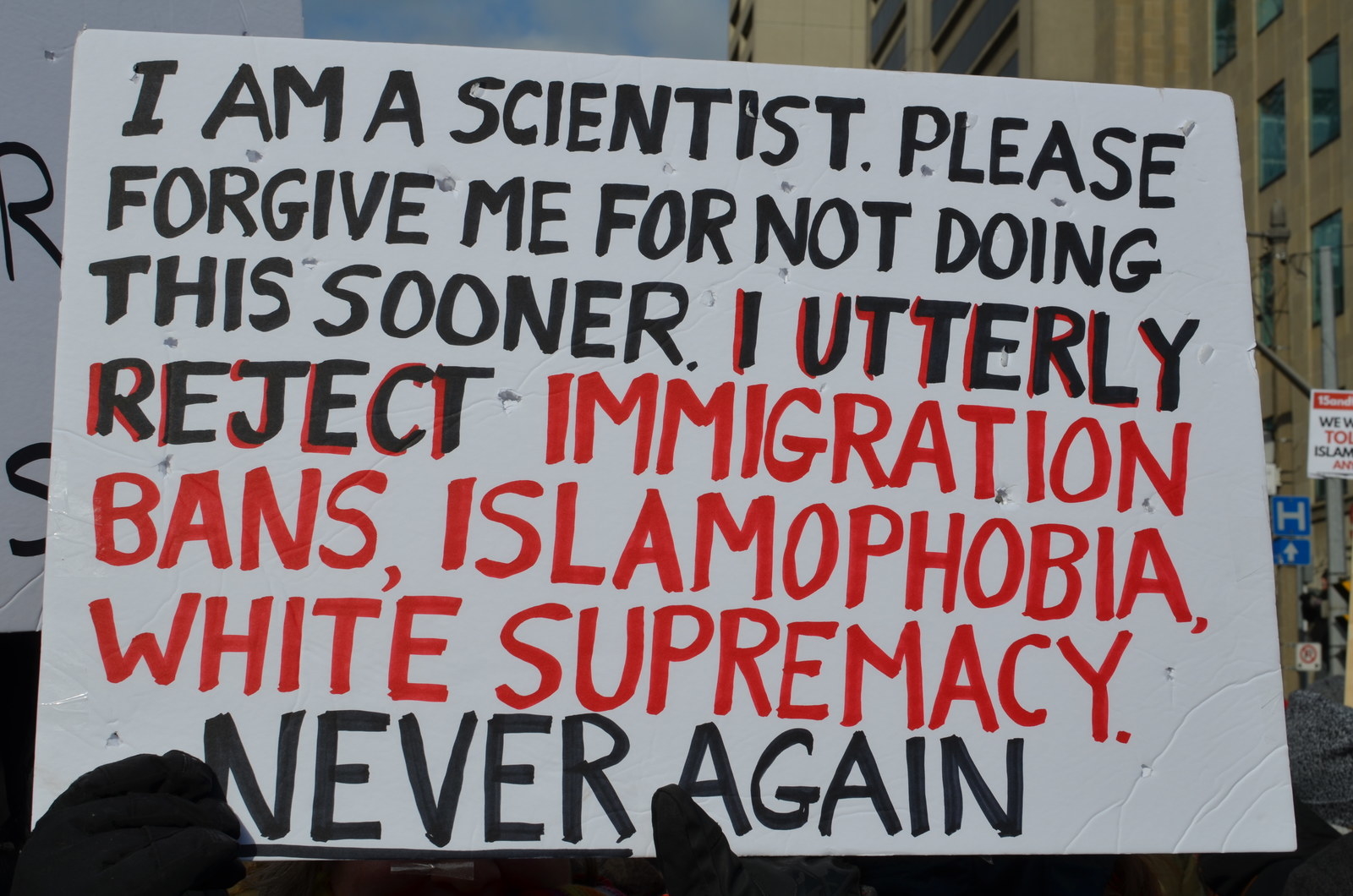 ... and elsewhere ...
... Muslims and allies stood together.