An old video of protesters chanting "Donald Trump, we love you" has resurfaced in the wake of the London attack. It's being passed off by Trump supporters as a recent recording.
Hyperpartisan outlets mislabeled the video as being filmed after the attack on Sunday, but that's not true.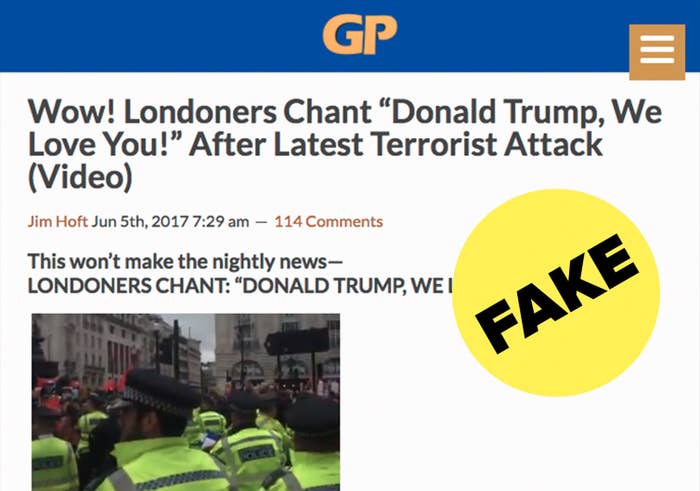 The Gateway Pundit, which often publishes inaccurate stories, was seemingly the first to pick up the tweet. Its story already has 5,500 shares, reactions, and comments on Facebook.
Other hyperpartisan outlets picked up the story from The Gateway Pundit, spreading the disinformation.

Many people are falling for it, tweeting messages like, "the mainstream media won't cover it."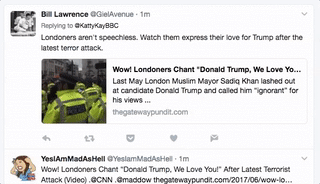 Jane Lytvynenko is a reporter for BuzzFeed News and is based in Toronto, Canada. PGP fingerprint: A088 89E6 2500 AD3C 8081 BAFB 23BA 21F3 81E0 101C.
Contact Jane Lytvynenko at jane.lytvynenko@buzzfeed.com.
Got a confidential tip? Submit it here.