Like many other cities across the globe, Toronto held a Women's March in solidarity with the March on Washington.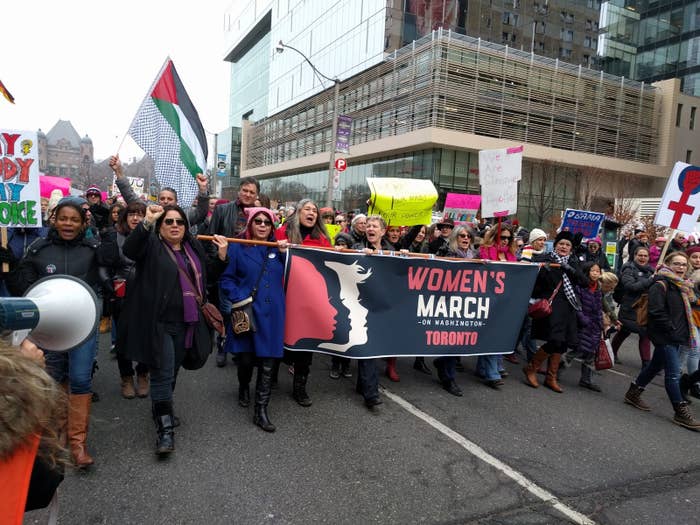 The organizers used the occasion to promote a $15 minimum wage, advocate for Indigenous issues, and stand up for equality.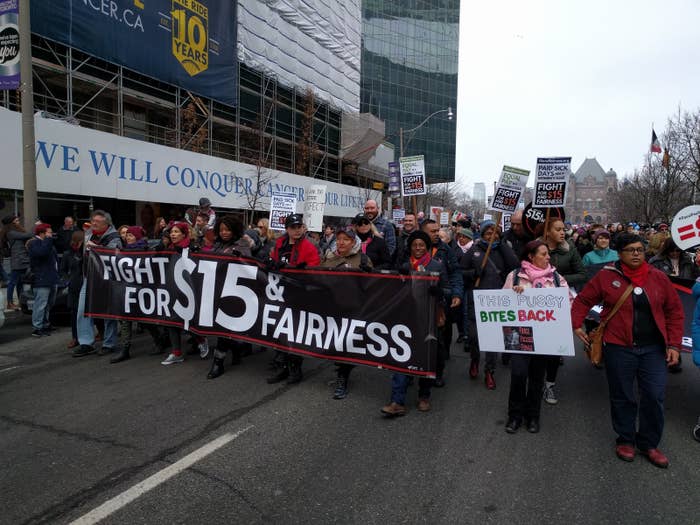 The crowd was an estimated 60,000 people, the organizers said. Here are some faces from that crowd.
1. Rahma and Yasmin, both 15, said this is their first time at a protest. They both have the same message: "Everybody deserves respect."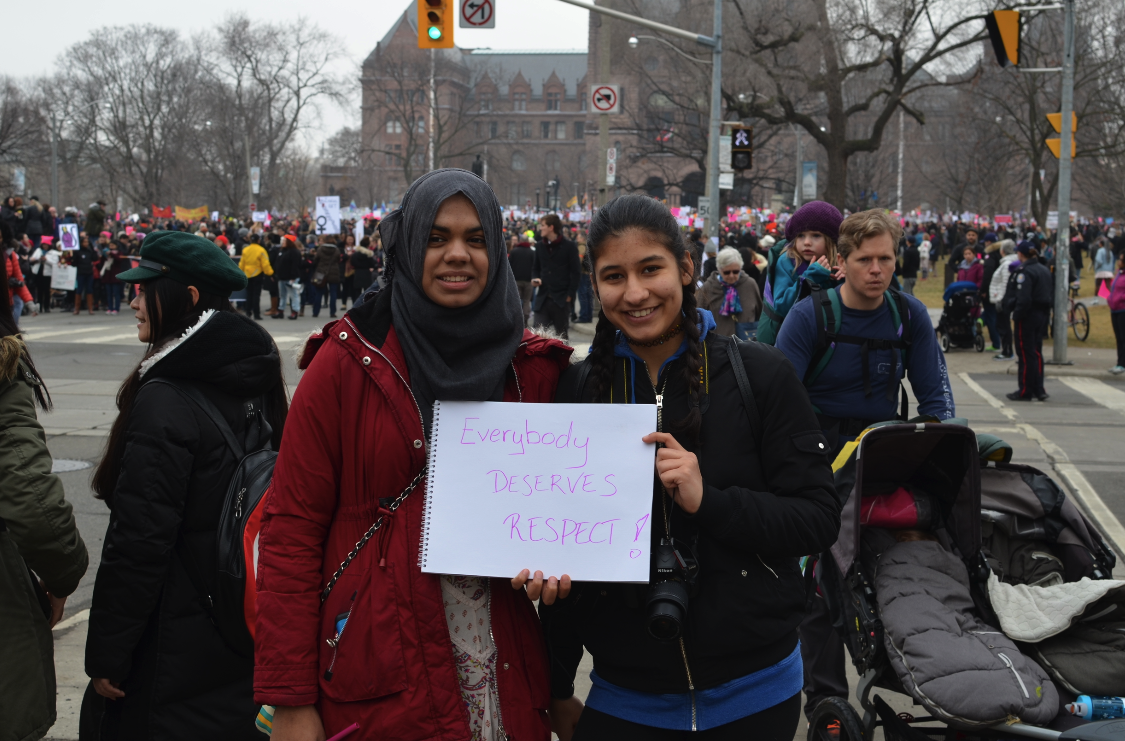 2. This group came to voice their opposition to Trump. Canra, 40, says her daughter was born this year, which made her even more worried for the political climate. "I want to feel better about the future," she said.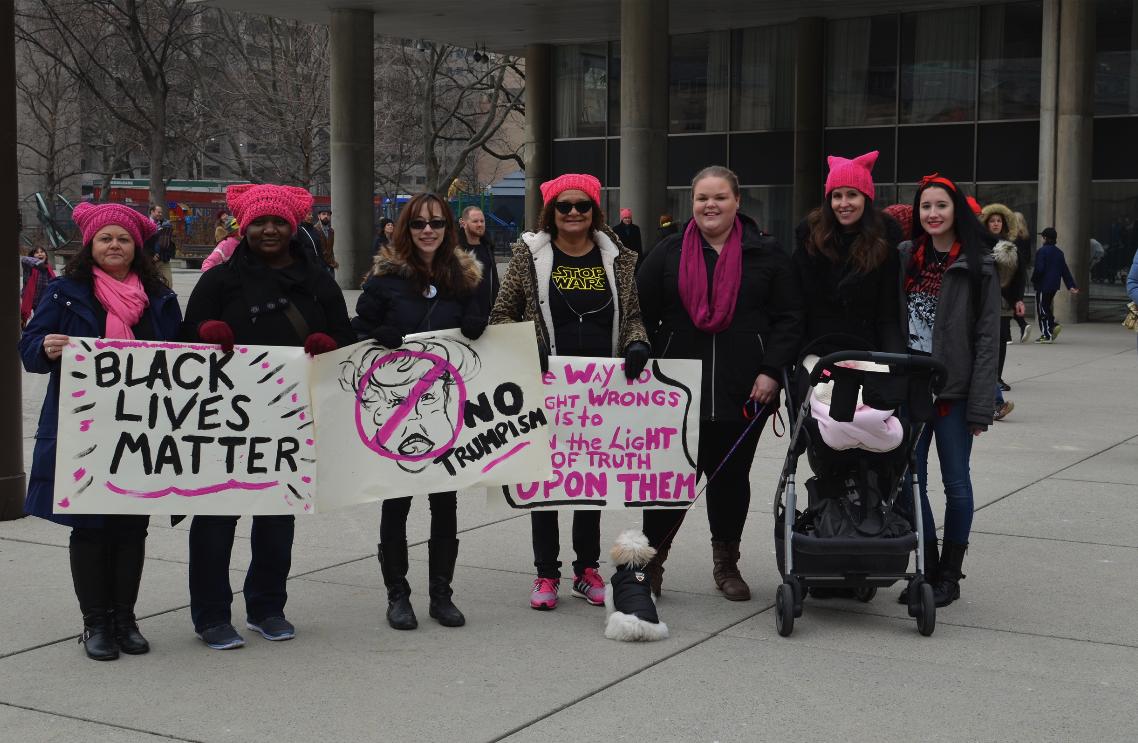 3. Hawaa, 56, was waiting for the March to arrive at Toronto City Hall. She's a seasoned activist, and she came out to support "women, children, minority, and democracy." She hopes the marches send a message to governments across the world.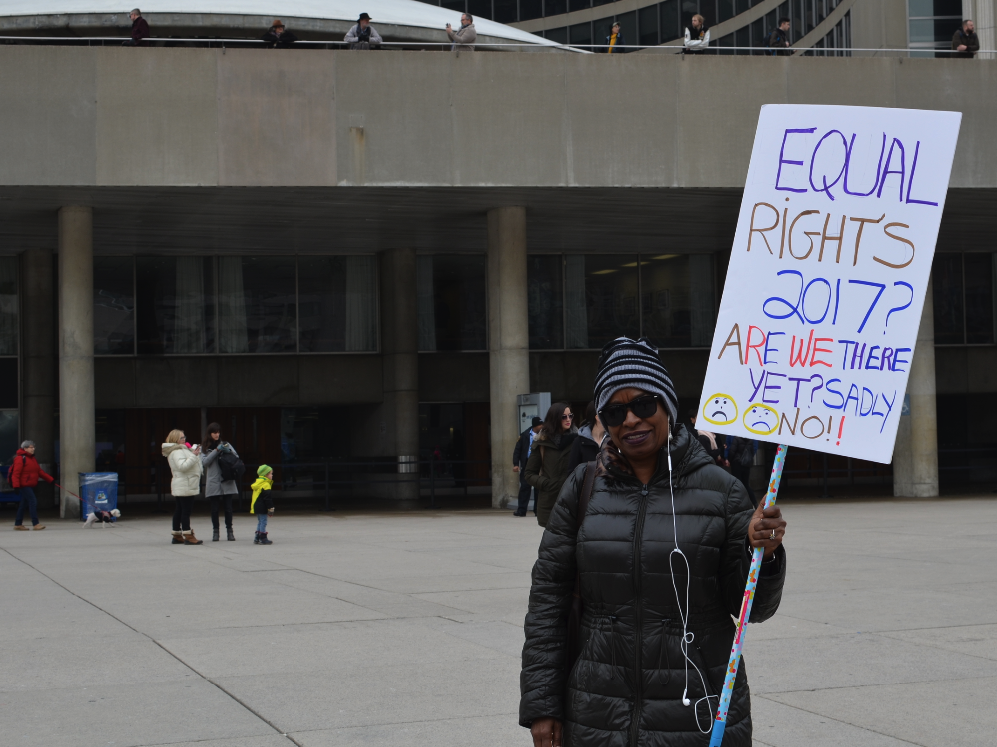 4. Nancy, 46, and her daughter Hannah, 20, were at the march to fight for clean water in their home town of Tottenham, Ontario. The white buffalo is a Native American symbol of big change to come, Nancy said.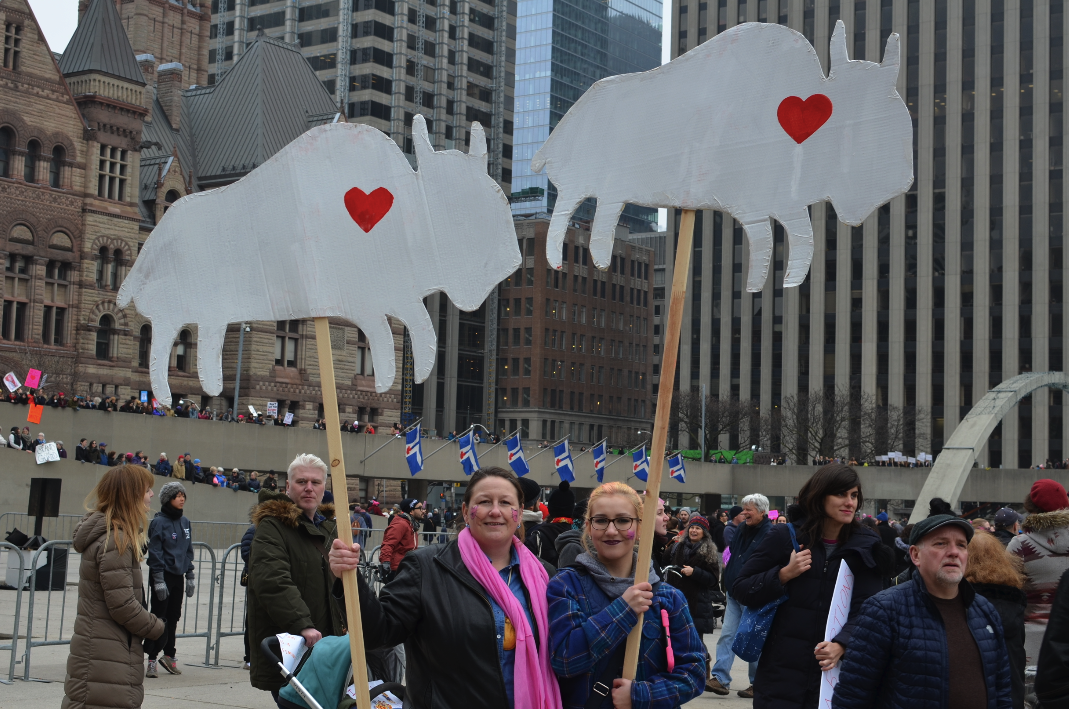 5. Diana, 56, said she's "afraid for women and racialized people, the environment, and the world." She wanted to make her voice heard by being present.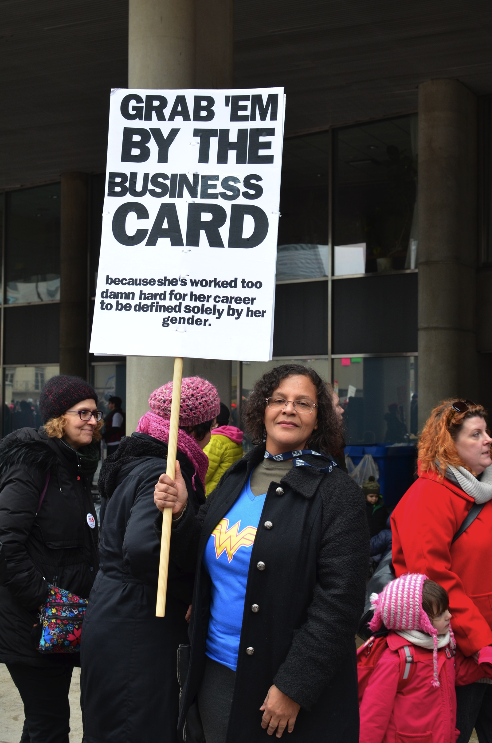 6. Jennenfrei and Alissa, both 28, said they felt they needed to be there. Jennenfrei said she wanted to "assert an Indigenous presence" and Alissa said, "the least I can do is support."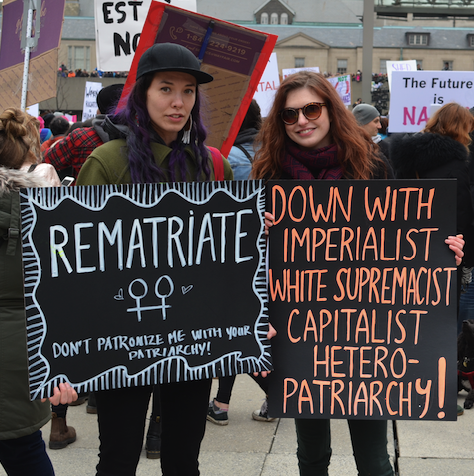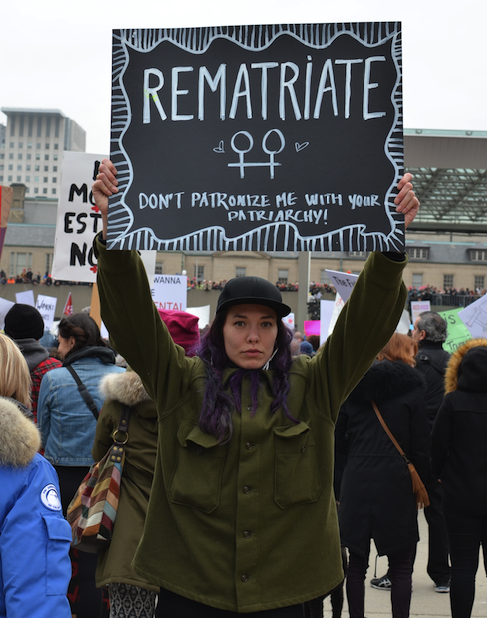 7. Diane, 52, and Les, 50, said they protested together when they were in college. "Yesterday I cried, and today I decided I have to do something," Diane said.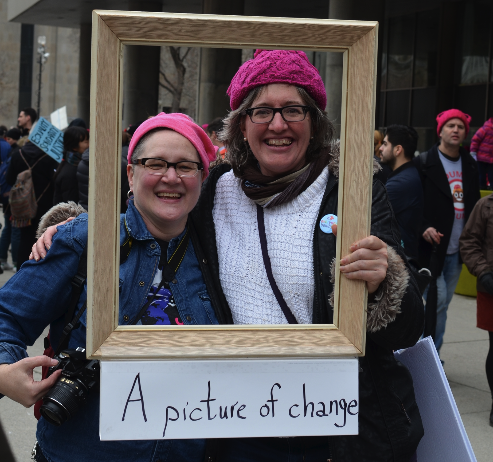 8. Caroline, 38, Melanie, 39, and Rebecca, 40, said they couldn't be anywhere else today. "This is about unity, not separation," Caroline said.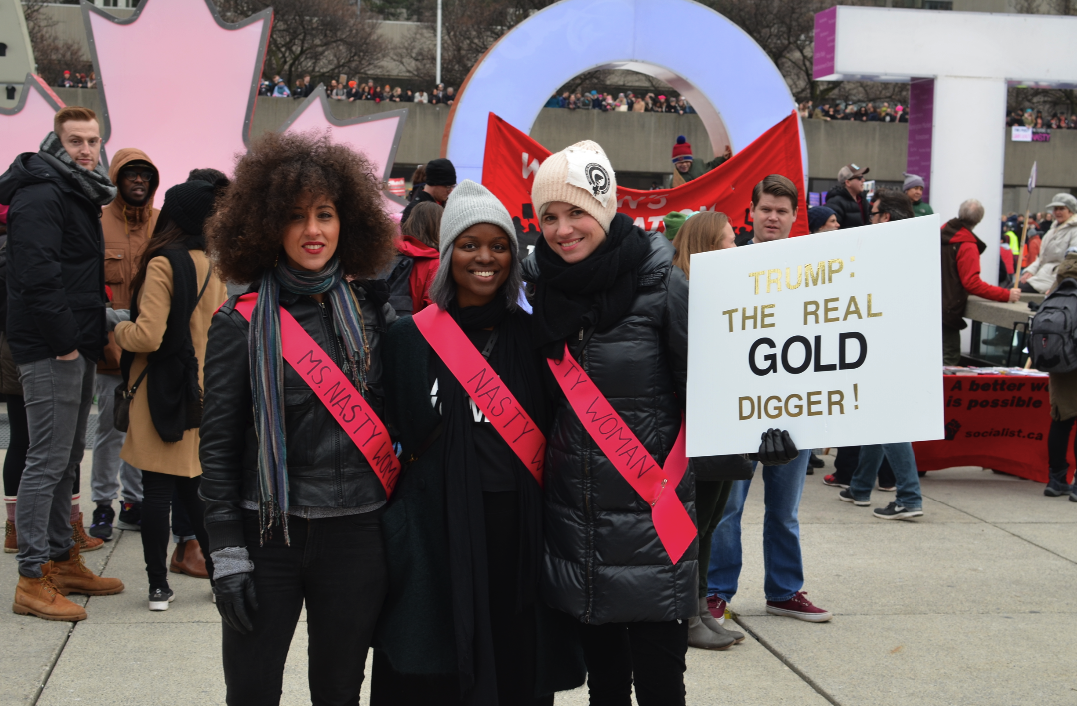 9. Chris, 30, said she had something else to do today, "but I couldn't not come." She is a volunteer with Planned Parenthood Toronto and she spent the March handing out affirmation cards.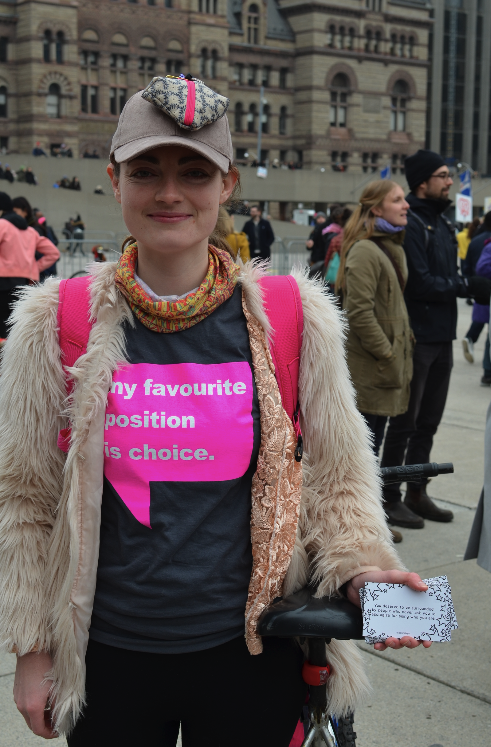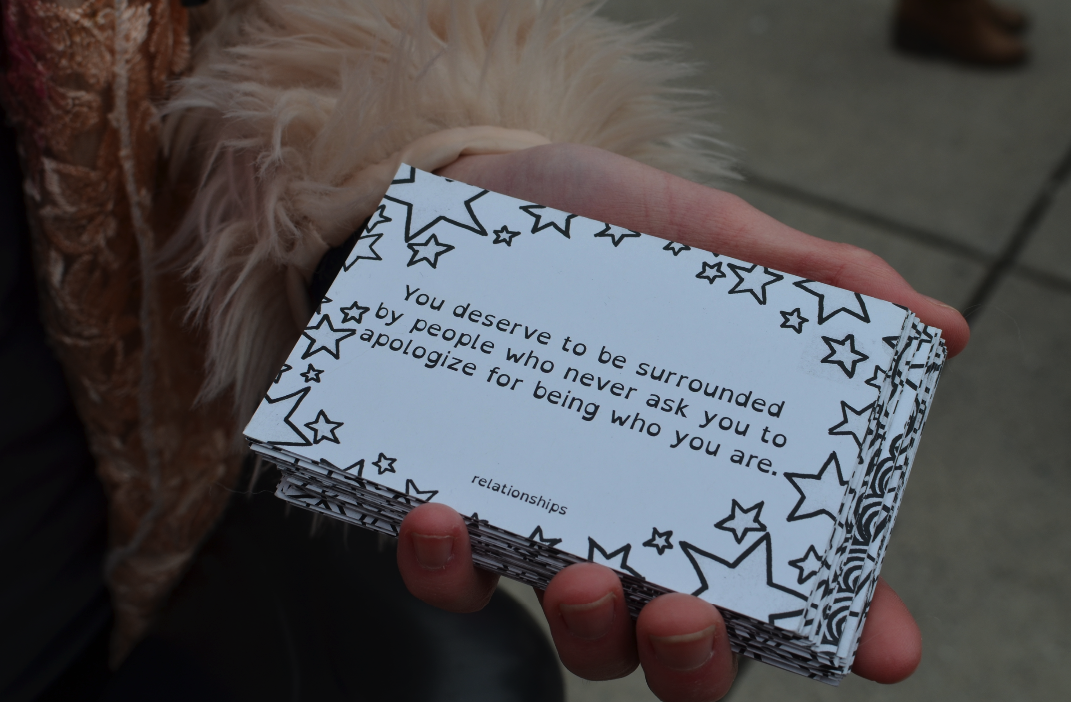 10. There was also a couple getting married.
11. Many tiny protesters...
13. There was a coffin...
...a textile sign...
... a wrecking ball ...
... and Wes, 52, a political cartoonist showing his solidarity.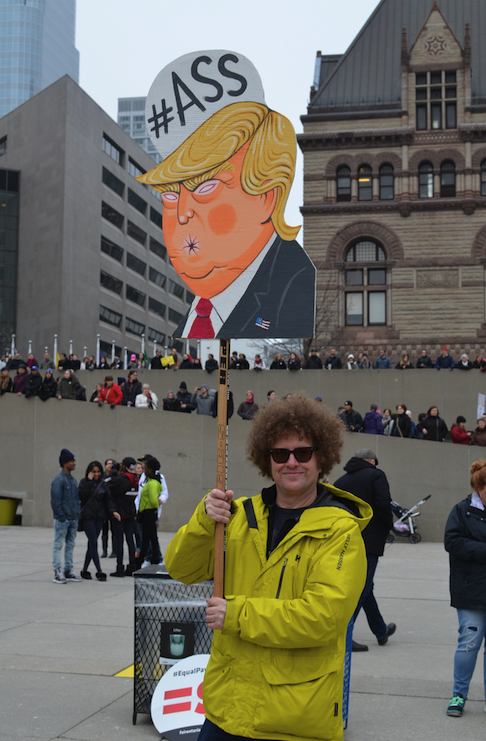 14. And on the way out, Toronto Women's March left its mark.