1.

Are these real ads from the Moscow airport?

Rachel Palermo / Via Twitter: @RachelEPalermo

When reached for comment about the airport ads, RT thanked the "troll armies that hacked the display screens for us" and warned that reporting on the ads could lead to being "accused of colluding with the Kremlin to promote its 'propaganda bullhorn.'"'

2.

The White House chef resigned because Trump has only eaten fast food for the last six months.

Getty Images

The story was published on a satirical news site, Politifact reports, and doesn't even include the chef's real name.

3.

In his final press conference, Obama said America owes him a "debt of gratitude."

Conservative Daily Post

The six-month-old article was recently reposted by a handful of conservative sites. Even six months later, the article fails to provide evidence Obama said the US owes him a "debt of gratitude," Snopes reports.

4.

Former FBI leader James Comey is having an affair with former DNC chair Wasserman Schultz.

freedomcrossroads.us

The website that published the post targets conservatives with fake news, Politifact reports, and there's no truth to it.

Fox News really did run a graphic that said, "Eventually we will get something done," Snopes reports. Trump was talking about the death of the Republican health care bill.

6.

A video shows an immigrant stealing from a Range Rover.

Mad World News

A handful of conservative websites said the man in the video is a "migrant," but the Metropolitan Police told BuzzFeed News he's a UK national.

The word "atheist" doesn't make an appearance in the book, Snopes reports.
If You Get 3/7 On This Quiz You're Getting Sucker-Punched By Fake News
You're getting sucker-punched by fake news.
Don't worry — it will get better. Do some reading and stay vigilant. Better luck next week.
You're a fake news pawtective!
You don't always get to the bottom of the story, but you sure know how to dig. Keep your ears perked and stay skeptical.
You're a fake-news-fighting pupperhero!
Congratulations, you're unstopupble. Nothing can beat your BS-detecting instincts. But keep your nose to the ground. Fake news is always around.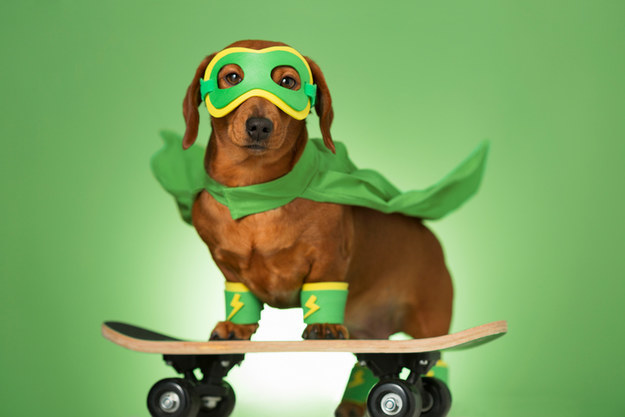 Jane Lytvynenko is a reporter for BuzzFeed News and is based in Toronto, Canada. PGP fingerprint: A088 89E6 2500 AD3C 8081 BAFB 23BA 21F3 81E0 101C.
Contact Jane Lytvynenko at jane.lytvynenko@buzzfeed.com.
Got a confidential tip? Submit it here.