It took 21 years for me to discover my natural hair texture.
My first attempt at going natural came in 2009. After dodging my Dominican hair stylist, I traded my relaxed tresses for box braids. This was a big deal as I visited Paulina almost weekly for a wash and set, or a relaxer when an inch or two of new growth came in. Out of all the stylists I've had, she took her time with my hair and didn't burn, fry, or break my tresses. But relaxers took a toll on my hair -- yep, I have the chemical burns on my scalp to prove it. She was, however, extra careful from the moment she applied the oil to my scalp pre-relaxer, until she wrapped it in a doobie.

When I went away to school, our regular appointments changed. However, Paulina knew I'd make a visit as soon as I returned back to the Bronx. She cared for my hair for years and was the one person I trusted to do it justice. I knew, though, she wasn't a fan of natural hair. For me to fully commit to my decision, I'd have to stop seeing her.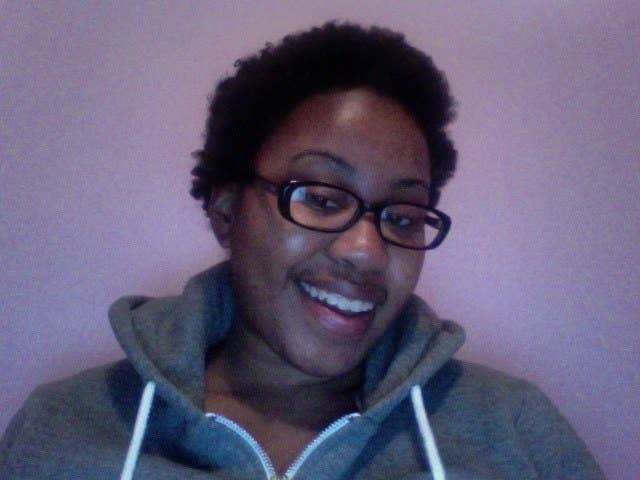 It was short lived though, because as the half-afro-half-straight hair combo became more and more unmanageable, I decided I didn't have the time to work with my texture. As college student on a tight budget, I didn't know which products would work and which styles best suited my texture. The hour spent in the shower carefully detangling my natural hair while not pulling out the straight, relaxed pieces became too much. So, I ended up right back in Paulina's chair. While she was happy to see me again, within minutes of leaving the salon with my fresh relaxer, I regretted my decision. I wished I was more patient with myself and the process of going natural.

It took another year, but I was finally done putting crema on my hair and did the big chop in 2010, a few months after graduation. I knew if I didn't make the decision to cut off my relaxed hair, I might fold. Searching the web, I found a natural hair salon close to my job, made an appointment and sat in the chair, watching the stylist clip away at my hair and what it represented to me. I realized, for me, it was more than just hair. I clung to straight hair because although it wasn't my natural texture, it was the bridge to my Latinx identity. As a visibly Black, Honduran-American of Garifuna descent, my Blackness was never a question, but my Latinidad was always up for discussion.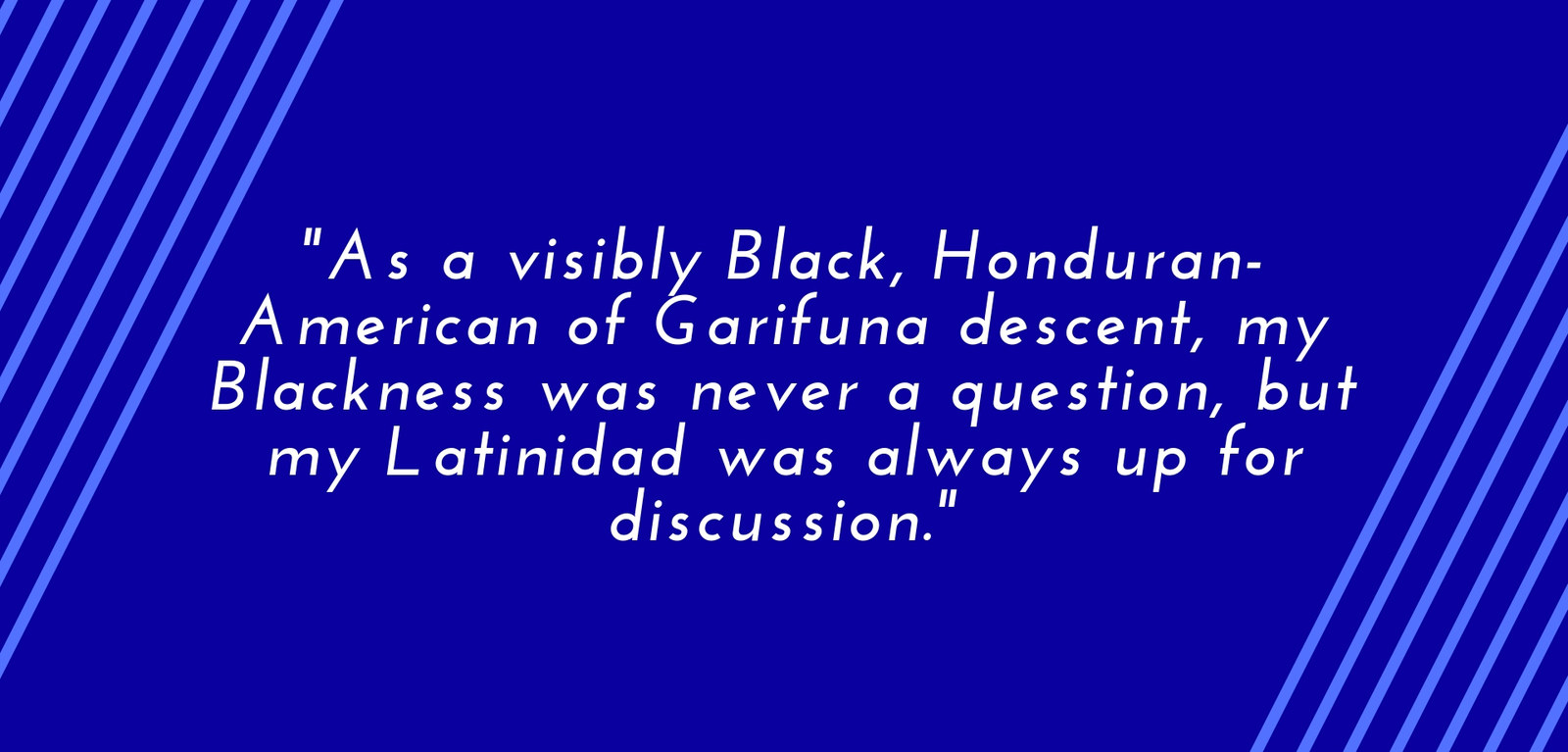 When I was 12 years old, I finally convinced my mother to allow me to get a relaxer. Many of the Latinas in my friend group already had straight or wavy hair, and fellow negritas or afro-caribeñas were getting their hair hot combed or relaxed. I, too, wanted to have straight hair. I was over wash day. It typically happened on Sundays, and my mom would wash, condition, braid to air dry or blow dry, then braid into a style. While I can appreciate the memories of that time now, I hated it as I was growing up. I was ready for a "more mature look" and, for me, that meant bone straight hair.

After getting the relaxer, I felt the shift in the way people treated me. When I met people for the first time and I mentioned my Latinx roots, it was more believable because of my shoulder-length straight hair. I was once told, "I can tell you're Latina because of your hair." Letting go of my straight hair forced me to revisit my identity and address deep-rooted beliefs that were directly connected to Eurocentric beauty ideals and effects of white supremacy. I had to combat anti-Blackness and the age-old belief in our community that big, curly and afro-textured hair is "pelo malo" (bad hair).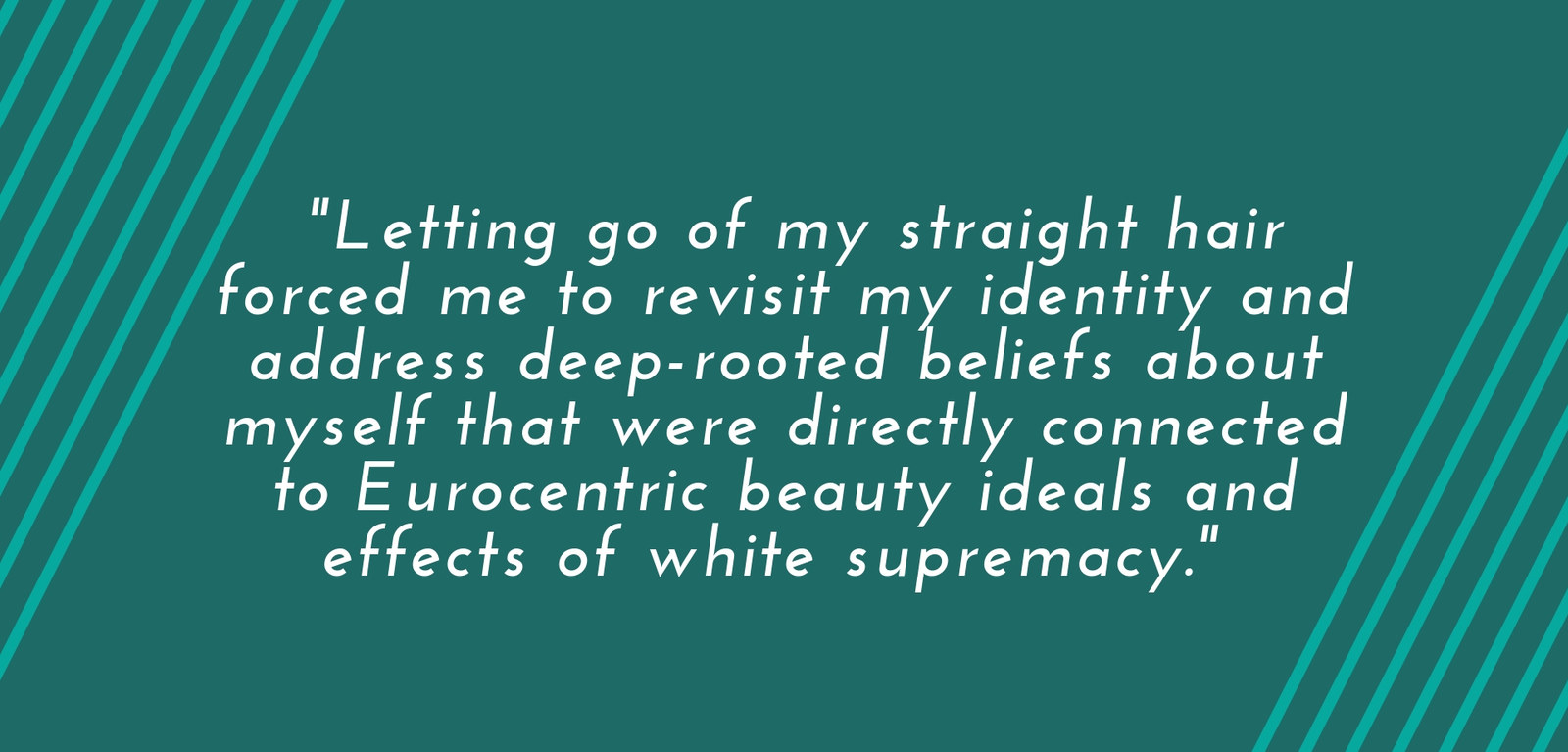 Unpacking these beliefs took time, and for so long, those beliefs felt like truths during my salon visits. After relaxing my hair, I never missed a weekend visit to the Dominican salon for a blow out, wash and set, or touch up on my relaxer. With their misinformed comments, the stylists made it clear that I didn't have the ideal hair texture and it needed to be tamed through chemicals or extreme heat. I've blocked most of the commentary from my mind, but it wasn't uncommon for my hair to be referred to as "difficult" or "rough." As an impressionable teenager, hearing people describe my hair in that manner was so hurtful. Little did I know, I still carried those comments and unhealthy views of my hair years after my big chop.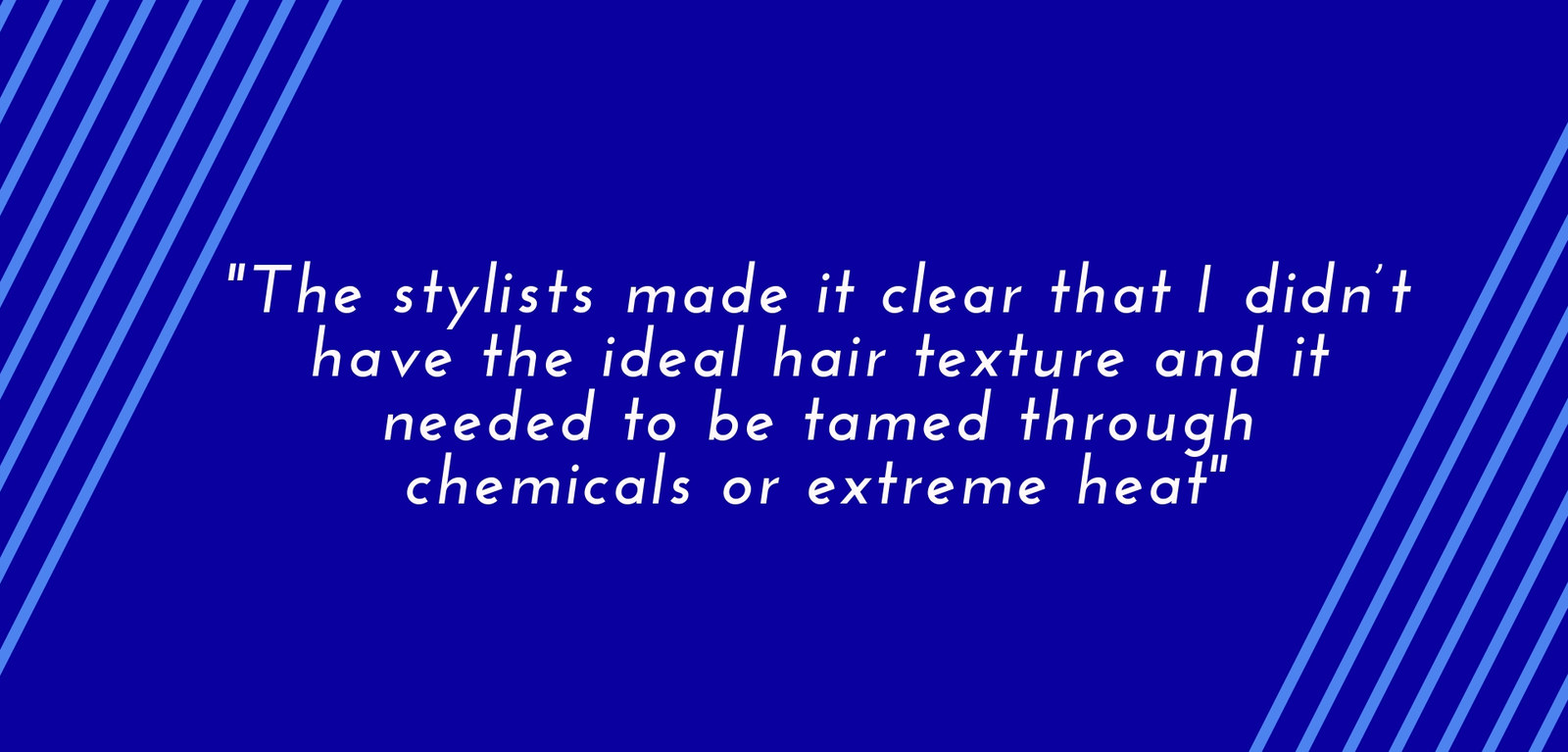 I started the process of accepting my natural hair two years ago when I got a haircut at DevaChan. I was asked to arrive with my hair in its natural state — no product, no style. I arrived with my hair in a wrap to hide my shrinkage and tightly-coiled hair. As the queen of twist-outs, this was a rare occurrence. My stylist asked me why I came with my hair wrapped, and as I listed off the many reasons, he interrupted me said "don't do that." He thought my hair was beautiful, which was something a stylist had never told me before.
But despite having been natural for six years at that point, I still wasn't 100% comfortable with my texture. I had a vision of the perfect curl pattern that failed to include my own. That manifested in my obsession with finding products that defined my curls.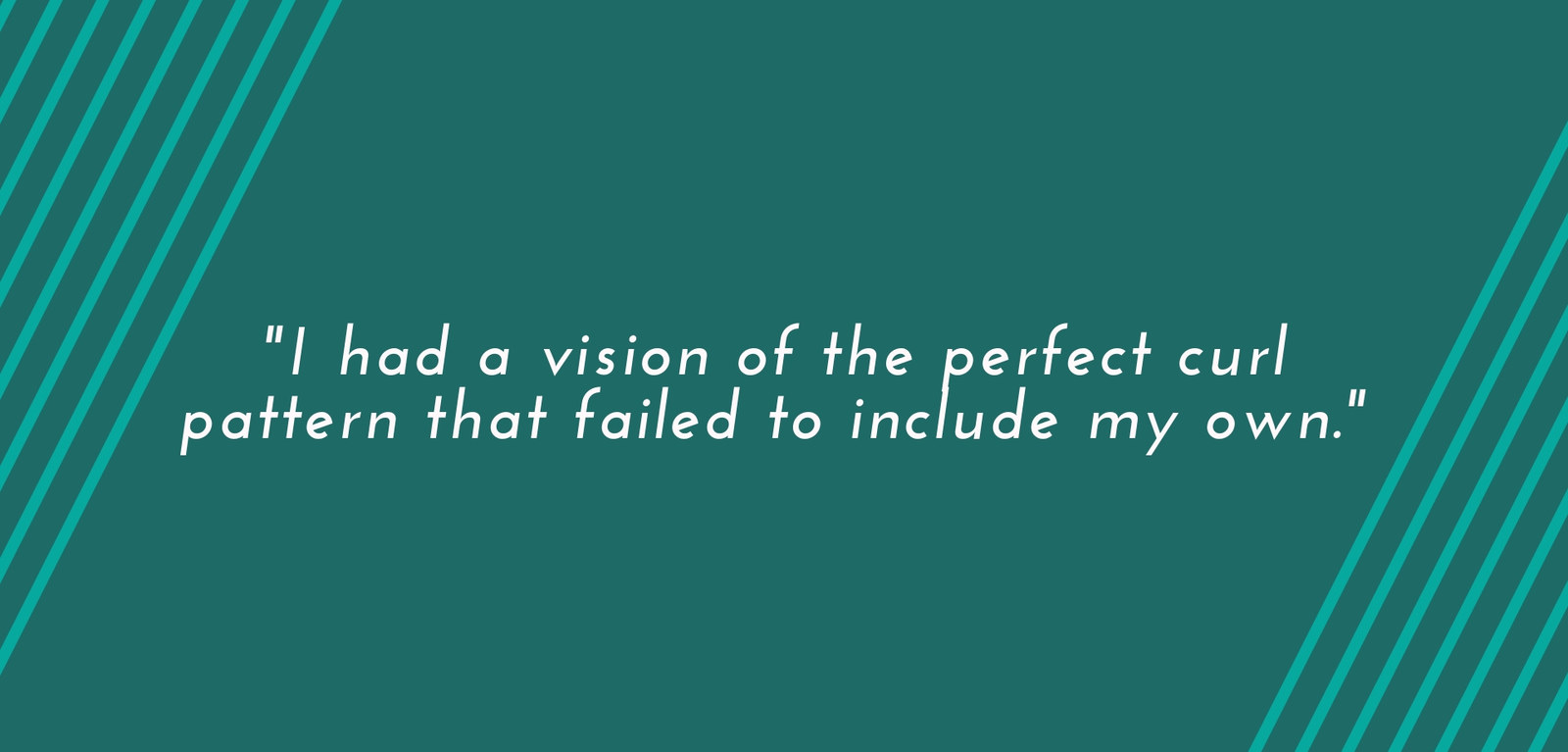 It took my most recent salon visit with a fellow Afro-Latina to champion my own pajón afro. Although Paulina and many of the stylists I'd gone to in the past were Afro-Dominican, this sister, who's also Garifuna, was all about embracing texture. She took the time to explain how she washed my hair and listed the type of products I should use. She even helped me debunk the personal belief that I couldn't do a wash and go.
I went in for a trim but left with a haircut created with my texture in mind, and a number of products that work best for my hair. I used to think gels and foams couldn't be used on my hair, but have tried a few that work well. LottaBody Wrap Me Foaming Mousse has been key to my wash and go's this summer, which I apply in the shower while my hair is drenched. Then I shake my hair profusely in all directions to achieve defined curls. I've also found Cantu's Moisturizing Twist & Lock Gel works well for both wash and go's and twist outs.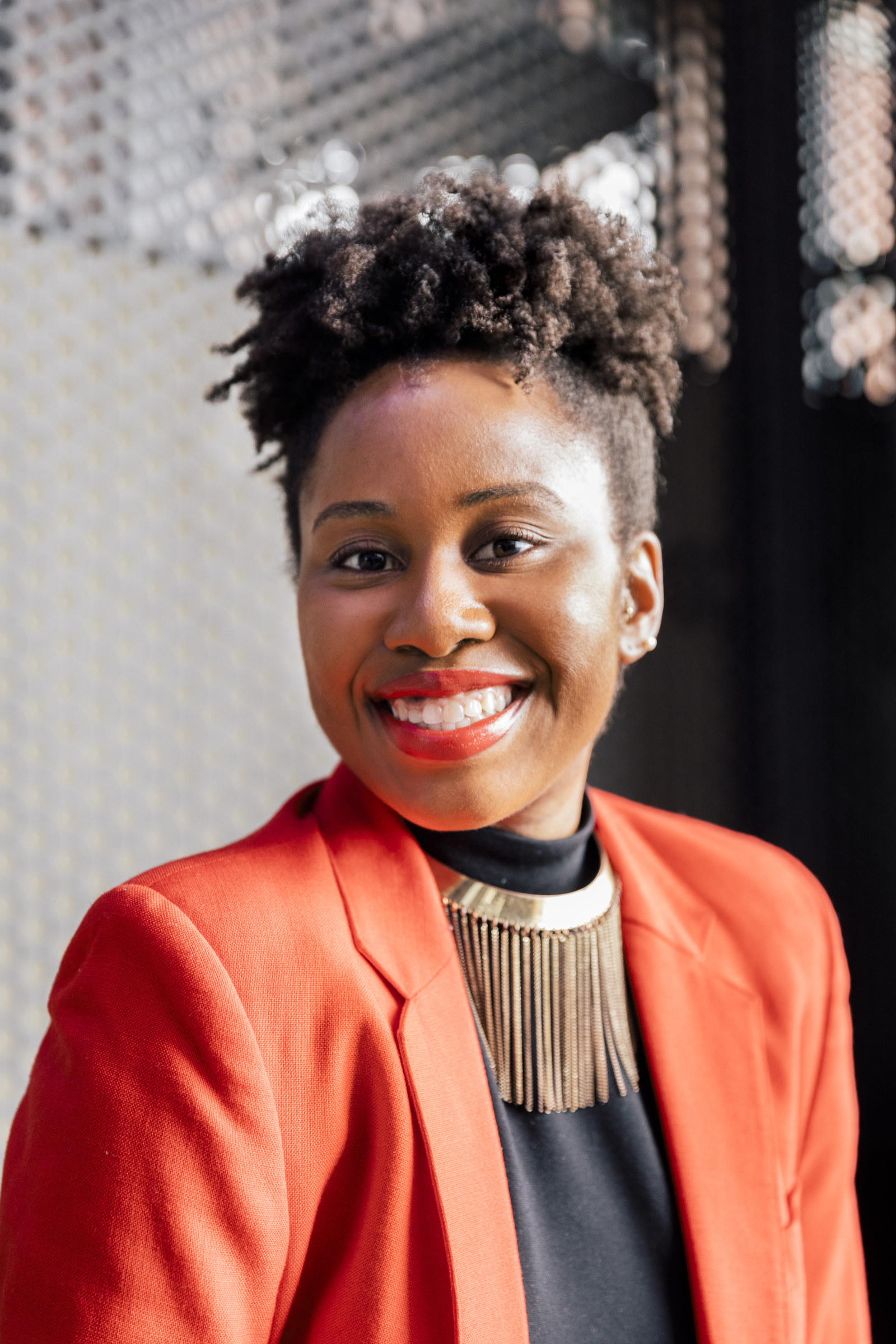 It's taken me more than one attempt at going natural and years of trying to achieve a curl pattern that wasn't my own. Nearly 10 years in, I can confidently and wholeheartedly say I love my tight curls and afro-textured hair. In shedding the beliefs that didn't serve me, about my hair and my Latinidad, I created my own definition of beauty. Just as bone straight hair is positioned as the ideal within our community, rizos and afros are equally as beautiful and signature to our culture. I can't help but think of the late Afro-Peruvian activist, composer and choreographer Victoria Santa Cruz's poem, "Me Gritaron Negra," when she passionately says, "De hoy en adelante no quiero laciar mi cabello (¡no quiero!)." In other words, "From now on I don't want to straighten my hair (I don't want to!)."