Tatyana Fazlalizadeh started the campaign Stop Telling Women to Smile in hopes of creating a safe street environment for women through social impact.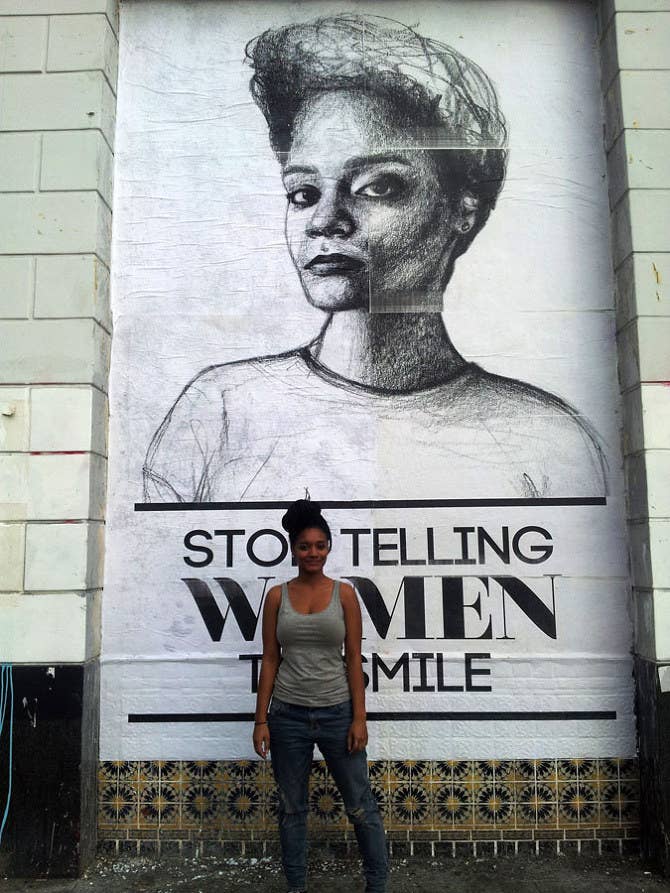 The project consists of a series of portraits of women - women who I have sat talked with about their experiences with harassment. The portraits are designed into posters, including text that is inspired by the subject's experiences.
Even celebrities, like the cast of Pretty Little Liars, have shown their support for the movement.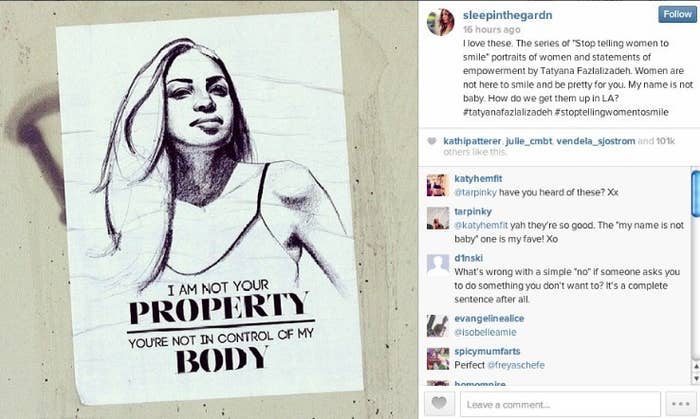 Here are some of the portraits.