This post has not been vetted or endorsed by BuzzFeed's editorial staff. BuzzFeed Community is a place where anyone can create a post or quiz.
Try making your own!
Artist Brilliantly Combats Gender-Based Street Harassment With Portrait Series
Stop telling women to smile, OK?
Tatyana Fazlalizadeh started the campaign Stop Telling Women to Smile in hopes of creating a safe street environment for women through social impact.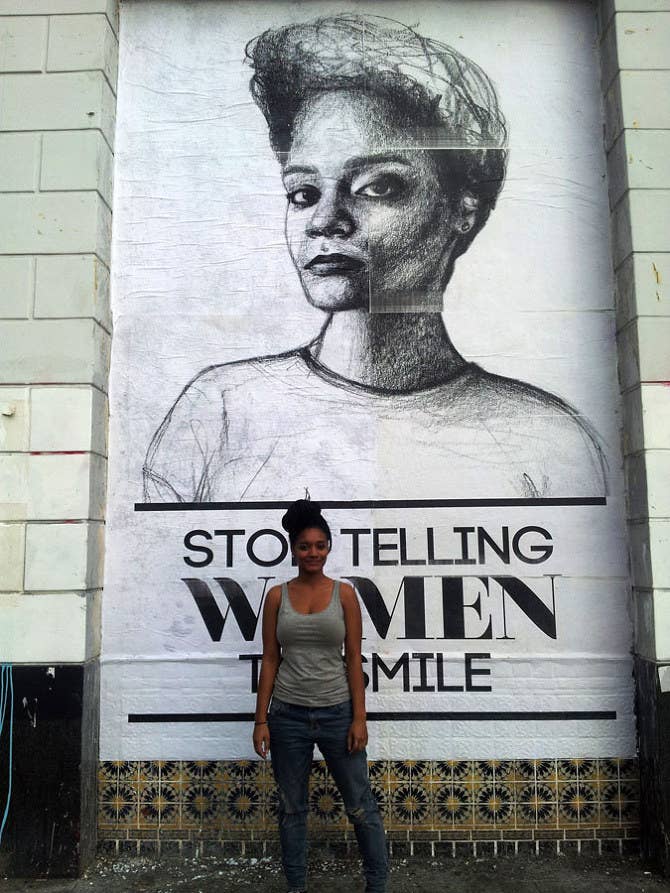 The project consists of a series of portraits of women - women who I have sat talked with about their experiences with harassment. The portraits are designed into posters, including text that is inspired by the subject's experiences.
Even celebrities, like the cast of Pretty Little Liars, have shown their support for the movement.