This post has not been vetted or endorsed by BuzzFeed's editorial staff. BuzzFeed Community is a place where anyone can create a post or quiz.
Try making your own!
14 Signs It's Winter And You're Texan
What is cold?
1. This looks alien. This looks weird. This looks unnatural. This looks like snow. What is snow?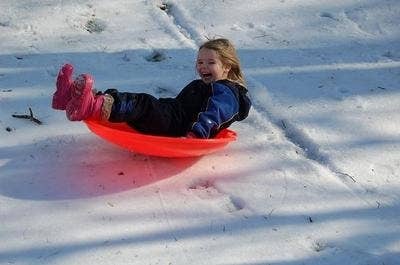 2. Under 80 degrees? Time to sport the standard female winter outfit.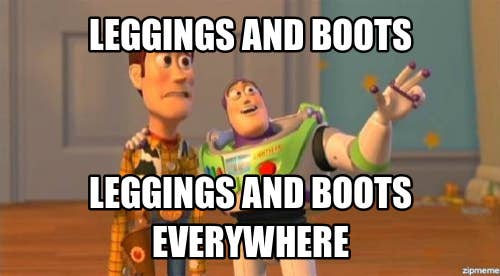 3. You do not go out at all if the temperature hits below 50 degrees.
9. The continent of Antarctica, or even the concept of Antarctica, is frightening.
10. You have always wondered what it would be like to need a snow plow, or how fun it might be to shovel snow out of your driveway like that scene in Home Alone.
12. But thinking about how cold a snow day could be has kept you from ever wishing for one.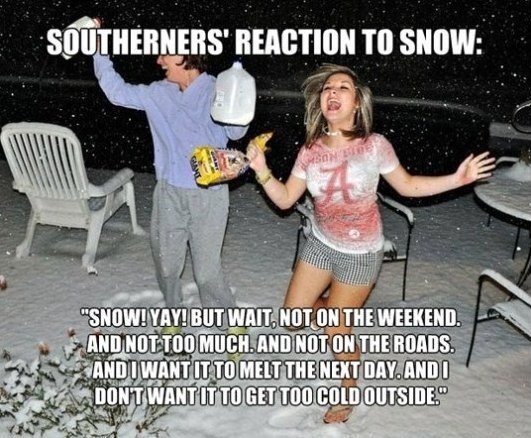 14. Your friends from out of state just don't get it.