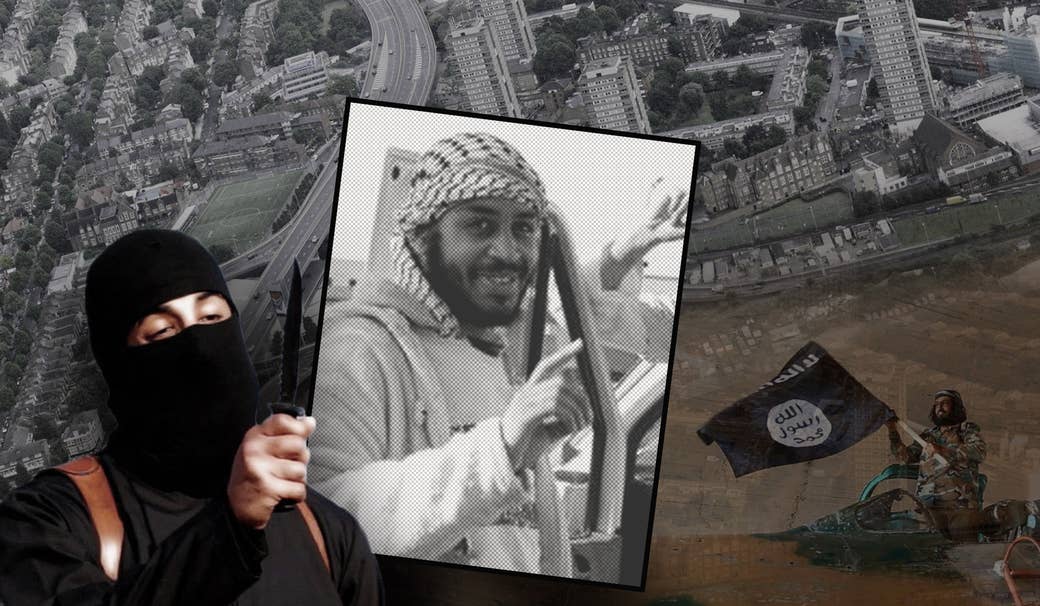 A second member of the notorious ISIS execution cell once headed by "Jihadi John" has been unmasked as a "quiet and humble" football fan from west London, BuzzFeed News and the Washington Post can reveal.

Thirty-two-year-old Alexanda Kotey has been identified by British and American intelligence services as one of four ISIS guards, collectively known as the "Beatles", who are responsible for beheading 27 hostages. The guards were given their nickname by hostages because of their British accents.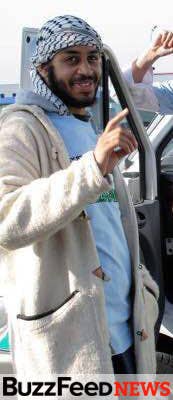 It can be revealed that Kotey travelled to the Middle East alongside three other known extremists on a controversial aid convoy to Gaza organised by the London mayoral candidate George Galloway in 2009 – and friends in west London have not heard from him since.
He is the second member of the cell to be identified, after "Jihadi John" was exposed as west Londoner Mohammed Emwazi, who was killed by US a drone strike in November. The other members of the cell, nicknamed "Ringo", "George", and "Paul", remain among the world's most wanted men and are being hunted by intelligence and security services on both sides of the Atlantic.
A US intelligence official confirmed that Kotey had travelled to Syria and said his role in the taking of Western hostages was being investigated. A UK security official declined to comment.
It is not clear whether Kotey is the guard nicknamed "Ringo", who has previously posted online about growing up in west London's Shepherd's Bush area, or "George", identified by some hostages as a senior figure in the group. There are understood to be discrepancies in the accounts of freed hostages as to which guard had which nickname.
BuzzFeed News and the Washington Post have spoken to people familiar with the investigation into the identities of the "Beatles", obtained identity documents, and interviewed neighbours, relatives, and friends to build a picture of the unassuming young man believed to have become one of ISIS's most feared terrorists.
Kotey, who is half Ghanaian, half Greek Cypriot, grew up in a family of dress cutters in Shepherd's Bush – just under two miles away from Emwazi – and was an avid supporter of Queens Park Rangers Football Club.
He is said to have converted to Islam, grown a beard, and begun dressing in robes in his early twenties, after falling in love with a Muslim woman. He left two young children in Britain.
His family said they had not seen him "for a number of years" and were "deeply distressed" at news of that he had been identified as an ISIS guard in a statement released shortly after this story was published.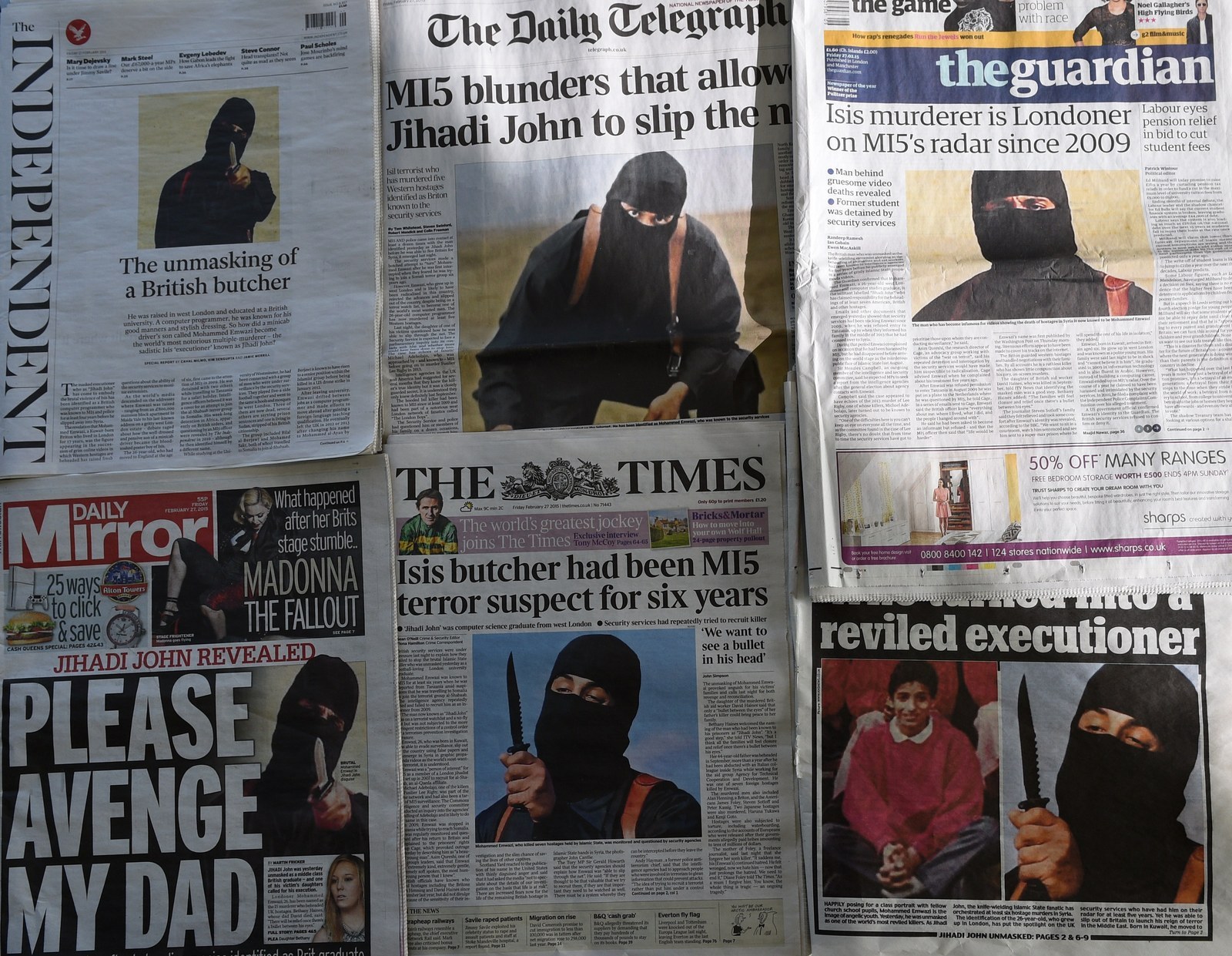 Investigators believe Kotey was radicalised while attending the Al-Manaar mosque in Ladbroke Grove alongside Emwazi. Friends have confirmed that he was a regular at the mosque and advocated suicide bombing from a street stall outside.
The mosque leaders said they have clamped down on radicalisation and work closely with the police and the council to combat extremism.
Kotey is also connected to the "London Boys" – a network of extremists who fomented radical Islam while playing five-a-side football in west London and have been linked to the 7/7 London bombings and the subsequent failed 21/7 plot.
Kotey, who is half Ghanaian, half Greek Cypriot, grew up in a family of dress cutters in Shepherd's Bush and was an avid supporter of Queens Park Rangers Football Club.
Documents obtained by BuzzFeed News have confirmed that Kotey travelled to Gaza alongside Reza Afsharzadegan, a London Boys leader who was close to Emwazi, and two other extremists on the £1 million aid convoy led by Galloway in 2009.
A friend who travelled in the same group says he lost track of Kotey after reaching Gaza and does not know whether he ever returned to Britain – but has since heard that he is in Syria.
A spokesman for Galloway said: "There was, of course, a vetting procedure on those who applied to join the convoy," and that "the names you have given are unknown to us".
Investigators believe Kotey travelled to Raqqa, ISIS's de facto capital, where he is suspected of joining the group of Britons who systematically beheaded and tortured hostages placed under their watch and would become known as the "Beatles".
The four members of the "Beatles" cell gained a reputation as the cruellest of all ISIS guards, using electric shocks, waterboarding, and mock executions – including a staged crucifixion – to terrorise their hostages. They have beheaded seven British, American, and Japanese hostages and 18 members of the Syrian army.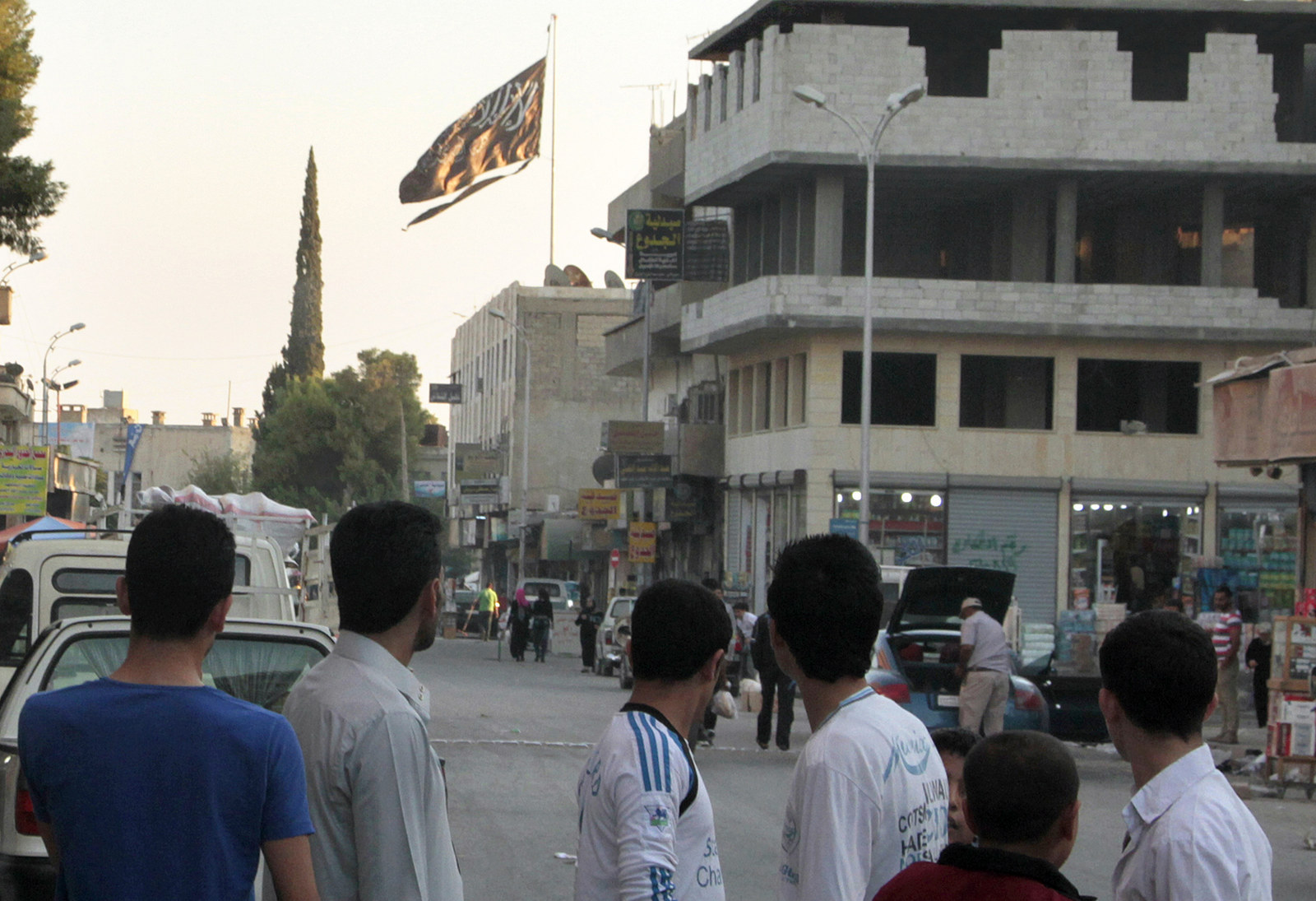 A Danish hostage, Daniel Rye, who was released in June 2014, recalled in a memoir how "Ringo" had kicked him 25 times in his ribs on his 25th birthday, telling him it was a gift. Rye wrote that "George" dominated the group of jailers and was the most violent and unpredictable.
Rye also recalled being taken to an open grave where a suspected spy was shot by Emwazi on "George"'s instructions while "Ringo" filmed. Rye said the Britons forced him and other hostages to climb into the grave and photographed them.
"Ringo" has stated online that he is "As British as they come". He also described himself as "born and raised in Shepherd's Bush, was a big QPR fan, love a good old fry up in the mornings".
When BuzzFeed News traced Kotey to his family address in Shepherd's Bush, two garden gnomes wearing Queens Park Rangers football strips outside the front door were the first clue that he might indeed be "Ringo".
The deeply divided pocket of west London where Kotey grew up has an uncomfortable history as a breeding ground for violent extremism. At least nine jihadis, including Emwazi and the failed 21/7 bombers, were radicalised in the notoriously unequal area, where some of London's most deprived families live on sprawling estates alongside multimillion-pound mansions, home to super-rich models, footballers, and minor royals.
Alexanda Amon Kotey – known as Alexe to his friends – was born on 13 December 1983 to a Greek Cypriot mother who worked as a printing machinist and a father who hailed from a long line of Ghanaian dress cutters.
Kotey's mother was just 17 when the couple married, and gave birth to his older brother two months later. Alexe followed four years after that, but the family was struck by tragedy just before his third birthday when his 28-year-old father died of multiple injuries. A relative told BuzzFeed News he had jumped in front of a train.
Kotey's mother said her son had converted and adopted an Islamic name after falling in love with a Muslim woman.
Neighbours recall Kotey as a "reserved, polite boy" who was a keen supporter of Queens Park Rangers. Kim Everett, who has lived next door to the family for 25 years, remembers Kotey and his brother playing football with her sons in the building's back garden, and teasing them for supporting Chelsea FC. "I knew him since he was this big," she said, gesturing downwards. "He grew up with my sons. He was lovely and a really quiet boy."
Everett said she saw Kotey less often after he moved out of his family home and that she was taken by surprise when she encountered him again when he was about 20 and found he had converted to Islam.
"The next time I saw him he was bearded, full garments," she said. "I did say to [his mother]: 'Alexe's changed his faith?', and she said yes. She wasn't too happy."
Kotey's mother told Everett her son had converted and adopted an Islamic name after falling in love with a Muslim woman. Everett told BuzzFeed News he went on to marry and then split up with the woman after having two daughters with her, and the relationship was confirmed by his friends.
The children continue to visit their grandmother at the Kotey family home today. Kotey's mother and brother, who are not being named, refused to talk to reporters from BuzzFeed News and asked that their privacy be respected.
After this story was published they released a statement saying: "The Kotey family are deeply distressed about recent media reports involving Alexe. They have not seen Alexe for a number of years. They would ask the media to respect their privacy and to desist from attempting to contact them, and not to seek to take or publish any photographs of them. They would like to make it clear they will not be commenting any further on this matter."
Kotey's conversion surprised those who knew the family. A man who worked with Kotey's older brother at a Puma store remembered him visiting the shop.
"I know that Alexe converted to Islam," he said. "I remember being surprised because [his brother] wasn't very religious."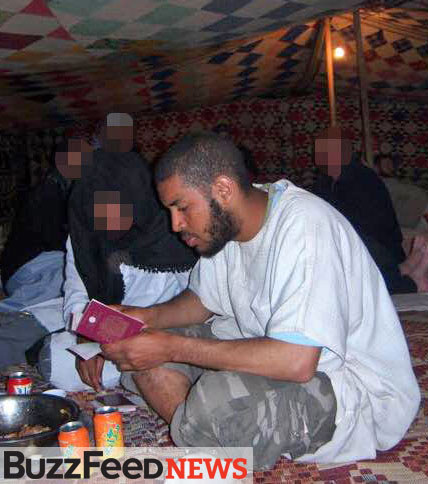 According to friends, Kotey's faith became more extreme after he began visiting the Al-Manaar mosque, where intelligence agencies believe he and Emwazi were radicalised.
A former friend who also attended the mosque recalls becoming concerned about Kotey's increasingly radical views. "The guy used to have this stall outside the mosque," he said, "and those guys used to openly preach and argue about what they thought was their cause or ideology."
He remembered Kotey debating with a more moderate friend of his outside the mosque: "My friend, now, he would say, 'You can't kill yourself, you can't commit suicide, it's forbidden in the Qur'an,' and he [Kotey] would try to justify it, for suicide bombing."
Adam Nazar, an advisory board member at Al-Manaar, said there had been few controls in place until 2014 when the new leadership at the mosque had "really put a clamp down on everything". He continued: "The thing with mosques are people can have public conversations in the corner of a mosque and no one would know, that's the same with a church, that's the same with a bus station, that's the same with a college." He said that under the new leadership, Al-Manaar now ​"has a great relationship with the council, with the police in terms of working around extremism, working with youths, and so forth".
Dr Abdulkarim Khalil, ​the ​previous leader of the mosque, ​spoke of his difficulties in preventing the radicalisation of young men in the community in a 2014 interview. "We try our best to control what goes on in our premises," he said. "We don't allow people to address the congregation; we don't allow people to distribute literature.
"Unfortunately these things happen on the big occasions, like on Fridays. And then you find people on the street outside the mosque, lobbying people, giving out literature — some of it for good causes, some of it for others."
Kotey is also said to have fallen in with the London Boys network of extremists in west London, through which intelligence agencies suspect he came into contact with Emwazi's associate Afsharzadegan. "He's been known to hang out with that crowd since 2008, maybe even before that," the friend said.
Despite Kotey's extremist views, the friend remembers him as being "humble, quiet and reserved", well-versed in religious literature and shy of being photographed. The man who is suspected of going on to film ISIS executions was in fact so camera-shy that it took his friend hours of searching through his old computer hard drives before two photographs of him were eventually found.
The pictures, which have been verified independently by another friend of Kotey's, were taken in February 2009 on the controversial "Viva Palestina" aid mission to Gaza, organised by Galloway. The friend who spoke to BuzzFeed News travelled with Kotey on the 5,000-mile journey, along with hundreds of British volunteers carrying a reported £1 million worth of aid to the Palestinian territory in a convoy of 110 vehicles.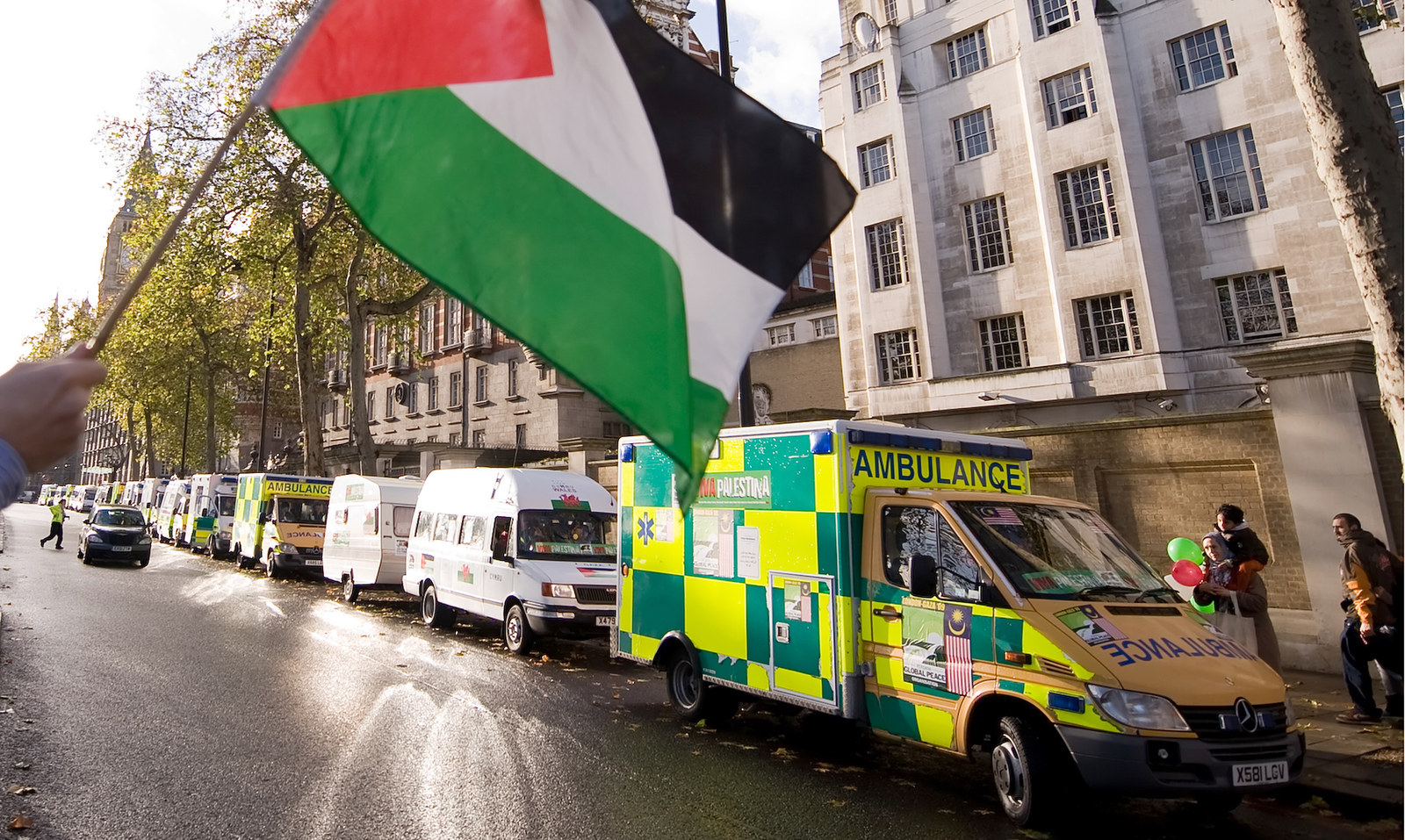 Viva Palestina was beset with controversy when, the day before its departure, nine of the volunteers were arrested under the Terrorism Act by Lancashire police. All were later released without charge, and Galloway branded the move an attempt to "smear and intimidate the Muslim community".
However, a list of the convoy volunteers obtained by BuzzFeed News reveals that three of the men who travelled alongside Kotey are now known as extremists. Among them was Afsharzadegan, who was in the same sub-group of 25 volunteers. The British-Iranian terror suspect travelled to Somalia in 2006 to be trained by a top al-Qaeda operative, and intelligence agencies believe he was sent back to Britain with instructions to recruit members for al-Qaeda and al-Shabaab.

Despite Kotey's extremist views, the friend remembers him as being "humble, quiet and reserved", well-versed in religious literature and shy of being photographed.
Afsharzadegan was a leader of the London Boys network, through which Emwazi is believed to have been radicalised.
Another member of Kotey's group on the convoy, Amin Addala, has also been named in court as a member of the network. And a third volunteer, Manchester-based Munir Farooqi, was convicted of terror offences in 2011 after attempting to recruit two undercover police officers to join the Taliban in Afghanistan. He was sentenced to life imprisonment.

The friend who travelled in the same group told BuzzFeed News the convoy "changed" Kotey, and he was unsure if he had ever returned to Britain.
Whatever happened on the way to Gaza, the friend said, the true roots of Kotey's radicalisation lay in the deeply divided area where he grew up. "You grow up with the backdrop and you've got a contrast of very rich people like in Chelsea," he said. "It can make you angry. You feel like it's an injustice, and so you already feel like an outcast."
Kotey was connected to the "Beatles" terror cell by the British and American investigators who have been tasked with hunting down the four guards.
Freed hostages have described how the "Beatles" were the the most hated and feared of all the ISIS guards they encountered. Didier François, a French journalist who escaped after being held captive for a year by the terror cell, said they tormented hostages by staging mock executions and telling them every day that they would be beheaded. He also questioned their devotion to Islam, saying they spoke English rather than Arabic and didn't even have a copy of the Qur'an.
"Jihadi John" was the group's executioner and staged his killings on video with chilling showmanship while the other members of the cell stood guard. He was responsible for the beheadings of the American journalists James Foley and Steven Sotloff, the British aid workers David Haines and Alan Henning, the American aid worker Peter Kassig, and 18 members of the Syrian armed forces in a period of extraordinary brutality from August 2014 until his death in November 2015. He had previously beheaded two other Syrian soldiers and two Japanese hostages.