The best thing about digital tools is that there are so many of them. You can choose from the wide variety those that will fit your needs like a glove. By equipping your child's tablet with the right selection of apps, you can create a personalized and unique curriculum from which your child will benefit the most. Here are some of my favorites.
Dr. Seuss Digital Book Apps
Each app in the series (50 issues so far) is a literacy-motivating e-book of classroom classics like "The Cat in the Hat" and "Green Eggs and Ham". There are three modes: "Read it to me", "Auto Play" and "Read It Myself", so the children can learn reading by following the narrator and the highlighted words.
Original artworks come alive to entertain the youngest children. Tapping pictures will show the corresponding words, which is a nice way to expand vocabulary. Books also include various learning activities to practice spelling, phonics, rhyming and reading comprehension.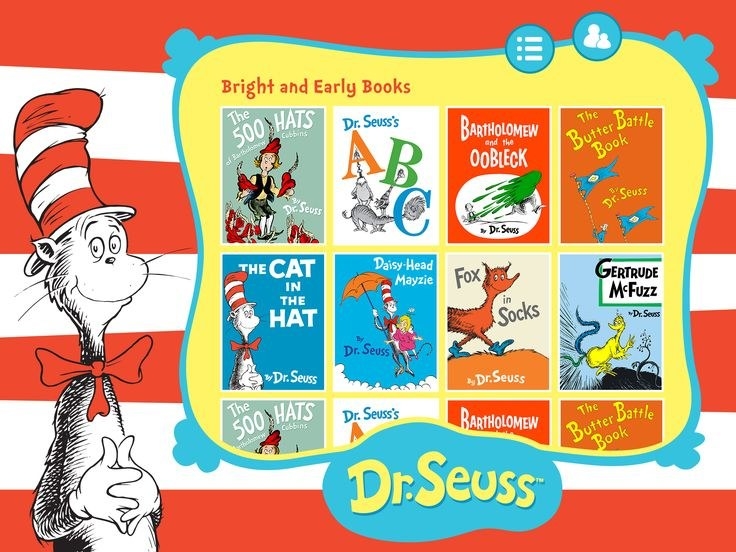 Khan Academy
Khan Academy is a non-profit organization that aims to provide free education for everyone. Their mobile app is more of a catalog and a search engine that facilitates your navigation through more than 10,000 video lessons that Academy's library contains.
The subjects vary from math to science to history. There are also exercises, questions, and quizzes to help the information sink in, and progress reports to show where you are standing. Though the style of the videos is a classic chalk-and-board presentation, they are comprehensible and quite engaging for children.
Wikipanion
Wikipedia is a great learning resource, so it is good to have it always at your fingertips, both for schooling assignments and for fun. This app facilitates Wikipedia search and navigation for iOS devices, making the process fast and seamless.
The app connects directly to Wikipedia, so you no longer need to rely on third-party servers, which is good for both speed and privacy. There are also such handy features as bookmarking a particular section within an entry, history group by visiting date, auto-suggestions, and a possibility to adjust and save the font settings.
BrainPOP
BrainPOP is a great educational resource for children. It contains tons of material on Science, Math, Social Studies, English, Engineering & Tech, Arts & Music, and Health subjects. Animated videos go with the captions, so children can read along for better understanding. The BrainPOP app allows watching one free educational video per day with an additional four related videos and quizzes to test your knowledge (you can get more with a full access subscription).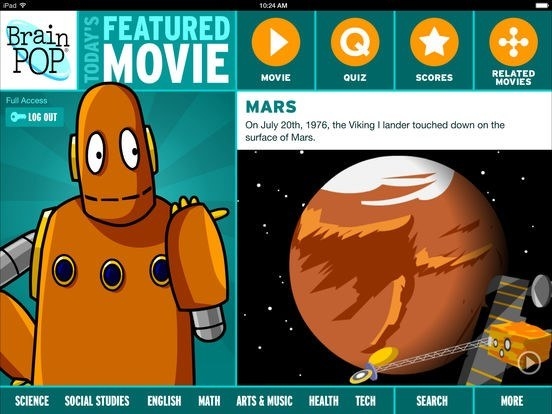 Arts and Culture
This amazing app allows visiting hundreds of museums along with various other landmarks and sites of cultural significance. Of course, your tours will be virtual, but in 360-degree panoramic quality, they are almost as good as real. Add virtual reality and zoom-ins and it becomes even better. On top of that, the app features a plethora of information about monuments, artists, prominent collections of artwork and other things necessary to complete your child's cultural education.
Stack the Countries
This app teaches geography through fun activities and games. Their difficulty varies widely, so the app is suitable for children of different ages, as well as adults who wish to brush up their knowledge of the world. Students complete puzzles putting the countries together, match county shapes with their names, capitals, famous landmarks, official languages, and flags.
The game also contains other basic country information such as major cities, continents, border countries, and more. There is also a similar Stack the States app for learning the US geography.
yHomework Math Solver
To help your kids with their math assignments you should know the solution yourself. However, as curriculum progresses, equations and graphs become more complex, so you may want to brush up your basic algebra. Unlike most calculators, this app provides the step-by-step solution to any math problem you type in.
Math Solver will also help your kid to cope without your help if they are stuck on a particular problem. The trick is not to overuse it if the assignment is within their scope of abilities, but to apply it only an aid to facilitate the studying process.
The Human Body
This app turns anatomy lesson into engaging interactive activity. It is a digital working model of a human body. Everything is quite realistic – the heart beats, the guts gurgle, and the lungs breathe. This gives children a good idea of how their bodies work and what happens if something goes wrong. All bodily functions are represented in a mindful and positive way, without body shaming.
This attitude helps kids to better understand what is good and bad for them and why. The app is a great way to learn the basics of human anatomy for elementary school students. However, for older kids, I would recommend something more detailed and thorough, for example, Visual Anatomy.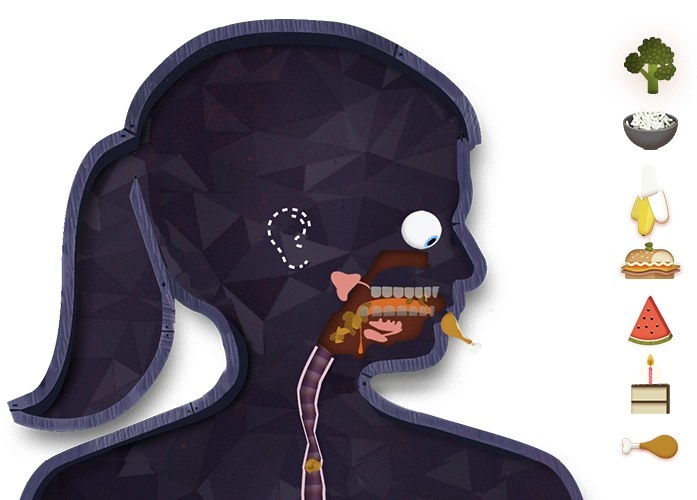 Frog Dissection
This app is an excellent alternative to the real dissection that removes the controversy of operating on living animals. However, the educational value is even bigger thanks to interactive organ view, schemes, games, and videos. You do not need a fully equipped laboratory at home to learn this particular chunk of material.
The app contains the full information on surgical tools and techniques involved, while the narration will lead your child through all the stages as if she were with a teacher in an operating room.
Duolingo
Learning foreign languages has many cognitive benefits. It improves memory, analytic, multitasking, and decision-making skills. That is to say nothing about the ability to communicate with people from other cultures. Although Duolingo is not a stand-alone course, but rather a supportive resource, it can make wonders. As the learning happens in the form of an entertaining game, children become engaged and motivated. Sessions are 5-minute long and material comes in bite-size chunks, so you can use Duolingo as a filler between more substantial lessons.
The apps above are great additional resources and helpful tools that can break the monotony of bookwork and written assignments. They are easy to work with, so your child can explore them without your guidance. Just make sure her mind does not wonder and keep an eye on her online activities with the best parental control software available. They can monitor their activities, detect (if needed) spy app on android and iPhone and block distracting sites.
This post was created by a member of BuzzFeed Community, where anyone can post awesome lists and creations.
Learn more
or
post your buzz!
Looks like there are no comments yet.
Be the first to comment!