Meet 93-year-old "It Girl" Iris Apfel.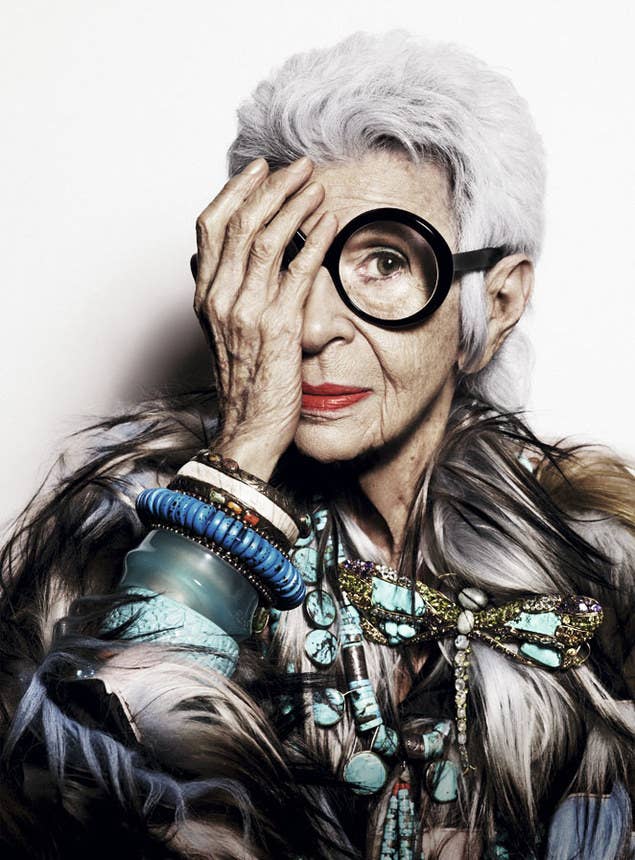 Born August 29, 1921, Iris Apfel is the grande dame of advanced style. One of the most colorful characters on the New York City fashion scene, she is also the subject of an upcoming documentary by the late, great Albert Maysles. The legendary filmmaker passed away last week at the age of 88, but his work featuring the nonagenarian style maven will hit theaters on April 29th. And if the recently released trailer is any indication, this film will be everything.
If you need further proof that Iris Apfel is cooler than you or I will ever be, please refer to the following examples which feature her...
Wearing Comme des Garçons in Dazed & Confused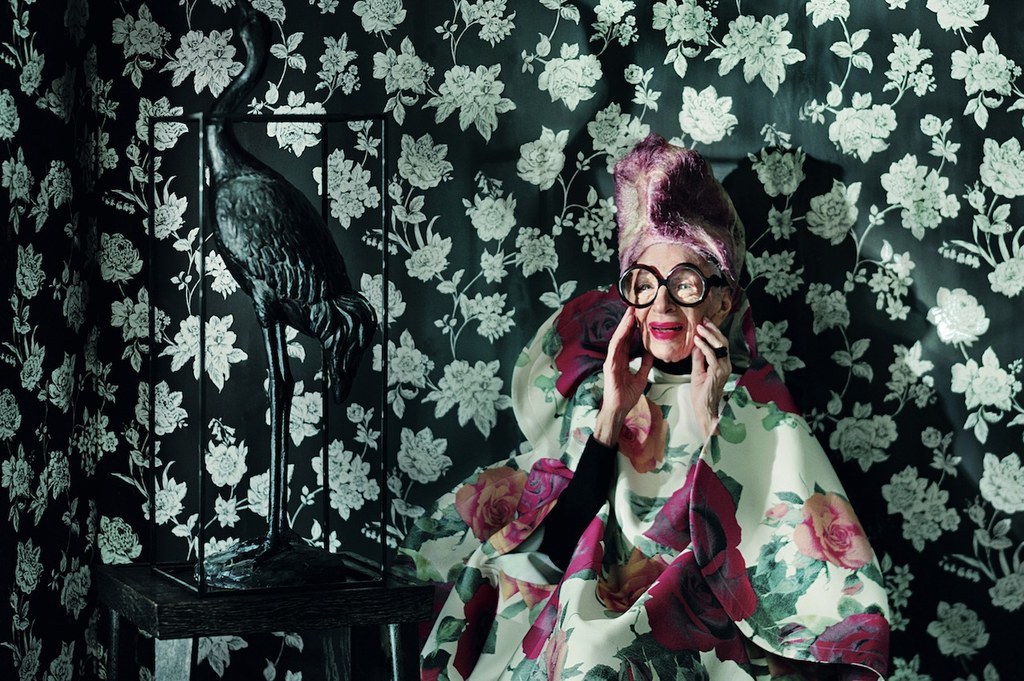 Effortlessly pairing a floral caftan with floral wallpaper for optimum camouflage.
Creating an exclusive collection for MAC Cosmetics.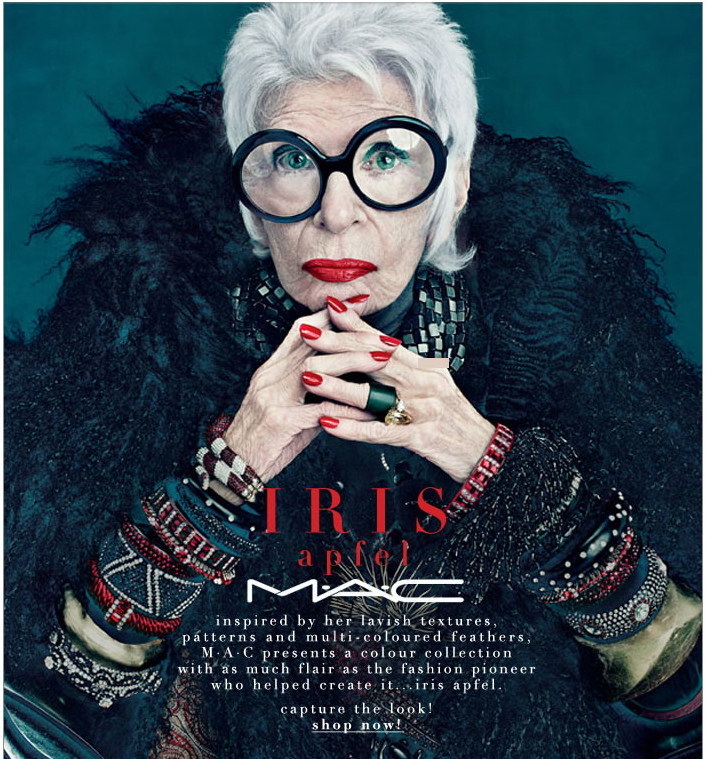 Who hasn't collaborated with a globally recognized makeup brand to create their own signature shade of lipstick?
Inspiring an exhibition at The Met Costume Institute.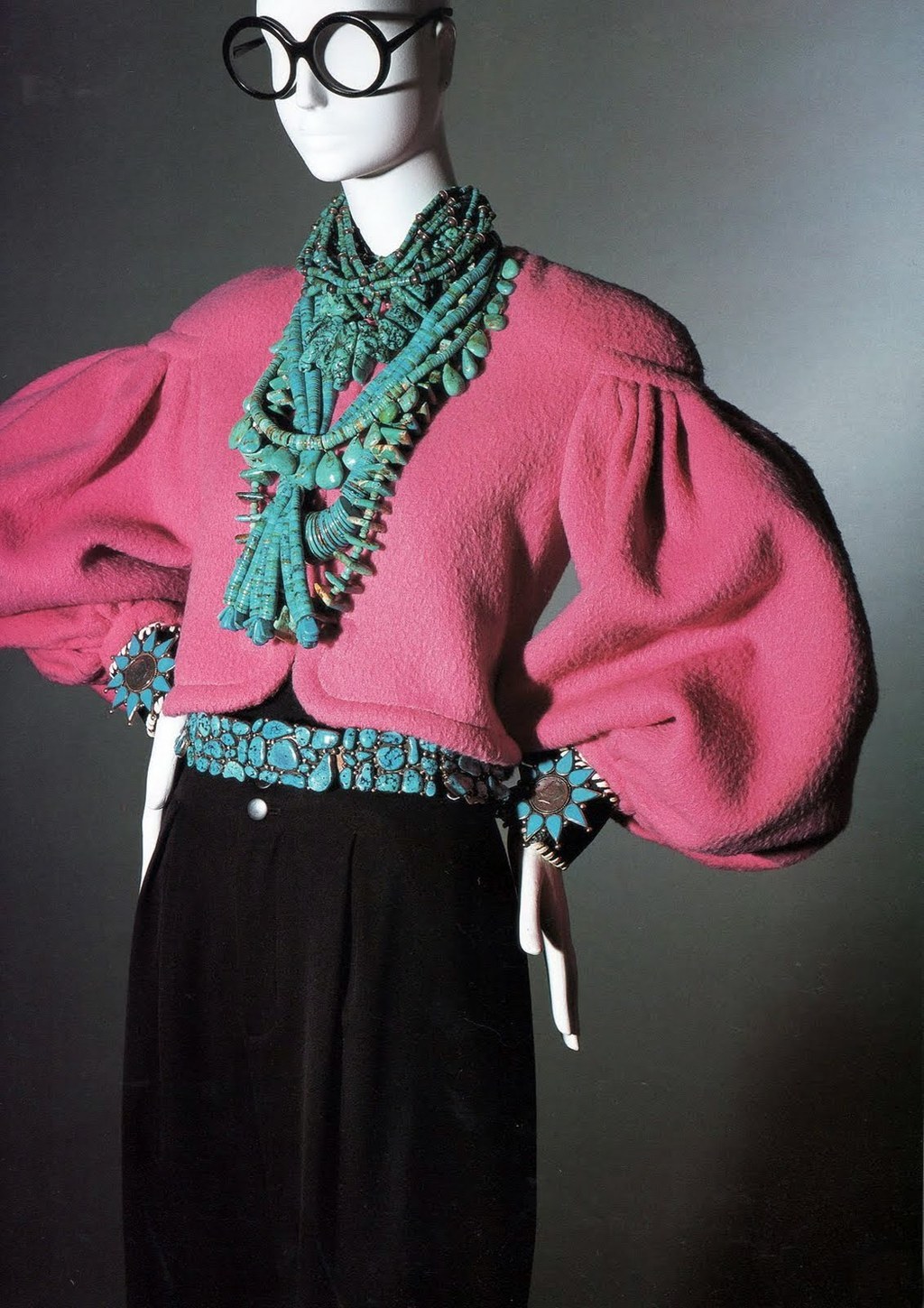 The Metropolitan Museum of Art raided her closet and made an entire exhibit out of her clothing and accessories back in 2005.
Modeling alongside Tavi Gevinson for Alexis Bittar.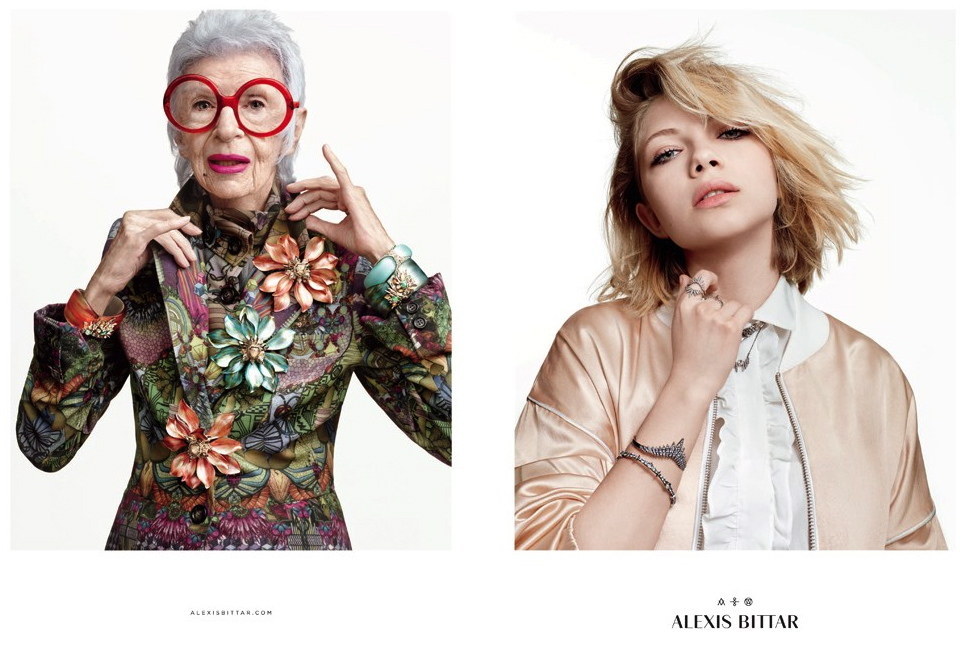 Tavi is 19. Iris is 93. Style knows no age.
Being featured on the pages of Vogue Italia.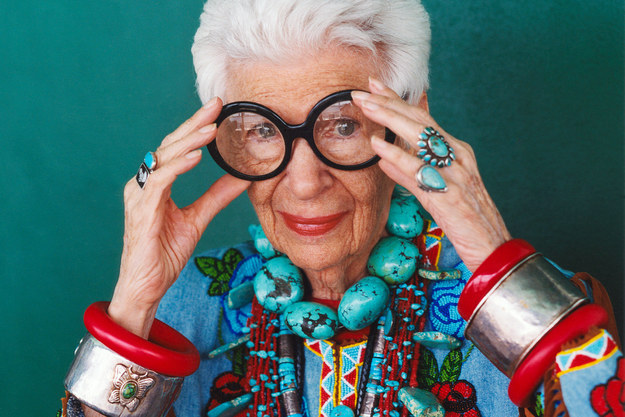 Just casually doing photo shoots with Bruce Weber for Vogue.
Having a 160-page book written about her style.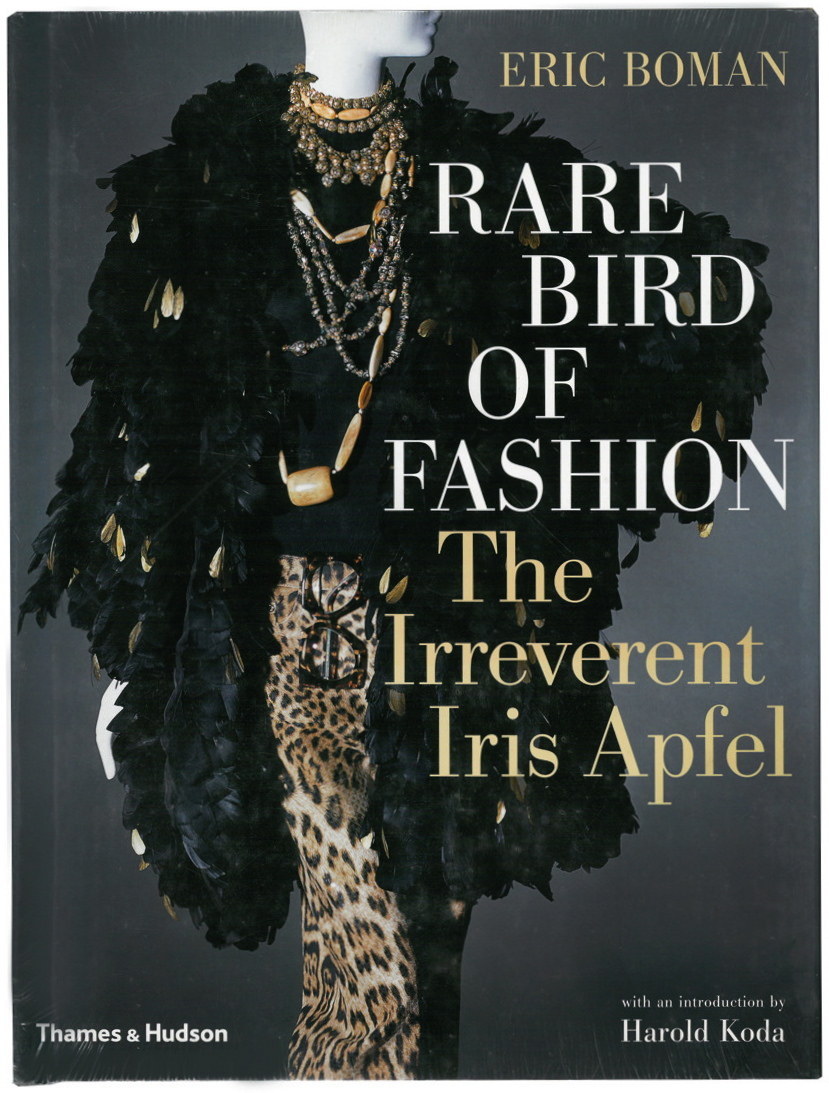 Admittedly, it's mostly pictures (not unlike this post).
Walking the runway during New York Fashion Week.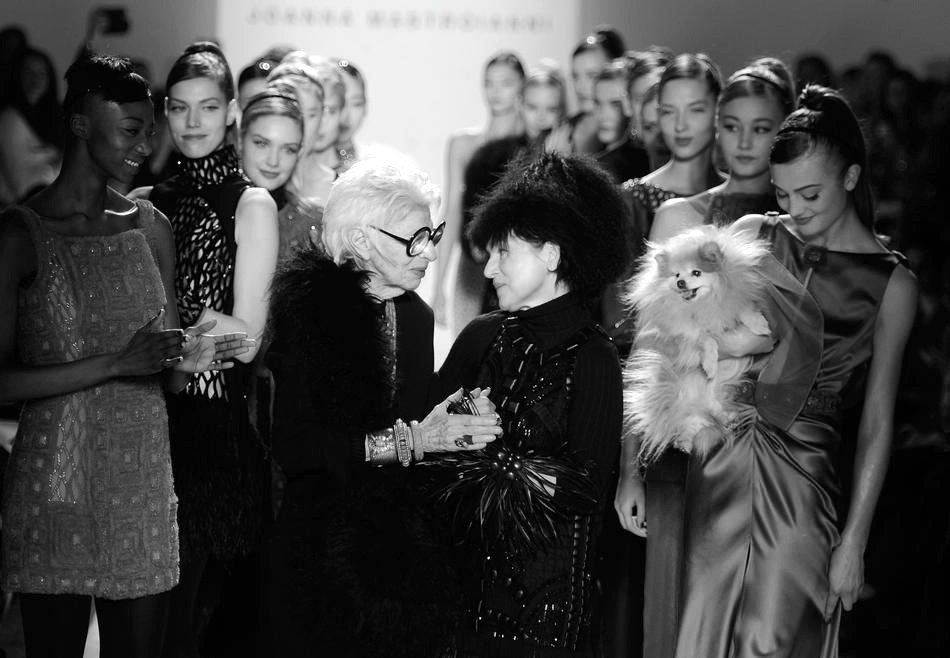 And only getting better with age. #LifeGoals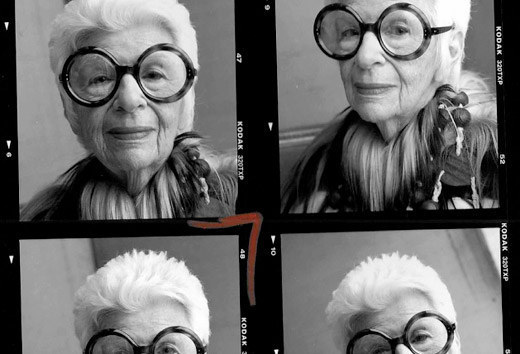 BONUS: Engaging in a little red carpet PDA with her husband of 67 years Carl Apfel (who recently turned 100!) #RelationshipGoals