The Jonas Brothers just released their second Christmas single ever, and needless to say, it's a serious bop. But you don't have to take my word for it, because queen Sophie Turner absolutely agrees.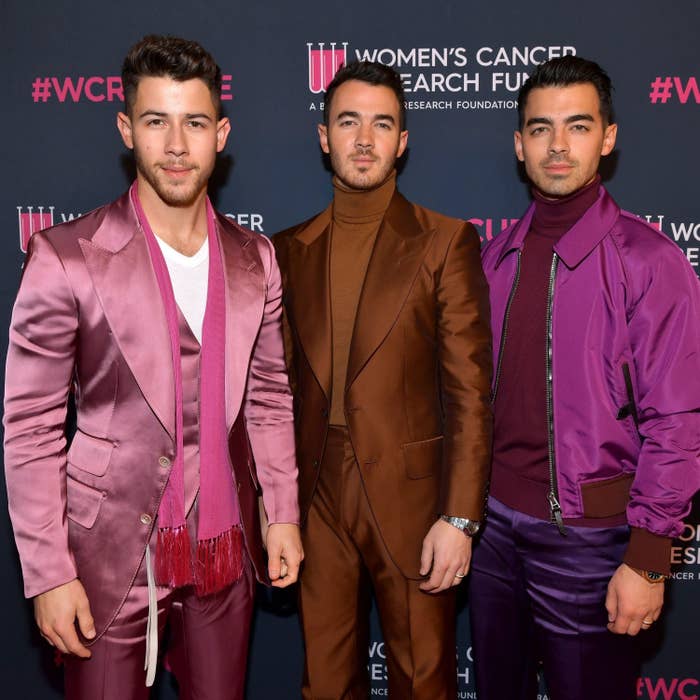 The song, called "I Need You Christmas," was released on Oct. 30th and is already getting us in the mood for the holiday season. It basically makes you feel like curling up under a blanket while sipping hot chocolate and watching Hallmark movies.
The cover art for the track is equally as festive, featuring a nostalgic photo of the three Jonas Brothers during a Christmas from their childhood.
Obviously, Sophie agrees that this song makes us want December to come quicker. She posted a pic of the single's cover art after the track dropped and tagged all the Jo Bros with the comment, "Yes ugh yes I'm not crying bitch you are."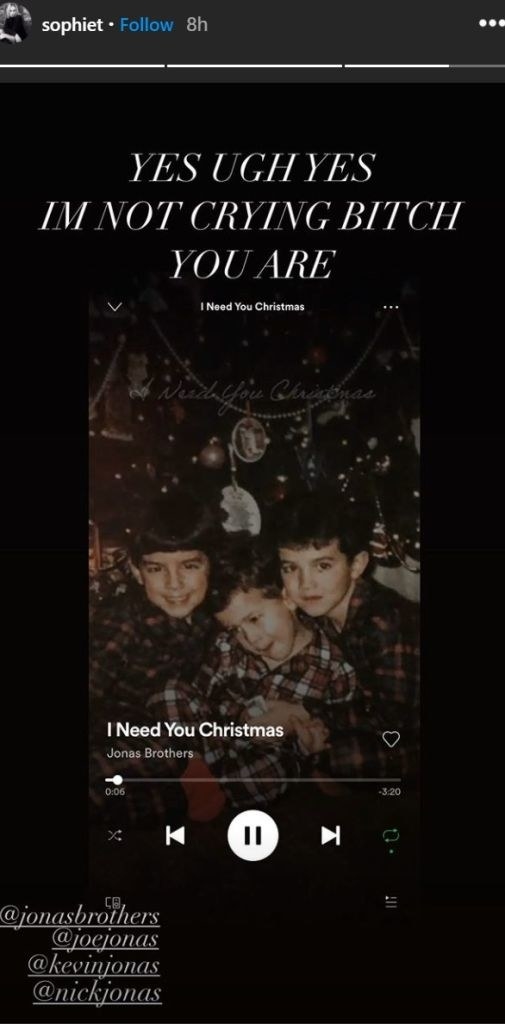 If this doesn't make you want to eat candy canes and sit by a fireplace while drinking eggnog, then honestly I don't know what will.