If you somehow missed it, Joe Jonas, 30, and Sophie Turner, 24, welcomed a baby girl named Willa on July 22, according to TMZ.
The two have mostly kept off social media since the birth of their child, choosing to spend this time bonding with their own new family of three.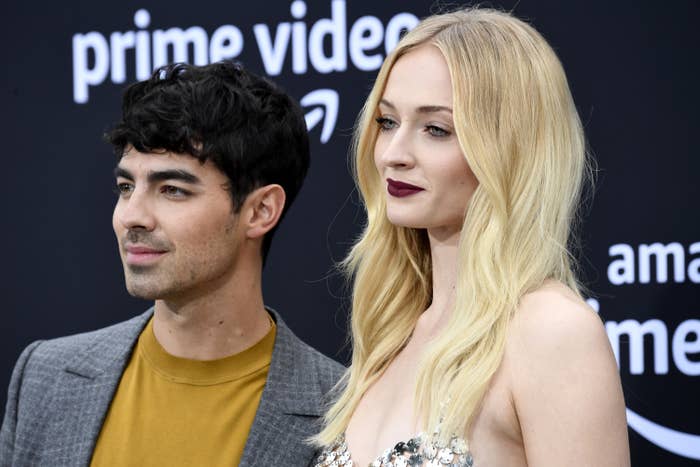 But, on Saturday, Joe shared the first pic of the pair since their daughter's birth, and let's just say, it's pretty on brand.
In the selfie, the two are wearing white T-shirts while using the IG filter of a fake August 2020 Vogue cover. On the cover is a message to all readers to "Wear a mask. That's the tea."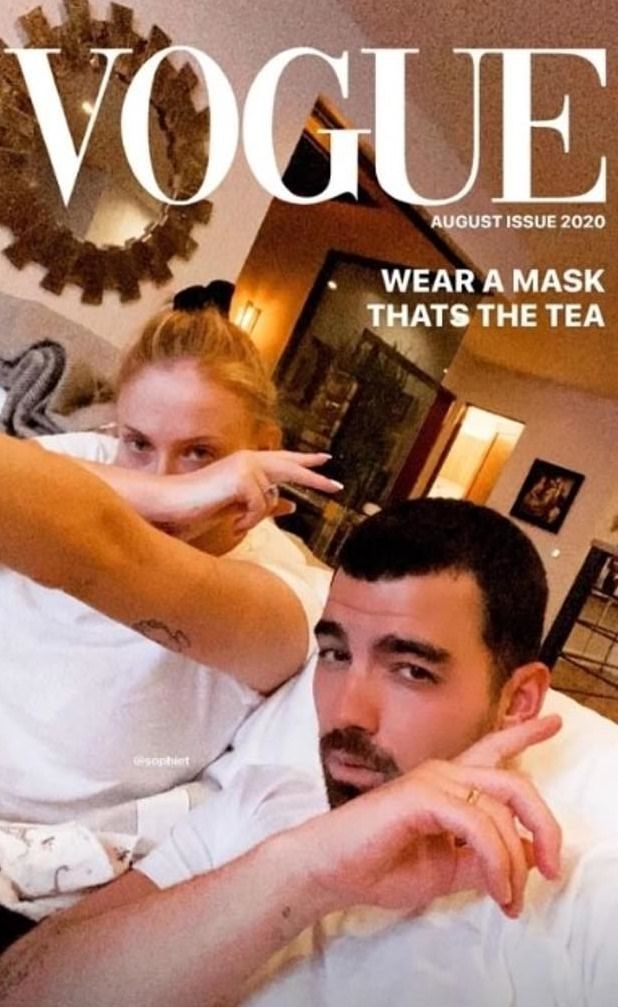 Joe and Sophie have been taking the coronavirus very seriously, and are constantly urging their followers to follow precautions and wear masks. Sophie's Instagram bio has a CrowdFunder link for PPE by Masks for NHS Heroes.
I don't know about you, but I can't wait to see more pictures of Joe, Sophie, and hopefully Willa, too!