As I'm sure you all know, Sept. 14 was basically a national holiday: Chrissy Teigen and John Legend's anniversary.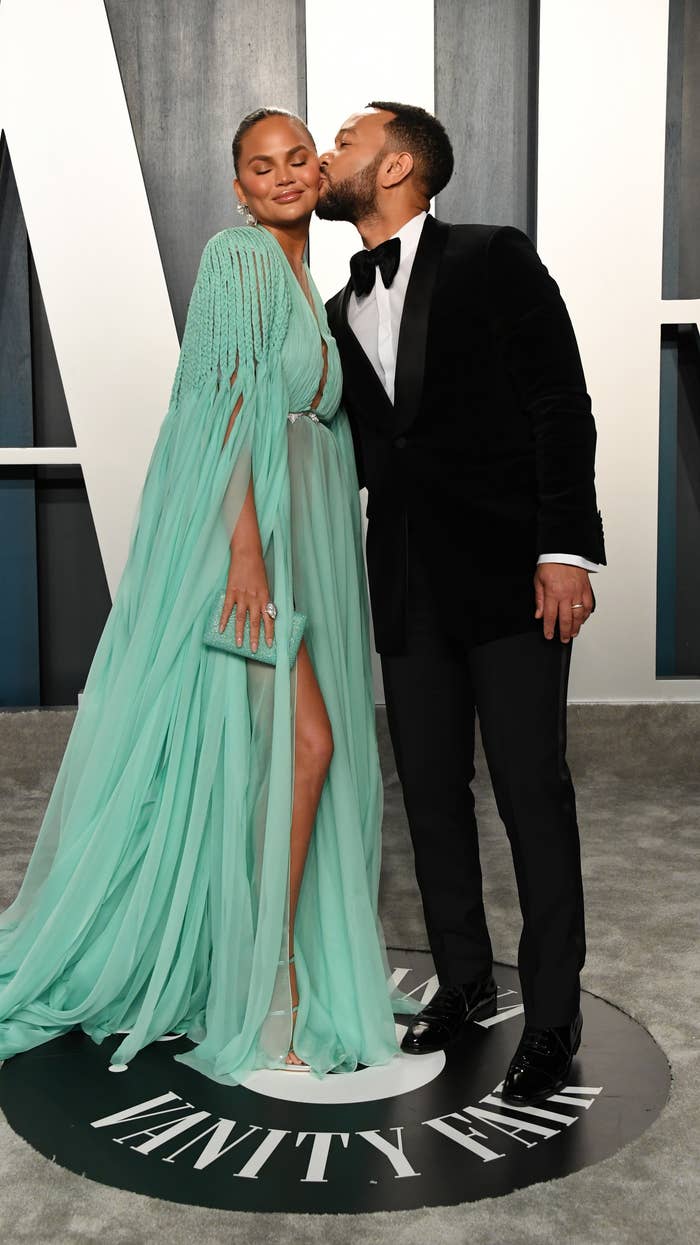 The pair celebrated seven years of marriage and got some pretty awesome anniversary gifts. But perhaps their most amazing gift came from none other than Kelly Clarkson.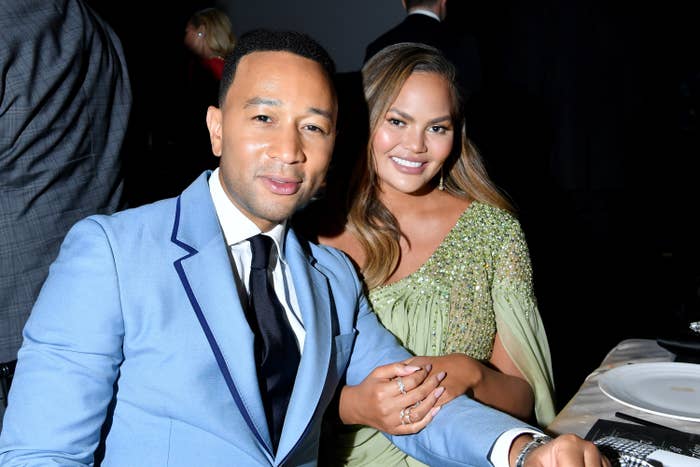 Kelly sent a GIANT pizza to the Legend house, and I can't help but agree with Chrissy when she says, "This is obviously the coolest thing ever."
While this pizza would probably take a few days and an entire team of people to eat, I am confident that Chrissy and John can do it on their own. Although, I'm sure Luna and Miles will only be too happy to help.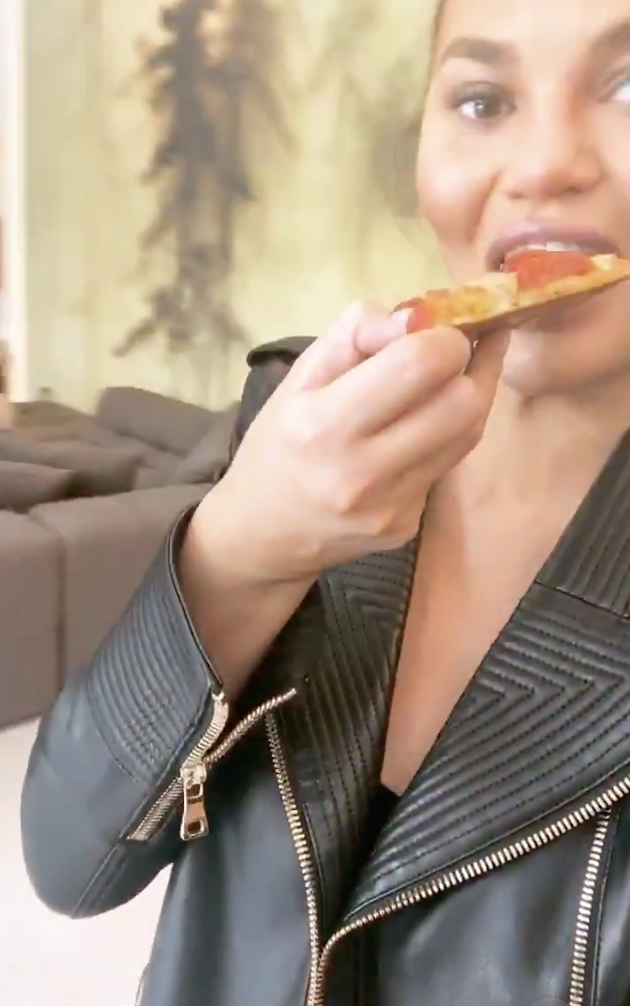 Kelly made sure to add that she also sent over a bottle of wine for their special day.
The pair also received adorable gifts from their two kids, including a handwritten card from Luna saying, "Hi mom and dad, so happy you got married. I love you," and the cutest modern art from Miles, who drew a picture of his parents which has me in tears of laughter.
Although Chrissy tweeted that she is on two weeks of bed rest due to her pregnancy with their third child, the couple's anniversary celebrations were pretty awesome, if I do say so myself.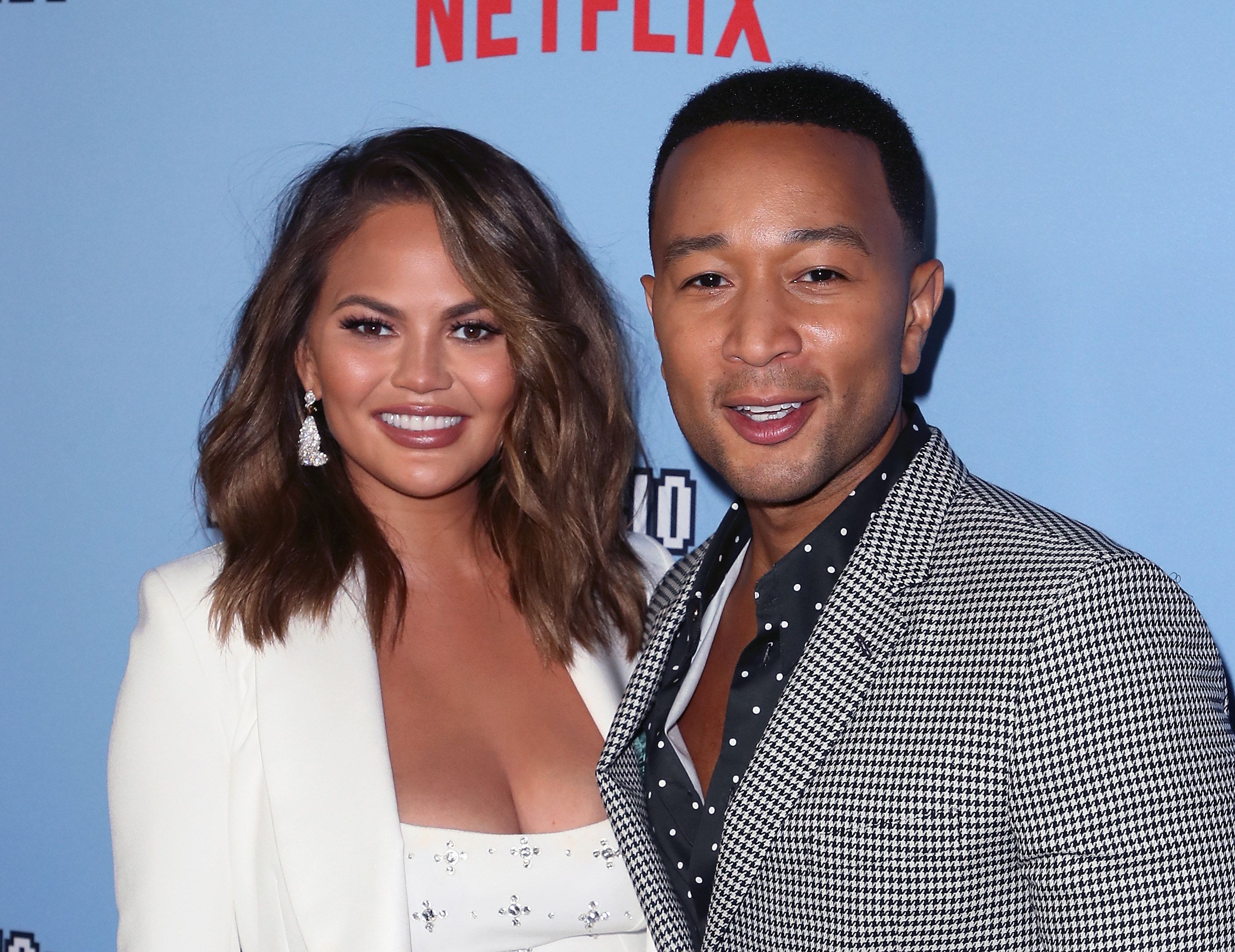 Did they score the perfect anniversary gifts or what?