Because the election campaign has officially started, there are currently no MPs in the UK.
Parliamentary rules say that the ex-MPs have to make it clear on Twitter that they are now just election candidates and no longer MPs.
MPs either have to change their usernames or put a clear disclaimer on their page: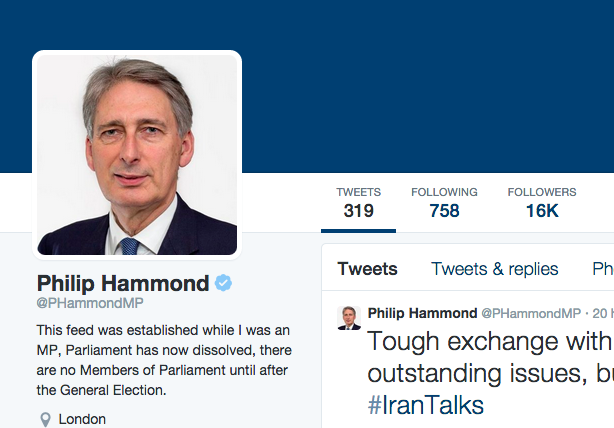 But if the ex–MP has changed their username without protecting it, that means it's up for grabs and you can steal their name while they're distracted by the campaign trail.
For example, SNP MP Angus MacNeil used to tweet as @angusbmacneilmp but has now changed it to @AngusBMacNeilSNP. This is what his new, real profile looks like: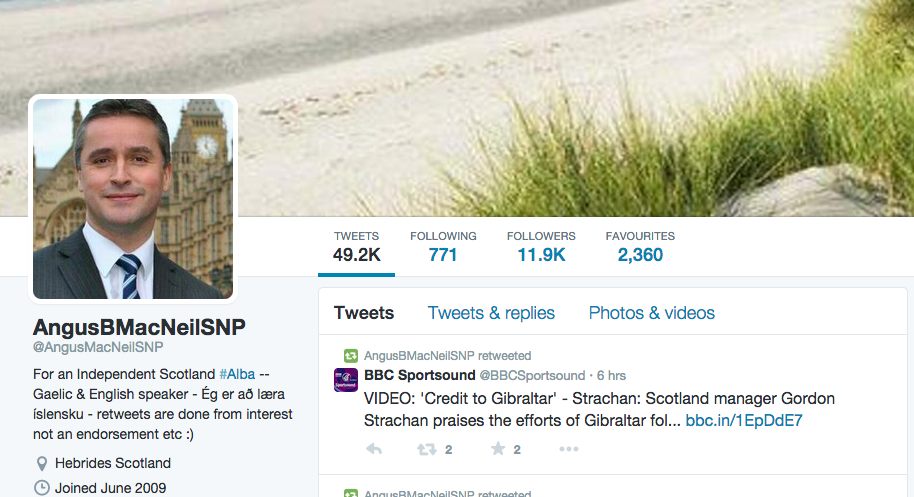 But to show what can be done, we easily registered the old @AngusBMacNeilMP username and mocked the account up with his real profile picture and description.
We immediately gave full control of the old Twitter handle to Angus MacNeil, to ensure no harm was done.
But if someone wants to cybersquat or create a convincing-looking parody account using another ex-MP's old username, they easily can.
So, if you see an MP's account tweeting before the general election, be very suspicious. It might be someone causing mischief.