The 29 Most WTF Moments In Scottish Politics In 2016
A year of pigs, buffalo, and Boris Johnson being "a pure fanny".
1.
The genuine highlight of the Scottish election was when Lib Dem leader Willie Rennie was upstaged by some amorous pigs.
2.
There was an absolutely absurd conspiracy theory that The Sun photoshopped its paper into Nicola Sturgeon's hands in place of The Dandy.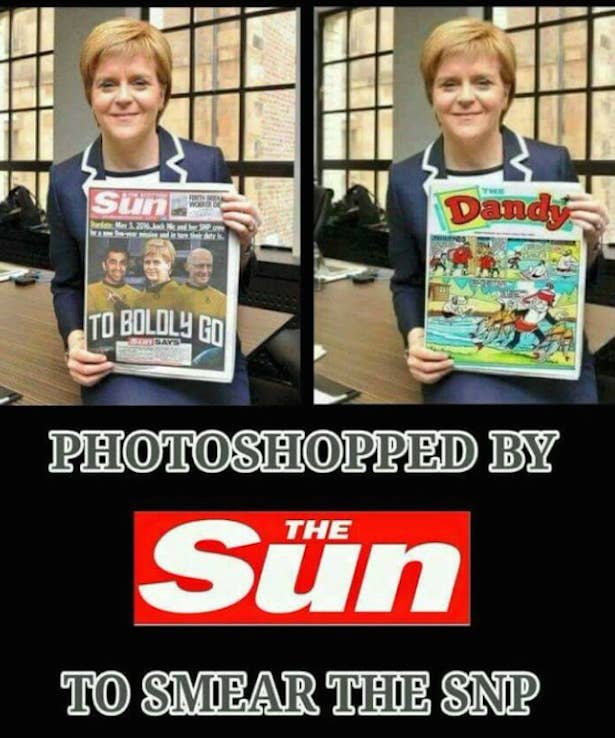 3.
David Coburn said this on the night of the referendum when the value of the pound crashed.
5.
Notorious pro-independence pressure group the Scottish Resistance posted an underwhelming April Fools' joke claiming that they had recruited J.K. Rowling.
6.
Then J.K. Rowling posted a photo actually wearing a Resistance shirt.
7.
People went absolutely fucking tonto about Tesco taking the Scotland flag off its packets of strawberries.
9.
A Glaswegian reacted to Boris Johnson's appointment as foreign secretary with this artwork.
10.
Then the local council removed it, and it was almost immediately replaced with this instead.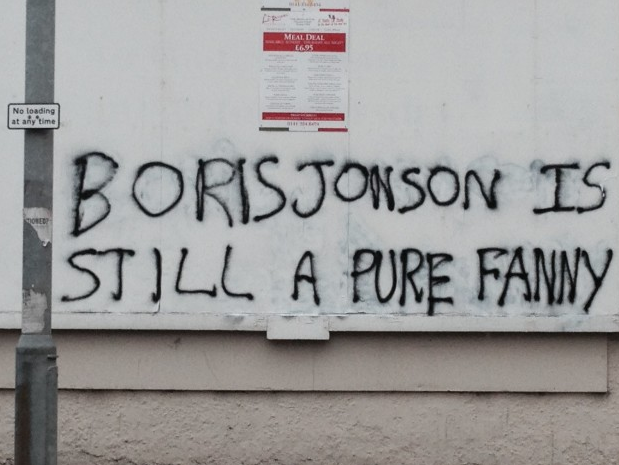 11.
An SNP MP speculated that the BBC shrinks Scotland in its weather map to undermine Scottish nationalism.
12.
The BBC momentarily confused Nicola Sturgeon with an ape.
14.
Scotland's rural newspapers managed to find the local angle of Donald Trump's shock election victory.

16.
UKIP Scotland leader David Coburn said he wanted to leave the European Union because of his shite toaster.
18.
Then he speculated that most people hate the English.
19.
Then he revealed that he didn't know the difference between debt and deficit.
20.
So this guy's 6-year-old son explained it to him.
21.
Ruth Davidson scored this absolute screamer.
22.
The country extended a warm welcome to Donald Trump when he visited his Scottish golf course in June.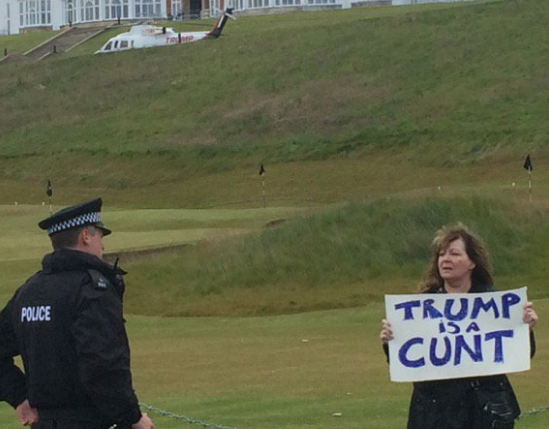 23.
Including comedian Simon Brodkin, who threw swastika golf balls at the next US president.
24.
Nicola Sturgeon absolutely rinsed this journalist for commenting on her outfit.
25.
Mhairi Black made a fool of an idiot who gave her homophobic abuse.
26.
A legal case over a pro-independence camp being evicted from the Scottish parliament resulted in a man dressed as Jesus Christ running around a courtroom.
27.
The front pages of The National continued to be weird.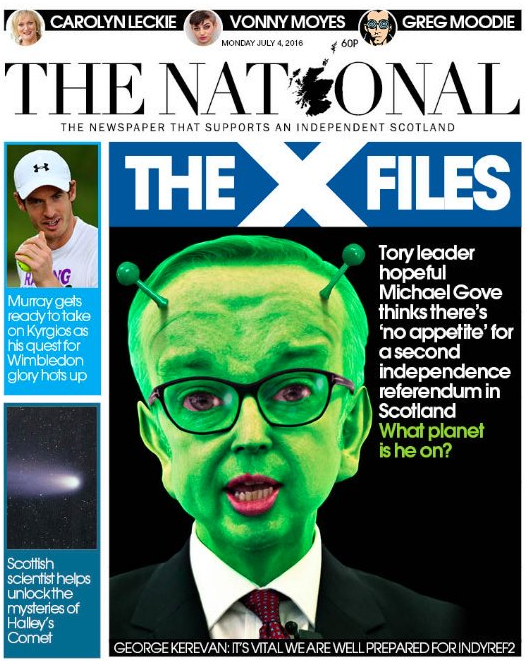 28.
This SNP MP tried to make David Coburn look like an idiot but misspelled stupidest.
29.
Finally, this incredible trolling session when people convinced David Coburn on Periscope that his microphone wasn't working.
Bring on the thrillride of the local council elections in 2017!