We Told A Scottish Labour Leader Candidate His Party Faces Meltdown
A poll said today that Labour faces electoral wipeout in Scotland. BuzzFeed News broke the news to Neil Findlay, who has just put himself forward for Scottish Labour leadership.
"What do you think of this poll then?" BuzzFeed News asked Neil Findlay, one of the three candidates for leader of the Scottish Labour party, minutes after an astonishing survey claimed Labour will be left with four Scottish seats at the general election.
Findlay: "I haven't seen it. Tell me about it."
BuzzFeed: "It puts the SNP on 54 seats and Labour on 4."
Findlay: "I genuinely haven't seen it, so I wouldn't comment on it until I have, as I'm sure you'll understand I have been otherwise engaged."
BuzzFeed: "It puts Labour on a projected four seats."
Findlay: "Four?"
BuzzFeed: "Four. And the SNP was much, much higher."
Findlay: "Well, it would be if we're on four."
If Neil Findlay didn't understand the gravity of the task he faces as potential leader of Scottish Labour, he does now. "We need to get our act together very quickly," he said.
"We need to get a new leader in place, and most crucially get policies in place to sell to the electorate. It will be the policies which revive Labour fortunes in Scotland, not personalities."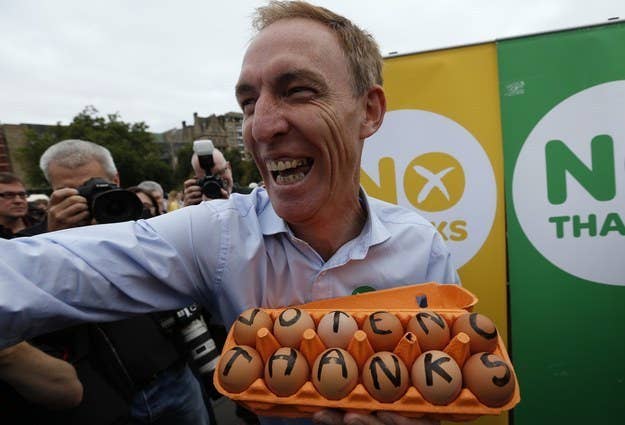 This is the line Findlay is keen to stress as he battles for leadership against the bigger name of Jim Murphy MP, who had a starring role in the referendum campaign. In a three-horse race, Findlay is the left-wing candidate, and is all about traditional Labour values.
A failure to push these values is why Scottish Labour has performed badly "over the last 10 years or so", he said. "Just look at the electoral results, certainly at a Scottish parliament level, to see we haven't been effective."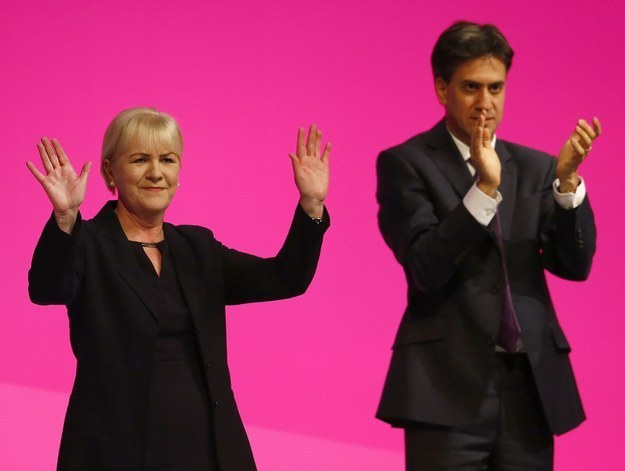 But things have got much, much worse since the last election. A bitter resignation from leader Johann Lamont, who blamed "dinosaurs" in the UK party for treating Scotland as a "branch office", exposed internal fighting in the party, and now polling suggests Labour could be absolutely annihilated in its Scottish heartland. What on earth is going on?
Findlay said the referendum, in which Labour campaigned shoulder-to-shoulder with the Conservatives, has damaged his party. "I was no huge enthusiast for the Better Together campaign," he said. "It gave an easy opportunity for the Yes side to fire bullets at us and say we were allied with certain political parties. It was an easy attack for them, particularly when they were trying to peel away Labour voters."
Cameron and Clegg visited Scotland with Labour leader Ed Miliband in the final weeks of campaigning. An own goal? "Presentationally that might not have been the cleverest way to do it," said Findlay.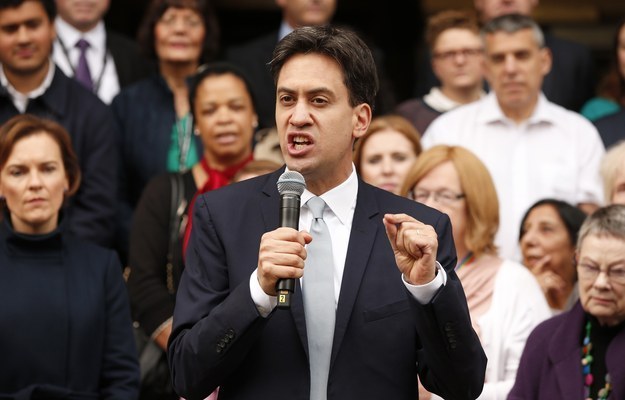 Ed Miliband is a touchy subject in Scottish Labour at the moment. Labour MP Ian Davidson claimed Lamont had been the victim of a "Blairite coup" led by the London-based leadership. Findlay refused to comment on those allegations, but said there has to be more power for the Scottish party, and less interference from the UK-wide party.
"It would be naive to say there are no problems, clearly there were," Findlay said. "It's critical that we have further devolution of policy in the Scottish party. If Scottish Labour policy is different to UK policy, then so be it, that's what the devolution policy in Scotland is all about."
On devolution, he said "a range of powers" should be devolved to the Scottish parliament. When pressed on what this actually meant, he said: "The whole issue of taxation is key. There is an argument for the 100% devolution of tax, but there are also arguments against that." So that clears that up.
He said the referendum should be "once in a lifetime", and that Nicola Sturgeon's suggestion that every individual UK country should have to vote Yes in an EU referendum for it to be legally binding is "absurd".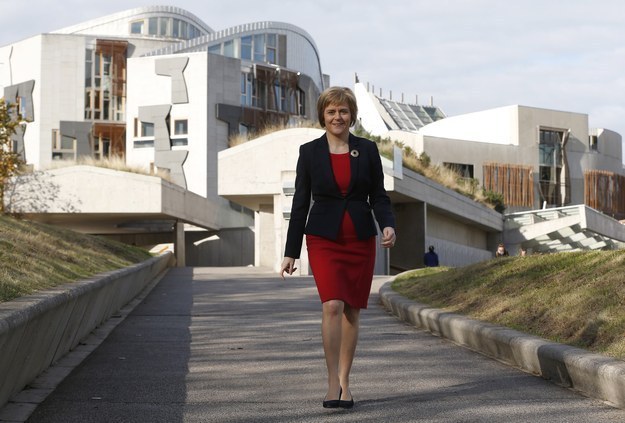 Findlay is not the favourite in the Scottish Labour leader race, and even if he wins, polling suggests life as Scottish Labour leader will be very, very difficult.
"A poll is a poll is a poll," he said. "We've seen them come and go in the past. We have to be prepared, we have to get our act together very quickly, and that will be the focus of any leader when they're elected in December."