The SNP Seems To Have Ripped Off Margaret Thatcher's Election Slogan
This is slightly awkward.
Here's the SNP's latest billboard released ahead of the Scottish election on 5 May, telling voters: "Don't just hope for a better Scotland, vote for one."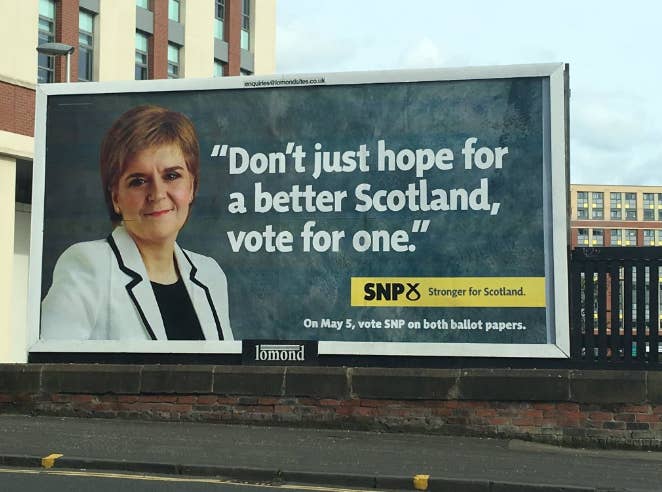 But it turns out that, despite Nicola Sturgeon's noted antipathy to Margaret Thatcher, the new SNP slogan is almost exactly the same as one used by the Tories in 1979.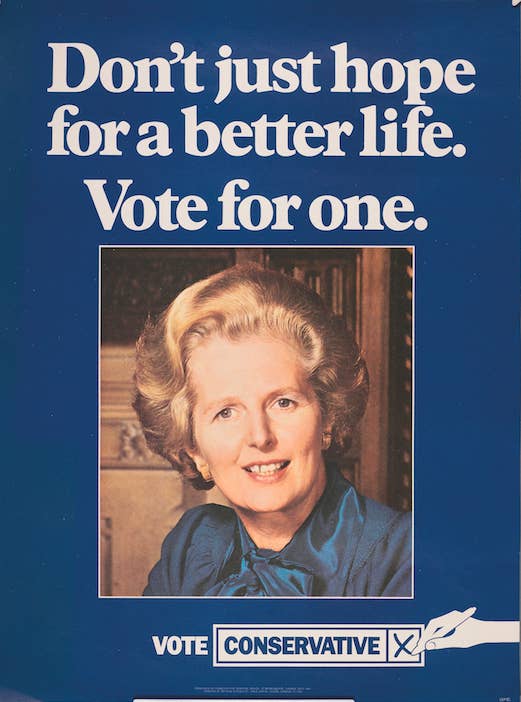 Thatcher's message was also featured in her campaign broadcast in 1979, and, according to Conservative Home, was created by the Saatchi & Saatchi advertising agency, who also produced Thatcher's famous "Labour isn't working" slogan.
Sturgeon has said in the past that she "hates" Thatcher, saying in 2015: "Thatcher was the motivation for my entire political career, I hated everything she stood for. This was the genesis of my nationalism. I hated the fact that she was able to do what she was doing and yet no one I knew in my entire life had voted for her."
The awkward coincidence has been seized on by Scottish Labour leader Kezia Dugdale, who said Sturgeon and Thatcher are closer politically than it might seem.
Labour candidate Neil Findlay said it proved where the SNP headquarters "takes it lead from".
Although SNP MP Stewart McDonald didn't seem particularly fazed by the comparison.
Alex Rowley, Scottish Labour's deputy leader, said someone would be getting "the hairdryer treatment" at SNP HQ.
"We knew the SNP under Nicola Sturgeon had ditched the left-wing rhetoric, but we didn't expect them to start stealing Thatcher's lines," said Rowley. "Maybe Alex Salmond's view that Scots 'didn't mind' Margaret Thatcher's economic policy is alive and well in the SNP.
"I'm sure Nicola Sturgeon will cringe at the idea of being compared to Margaret Thatcher – someone in SNP HQ will be getting the hairdryer treatment."
A spokesman for the Scottish Conservatives said: "They say imitation is the most sincere form of flattery. Clearly Nicola Sturgeon looks up to Margaret Thatcher more than she would like to admit."​
An SNP spokesperson said: "After doing the Tories' bidding in the No campaign, there will be nobody who understands their lines more than Alex Rowley – which is just as well, since Labour have absolutely no positive vision of their own in this campaign."