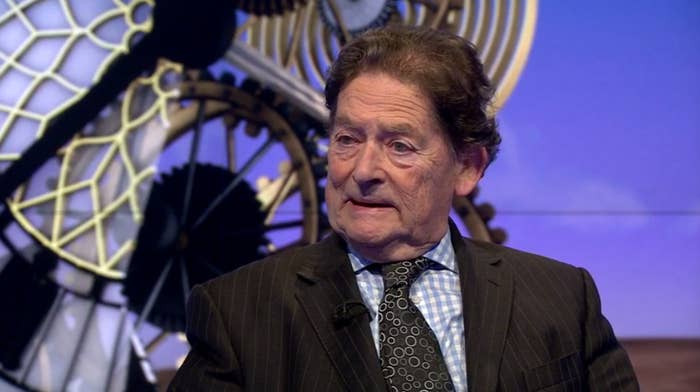 Police should stop investigating historical cases of sex abuse to save money, former chancellor Lord Lawson has said.
The Conservative peer, who was chancellor in Margaret Thatcher's government, said the police force should stop "complaining" about cuts to its budget and use the funds it has more effectively by halting investigations into historic sex abuse.
On the BBC's Sunday Politics, Lawson was asked about a leaked letter from a senior police officer to the home secretary which said George Osborne's planned cuts would "reduce very significantly" police ability to respond to a Paris-style attack in the UK.
But Lawson dismissed the suggestion, saying police had to save money by putting an end to "often unsubstantiated" investigations into historical sex abuse.
"Security is essential, it's vital but I think the police are complaining a little bit too much," said Lawson. "If you look at how much the police are spending now on chasing up often unsubstantiated accusations of historic sex abuse, that's got nothing to do with security. Those resources should be put where the need is."
Earlier on Sunday, chancellor Osborne refused to rule out police cuts in his spending review, which is due to be unveiled on Wednesday.
When asked directly whether he planned to cut police funding, despite increased pressure not to do so following the attack in Paris, the chancellor said: "Every public service has to make sure it is spending money well."