Former government chief whip Andrew Mitchell has lost his libel case over the so-called plebgate incident.
Mitchell sued The Sun over a 2012 front-page story which claimed he called PC Toby Rowland a "fucking pleb" as he tried to exit the Downing Street gates late at night. Mitchell admitted swearing at the officer, but denied using the word "pleb".
The newspaper's story caused a political scandal that ended with Mitchell being forced to resign.
Mitchell then sued The Sun for libel, while separately being sued by Rowland. But following a two-week hearing, Mr Justice Mitting said he was "satisfied" that Mitchell "did say the words alleged or something very close to them".
The judge added that PC Rowland was "not the sort of man who would have had the wit, imagination, or inclination" to invent on the spur of the moment an account of what a senior politician had said to him.
Mitchell said he was "bitterly disappointed" by the decision but hopes it will "bring this matter to a close". He now faces a multi-million-pound legal bill.
Mitchell said the words while attempting to leave Downing Street on this bike.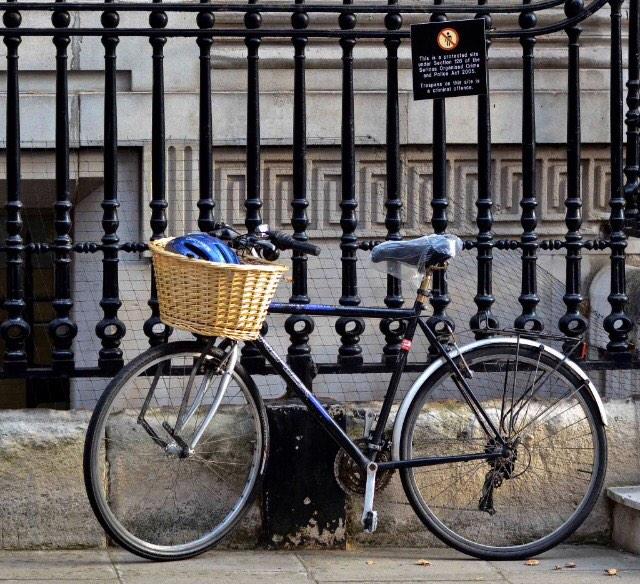 Here's the front page which started it all.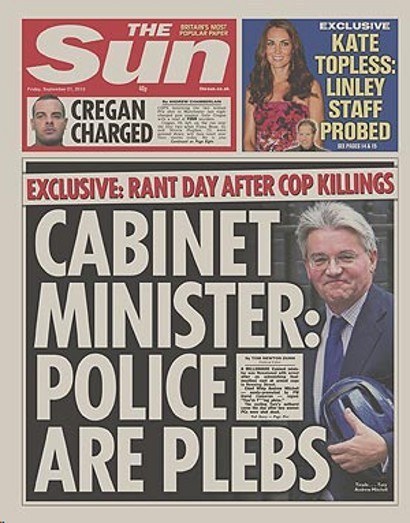 The incident has now ruined Mitchell's reputation.
And although no one knows exactly how much his legal bill will run to, it will be a fortune.
All things considered, he's probably regretting his decision to sue now.